Afdahl: Embracing Change in Financial Regulation
May 22, 2019
By Bret Afdahl
Chairman, Conference of State Bank Supervisors
Commissioner, South Dakota Division of Banking
2019 State-Federal Supervisory Forum, San Antonio, Texas, May 22, 2019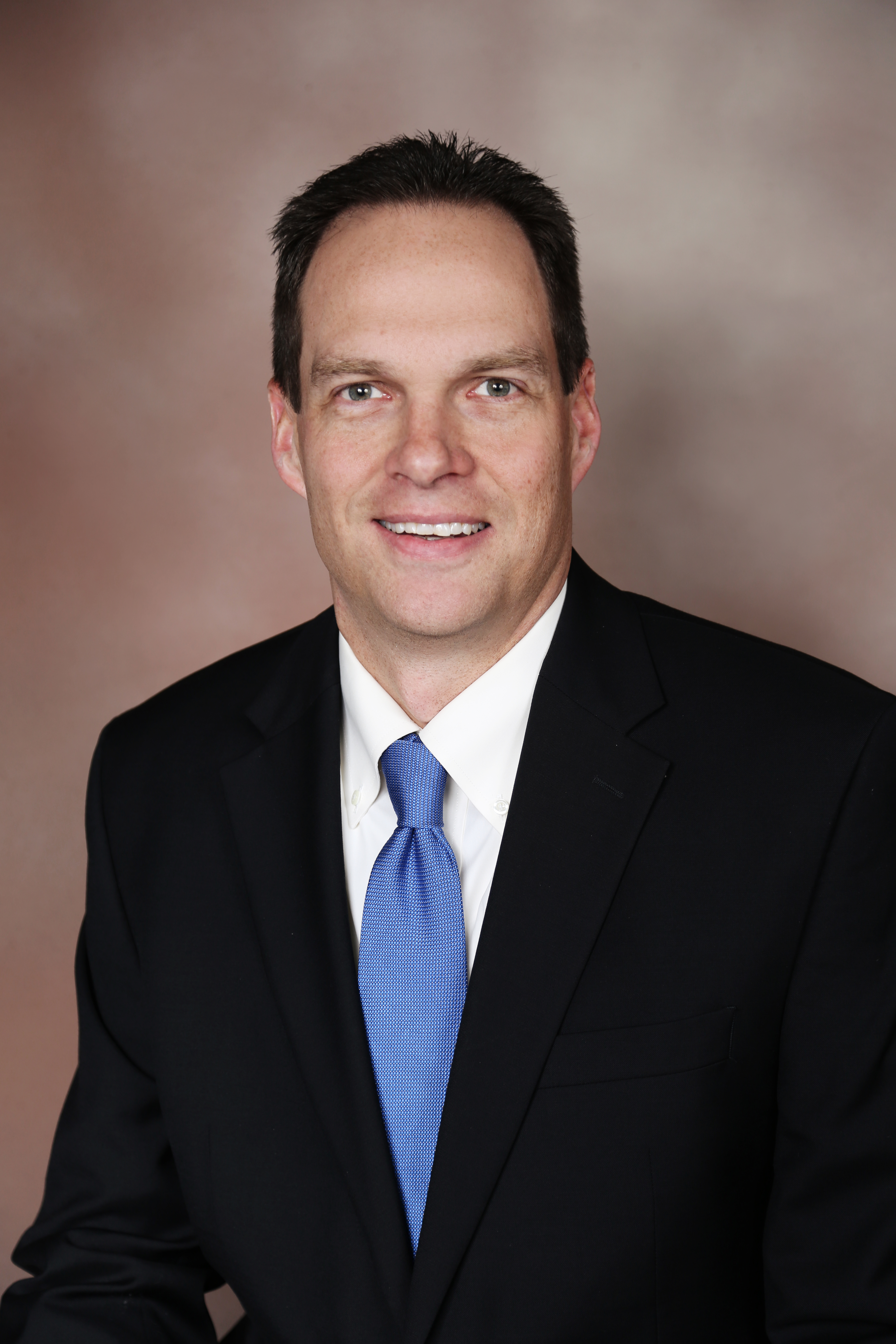 Thank you, Charlotte, for that introduction. And thank you for being such a great leader, mentor, diplomat and friend over the past year, and for your many years of service to the State of Mississippi, the state banking system and CSBS. Hopefully Charlotte shared enough Southern Charm over the past year to make up for what I lack in that area. 
I am looking forward to chairing CSBS during such an exciting year. We have so much to do in the next 12 months before we meet again next year in Seattle, and I know that we will be successful. That is because state regulators work together and adapt to changes as needed to ensure safety and soundness, consumer protections and economic growth in our communities.
My hope is that in the next year, we go a little further to reflect on not just what we regulate but how we regulate. I want to see us pushing outside of our comfort zone to become a stronger state system. We are already on the brink of adopting many changes and are advancing on a number of Vision 2020 initiatives. At the same time, I think we can do more in both the banking and nonbanking space. That is my ask this year – for both my fellow state supervisors and our federal counterparts – to embrace change.
Before I speak to that in detail, I want you to know a little more about my state, the Great State of South Dakota. We are a big state with a small population. We are the seventeenth largest state in the Union, and agriculture is the economic engine of our state. In fact, we lead the nation in having the most cattle per person. That is because we have 3.7 million cattle but have fewer than 900,000 residents. For those doing the math, that means about four head of cattle per person in my state. 
For perspective, the city we are in right now, San Antonio, has a population of more than 2.5 million – human, that is - and the state of Texas has more than 29 million residents. So, Texas Banking Commissioner Charles Cooper and I oversee very different state financial systems. But we face many of the same challenges and see many of the same opportunities as we look to the future.
In South Dakota, we have 45 state-charted banks, soon to be 44. About half are less than $100 million in assets, with several under $50 million. Our state-charted banks have a strong presence in agriculture. Because of this, I see a very different state financial system from Illinois Secretary Debbie Hagan, who oversees a state with a lot of agriculture but also has Chicago, the third most populous city in the nation. However, we have many of the same challenges and see many of the same opportunities to advance the state system.
On the nonbank side, the South Dakota money services businesses market handled $3.74 billion last year. That is one quarter of one percent of the roughly $1.4 trillion total handled by the state-licensed system. In fact, more money is moved in California in eight days than is moved in South Dakota all year. So again, what I oversee is very different than what my counterpart in California supervises. Yet we face the same challenges and see many of the same opportunities. 
What kinds of issues does a rural state run into? Here's an example. Our rural community banks have struggled to keep up with the growth in the size of their customers engaged in agriculture. In response, we put in place a process to allow our smaller ag banks to provide more operating funds to a handful of their best customers. To balance this opportunity against safety and soundness concerns, this additional lending authority is application-based and must be renewed annually. The bank must be in strong condition, and the same goes for the bank's customer. This program has been very successful in helping our banks better serve their customers, and we have not had safety and soundness issues arise at our banks as a result. That said, there will be difficult conversations ahead if conditions in agriculture continue to deteriorate and balance sheets continue to weaken.
At this point, you may be asking, what do I, being from a rural state, bring to the entire state financial system? The answer is quite simple. 
Like all state regulators, I understand it is not only the size or the types of institutions our states oversee that matter. It is also the unique regional issues that our financial institutions face. Charles and Charlotte must contend with hurricanes in Texas and Mississippi. In South Dakota, we have blizzards that can last for days; we have tornadoes, flooding, hail, and lots and lots of wind. Occasionally, Mother Nature combines the high wind with hail, which leaves a trail of destruction, especially for wheat, soybean, and corn fields. But while we have these different state-specific situations, we find solutions to make sure our state financial system works nationwide. And while these state and regional challenges differ across the nation, the business of banking and nonbanking financial services remains the same, no matter how big the numbers or varied the circumstances. 
The local knowledge a state regulator brings to the table is one of our key values, especially as we work with our federal counterparts. This is our part of the dual banking system. Federal regulators have another role, but our partnership together strengthens the system. Together we conduct examinations, oversee technology service providers and conduct research on community banking through our annual research conference.
I want to find more ways to work together, state by state, and with our federal counterparts, to make this a stronger system that embraces change and innovation. It might not be comfortable for all of us, but it is important. We must evolve. The risk is staying with the status quo.
We are already on our way. Just look at the strides we've made with CSBS Vision 2020, our initiatives designed to bring greater harmonization to the multistate licensing and supervision of nonbank financial services. Now, some of you may think that we are supposed to reach an endpoint in 2020. Not so. Vision 2020 is not just a set of initiatives. It is also a regulatory mindset – a clear vision of how the states will work together to advance nonbank licensing and supervision. 
That vision is becoming a reality, especially as we begin implementing recommendations made by the Fintech Industry Advisory Panel earlier this year. These recommendations are intended to smooth the licensing and supervision of nonbanks across the nation while still maintaining strong consumer protections and local accountability – mostly forging common definitions and practices, increasing transparency and expanding the use of common technology. 
A model state law, designed to bring greater consistency to the state-licensed money transmitter space, is a critical recommendation. My goal is to deliver that model to the states in my term as CSBS chairman. It won't be easy for everyone. And I recognize we may not be able to do all of this in one year – the first priority is to do it right. 
In the next year, CSBS will also launch the State Examination System pilot – the first nationwide system to bring both regulators and companies into the same technology space that will foster greater transparency throughout supervisory processes. SES will improve collaboration while reducing redundancy and burden. I'd like to get this operational in the next year, and I believe that we can. 
We are moving forward with our One Company, One Exam pilot to streamline the multistate exam process and develop resources and tools for navigating state licensing and regulatory requirements. We will have to trust each other and focus on efficiency, effectiveness and higher standards. This is one facet of a larger effort to make multistate MSB exams more efficient across the state system by taking a nationwide perspective in scheduling and staffing these exams. 
We have other state-led initiatives, like the pilot projects to streamline MSB licensing. Washington State is leading this effort, which the CSBS board yesterday agreed to take on as a CSBS initiative. If one of these signatory states reviews key elements of state licensing for a money transmitter, other participating states agree to accept the findings. I think we should strive for full adoption from every state financial agency and urge your state to sign on. So far 23 states have –including South Dakota. It wasn't easy for me – we had to pass legislation to clear the path – but I recognized that some of the things we do every day are duplicated in every state. This is part of the self-evaluation we need to be doing to ensure a smoother process. 
As state regulators, I think it is important to look at changing landscapes. A few years ago, CSBS began looking into the shift in mortgage origination and servicing from banks to nonbanks. This shift is still occurring, and we need prudential standards for those nonbanks to address capital and liquidity more consistently. We need to ask: As state regulators, have we done everything we can to address this enormous market shift? Do we have an appropriate structure in place? I believe there is more to do in this area.
CSBS must also continue to resist federal preemption of state consumer protections, most notably, in our lawsuit against the OCC's fintech charter. States are – and should continue to be – the primary regulator of nonbanks. It allows innovation and a level playing field. 
On the banking side, we will work with the federal agencies as they implement provisions from last year's regulatory relief bill. The community bank leverage ratio is high on our list. Congress mandated that the agencies work with state regulators in creating the CBLR, and we want this effort to bring about meaningful regulatory relief. 
But we need to look at pushing our comfort zone in other areas as well. Take brokered deposits, for example. The growing rural/urban divide in our country is having a huge impact on our rural community banks and their ability to fund their operations through cycles in agriculture. In states like mine, the older population is moving or passing on, and deposits are going with them. Anecdotally, community bankers in my state tell me they check the paper daily to see which of their customers has passed. And shortly after, somewhere between an hour and a week, the heirs come into the bank, and in many cases take the deceased's money out of the bank and out of the community entirely. Yet, the lending needs in these rural communities continue due to the costs of planting, fertilizing and harvesting crops. And these local farmers have a much broader reach - they support the national and international agricultural trade. Brokered deposits are increasingly important because depositors are literally dying off and not being replaced, but at the same time borrowers in these communities have credit needs. 
A solution to this problem means pushing the envelope, and I think that is okay. Innovation is often a buzz word in the nonbanking space. I would like us to take strides to use it more often on the banking side. We already see it with community banks themselves as they push out of their comfort zone and embrace technology, as reported in the most recent CSBS national survey and last year's case study competition.
We as regulators must allow our dual banking system to evolve in this new age of technology as customer needs and wants are rapidly changing as are population demographics. We need to allow banks and de novos to try new methods of lending, new avenues of funding, new and faster ways of processing payments. 
This freedom to do something new is largely absent from our banking system today especially in the community banking space. We do allow them to partner with a third party, but only after weeks, months, and sometimes years of due diligence, risk assessments, audits, testing, back testing and independent validation.
We are finally starting to see an increase in investors wanting to start new banks. While this is a hopeful sign, the overall numbers are still very low. We have not had a de novo bank in my state for over 20 years. New banks should be allowed to try new things, to try to serve new markets, to try to serve old markets in new ways. Let's embrace this innovation to the benefit of all our communities.
We have a dual role of protecting safety and soundness but also allowing innovation to better serve our communities. It is a balancing act. The safest system is one that has no risk, but that system would also provide no opportunity. This is analogous to a multipurpose dam system. The flood risk is reduced to almost zero if the dam is kept empty all the time. The tradeoff is that there are no other beneficial uses, and the dam serves no purpose at all in most years. 
The standard cannot be to only charter and insure banks that can guarantee they will not fail. There must be a balance to allow existing banks to innovate and to allow new entrants to the system with new ideas, new business models and new target markets. If we do not, we will continue the current path toward a day when we only have a handful of very large banks, a few regional banks and almost no locally owned community banks. 
I absolutely believe our small community banks are the lifeblood of rural America and the heart and soul of our small businesses, and our small communities. We need to fight to protect their future to protect the future of our country. This is where I believe the true strength of our dual banking system lies, if we allow it to work in the way it was designed.
Is the state system perfect? Heck no. Is it messy at times? Absolutely. But it works and it is moving forward and adapting to the rapid changes in the marketplace. We cannot allow perfect to be the enemy of progress, or our fear of failure to be the enemy of innovation and a bright future. So, let's push our comfort zone - whether in banking or nonbanking - in the year ahead. Let's re-examine how we regulate. Let's innovate. Let's evolve.