Albert Forkner MTRA Welcome Address, October 2018
Jan 24, 2018
Albert Forkner 
Wyoming State Banking Commissioner
2018 MTRA Annual Conference
Jackson Hole, WY
Oct. 3, 2018
Welcome to Wyoming, apparently the new home of virtual currency! As you know, we were the first elected body in the world to define a utility token as a new type of asset class different from a security or commodity.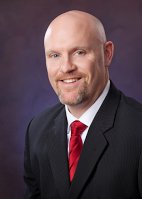 First, however, as is often customary in welcoming remarks by the home-state official, I will share some totally useless and superfluous facts about my home state.
•    Wyoming is widely known as an energy-dependent state.
•    We are the nation's largest coal producer – approx. 40% of U.S. coal is from WY – The two largest coal mines in the US (also #1 & 2 in the world) each produce over 100 million tons of coal annually
•    Wyoming has world's largest Trona deposit; produces 90% of nations soda ash, which is used in glass, electronics, and baking soda. So, when you enjoy that cookie today, know that you are eating a little bit of Wyoming rock!
•    The Wyoming territory became first in the nation to grant women over the age of 21 the right to vote in 1869. 
•    Historians believe that legislators passed the bill for several reasons, including a genuine conviction that women should have the same rights as men, but more so, a desire to attract new settlers to the territory by making it appear more modern.
•    Wyoming is home to the country's first female governor. After Nellie Tayloe Ross's husband passed away in office in 1924, she was elected to finish his term. 
•    Wyoming is the least populous state in the country, even though it's the 10th largest by area. Approximately 586,000 people live within our nearly 98,000 square miles. 
•    Most of Yellowstone, the nation's first National Park, lies within the borders of Wyoming. Established in 1872, 44 years before there was a National Park Service, the park hosts nearly 4 million visitors each year. 
•    Bison are the official state mammal of Wyoming. Ironically, there are more people hurt every year at Yellowstone by bison than by bears. 
•    President Teddy Roosevelt declared Devils Tower the nation's first National Monument as a part of the Antiquities Act of 1906.
•    James Cash Penney opened his first store, J.C. Penney's, on April 14, 1902 in Kemmerer, Wyoming (a town of less than 3,000 people located about 150 miles south of here). 
Now, after sharing that wealth of knowledge, back on script – 
I want to welcome you here to talk about money services businesses and what we are seeing across the states from a supervisor's perspective. I think the key word today is modernization; for the industry and for the examiners. 
Just compare today to 2006, when the Financial Action Task Force issued a report on money laundering that identified state supervision of MSBs as prohibitively uncoordinated. 
That case can't be made now. I want to congratulate MTRA for making huge improvements to the multistate system. You have coordinated scheduling, created a single work program, increased training, and continually improved dialogue among the states. These improvements were recognized in Financial Action Task Force's 2016 report and shows just how far the states have come.
State commissioners are committed to modernizing nonbank licensing and supervision through Vision 2020, aimed to make the multistate experience more seamless while protecting consumers. 
There are 33 firms on our Fintech Industry Advisory Panel identifying and addressing friction points. Commissioners are harmonizing multi-state supervision through the State Examination System and state-led efforts. 
Commissioners also are creating a next generation tech platform with NMLS 2.0 that will streamline state supervision. And CSBS is aiding state banking departments with training and a new online accreditation system that will include money transmission coverage.
Working together to reach the Vision 2020 goal is extremely important. Many of my colleagues and I have heard from Congress that if nothing is done to improve the state system, Congressional action will follow. 
This sentiment was outlined in a recent Treasury report that gave us three years to modernize state non-depository requirements. 
While we've historically been focused on what happens in our state, the industry has increasingly become national in scope. I cannot underscore enough that we need to work together. 
We need to make sure that modernization does not overlook what already works. Case in point: the OCC's federal fintech charter. 
State regulators strongly oppose it. We are the primary regulatory authority of the tens of thousands of nonbank entities that range from mortgage companies to fintech firms. 
We believe that in addition to not being authorized by Congress, the OCC's federal fintech charter would preempt state consumer protection laws, like interest rate caps, pick winners and losers, and put consumers on the hook for any fintech failures. CSBS plans to re-file our lawsuit against the OCC at a time to be determined. 
We are taking steps to update and address the supervision of cybersecurity, as the development of online financial services has put the issue at the forefront of state regulator concerns. 
In August, the commissioners launched a new initiative to develop a Nonbank IT/Cyber examination program. MTRA's work in this space will form the foundation for this effort and should be recognized for being ahead of the curve. 
We are conducting the most sweeping cybersecurity training for examiners in CSBS history, funded through $1.5 million provided by CSBS. Hundreds of nonbank examiners are being trained to be cyber experts through the MIS Training Institute. 
And we are at work now on developing a standardized model law for nonbank cybersecurity and developing guidance for states not yet ready to implement a cybersecurity law. 
We are looking at the nonbank industry as a whole to see what we can learn from the past to go forward. 
At the direction of my colleagues on the CSBS board, CSBS is developing a comprehensive project to issue a first of its kind white paper that will identify nonbanks' origins, their current state supervision, and what commissioners see for their future supervision. 
The white paper will expand upon the 2016 MTRA/CSBS State of State MSB Regulation paper, by putting the industry into greater context and moving forward with enhanced coordination and processes. 
We discussed one of these initiatives with the MTRA Board on Monday, a true multi-state exam in 2019, where only the multi-state team would go onsite, while the other states would rely on their work to complete their own offsite review. You'll hear more about this in our commissioner panel later in the conference.
From better data – to exam efficiencies – to cybersecurity and improved supervision, we are embracing modernization in how we supervise nonbanks. 
Thank you. And again, welcome to Wyoming.