Blog post
Community Banks are Preparing for CECL in Advance
Mar 15, 2019
Community bankers are concerned that the Current Expected Credit Loss (CECL) standard, which is intended to address delays in the recognition of loan losses, will complicate collection of data on loan quality.
Although this rule will not be fully implemented across banks for several years, the majority of banks surveyed by CSBS in 2018 said they were already preparing for it.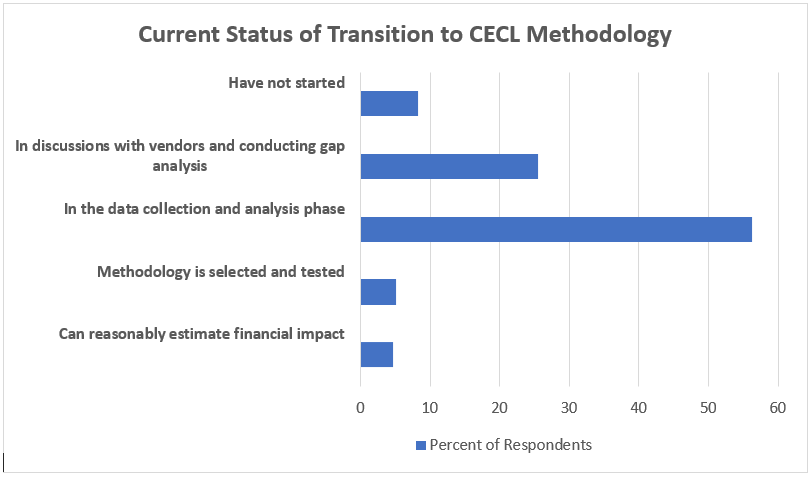 "Implementation of CECL is overly complex and far-overreaching for an institution as noncomplex as ours," one surveyed banker said. "The burden and the cost of CECL may have an impact on an institution's willingness to lend in the future. It is virtually impossible to administer absent highly advanced and expensive experts or systems."
The survey, which this year included 521 community banks from 37 states, is released each year at the Community Banking in the 21st Century research and policy conference. The same question about CECL will be asked in the 2019 survey, providing insight into progress on CECL preparedness.
In addition to regulatory compliance, the CSBS annual survey asked questions about trends in small business and other lending, banking services, mergers and acquisitions and management succession.  
To read the full 2018 survey, click here.
Featured Posts
Recent Posts