The Examiner
Feb 16, 2018

All you need is love. But a little chocolate now and then doesn't hurt.
- Charles Shultz, cartoonist
---
State Regulators: Money Services Businesses Do Not Deserve De-Risking
State regulators are committed to the responsible oversight of money service business (MSBs) and creating new solutions to keep pace with emerging and evolving risks that may impact the industry.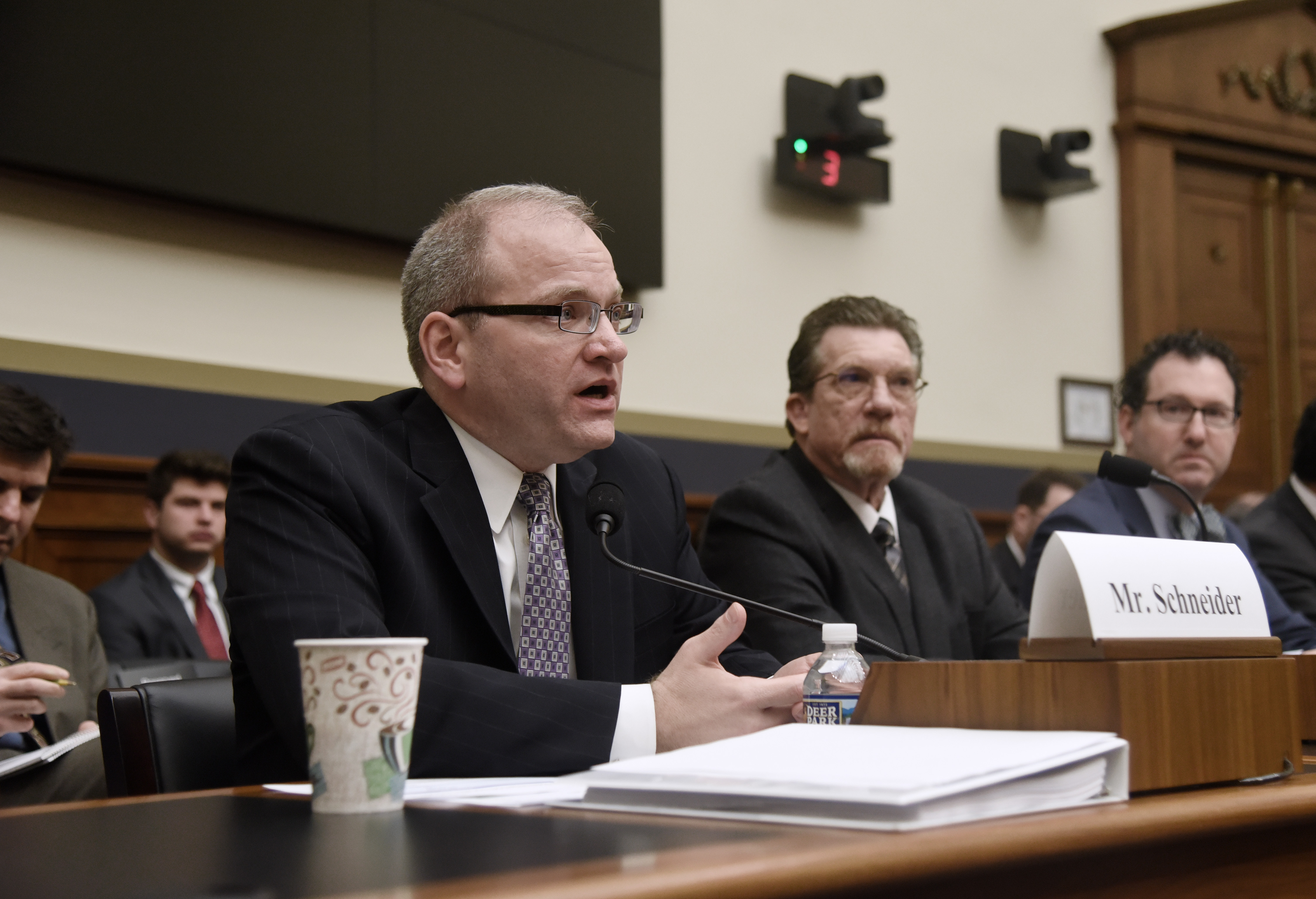 These actions address a major concern:  MSBs are too often the victim of de-risking – a practice in which MSBs are shut out of banking services, said Bryan Schneider, Secretary of the Illinois Department of Financial and Professional Regulation, at a hearing before the U.S. House of Representatives Subcommittee on Financial Institutions and Consumer Credit.
Schneider, who also chairs the Conference of State Bank Supervisors (CSBS) Emerging Payments and Innovation Task Force, noted that state regulators are not just holding MSBs accountable; through CSBS they also are taking the following action: 
Tracking MSB transactions through CSBS's nationwide licensing system, which shows MSBs were on pace to handle over $1 trillion in transactions during 2017.
Providing self-assessment tools for MSBs to reduce uncertainty surrounding compliance, increase transparency and address de-risking. 
Soliciting industry input and solutions on financial technology through an advisory panel to help state supervisors streamline and solve licensing and regulation friction points.
Creating a new technology platform designed to transform state examinations and help states respond to increasingly borderless financial markets. 
Also, last week, several states, including Illinois, announced an agreement stating that if one of the participating states reviewed key elements of state licensing for an MSB, all them would accept the results. 
---
State Financial Regulators Release BSA/AML Compliance Tool for Money Services Businesses
State financial regulators have released a new, voluntary tool to help money services businesses better manage Bank Secrecy Act/Anti-Money Laundering (BSA/AML) risk. 
Developed by the CSBS and state regulators, the BSA/AML Self-Assessment Tool aims to help institutions better identify, monitor and communicate BSA/AML risk. The tool is intended to reduce uncertainty surrounding BSA/AML compliance, support more transparency and address de-risking practices within the financial sector.     
"BSA/AML requirements are vital to thwarting financial crimes, and money services businesses play a major role in minimizing risk," said Albert Forkner, commissioner of the Wyoming Division of Banking and CSBS chairman. "State regulators are committed to helping supervised institutions develop and communicate their BSA/AML risk management programs." 
"By helping financial institutions understand and communicate their BSA/AML risk management program in a way that can be easily customized to each institution's risk profile, we are making BSA/AML compliance more efficient and raising the industry's overall compliance level," Forkner added. 
The BSA/AML Self-Assessment Tool builds on CSBS's efforts to address industry de-risking and shine new light on the structure of the state regulatory system that oversees banking and non-depository financial institutions with a focus on consumer protection, safety and soundness and BSA/AML compliance.  
Bryan Schneider, secretary of the Illinois Department of Financial and Professional Regulation, will testify on de-risking and its effect on access to financial services before the Subcommittee on Financial Institutions and Consumer Credit of the House Committee on Financial Services on Thursday, Feb. 15.  
To access the BSA/AML Self-Assessment Tool for MSBs, visit CSBS Job Aids.   
---
The Original RegTech: The Nationwide Multistate Licensing System 10-year Anniversary Conference
New Orleans – The Nationwide Multistate Licensing System (NMLS) celebrated ten years of streamlining the mortgage licensing process, bank supervision and non-depository licensing at the 10th NMLS Annual Conference and Training in New Orleans, Feb. 6-9.
State regulators were early responders to the financial crisis. Seeing mortgage problems beginning in early the 2000s as bad players were finding workarounds in licensing and regulation, regulators - working through the Conference of State Bank Supervisors - began building a multi-state technology system in 2004. The NMLS launched in January 2008, just as the financial crisis was hitting, with the goal of better managing and monitoring licensed mortgage lenders, mortgage brokers and individual mortgage loan originators doing business in one or multiple states.
This year, the conference drew more than 750 participants to New Orleans, including representatives from 62 state and territorial agencies as well as federal regulators from CFPB, FinCEN, the FHA, VA, and the FTC. The 2018 conference offers educational programming, training sessions, and casual and structured networking opportunities for industry segments and regulators. Attendees from all industries that use the NMLS participate in the conference: mortgage origination and servicing, money services businesses, consumer finance, debt collection, and many types of service providers like compliance support and law firms.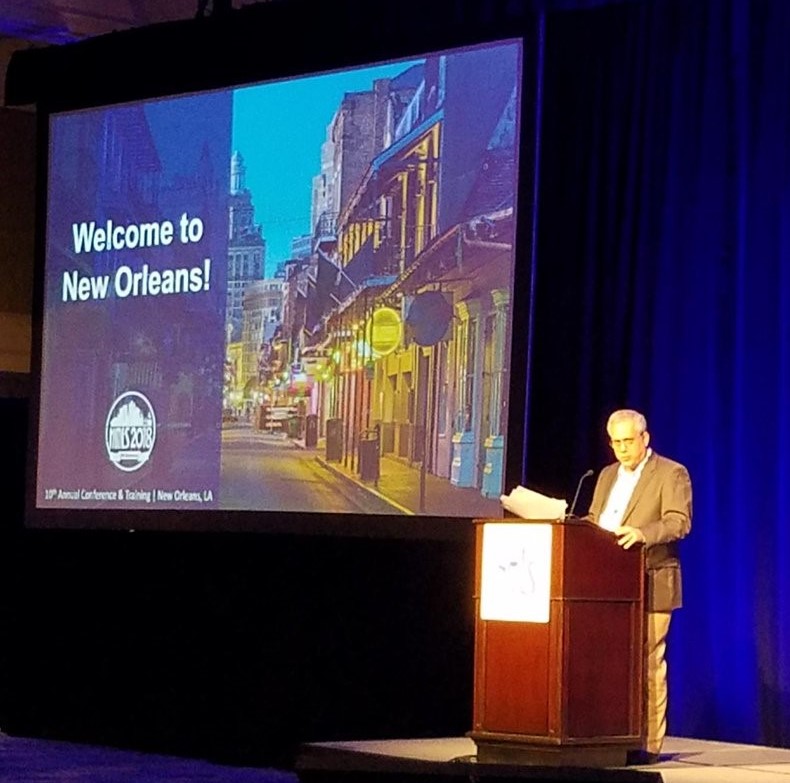 The 2018 conference sessions included 32 breakout sessions and training on topics like finding the right license, regulatory best practices, state fintech regulation, and mortgage industry trends moderated by CSBS staff with panelists drawn from industry and regulators.
At the opening session, John Ducrest, commissioner, Louisiana Office of Financial Institutions, recapped where New Orleans was 10 years ago, just two years post-Katrina and at the early stages of NMLS.
Bill Matthews, SRR president and CSBS executive vice president, called the opening session truly engaging, saying it was his favorite part of the conference.
Industry attendees also had opportunities to get to know their state regulators. During casual meals and breaks and the more formal Regulator Meet and Greet Breakfast, attendees could swap stories and build relationships.
The most widely attended breakout sessions included managing regulatory compliance, a change in control sandbox, the future of the mortgage call report, NMLS 2.0 workflow, and sessions on state fintech regulation.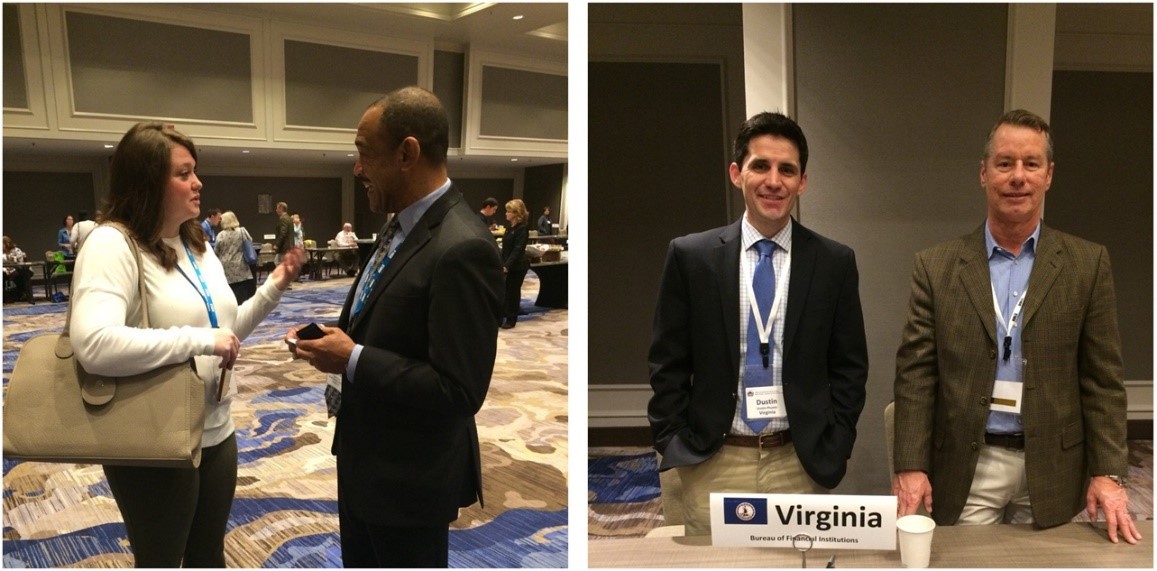 Tim Doyle, CSBS senior vice president of policy, said, he hopes attendees came away from this year's conference with new technical knowledge and renewed vision for the future of state supervision that we are building together. "The NMLS Conference is an interactive forum for regulators and industry to discuss joint issues and discuss potential solutions. We hope this year, that all conference goers leave with real energy around the coming launch of NMLS 2.0 and the new State Examination System."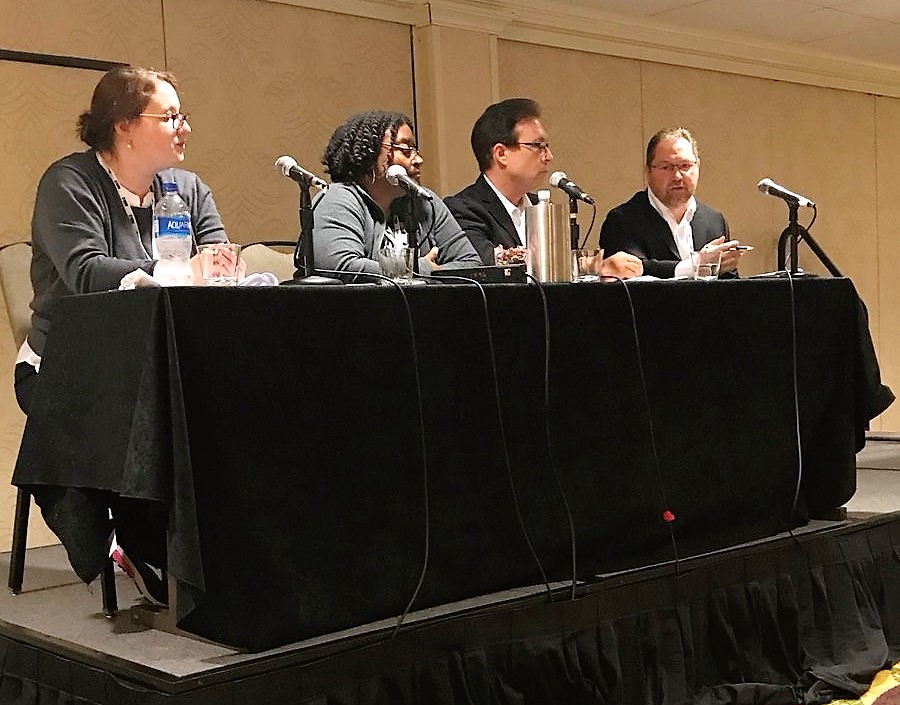 The ombudsman meeting is always a highlight of the NMLS Conference. The annual meeting offers an opportunity for industry to raise and discuss pressing issues with regulators. Topics run from NMLS system policy to regulatory and compliance questions. CSBS staff and regulators work closely together to look for solutions to issues raised at the session.
The 2019 NMLS Conference announcement was widely welcomed. Next year's event will be held in Orlando, Feb. 18-21, at the Hilton Orlando Lake Buena Vista, just across the street from Downtown Disney. Hope to see you there!
---
State Regulation: What Does the Next 10 Years Look Like?
by John W. Ryan
CSBS president and chief executive officer
The 10th anniversary of anything is special. It can make you realize how much has changed. When I think back to the 10th anniversary of joining CSBS in 2007, it seems like a world away.
Around this time, state regulators had grown concerned about problems in the mortgage market, which had become the Wild West of financial services. A few regulators, led by Gavin Gee of Idaho, were working on an idea: a nationwide system to license mortgage professionals.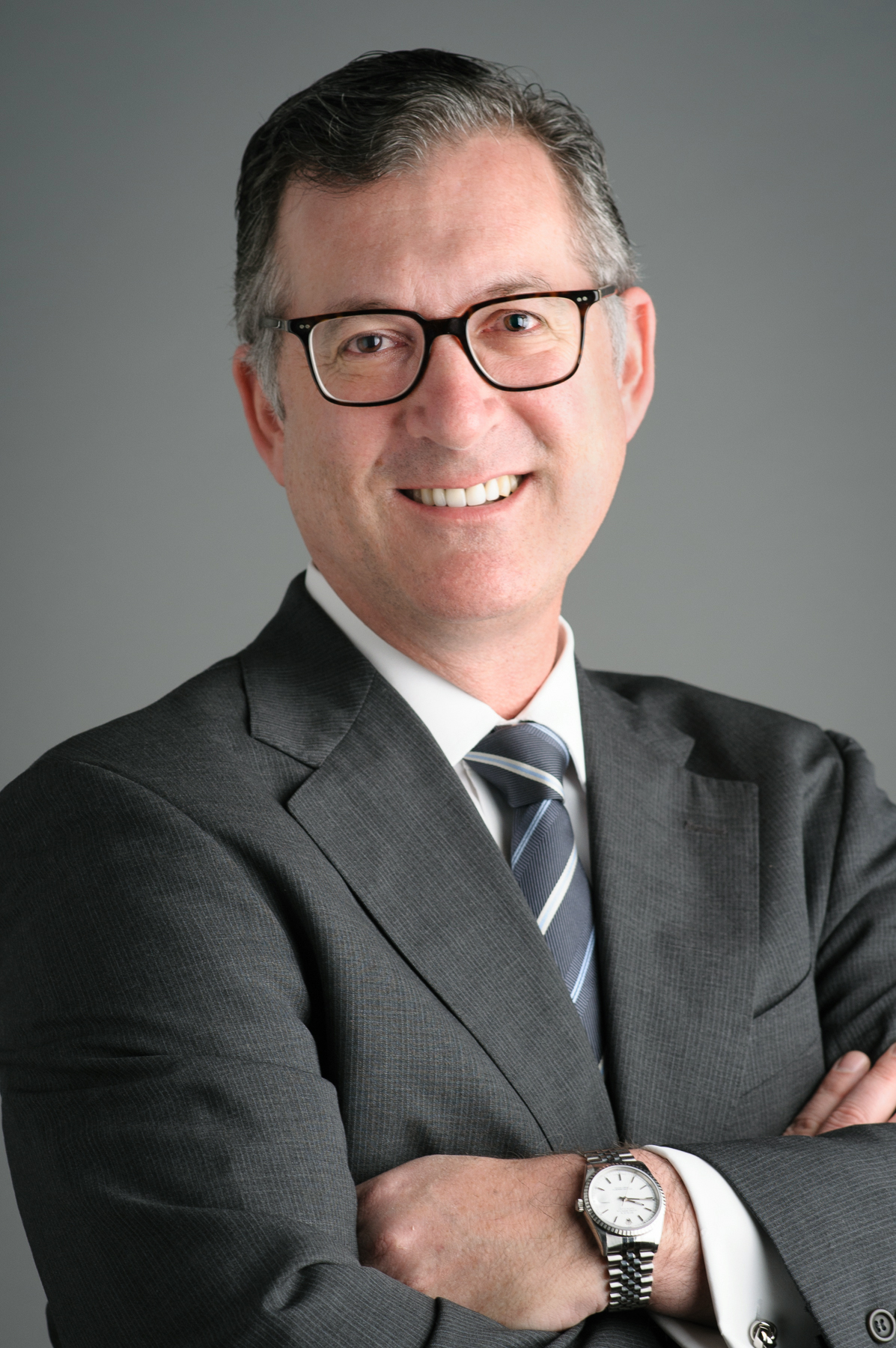 Soon thereafter, the financial crisis happened, mortgage markets collapsed, and Congress sought ways to ensure accountability and transparency in that sector. One solution: mandating the use of our licensing system. Suddenly, our idea had become national public policy.
The development and deployment of NMLS, the Nationwide Multistate Licensing System, forever changed an industry. It created the means to validate mortgage professionals -- in the eyes of both regulators and the public -- as properly licensed and operating in good standing, a development that help bring much-needed stability to a troubled market.
Now, here we are, 10 years after the formal launch of NMLS. And much like the graying of my hair, the NMLS in 2018 looks different than the NMLS of 2008.
We have become a repository of an enormous amount of data – on 23,000 companies, half-a-million individuals, and countless transactions -- that other regulators and federal agencies rely on: the CFPB, FinCen, FTC, and Office of Financial Research. We conduct criminal background checks, supported by the FBI, through NMLS. Surety bonds can be generated electronically.
What's more, state regulators have expanded their use of NMLS to other non-banking industries, such as money transmission, debt collection, and consumer finance. Call Reports have been established for mortgages and money services businesses (MSBs). Industry and consumers use a web-based portal to check on companies, individuals and any adverse regulatory actions. Sixty-two state agencies use NMLS for mortgages, and 40 do so for MSBs.
That is a lot of progress in a single decade. Now, NMLS did not cure all issues of mortgage supervision; there is still work to do. But the 10-year mark of NMLS is worthy of celebration.
Today, we are asking ourselves, "What does the next 10 years look like?"
We start with an assumption: nonbanks are here to stay. Ten years removed from the financial crisis, nonbanks are still originating almost half of all residential mortgages. Based on our Call Report data, MSBs transferred more than $1 trillion in 2017. Both are impressive figures, and indicative of the future.
As nonbanks modernize the financial services industry, we as regulators are modernizing the state regulation of nonbanks. We must ensure safety and soundness and consumer protection in this sector. We must do so in a way that enables business innovation that can benefit local communities. And that means properly addressing fintech. From our discussions with fintech companies, we have seen how greater use of technology is altering business models, delivery systems, and customer experiences.
That's why states have been exploring how fintechs and other nonbanks can become licensed more quickly and scale regionally or nationally more easily, while regulators provide increased focus on core issues of risk. We are mindful that our approvals, when we give them, must set a high standard that creates confidence in consumers who wish to use fintechs and other new firms.
At CSBS, we have given shape and form to our plan. Last spring, state regulators adopted a policy statement that commits them to achieving an integrated, 50-state system of licensing and supervision for nonbanks. We have since identified several initiatives to achieve this goal -- which collectively we refer to as Vision 2020 – and we have made good progress.
A fintech industry advisory panel, organized by CSBS, to help identify pain points in the multi-state experience and develop possible solutions. Thirty-three companies serve on our panel, with subgroups on money transmission and lending. These industry leaders have met multiple times with state regulators, and are working on recommendations.
 
State-level activity to harmonize differences in licensing and supervisory practices. We have already seen several states come together on a multistate agreement to streamline the licensing process in those states. We expect further efforts to emerge.
 
A next generation technology platform, developed and operated by CSBS, that becomes a one-stop shop for licensing as well as supervision. One that enhances NMLS to leverage data analytics to streamline the multi-state licensing process. One that expands NMLS to include a new system where state examiners can better identify company risks, standardize more of the exam process, and more easily share information with other states. We have been working on the licensing component, which we will deploy first. Then it will be followed the new supervisory system.
 
Training and a new state accreditation system, offered by CSBS, that enable and validate state efforts to modernize their banking departments. Improvements such as identifying and addressing weaknesses, focusing expertise where it is most needed, comparing and learning from other states, and updating supervisory processes. Our training programs are ongoing. And we just deployed an accreditation online system.
The message is clear: the states are energized and they are active.
They see how these and related initiatives will help modernize the state regulatory system for nonbanks. Setting high standards. Harmonizing differences among the states. Producing more and better decisions in less time. Creating more accountability and integrity for new industry sectors. And doing all this while protecting personal data and consumers from bad actors.
One important point should not be lost: state regulators are addressing a technology-powered development – the friction fintechs are experiencing in the multistate arena – with technology-powered solutions of our own.
Makes us remember that our answers often lay in the questions themselves. That was true 10 years ago. It is true today. And it will be true 10 years from now.
---
CSBS-Federal Reserve Community Banking Research Conference Update
The 2018 Community Banking in the 21st Century Research Conference will be held October 3-4 in St. Louis, and preparations are well underway to collect research on and feedback from community banks across the nation.
2018 Call for Papers: Submissions Due June 15
The call for papers for the 2018 Community Banking in the 21st Century research and policy conference is now open. The conference committee is seeking papers that explore all aspects of community banking, including: the role of community banks in the U.S. financial system; advantages and disadvantages of the community bank business model; the effects of government policy on community banks, significant challenges faced by community banks and new opportunities for community banks. The deadline to submit a detailed abstract or completed paper is June 15, 2018. Authors of accepted papers will be notified by August 3, 2018. Submissions should be e-mailed to: conference@communitybanking.org. The conference committee will issue a new award this year to recognize the accepted paper that it identifies as making the most significant contribution to banking policy. The conference will take place Oct. 3-4 at the Federal Reserve Bank of St. Louis.
Final Teams Announced For 2018 Case Study Competition
CSBS has announced 54 student teams from 47 colleges and universities around the U.S. will participate in its 2018 Community Bank Case Study Competition. Each student team must develop an original case study that evaluates how community banks are using technology within day-to-day operations. Finalists will be announced during the CSBS State-Federal Supervisory Forum in Jacksonville, Florida on May 10, 2018. Additional information on the competition can be found on the case study competition website.

Student teams participating in the 2018 Community Bank Case Study Competition include:

Alvernia University; Arkansas State University; Bowling Green State University; California University of Pennsylvania; Claflin University; Concordia College; DePaul University; East Stroudsburg University; Eastern Kentucky University; Fairfield University; Florida State University; Fort Hays State University; Grove City College; Immaculata University; Iowa State University; James Madison University; Kutztown University; Louisiana State University; Mansfield University; Marquette University; Merrimack College; Middle Tennessee State University; Mississippi State University; Murray State University; Nicholls State University; Northern State University; Penn State Harrisburg; Purdue University; Saint Vincent College; Southeastern Louisiana University; The Ohio State University; The University of Tennessee at Martin; Trine University; University of Arkansas; University of Hawaii at Manoa; University of Houston; University of Iowa; University of Missouri - Kansas City; University of Nebraska at Kearney; University of Northern Iowa; University of Pittsburgh at Johnstown; University of Texas at San Antonio; University of Wisconsin – Whitewater; Ursinus College; Washington University in St. Louis; Western Carolina University; York College of Pennsylvania
2017 National Survey of Community Banks cited in recent American Banker Article
The 2017 National Survey of Community Banks was cited in a February 8, 2018 American Banker BankThink article titled, "M&A isn't the answer: We need more, not fewer, community banks."
The article cites data from the 2017 National Survey to highlight the current cost of compliance for community banks. The National Survey is conducted annually by the state banking commissioners. Results from the 2018 survey will be presented during the 6th annual Community Banking in the 21st Century Research and Policy Conference scheduled for October 3-4 at the Federal Reserve Bank of St. Louis. The annual conference is co-sponsored by the Federal Reserve System and the Conference of State Bank Supervisors.