The Examiner
Feb 23, 2018

"When the sun comes shining, then I was strolling
In the wheat fields waving and dust clouds rolling
The voice was chanting as the fog was lifting
This land was made for you and me"
- Woody Guthrie
"This Land is Your Land," written February 23, 1940
---
CSBS Comment Letter to Federal Reserve: Need Clarification on Supervisory Expectations for Bank Boards
CSBS sent a comment letter to the Federal Reserve Board of Governors on Feb. 14 asking for clarification on proposed changes to how certain examination findings are communicated to supervised institutions.  
The proposed changes to the communication of exam findings are one prong of the Fed's three-part proposed guidance released last summer that would update current supervisory expectations of banks' boards of directors in an effort to streamline responsibilities. The underling intent of the proposed guidance is to remove the board from responsibility for the day-to-day management of a bank or firm's operations and allow them to focus on their core responsibilities. 
State regulators support the Fed's overall efforts to promote a board's ability to better focus on its core responsibilities, including components of the proposed guidance that would create a framework for measuring board effectiveness at the largest financial institutions and remove more than 170 redundant, outdated or irrelevant supervisory expectations found in 27 separate Supervision and Regulation letters. 
However, under the proposal, exam findings that qualify as "Matters Requiring Immediate Attention" and "Matters Requiring Attention" would be directed to a bank's senior management instead of its board of directors. CSBS has asked for clarity to ensure that the direction of these key supervisory findings to senior management will neither preclude a bank's board from being aware of required actions nor limit their ability to hold management accountable for remediating supervisory findings. 
The letter also asks that the Fed consider a key issue—the inconsistent approaches taken by federal agencies in communicating exam findings. To increase consistency and ensure that banks understand who is responsible for taking corrective action in response to supervisory findings, state regulators encourage the Fed to work with the FDIC and states to create uniform language and processes for communicating key supervisory matters. CSBS recommends the FFIEC as the best venue for working toward a uniform approach. At a minimum, achieving a consistent approach between the Federal Reserve and FDIC process would promote uniformity in the supervision of all state-chartered institutions. 
---
Addressing the Retirement Savings Crisis
by Robin L. Wiessmann
Secretary, Pennsylvania Department of Banking and Securities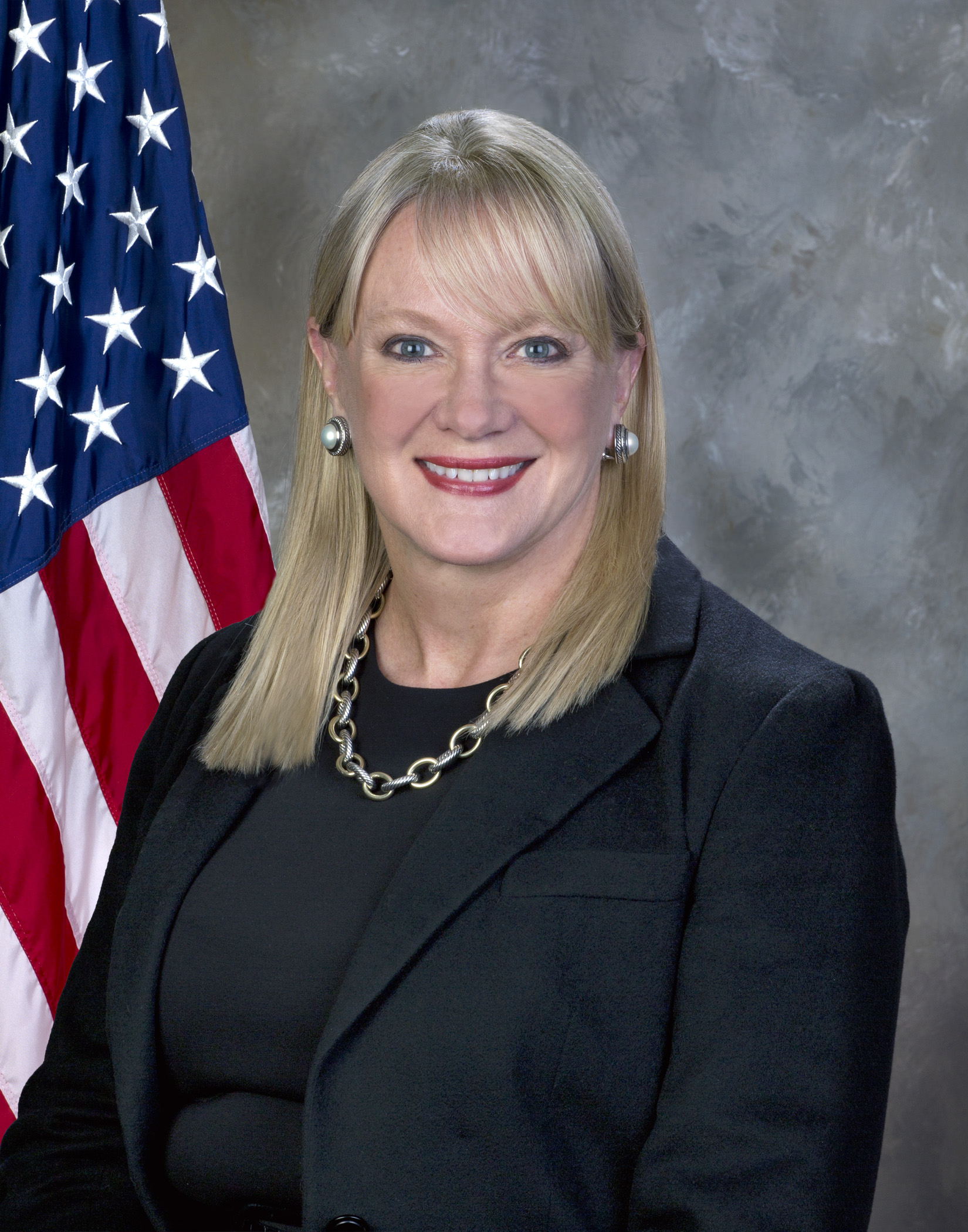 ​Crisis:  an unstable or crucial time or state of affairs in which a decisive change is impending; especially: one with the distinct possibility of a highly undesirable outcome.1
Pennsylvania families should be able to provide themselves with financial stability and create life-long financial independence. However, we are facing nothing less than a crisis when it comes to saving for retirement.
According to the National Institute on Retirement Security, nearly half of American working households have nothing saved for retirement.2
Let me repeat: nothing. No retirement account assets, whether in an employee-sponsored 401(k) type of plan or an Individual Retirement Account (IRA). 
At the same time, Americans are under financial assault from many sources with: 80 percent of Americans have debt3, and more than $1 trillion in student loans are still outstanding4; an estimated $17 billion loss annually due to investments in conflicted financial products5; and an estimated $36 billion in losses each year suffered by senior citizens through financial abuse and exploitation.6
According to research from Boston College, at the rate of savings and available retirement assets, many Americans depend or will depend on Social Security to make up 70 to 80 percent of their pre-retirement income to maintain their lifestyle.7  It is not a stretch to state that there is a significant gap between what Social Security can provide and what many people expect for a comfortable retirement.
Clearly, too many Americans are putting off planning for life after they have stopped working full-time: many are going to rely too heavily on Social Security, and many will put off retirement and continue to work full- or part-time not by their choice well after normal retirement age. This is not the type of retirement they envisioned nor deserve.
This situation is nothing less than a crisis for too many people, and one that goes beyond what's in your financial accounts. Financial problems are the most common cause of stress in the United States.  Stress is, or can be, an underlying cause of acute and chronic illnesses, which result in sick days and employees accessing employer-sponsored medical plan.  Medical issues and stress-induced workplace distractions decrease productivity.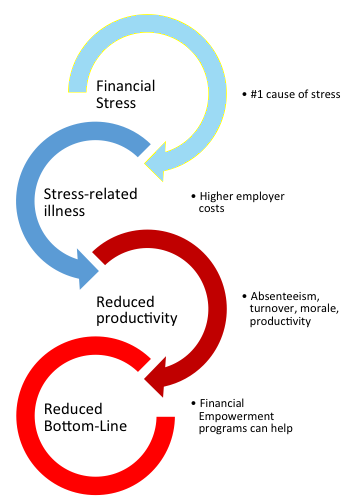 However, states are beginning taking proactive steps to meet this challenge head-on. In Pennsylvania, a bipartisan group of legislators and stakeholders launched My Retirement PA to bring awareness to this issue. 
In the meantime, with the help of my colleagues at the PA Department of Banking and Securities, you can learn how to take control of achieving you own financial independence.
You can explore various approaches to financial independence by watching "When I'm 65," a documentary (here) produced by a partnership of the Department of Banking and Securities, state securities regulators in other states, and the Investor Protection Trust. With the production of "When I'm 65," we are helping provide information and tools so that our citizens can better plan how to fund their retirements.
You can take a class with the new STaRT (Start Today and Retire Tomorrow) program, which focuses on retirement planning, setting goals, and achieving those goals. We launched the STaRT this month with sessions in Berks, Lancaster, and Dauphin counties. Next month, STaRT will be offered in Lackawanna, Schuylkill, Bucks, and Lancaster counties. 
You can also learn how to protect yourself and your assets from financial fraud and scam by attending a Scam Jam, Fraud Bingo, or "Avoiding Scams and ID Theft" program. We work with community and senior citizens' groups, local, county, and state government agencies, and the Pennsylvania AARP Consumer Issues Task Force to present these programs. This month, these programs were offered in Montgomery and Lebanon counties; next month, they will be offered in Lawrence, Westmoreland, and Lancaster counties.
Learn more about the schedule for STaRT, Scam Jam, Fraud Bingo, and "Avoiding Scams and ID Theft" (here) or email informed@pa.gov to schedule a session for your group or conference.
It's never too late to start – and the good news is that if you make the necessary changes today to meet your goals, you can achieve financial independence tomorrow.
---
College Students Participate in Nationwide Community Bank Competition
Teams to Evaluate How Community Banks Approach Financial Innovation
CSBS announced that 54 student teams from 47 colleges and universities across the United States will participate in its 2018 Community Bank Case Study Competition. 
The competition is open to undergraduate students in all fields of study as an opportunity to gain valuable first-hand knowledge of the banking industry. This year, each student team must develop an original case study that evaluates how community banks are using technology within day-to-day operations. 
"Technology is changing the way we think about banking. That means banks need to embrace innovation to survive, which is not always easy," said CSBS President and CEO John W. Ryan. "This year's case study competition will provide a valuable look at the successes and challenges community banks are facing as they adopt technologies." 
The student teams are competing for an academic scholarship, a chance for to get their work published in an academic journal and an opportunity to attend the sixth annual CSBS-Federal Reserve Community Banking Research Conference, held in St Louis this October. The top three scoring teams will be announced on May 10 during the CSBS State-Federal Supervisors Symposium in Jacksonville, Fla.
The announcement will be streamed live on the competition website.
Student teams participating in the 2018 Community Bank Case Study Competition include:
 
Arkansas State University (Arkansas)
University of Arkansas (Arkansas)
Fairfield University (Connecticut)
Florida State University (Florida)
University of Hawaii at Manoa (Hawaii)
DePaul University (Illinois)
Trine University (Indiana)
Purdue University (Indiana)
University of Iowa (Iowa)
Iowa State University (Iowa)
University of Northern Iowa (Iowa)
Fort Hays State University (Kansas)
Murray State University (Kentucky)
Eastern Kentucky University (Kentucky)
Louisiana State University (Louisiana)
Southeastern Louisiana University (Louisiana)
Nicholls State University (Louisiana)
Merrimack College (Massachusetts)
Concordia College (Minnesota)
Mississippi State University (Mississippi)
Washington University in St. Louis (Missouri)
University of Missouri - Kansas City (Missouri)
University of Nebraska at Kearney (Nebraska)
Western Carolina University (North Carolina)
Bowling Green State University (Ohio)
Ohio State University (Ohio)
Ursinus College (Pennsylvania)
Grove City College (Pennsylvania)
Immaculata University (Pennsylvania)
Mansfield University (Pennsylvania)
Saint Vincent College (Pennsylvania)
Kutztown University (Pennsylvania)
California University of Pennsylvania
York College of Pennsylvania
Penn State Harrisburg (Pennsylvania)
University of Pittsburgh at Johnstown (Pennsylvania)
Alvernia University (Pennsylvania)
East Stroudsburg University (Pennsylvania)
Claflin University (South Carolina)
Northern State University (South Dakota)
University of Tennessee at Martin (Tennessee)
Middle Tennessee State University (Tennessee)
University of Houston (Texas)
University of Texas at San Antonio (Texas)
James Madison University (Virginia)
Marquette University (Wisconsin)
University of Wisconsin – Whitewater (Wisconsin)
For more information on the 2018 Community Bank Case Study Competition, visit csbs.org/bankcasestudy.