The Examiner
Apr 27, 2018

"It is expedient that some provision should be made to permit the said company, in certain cases, to export tea, on their own account, to the British plantations in America, or to foreign parts, without exposing such tea, to sale here, or being charged with the payment of any duty for the same."
- Language of the Tea Act, passed April 27, 1773
Starting the Cries of "No Taxation without Representation!" and ultimately leading to the Revolutionary War
---
Statement from John Ryan on FDIC's Tom Hoenig
CSBS today thanked Tom Hoenig for his service as vice chairman of the Federal Deposit Insurance Corp.
CSBS President and CEO John Ryan: "Tom Hoenig has been the nation's thought leader on systemic risk in the banking system. During and after the financial crisis, he held firm on the principle that the competitive advantage of the American banking system should be based on a well-capitalized system and not a race to higher and higher leverage. 
"He has been a voice of reason for community banks, recognizing they should not be burdened with regulatory approaches designed for systemic institutions. And with his leadership, state regulators have been able to better focus their efforts on safety, soundness and economic development on behalf of the consumer and business alike." 
---
Fintech Forum Propelling Financial Regulation Forward
An industry that believes financial services is on the precipice of real change. State regulators who have a history of adapting to meet consumer financial needs. Banks leveraging fintech to transform customer-facing activities. And consumer groups underscoring the importance of data security.
That's just a sampling of takeaways from the CSBS Fintech Forum, held earlier this month in Brooklyn. The Forum featured panel discussions on consumer and small business lending, payments and money transmission, banks and innovation, blockchain technology, and state regulatory insights.
Attracting more than 130 officials from fintechs, state regulators, banks and consumer groups, the forum served as a mid-point check in for the CSBS Fintech Industry Advisory Panel. The panel, comprised of 33 fintechs, is charged with identifying ways to remove friction in the state regulatory system while strengthening consumer protections in the fintech ecosystem. The panel has subgroups on lending, payments, and community banking.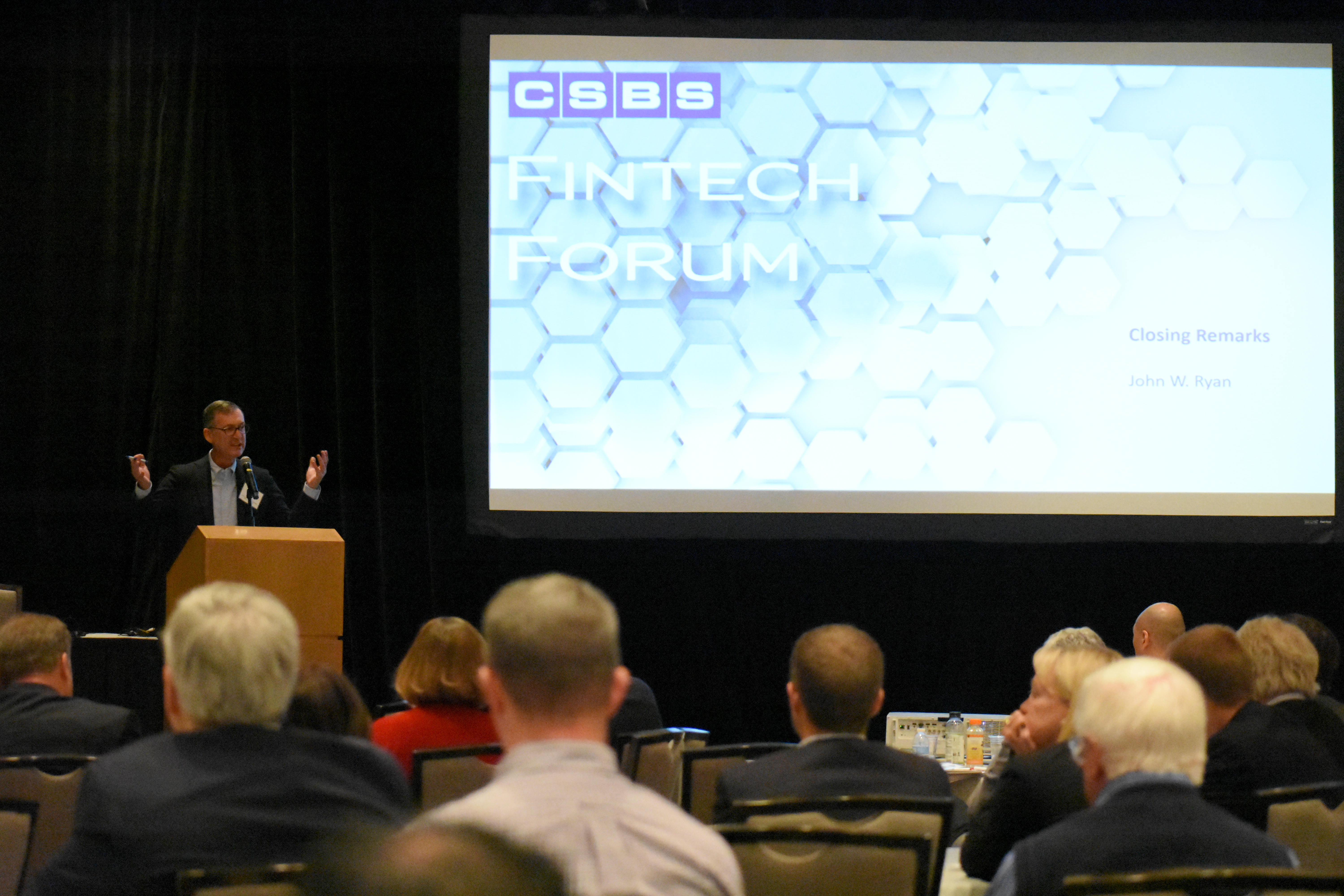 John Ryan, CSBS president and CEO, commented: "Both the forum and advisory panel meetings are empowering regulators and fintechs alike with knowledge and perspective. All of us have a better understanding of business models, delivery systems, customer experiences, and regulatory impact. And we are identifying priorities to drive action."
Setting the tone for the forum was CSBS Chairman Albert Forkner. "We as regulators want to make sure that consumers have access to great products with strong protections, businesses operate on sound financial footing, and transactions function properly and securely." Forkner is also commissioner of the Wyoming Division of Banking.
Underscoring the need to take action, Forkner announced that all 50 states and the District of Columbia had identified Innovation Contacts within their agencies. The purpose: make it easier for fintechs to connect with state agencies through a primary point of contact. He also reiterated regulators' broader commitment, known as CSBS Vision 2020, to move towards an integrated, 50-state system of licensing and supervision for fintechs and other non-banks.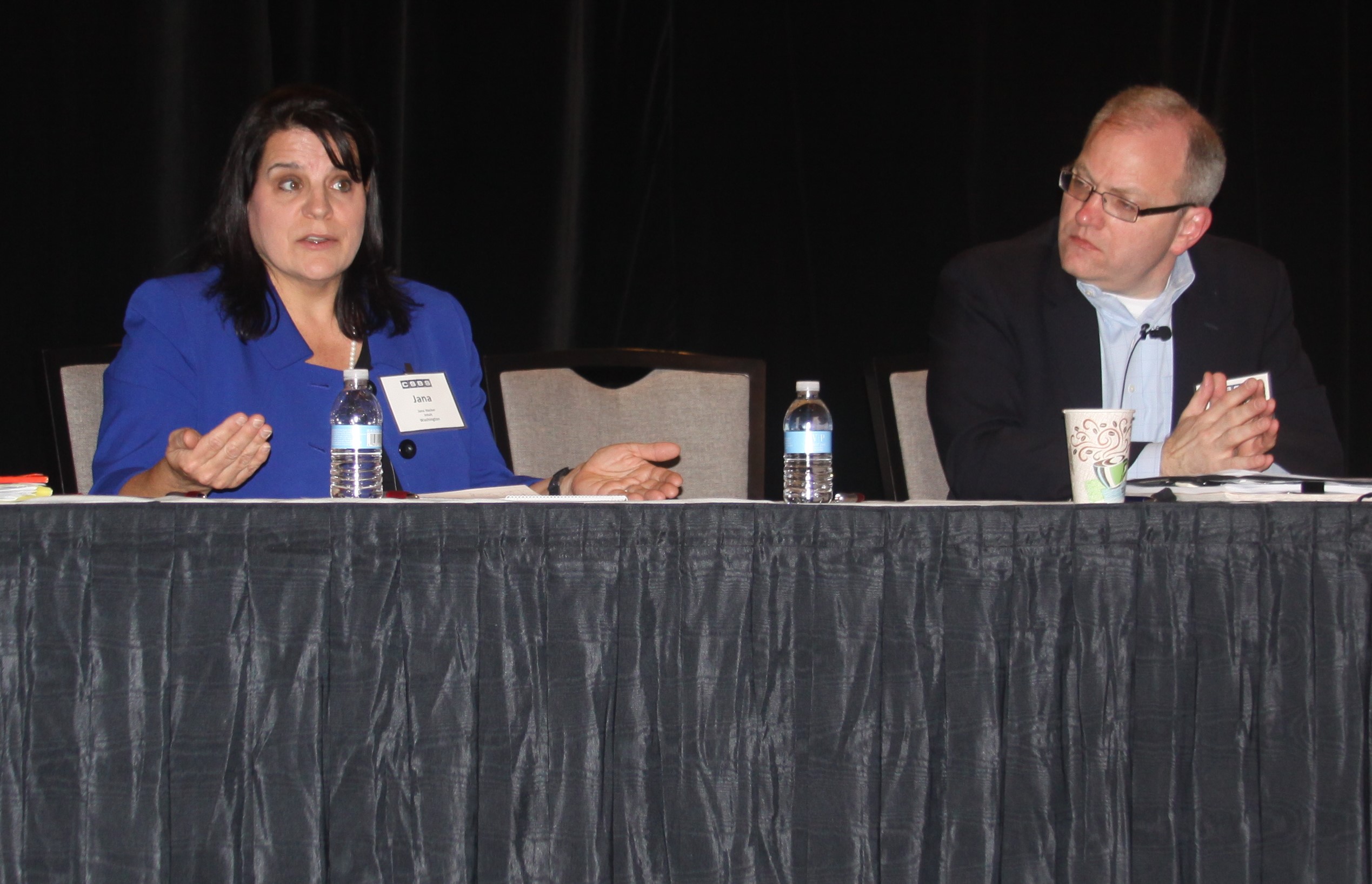 Putting the regulation of fintech innovation into an historical context was Maria Vullo, superintendent of the New York Department of Financial Services. She described how states have long been the source of innovation in financial services with developments such as checking accounts and regulatory structures to enable money transmission and, more recently, virtual currency.
"This resilience by the states, this courage to innovate, and this desire to excel at providing an ever-widening array of safe and sound innovative products, flows through the blood of our New York state chartered and licensed institutions, and those of the many states who are present at this forum today."
Other takeaways from the forum:
Fintechs believe that, in the money transmission business, transaction costs to the consumer will continue to decline, forcing fintechs to rely more on new or other products and services which regulators also will need to understand
Consumer groups cautioned against relying too heavily on automated decision models that have yet to be tested in an economic downturn
State regulators explained how they focus on underlying business activities, and not technology alone, to apply applicable state laws
Banks explained how outsourcing does not relieve them of the responsibility to assure a positive customer experience and compliance with applicable laws and regulation
Fintechs discussed how they are using various business models – from simplifying initial customer engagement to specializing in micro-lending – to penetrate small business and consumer lending
Consumer groups emphasized that fintech products must not put consumer funds at risk, and in cases where that occurs there be an orderly process to return funds
In building enterprise risk management, state regulators advised fintechs to focus on this question, "How do we know you are running your business well?"
State regulators described how, through CSBS, they are developing a next generation technology platform to transform the licensing and supervision of fintechs and other non-banks
On data security, fintechs described different approaches such as encryption techniques and, for those working with banks, keeping data with bank partners and focusing instead on product security
All agreed that the core data issue is one of balancing convenience versus security, and that with the value of data comes the risk of data security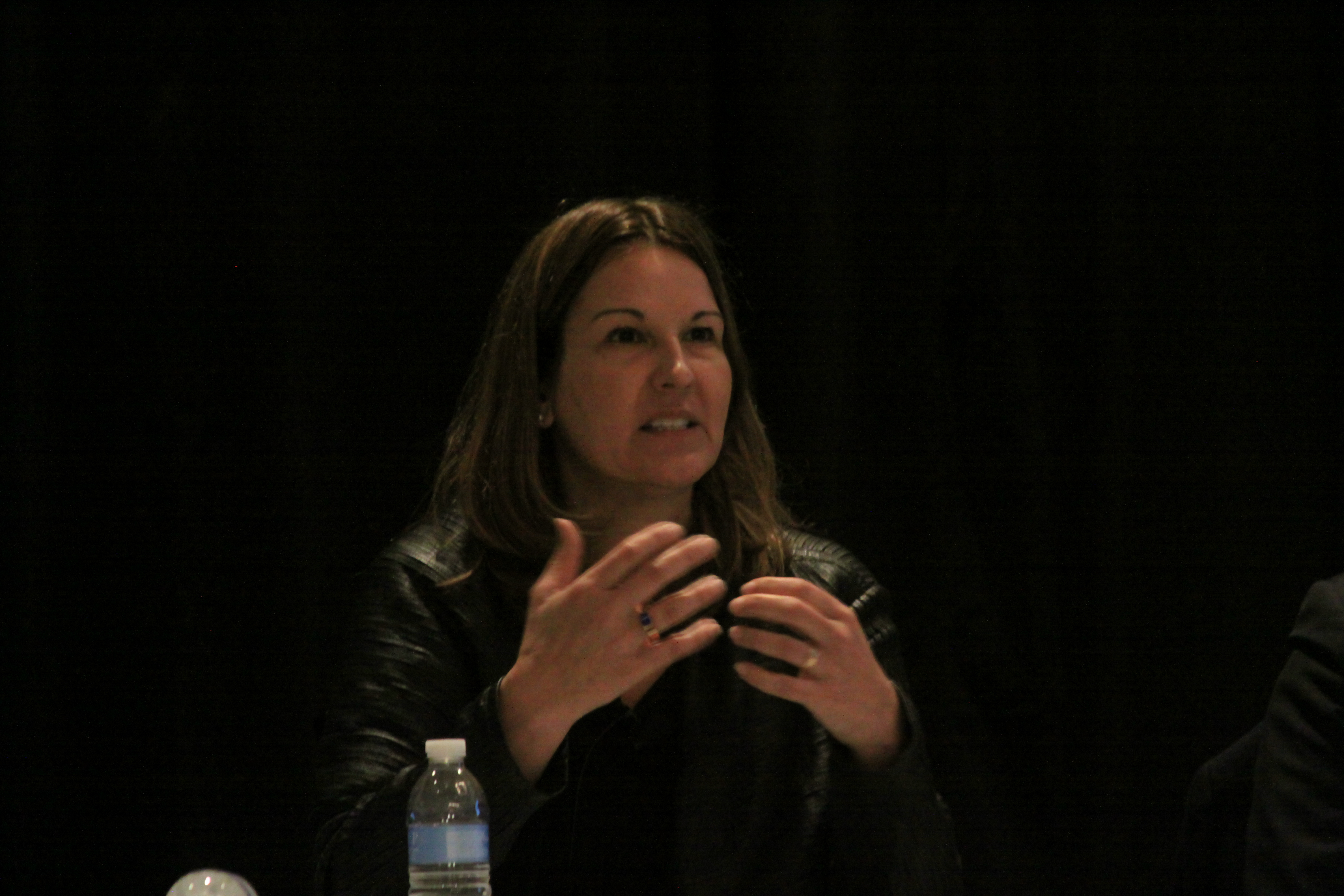 Attendees left the forum energized to enhance the state regulatory system such that it enables more fintech innovation while protecting consumers. Summing up the past several months was Jana Hocker, compliance officer at Intuit Quickbooks Capital: "State activity has been phenomenal."
What to expect next? The CSBS advisory panel is continuing its work, with expectations for actionable items by the fall.
---
Smaller Banks Have Greater Compliance Burden, According to St. Louis Fed Report
Regulatory relief targeting the smallest community banks could have the greatest cost-savings benefit, according to a recent report from the Federal Reserve Bank of St. Louis.
The report examined three years of the annual CSBS community bank survey, compiling responses from more than 1,000 banks from 2014 through 2016.
Compliance costs across all banks in the three-year period averaged about seven percent of their noninterest expenses, according to the findings. But the burden was much greater for smaller banks with assets of less than $100 million. Their compliance costs averaged nearly 10 percent, while expenses for banks with assets of $1 billion to $10 billion averaged just over five percent.
"This suggests that any cost-saving benefits of regulatory reform would be concentrated among the smallest banks within the community banking industry," the report stated.
The implied dollar amount for regulatory compliance totaled $5.4 billion in 2016, representing 24 percent of community bank net income.
Regardless of size, the amount a community bank spent on its compliance did not seem to have an impact on its regulatory performance, the report noted.
And despite the burden, overall compliance costs may be moderating for community banks. The costs fluctuated from 5.5 percent of noninterest expenses in 2014 to just over 8 percent in 2015 and dropped slightly to 7.7 percent in 2016.
This moderation is likely due to banks and regulators adjusting to recent regulatory requirements. For example, mortgage-related regulations, which make up one-third of all regulatory costs for the surveyed banks, dropped slightly in 2016 after the final implementation of mortgage rules under the Dodd-Frank Act. And data processing expenses also dropped in 2016, which suggests that community banks experienced one-time start-up costs.
Overall, personnel expenses made up the greatest cost of the five categories surveyed, accounting for two-thirds of total compliance costs. 
The Federal Reserve System and CSBS release findings from the national survey of community bankers each year at annual Community Banking in the 21st Century Research and Policy Conference held at the Federal Reserve Bank of St. Louis.
For more about the conference, visit communitybanking.org.
---
Five Student Team Finalists in Nationwide Community Bank Competition
Five student teams from universities across the nation have advanced to the final round of the 2018 Community Bank Case Study Competition, CSBS announced. 
The student teams represent the following universities: Eastern Kentucky University, Southeastern Louisiana University, University of Missouri - Kansas City, Ohio State University and York College of Pennsylvania. Their case studies looked at how community banks are using technology to streamline processes and better serve their customers. 
"This year's competition has been very exciting due to sheer volume and the high quality of case studies," said CSBS Senior Executive Vice President Michael Stevens. "It is a wonderful way to highlight student work and gain insights to how banks are deploying technology."
A record number of entrants entered in the fourth year of the competition, which is open to undergraduate students in all fields of study as an opportunity to gain valuable first-hand knowledge of the banking industry. The finalists advanced through two rounds of judging and an original pool of 51 participating teams representing 45 universities. Last year, 33 teams participated.
The top three winners will be announced on May 10 during the CSBS State-Federal Supervisors Symposium in Jacksonville, Fla. The announcement will be streamed live on the competition website.
The student teams compete for an academic scholarship, a chance to get their work published in an academic journal and an opportunity to attend the sixth annual CSBS-Federal Reserve Community Banking Research Conference, held in St. Louis this October.