The Examiner
May 11, 2018

"If you program a machine, you know what it's capable of. If the machine is programming itself, who knows what it might do?"
- Garry Kasparov, American-Russian Chess Grand Master
Defeated this day in 1997 by Deep Blue, a chess-playing computer developed by IBM
---
CSBS Announces New Leadership
CSBS announced the election of Charlotte Corley, commissioner of the Mississippi Department of Banking and Consumer Finance, as the new chair of the CSBS Board of Directors. The election took place during the organization's annual membership meeting in Jacksonville, where new officers were also elected for 2018-2019. CSBS has also announced new committee chair appointments.   
Newly installed officers, who comprise the CSBS Executive Committee, include:
Chair: Charlotte N. Corley, Commissioner, Mississippi Department of Banking and Consumer Finance
Chair-Elect: Bret Afdahl, Director of Banking, South Dakota Division of Banking
Vice Chair: Kevin Hagler, Commissioner, Georgia Department of Banking and Finance
Treasurer: Melanie G. Hall, Commissioner, Montana Division of Banking and Financial Institutions
Secretary: Bryan Schneider, Secretary, Illinois Department of Financial and Professional Regulation
Immediate Past Chair: Albert Forkner, Commissioner, Wyoming Division of Banking
At-Large Board Members are:
Maria T. Vullo, Superintendent, New York State Department of Financial Services
Lee Keith, Director, the Missouri Division of Finance
Committee and Board Chairs of the CSBS Board of Directors include:
Legislative Committee: Ray Grace, Commissioner, North Carolina Office of Commissioner of Banks
Non-Depository Supervisory Committee: Robin Wiessmann, Secretary, Pennsylvania Department of Banking and Securities
Regulatory Committee: G. Edward Leary, Commissioner, Utah Department of Financial Institutions
State Supervisory Processes Committee: Susannah Marshall, Deputy Commissioner, Arkansas State Bank Department
CSBS Education Foundation Board of Trustees Chair: Tom Fite, Director, Indiana Department of Financial Institutions
Bankers Advisory Board Industry Co-Chair: Kim DeVore, Senior Vice President and Chief Financial Officer, Jonah Bank of Wyoming *
Bankers Advisory Board Regulator Co-Chair: Ronald Hansen, Superintendent, Iowa Division of Banking
Chair Emeritus, who serve as ex-officio members of the CSBS Board, include:
Charles G. Cooper, Commissioner, Texas Department of Banking *
Candace A. Franks, Commissioner, Arkansas State Bank Department *
Charles A. Vice, Commissioner, Kentucky Department of Financial Institutions *
Greg Gonzales, Commissioner, Tennessee Department of Financial Institutions *
John P. Ducrest, Commissioner, Louisiana Office of Financial Institutions *
Jeffrey C. Vogel, Director, Wyoming Department of Audit *
E. Joseph Face, Jr., Commissioner, Virginia Bureau of Financial Institutions *
Mick Thompson, Commissioner, Oklahoma State Banking Department *
Gavin M. Gee, Director, Idaho Department of Finance *
G. Edward Leary, Commissioner, Utah Department of Financial Institutions *
*Denotes non-voting member
---
Remarks of Chair Charlotte Corley, CSBS State-Federal Supervisory Forum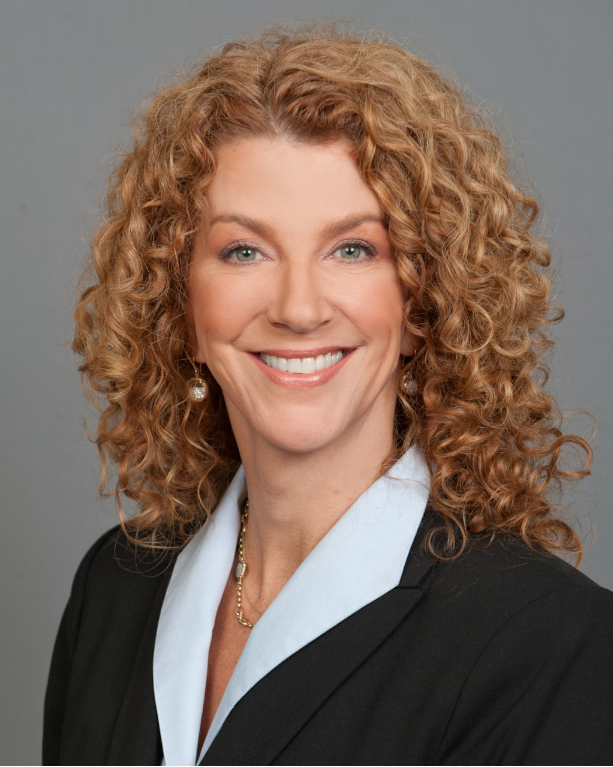 Thank you, Albert [Forkner, CSBS immediate past chair], for that introduction…and passing of the baton. Albert has made quite an impact on CSBS and the state regulatory system. Because of his leadership, CSBS is stronger…state regulation is more dynamic…and our federal partnerships more collaborative. What is more, Albert has put Vision 2020 in focus, as we work to modernize nonbank regulation. Albert, on behalf of all state regulators, you have our deep appreciation.
While many of you have seen me a lot, you might not have heard a lot from me. So let me share a few things about me. In the Bible, Proverbs tells us that "a truly wise person uses few words, and a person with understanding is even tempered." I always seek knowledge, am a woman of few words, and I'm fairly cool tempered, even in a crisis! But, I always stand up for what's right.
In terms of wisdom, I learned a lot from my dad. He was a banker. And I followed in his footsteps – well…sort of -- by joining the Mississippi banking department over 30 years ago. My dad also was a competitive person. An all-SEC basketball player and track star at Mississippi State, he took no prisoners. And I am very much like him. Balance this with my mom – she was a charming, gracious, God loving southern belle. Combine those and this is what you get!
For me, my competitive sport was sailboat racing. One of my toughest team competitions was a race from Tampa to Mexico through one of the worst storms in the history of the Isla Mujeres Race. Forty-foot waves. Winds at 40 knots…in a 40-foot boat…is not ideal! With more than 30 teams competing, our boat finished fourth. How did we stay cool in a crisis? Well, we prayed, stayed focused on the task at hand, and blocked out everything else, including the possibility of dying!
That brings me to this day. In 2018, what is our task? What is our challenge? I believe it is this: state regulators must think more broadly about our role in financial regulation…and then use CSBS to drive towards this vision. If we see that our role is broad and meaningful, and act accordingly, then our impact will be broad and meaningful.
For instance, some see us as just the community bank regulator. We are certainly that. But we are so much more. 
Just look at my state of Mississippi. We are a small state in terms of population, ranking #34. But look at what happens there. We have $77 billion in bank assets, which makes us the 18th largest banking department in the country. 
Our top three banks have combined assets over $52 billion. So we regulate mid-size banks as well as community banks. And like many of you, we also regulate credit unions, trust companies, consumer finance companies, mortgage firms, money transmitters, and lots more.
That's just Mississippi. Look around the country. States oversee four out of every five banks…these banks support almost half of all small business lending and three-quarters of agricultural lending. Most of these are community banks. 
But 28 states and Puerto Rico regulate larger banks…those with assets over $10 billion and as high as $297 billion. And states are the primary regulator of nonbanks – a segment that, when it comes to business innovation, is where the action is.
Put all that together, and we are state FINANCIAL regulators with a much bigger impact on the financial system and society. Our job is to make sure that consumers have access to a variety of companies that offer credit, banking or money services…and that these companies do right by consumers. Our role, your role, is vital to so much of our society.
We are all on the cutting edge of much positive change:
Ensuring that millions of consumers can be protected against data breaches
Standing up to bad actors who mess with our mortgages and student loans
Making it possible for more people to bank through their smartphones
Convincing Washington that big banks are not the only Systemically Important Financial Institutions – community banks are just as important to our financial eco-system
Being the hotbed for innovation in states like Wyoming, where there is a "blockchain regulation revolution," or Arizona, where fintech sandboxes are being tested
Now, that is what I mean by vital. And that is the message I will drive during my year as chair. 
Here is another message: to affect positive change, we must collaborate with each other as never before. Collaboration is embedded in nationwide cooperative agreements and memoranda of understanding dating back to interstate banking, and more recently, data sharing to combat money laundering.
Today, we can take ideas from New York or California…mix them with Louisiana and Mississippi…reality check in North Carolina and Ohio…experiment in Washington State and Illinois…and produce a state regulatory system that is more dynamic and on the cutting edge.  Like a gumbo: savory and superb!
As a regulatory system, our diversity is an enduring strength. It is what allows us to test different approaches, see which ones work, and then run with that. Ours is a regulatory system where we learn from experience. As a state system, CSBS is our conduit to come together… share ideas…develop collective policy…and take action. 
And take action we will. Just yesterday, our Board of Directors approved the most sweeping cybersecurity training program in CSBS history. And we will deliver this program to state examiners across the nation.
Now, let's talk community banking, which is core to our purpose. In my upbringing and career, I have lived this life. I see the challenges facing these banks. In rural Mississippi, management succession is a daunting problem. There is simply no one coming in behind the older generation. 
That is why last fall, I was glad to see the CSBS-Federal Reserve research conference focus on succession issues. It is why our Case Study Competition with college students is important…to attract a new generation of bankers. And it is why we use CSBS in Washington…from advocacy on Capitol Hill to working with federal regulators…to be a champion for more tailored regulation. 
Over the next year, we will continue our partnership with the Federal Reserve…participation in the FFIEC, FBIIC and FSOC…invest more in research and data analytics…and champion a common definition for community banking.
With community banking as our core, our challenge is to devote equal attention, focus and energy to the issues posed by other financial institutions…from larger banks to the myriad of nonbanks, including fintechs. As a regulator, this is where I spend most of my time. 
Supervising banks with assets above $10 billion is challenging, with more extensive regulatory requirements…like rigorous stress testing, managing numerous target exams, and collaborating with sometimes three federal regulators. You need to hire the right people, invest in data, and build a more comprehensive supervisory infrastructure. 
That's why CSBS has the Large Bank Supervision Peer Group. It comes together to address these and other issues for states regulating larger banks. 
Recent challenging cases in Mississippi, partly attributed to regulatory burden, include consolidation of banks under a multi-bank holding company, dissolution of a mid-tier bank's  holding company, and delays and challenges in M&A activity. 
The lesson here: all regulators need to be more aware of the impact and unintended consequences of our decisions. We should partner more closely on these cases. There is a nationwide cooperative agreement on state and federal supervision. Let's use it more productively. 
Now, if I was giving a speech on banking, I would be done. But we have nonbanks to address. In this space, state regulators devote a considerable amount of time on consumer protection. I have been often asked that if the CFPB pulls back, will the states fill the void? My answer: we will apply the same rigor to consumer protection as we always have and always will.
These cases are no walk in the park. Recently, it took me three full years and large legal fees to close down a rogue payday lender. But, we couldn't and wouldn't back away from protecting our consumers from egregious practices. 
In even larger multi-state cases, I am proud of how states work together in enforcement. From Ocwen to PHH, states have banded together to review noncompliance, identify possible resolutions, force change within companies, and make a real difference for families. 
If there is a bigger emphasis in the nonbank area, it would be Vision 2020. The main challenge facing state regulation is when a company wants to get licensed and quickly build scale through nationwide expansion. This practice has largely been used by fintechs. The quick-to-scale need has stressed the state system. But more collaboration can help us here, too.
The CSBS Board has committed us to driving towards an integrated, 50-state system of licensing and supervision. Vision 2020 represents our implementation efforts. We are well underway. 
We have sought feedback from regulators, industry and consumer groups on issues we should address. Our fintech advisory panel has met several times. It has performed deep dives on lending and money services. I expect we will see actionable items in the coming months. 
As these talks proceed, CSBS has been busy developing a next generation technology platform for state regulators. A completely redesigned NMLS and a pathbreaking new system for state examinations. Both promise to dramatically improve the process we require for fintechs and other nonbanks to get licensed…expand nationally if they choose…and be appropriately supervised. We are working towards to deploying the new systems next year.
Just as important…state-led initiatives to bring rules and practices into greater alignment. Harmonizing multistate licensing and supervision is key to removing needless friction from our state system. I have been encouraged by the ideas states have already begun to explore. 
Now, let's do the math. I will be CSBS chair through May of 2019. Vision 2020 implies I better get this right. Through Vision 2020, we can standardize how we license and supervise nonbanks. We can bring them up to the same standards as banks in areas such as cybersecurity. But think more broadly: we can modernize the financial regulatory system in the United States. 
That's really the opportunity before us. Now, not everyone knows or appreciates the vital role we perform. But we are far more than just the community bank regulator. After all, the Mississippi bank my dad retired from now has $27 billion in assets. I retired from sailboat racing. But in my mind, we are always in a race.
In our race, we are here to transform financial regulation by completely modernizing the state side of things:
By demonstrating our presence in all forms of banking and nonbanking alike
Asserting our leadership on issues that most affect consumers
Utilizing cutting-edge technologies that help us make decisions lightning quick, and…
Eliminating any and all doubts as to whether state regulation matters
It matters. It matters today. And tomorrow, it will matter even more. There is no finish line in our race. Like fintech, we are always evolving. Like sailboat racing, teamwork is key. We can't always control the wind, but we can adjust the sails. 
I look forward to navigating the year ahead with each of you! 
---
Remarks of Immediate Past Chair Albert Forkner, State-Federal Supervisory Forum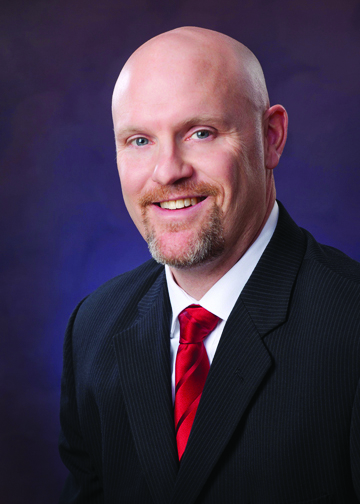 Wow, what a year this has been – for me, for CSBS, and for the community banks we supervise! I want to sincerely thank each of you for giving me this opportunity to serve as your Chairman over the past year. It has truly been an honor and a privilege. 
It has been said that if you are the smartest one in the room, you are in the wrong room. Well, as I look around the room today, I can confidently say, I am in the RIGHT room! The level of expertise and professionalism that is represented here today, and all through the state regulatory system, is impressive – inspiring, really.
I want to thank my wife and travel partner, Tina. As many of you have learned over the past year, she is the much more interesting one of us. Thank you for all of your support and encouragement and the countless hours crisscrossing the country to various meetings and conferences this past year. Thank you, Tina.
I also want to recognize and thank the "most excellent" staff at CSBS, not only for all the support they have given me this past year, but also for the tireless support they provide to the state system as a whole each and every day. The data, supervision support, ground-intel and representation on the Hill that they provide for regulators is not only very supportive, but down-right impressive! So, CSBS staff, thank you! I sincerely appreciate all you have done for me as well as the state system this past year!
One of the highlights of the past year for me was attending the various District meetings across the country. Those meetings continually reminded me of the strength of leadership and talent that we have in the state regulatory system. That talent and leadership is exemplified in our new Chair, Charlotte Corley. I have no doubt that under Charlotte's leadership, CSBS will reach new heights and continue to be a thought-leader in financial institution regulation. 
Plus, I am certain she will bring southern charm and civility back to the Chair! Congratulations Charlotte – and good luck!
 
A year ago, I expressed that as state regulators:
We would continue to help community banks strengthen their businesses by ensuring that credit is available in neighborhoods of all shapes and sizes.
We would work with Congress to reform bank regulation laws.
We would continue to provide our federal counterparts with information, insight and expertise to make sure bank regulation supports banks of all sizes.
We would work to make multi-state regulation a more seamless experience that helps customers benefit from more sources of banking services; and
We would modernize state banking departments so that we can effectively regulate new kinds of financial entities.
Suffice to say, we have succeeded in many ways. Now, that is not to say our work on these things is over. Rest assured, there continues to be much more we can - and will - do. However, I think it is only fair to take a few moments to recognize the strides we made over the past year.
As we all know, state regulators have a unique responsibility that differs from our federal colleagues. We are charged with maintaining a financial regulatory system that promotes a sound banking environment and provides the public with convenient, safe and competitive banking. We are charged with ensuring fair and lawful consumer related financial transactions. AND we are charged with doing this in a manner that allows for economic development within our respective states. 
Therefore, we must be deliberate about our supervisory efforts. This is why we continue to work towards common-sense supervision and tailored regulation. 
We continue to recognize the many differences between the rural communities and urban centers -- not only the value that each has in our national economy, but also the unique, local challenges that each pose. We understand banking and other financial services businesses are often a risk-versus-reward proposition. Working with our institutions to ensure that risks are properly mitigated is an important part of our jobs. 
Allowing banks and other financial institutions to bring new products to market and to work with vendors and fintech partners, benefits not only the banks and their customers, but also the communities in which they operate. 
I want to thank you all for the effort you put into maintaining regular contact with your senators and representatives, both at home and in DC, on the many legislative initiatives that are important to state regulators and the institutions we supervise. It really does make a difference. Here's a look at what happened in the past year …
We championed tailored regulations through Hill testimony - Charles Cooper testified on right-sized banking before the Senate Banking Committee in June, and in February Bryan Schneider testified on de-risking before the House Subcommittee on Financial Institutions and Consumer Credit. We drove introduction of bi-partisan, bi-cameral legislation to strengthen the FDI Act's existing requirement that the FDIC Board include a member with state supervisory experience.
We took action last fall when staff learned the CHOICE Act included a provision assessing an examination fee on state-chartered banks. We went into high gear on this, with individual commissioners reaching out to their home state senators and representatives and to industry to oppose this "fee" as a tax on state-chartered banks. Charles Cooper can attest to the fact that Chairman Hensarling was none too happy that we described his bill as imposing a new tax on banks. We held a mini-Fly-In to drive this message home. We made this proposal a third rail, but will have to remain vigilant. 
More recently, in March, regulators from 39 state agencies attended our annual Governmental Fly-in. We do not go to the Hill to lobby Congress on behalf of our banks – that is up to the trade associations. Our job is to educate Congress on the important role of state regulators and not only the need, but the value, of tailored regulation. 
We reminded Congress of a few key facts that we are all familiar with, like 79 percent of all banks are state chartered; 90 percent of all banks are considered community banks using the FDIC's research definition; and community banks, while maintaining only 25 percent of banking assets, provide nearly half of all small business loans. 
Furthermore, community banks continue to bear an unfair amount of regulatory burden. That is why S. 2155, the Economic Growth, Regulatory Relief and Consumer Protection Act … a/k/a, the Crapo Bill … is so important. Because of your efforts, the Crapo bill includes language that gives state regulators a role in setting and implementing standards aimed at tailoring capital requirements for community banks. Of all people, we know the value of a strong and diverse financial system. 
Our efforts on the Hill are not to weaken the banking system, but just the opposite – to encourage a robust financial system that recognizes where the risks are and differentiates community banks from systemically important financial institutions. 
We've brought a grassroots perspective to Washington. And through our roles in the FFIEC and FSOC, we continue to help federal regulators identify areas that need improvement, like capital simplification and streamlined Call Reports. We are also working with the FFIEC on the interagency exam modernization initiative and to address the appraiser shortage problem. 
We are now in our sixth year of our research partnership with the Federal Reserve, which includes the nationwide community banking survey and culminates each fall with the Community Banking Research Conference. This conference brings together state and federal regulators, academics and community bankers. 
And the CSBS Community Bank Case Study Competition has grown significantly since we started it four years ago as opportunity for undergraduate students to gain valuable first-hand knowledge of the banking industry. This year, 51 teams from 45 universities nationwide entered the competition – that is an increase of 18 teams, or over 30%, from last year. 
These initiatives continue to uncover data on community banking – shining light on those working in the trenches, wading through the quagmire of regulation, and coping with compliance costs that last year's CSBS/Fed community banking survey estimated to be $5.4 billion annually. 
The MSB Call Report from the NMLS is another tool states are using to provide us and our federal colleagues with tremendous insight into the money services business, including the world of cryptocurrencies. This is unique to the state system, as we are the primary regulators of nonbanks. And our regulatory disclosures show MSBs handled more than $1.13 trillion in 2017. 
As CSBS members, we have committed that, by 2020, we will adopt an integrated 50-state licensing and supervisory system. This is the heart of Vision 2020. We are working together to enable businesses to achieve scale while respecting local authority. While the focus might be a little different, non-depository licensing and fintech solutions, this is not a new concept for state regulators. As states, we forge interstate agreements and compacts. That started with banking and branching and has expanded to licensing processes and multi-state examinations. 
As states, we find ways to work together toward a common goal. This can be seen in current initiatives such as the multi-state MSB licensing agreement as well as the state innovation contacts that gives companies a point person for answers and guidance. One of those initiatives originated from a single state seeing an opportunity to work together with other states, and the other from a group of states -- an entire District, actually -- but both recognize and maintain state sovereignty while striving to make the multi-state process easier to navigate -- without jeopardizing or weakening standards.
We have organized a Fintech Industry Advisory Panel that is helping us identify points of friction – and solutions – in the multi-state experience. We have fintech representatives who come from the payments space, consumer finance and community banking. And we just held our first nationally scaled Fintech Forum, bringing together regulators, industry and consumer groups to inform and educate each other, not only on the pain-points but why certain regulations are important and the purpose of consumer protection laws.
 
We are well on our way in designing and building the next generation of NMLS, creatively, or perhaps not so creatively, named NMLS 2.0. This is being done with the goal of not just improving the system but rethinking and completely transforming the state regulatory process. We are moving away from a focus on discrete processing tasks to being user and data driven and more intuitive to streamline the process and identify higher risks that need our intervention. 
Along with this, we are developing the State Examination System to both improve exam standardization and begin a digital transformation for nonbank supervision. 
We've also created tools to help state regulators do their job better. We know cybersecurity is a priority, so we created an examiner guide and best practices to help. In the past year, CSBS also delivered a BSA/AML self-assessment tool, the Current Expected Credit Losses readiness checklist tool and a state-by-state marijuana related businesses legislative tracking map.
We have taken our accreditation program and enhanced it with new tools and training. We are leveraging a new online system to set higher standards and take action based on analytics. That includes identifying the expertise needed for our individual agencies … knowing how to address our weaknesses … learning from other agencies … and enhancing our regulatory systems. As I have said in the past, so much of state regulation rests of the shoulders on our examiners and other staff. And we must continue to work together to empower our staff with better data and analytical tools to further advance the examination process.
We had lofty goals this past year and we accomplished many of them and the others are well under way. We continue to find efficiencies not only in our own agencies, but collectively in the state system. We have demonstrated, and will continue to demonstrate, our commitment to shaking-off the old patchwork quilt of the multi-state system to work cooperatively, efficiently and effectively to make a stronger system across this great country of ours. We will continue to utilize and share our unique experiences and perspectives to benefit all of us and make CSBS an even stronger organization.
Just as I began my comments today, I want to thank each of you. Thank you for what you do each and every day back home. Like many of you, I have spent nearly my entire career as a state regulator. So, naturally, I am biased towards the state charter and state-level supervision. I believe, and research has shown, that regulation and supervision is best closest to the entities subject to that regulation. 
However, I believe we as state regulators offer much more than that. Many of us have close ties to our home states and communities our institutions operate in. 
And that gives a unique perspective and appreciation for the challenges they face each and every day. But for me, it also gives hope. Hope that these institutions can and will continue to serve their communities and support local organizations and charities. We will be there supporting where we can, and holding accountable when we need to; working to keep the state financial system safe and sound.
Thank you again for a wonderful year and allowing me to serve as your Chairman!
---
Eastern Kentucky University Students Win First Place in CSBS Community Bank Competition
CSBS named a team from Eastern Kentucky University as the winner of its 2018 Community Bank Case Study Competition. 
The winning student team members are Lorelei Nguyen, Aaron Schmidgall and Dalton Stanley. Maggie Abney served as faculty advisor and Central Bank & Trust Co. as the team's community bank partner. 
"We were impressed by the work of the five finalists, and the Eastern Kentucky University team's case study was outstanding," said CSBS Senior Executive Vice President Michael Stevens. "Their quality of work and the information they yielded exemplifies why we have the competition."
As first place winner, the Eastern Kentucky University team will receive a $1,000 scholarship per student, be invited to present at the CSBS-Federal Reserve Community Banking in the 21st Century Research and Policy Conference held in St. Louis in October, and be published in the CSBS Journal of Community Bank Case Studies. 
The team advanced through three rounds of judging by banking professionals and overcame a pool of 51 competitors in the competition, which is open to undergraduate students in all fields of study as an opportunity to gain valuable first-hand knowledge of the banking industry. This year's case studies looked at how community banks are using technology to streamline processes and better serve their customers. 
A team from University of Missouri – Kansas City placed second. The students are Alison Irwin, Justin Loerts, Mason Paulus, Tristan Perkins and Conrad Schroff. William Keeton and Forest Myers served as faculty advisors and Citizens Bank & Trust as the bank partner.
A team from Southeastern Louisiana University placed third. The students are Kathryn Bokun, Nicholas Brennan, Mason Case, Robert Maddox and Elizabeth Hunter. Danielle Lewis served as faculty advisor and Gulf Coast Bank & Trust Co., as the bank partner.
Students on the second-place team each will receive a $500 CSBS scholarship, and those on the third-place team each will receive a $250 CSBS scholarship. Both teams also will have their works published in the Journal of Community Bank Case Studies.
For more information on the 2018 Community Bank Case Study Competition, visit www.csbs.org/bankcasestudy.
---
FFIEC Issues New Customer Due Diligence and Beneficial Ownership Examination Procedures
The Federal Financial Institutions Examination Council (FFIEC) today issued new examination procedures on the final rule, "Customer Due Diligence Requirements for Financial Institutions," issued by the Financial Crimes Enforcement Network (FinCEN) on May 11, 2016. 
These examination procedures apply to banks, savings and loan associations, savings associations, credit unions, and branches, agencies, and representative offices of foreign banks.
The new examination procedures replace those in the current "Customer Due Diligence — Overview and Examination Procedures" section of the FFIEC's Bank Secrecy Act/Anti-Money Laundering Examination Manual. In addition, a new overview and examination procedures were developed for the beneficial ownership requirements for legal entity customers. 
The FFIEC member agencies created these procedures in close collaboration with FinCEN and the U.S. Department of the Treasury.  
FinCEN's 2016 final rule clarifies customer due diligence requirements and also includes a new requirement for covered financial institutions to identify and verify the identity of beneficial owners of certain legal entity customers. Banks and other covered financial institutions must comply with this rule beginning on May 11, 2018.   
Attachments:
Customer Due Diligence - Overview and Examination Procedures
Beneficial Ownership for Legal Entity Customers - Overview and Examination Procedures
---
FFIEC Announces Availability of 2017 Data on Mortgage Lending
The FFIEC on Monday announced the availability of data on mortgage lending transactions at 5,852 U.S. financial institutions covered by the Home Mortgage Disclosure Act (HMDA). Covered institutions include banks, savings associations, credit unions, and mortgage companies. Released today are loan-level HMDA data that cover 2017 lending activity submitted by financial institutions on or before April 18, 2018.  The data include:
Applications, originations, purchases of loans, sales of loans, denials, and other actions related to applications
Loan amounts
Loan types (conventional, Federal Housing Administration (FHA), Veterans Administration (VA), Rural Housing Service (RHS), or Farm Service Agency (FSA))
Purposes (home purchase, home improvement, or refinancing) 
Property types (1–4 family, multifamily, or manufactured housing)
Owner occupancy
Preapprovals (home purchase loans only)
Property locations (metropolitan statistical area (MSA), state, county, and census tract)
Applicant and co-applicant characteristics (race, ethnicity, sex, and income) 
Pricing-related data
Type of purchasers
Whether a particular loan is subject to the Home Ownership and Equity Protection Act (HOEPA)
Whether a particular loan is secured by a first or a subordinate lien, or is unsecured
Unlike in past years, the HMDA loan-level data made available to the public will not remain static, but will be updated, on an ongoing basis, to reflect late submissions and resubmissions.  Accordingly, loan-level data downloaded from https://ffiec.cfpb.gov/ at a later date will include any such updated data. An April 18, 2018, static dataset used to develop the observations in this statement about the 2017 data is available here: https://www.consumerfinance.gov/data-research/research-reports/cfpb-data-point-mortgage-market-activity-and-trends/. In addition, beginning in late March 2018, Loan/Application Registers (LARs) for each HMDA filer of 2017 data, modified to protect borrower privacy, were made available at https://ffiec.cfpb.gov/data-publication/. 
Understanding the Data
The 2017 HMDA data use the census tract delineations, population, and housing characteristic data from the 2011–2015 American Community Survey (ACS). In addition, the data reflect MSA definitions released by the Office of Management and Budget in 2015 that became effective for HMDA purposes in 2016.  
Caution should be used when comparing HMDA data across multiple years for specific geographic areas due to the changes in MSA and census tract boundaries and updates to the population and housing characteristics of census tracts that followed the decennial census and five-year updates based on the ACS data.
The HMDA data are the most comprehensive publicly available information on mortgage market activity. Among other uses, the data help the public assess how financial institutions are serving the housing needs of their local communities and facilitate federal financial regulators' fair lending and consumer compliance examinations. When these regulators evaluate an institution's fair lending risk, they analyze HMDA data in conjunction with other information and risk factors, in accordance with the Interagency Fair Lending Examination Procedures available at https://www.ffiec.gov/PDF/fairlend.pdf. 
HMDA data alone cannot be used to determine whether a lender is complying with fair lending laws. The data do not include many potential determinants of loan application and pricing decisions, such as the applicant's credit history and debt-to-income ratio, the loan-to-value ratio, and other considerations. Therefore, when regulators conduct fair lending examinations, including ones involving loan pricing, they analyze additional information before reaching a determination about an institution's compliance with fair lending laws.
Observations from the 2017 Data
For 2017, the number of reporting institutions declined by about 13 percent from the previous year to 5,852. Contributing to the decline were Regulation C changes requiring HMDA collection and reporting from depository institutions only if, in each of the two preceding calendar years, they originated at least 25 home purchase loans, including refinancings of home purchase loans, that are not excluded under 12 CFR § 1003.4(d).  
The 2017 data include information on 12.1 million home loan applications, of which 7.3 million resulted in loan originations, and 2.1 million in purchased loans, for a total of more than 14.1 million actions. The data also include information on approximately 481,000 requests for preapprovals for home purchase loans.  
The total number of originated loans of all types and purposes decreased by more than 1 million between 2016 and 2017, or 12.4 percent. Refinance originations decreased by more than 33 percent, and home purchase lending increased by more than 4 percent. 
From 2016 to 2017, the share of first-lien home purchase loans for 1–4 family, site-built, owner-occupied properties made to low- and moderate-income borrowers (those with income of less than 80 percent of area median income) rose slightly from 26.2 percent to 26.3 percent, and the share of refinance loans to low- and moderate-income borrowers increased from 16.9 percent to 22.9 percent.  
In terms of borrower race and ethnicity, the share of home purchase loans for 1–4 family properties made to black borrowers rose from 6.0 percent in 2016 to 6.4 percent in 2017, the share made to Hispanic-white borrowers remained unchanged at 8.8 percent, and those made to Asian borrowers rose from 5.5 percent to 5.8 percent. From 2016 to 2017, the share of refinance loans made to black borrowers increased from 5.0 percent to 6.0 percent, the share made to Hispanic-white borrowers increased from 6.2 percent to 6.8 percent, and those made to Asian borrowers fell from 5.5 percent to 4.0 percent.
In 2017, black and Hispanic-white applicants experienced higher denial rates for conventional home purchase loans than non-Hispanic white applicants. The denial rate for Asian applicants is more comparable to the denial rate for non-Hispanic white applicants. These relationships are similar to those found in earlier years and, due to the limitations of the HMDA data discussed above, cannot take into account potential differences in risk characteristics across demographic groups.
The FHA-insured share of first-lien home purchase loans for 1–4 family, site-built owner-occupied properties declined from 25.0 percent in 2016 to 22.6 percent in 2017. The VA-guaranteed share of such loans remained at approximately 10 percent in 2017. The overall government-backed share of such purchase loans, including FHA, VA, RHS, and FSA loans, was 36.3 percent in 2017, down slightly from 38.7 percent in 2016. 
The FHA-insured share of first-lien refinance mortgages for 1–4 family, site-built owner-occupied properties increased to 13.2 percent in 2017 from 12.0 percent in 2016, while the VA-guaranteed share of such refinance loans decreased from 12.2 percent in 2016 to 11.4 percent in 2017. 
The share of mortgages originated by nondepository, independent mortgage companies has increased sharply in recent years. In 2017, this group of lenders accounted for 56.1 percent of first-lien owner-occupied home-purchase loans, up from 53.3 percent in 2016. Independent mortgage companies also originated 55.8 percent of first-lien owner-occupied refinance loans, an increase from 52.2 percent in 2016, which was the first year in which independent mortgage companies made the majority of such loans since at least 1995.
The 2017 HMDA data also include information on loan pricing for loans classified as "higher-priced." Higher-priced loans are defined as loans with annual percentage rates (APRs) that exceed the average prime offer rates (APORs) by at least 1.5 percentage points for first-lien loans and at least 3.5 percentage points for subordinate lien loans. The data on the incidence of higher-priced lending show that 6.9 percent of first-lien loans originated in 2017 have APRs that exceed the loan price reporting thresholds, up slightly from about 5.5 percent in 2016.
As noted above, the HMDA data also identify loans that are covered by HOEPA. Under HOEPA, certain types of mortgage loans that have interest rates or total points and fees above specified levels also are subject to certain requirements, such as additional disclosures to consumers, and are subject to various restrictions on loan terms. For 2017, 3,533 loan originations covered by HOEPA were reported: 1,836 home purchase loans; 764 home improvement loans; and 933 refinance loans.
Additional HMDA Information
Financial institution disclosure statements and MSA and nationwide aggregate reports for 2017 HMDA data will be available at https://ffiec.cfpb.gov/data-publication/. Tools to search and analyze the HMDA data are available at https://www.consumerfinance.gov/hmda. More information about HMDA data reporting requirements is available at https://ffiec.cfpb.gov/.
Questions about HMDA supervision should be directed to the institution's supervisory agency at the following phone numbers:
Federal Deposit Insurance Corporation: 877-275-3342; hearing impaired — 800-925-4618 
Board of Governors of the Federal Reserve System, HMDA Assistance Line: 202-452-2016 
National Credit Union Administration, Office of Consumer Financial Protection: 703-518-1140
Office of the Comptroller of the Currency, Compliance Risk Policy Division: 202-649-5470
Bureau of Consumer Financial Protection: 202-435-7000
Department of Housing and Urban Development, Office of Housing: 202-708-0685