The Examiner
May 18, 2018

"Although the crisis revealed weaknesses in the U.S. financial system that needed to be addressed, I have witnessed firsthand how the regulatory environment created in the aftermath of the crisis has disadvantaged community banks. If confirmed, I will bring this perspective to my work at the Board to ensure that rules preserve the resiliency of the financial system, but are appropriately tailored to the size, complexity, and risk of an institution."
- Kansas State Bank Commissioner Miki Bowman
Testifying before the Senate Banking Committee for confirmation as Governor on the Federal Reserve Board
---
State and Federal Finance Regulators Collaborate at Annual CSBS Conference
State and federal financial regulators shared challenges and solutions at the ninth annual CSBS State-Federal Supervisory Forum (SFSF) in Jacksonville last week.  
"The SFSF is the ultimate in state-federal coordination," said CSBS President and CEO John Ryan. "Our goal is to elevate our common challenges and honor and respect our different approaches. And it gives us a terrific opportunity to come together to recognize the system as a whole." 
A wide range of nationally known speakers, including Minneapolis Fed President Neel Kashkari and FinCEN director Kenneth Blanco, addressed a range of issues related to banking, fintech and regulation.  
The Crapo bill, known as S. 2155, has been touted as a legislative fix for community banks that have had burdensome regulatory requirements related to the Dodd-Frank Act. However, the legislation would really help larger, regional banks more and would only provide some relief to community banks, said Rob Blackwell, editor-in-chief of the American Banker.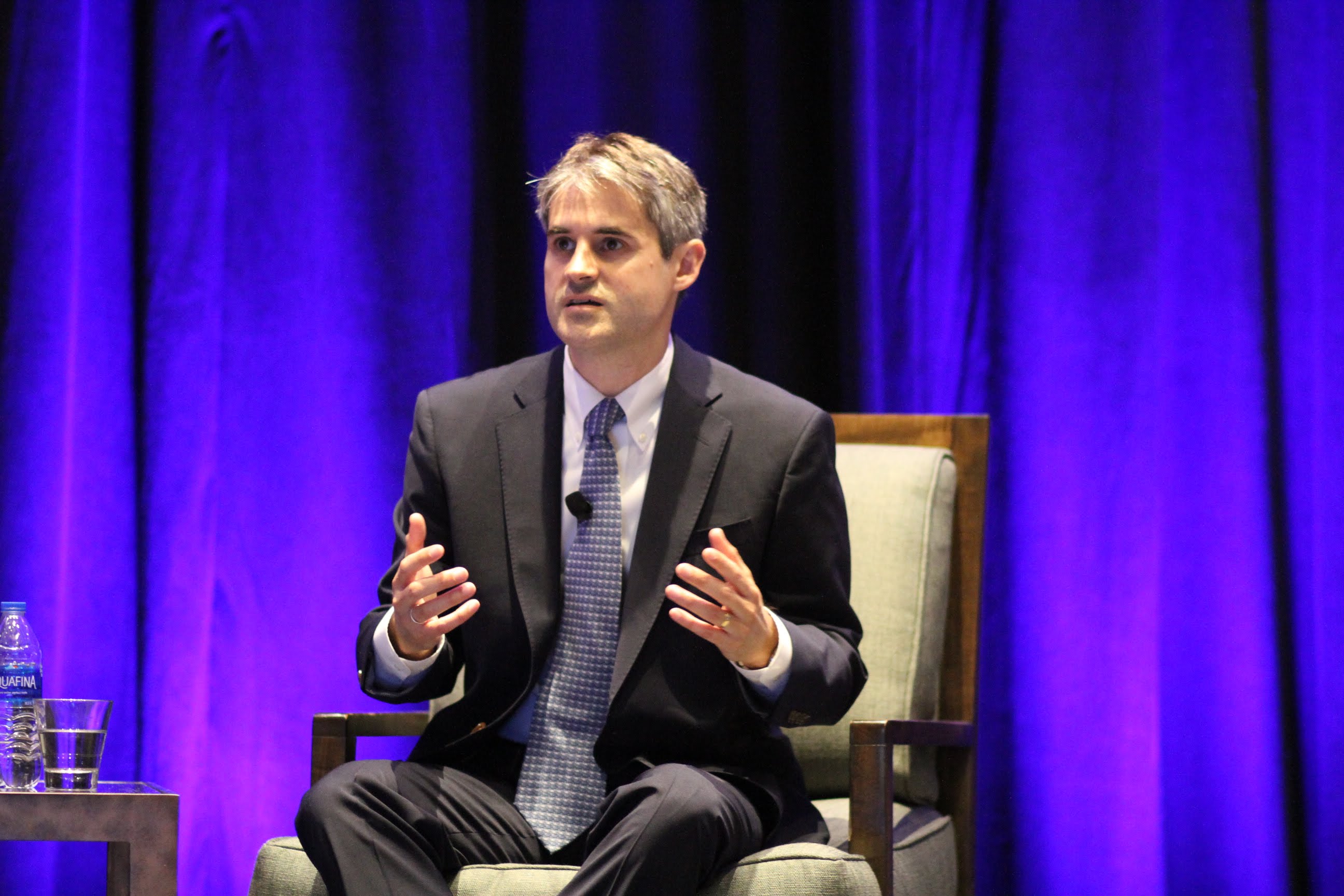 He added it is the only likely bill for community banks this year due to a tight schedule and midterms. Blackwell noted the midterms could mean a change in legislative direction on Capitol Hill. If the House flips, Rep. Maxine Waters, D- Calif., would head the House Committee of Financial Services. And that would mean a very different take on financial legislation, he said.  
Timothy Koch, PhD., president at the Colorado Graduate School of Banking and Professor of Finance at the University of South Carolina, assured attendees that while community banks may be under increasing pressures, they still seem to be doing just fine. He noted they do face critical issues, including changing demographics as the nation becomes less rural and a younger generation that tends to bank by phone instead of walking into a branch.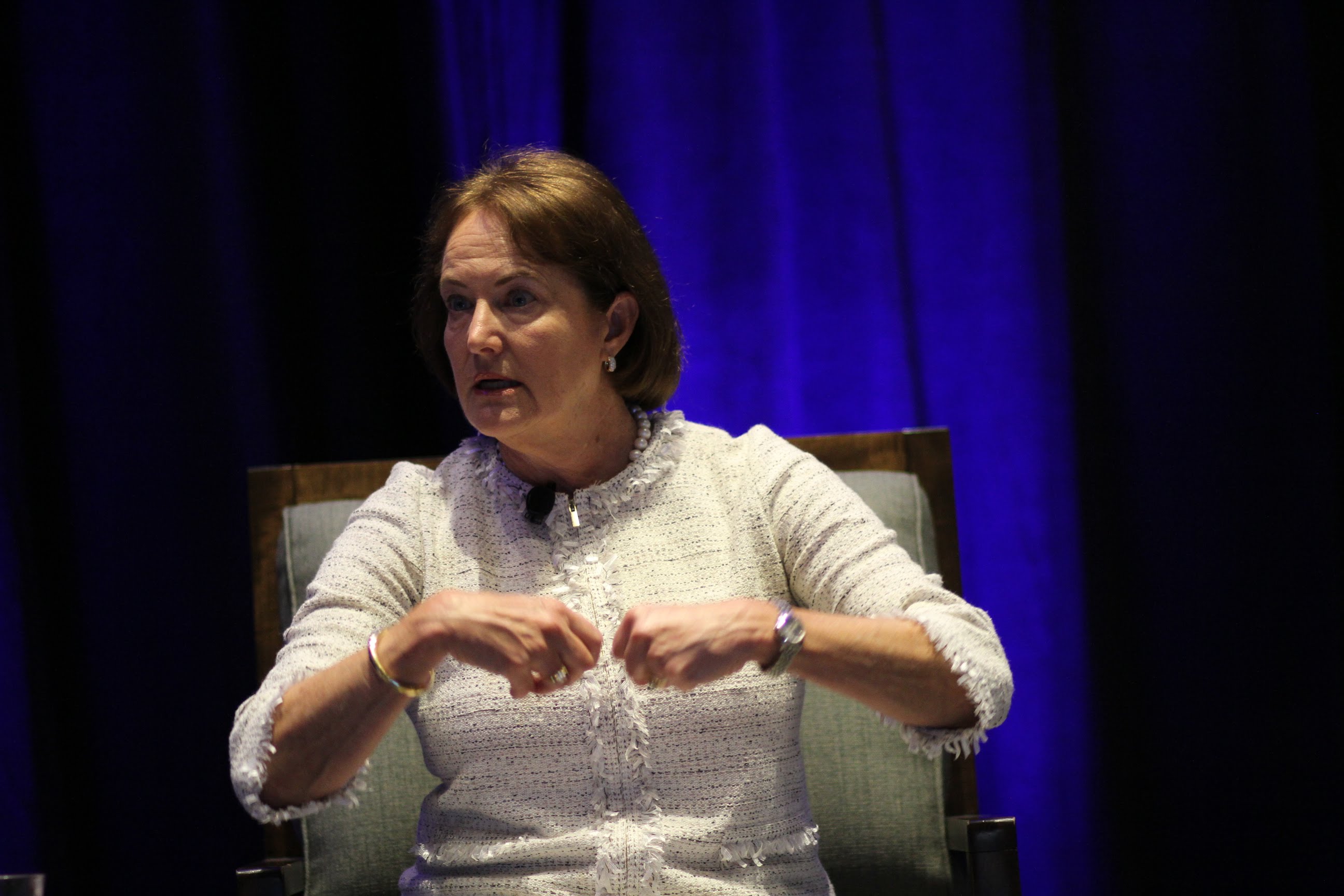 Bank regulators are the first line of defense for small businesses, said Karen Mills, former U.S. Small Business Administration administrator and current fellow at the Harvard Business School, who discussed the role of fintech and small business lending.  
State regulators from across the nation and federal regulators from the CFPB, FDIC and the Federal Reserve joined each other on panels to share their experiences and concerns about cybersecurity, fintech and community banking, consumer protection issues and offsite surveillance trends.  
Panelists noted that there is a growing trend of risky lending products similar to ones seen before the market crash 10 years ago. They also discussed oppositional state and federal marijuana laws that create uncertainty for bankers as well as the challenges of bad actors who are becoming more adept in breaching cyber security. Regulators need to be agile to address emerging technologies that have not yet been identified, they warned. 
---
CSBS Chairs Discuss Priorities for Financial Regulators
Last week, the incoming and outgoing chairs of CSBS underscored the broad and vital role that state regulators perform in the U.S. financial system. A broad scope of authority, direct impact on consumers and small businesses, and the need for collaboration among state and federal regulators all were key themes from new CSBS Chair Charlotte Corley, commissioner of the Mississippi Department of Banking and Consumer Finance, and immediate past Chair Albert Forkner, commissioner of the Wyoming Division of Banking. The two addressed state and federal regulators at the at the 2018 CSBS State-Federal Supervisory Forum.
You can read their full speeches here. Below are highlights:
During his year as chair, from May 2017 to May 2018, Forkner focused CSBS on several important areas:
Help community banks strengthen their business
Work with Congress to reform bank regulation laws
Provide federal counterparts with information, insight and expertise
Make multistate regulation a more seamless experience
Modernize state banking agencies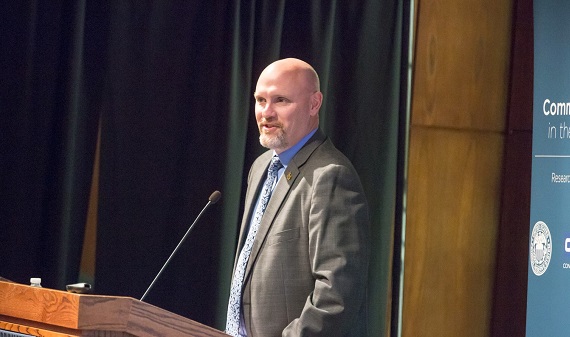 Forkner led the organization in, among other activities, conducting research with the Federal Reserve on the economic condition and opportunities for community banks; driving support for provisions in a bipartisan bill in Congress, likely to become law, that will better tailor regulation for financial institutions based on their risks; facilitating regulator engagement with Congress through meetings and testimony on key legislation as well as participation in federal rule-making bodies such as FSOC and the FFIEC; acting on Vision 2020 initiatives such as beginning to develop a next generation technology platform for licensing and supervision; and conducting extensive education and training for state examiners.
Forkner said: "We continue to recognize the many differences between rural and urban centers -- not only the value that each has in our national economy, but also the unique, local challenges that each pose." And "we will continue to demonstrate our commitment to shaking off the old patchwork quilt of the multistate system to work cooperatively, efficiently and effectively to make a stronger system across this great country of ours."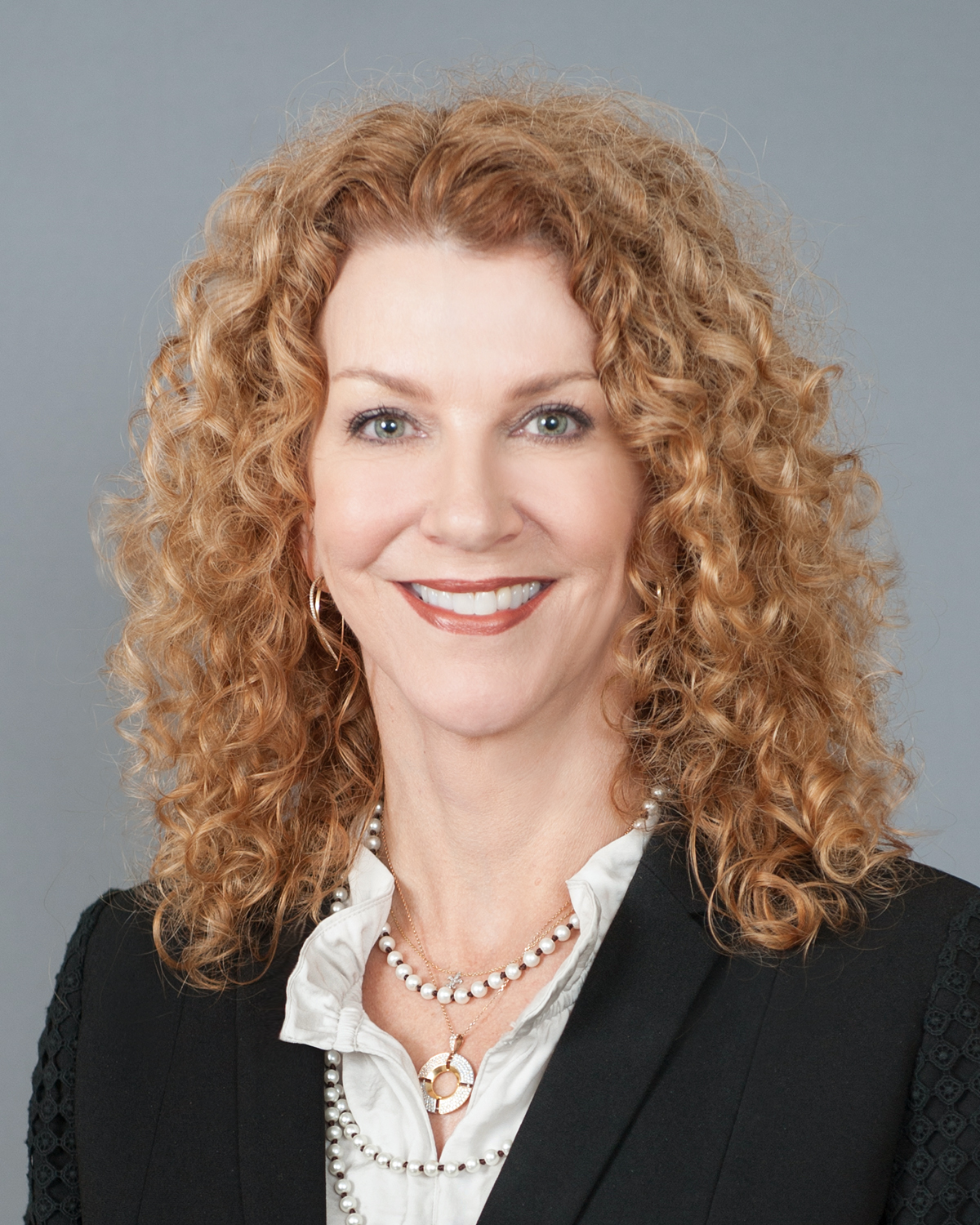 From there, CSBS Chair Corley presented a new challenge for state regulators and CSBS: "State regulators must think more broadly about our role in financial regulation, and use CSBS to drive towards this vision. If we see that our role is broad and meaningful, and act accordingly, then our impact will be broad and meaningful." 
State regulators are often seen as the community bank regulator. With four in five banks chartered at the state level, and most of these being community banks, this role is certainly true. But state regulators are so much more, Corley emphasized. Twenty-eight states and Puerto Rico regulate larger banks with assets up to $297 billion. (Corley noted that she spends most of her time on the complex issues posed by larger banks based in Mississippi.) And states are the primary regulator of nonbanks engaged in mortgages, money transmission, consumer finance, and more.
"Put all that together and we are state FINANCIAL regulators with a much bigger impact on the financial system and society," Corley said. "We are on the cutting edge of so much positive change:
"Ensuring that millions of consumers can be protected against data breaches
"Standing up to bad actors who mess with our mortgages and and student loans
"Making it possible for more people to bank through their smartphones
"Convincing Washington that big banks are not the only Systemically Important Financial Institutions -- community banks are just as important to our financial ecosystem
"Being the hotbed for innovation in states where there is a blockchain regulation revolution and where fintech sandboxes are being tested"
How can state regulators best address these issues? "To affect positive change, we must collaborate with each other as never before," she stated. "Today, we can take ideas from New York or California, mix them with Louisiana and Mississippi, reality check in North Carolina and Ohio, experiment in Washington State and Illinois, and produce a state regulatory system that is more dynamic and on the cutting edge. Like a gumbo: savory and superb!"
Collaboration with federal regulators is also important. Corley urged all regulators to rely more on nationwide cooperative agreements and memoranda of understanding to forge effective regulatory solutions. 
As someone who participated in competitions where sailboats would race through the Gulf of Mexico, Corley concluded: "There is no finish line in our race. Like fintech, we are always evolving. Like sailboat racing, teamwork is key. We cannot already control the wind, but we can adjust the sails."
---
Community Bankers Are Being Heard Through National Survey
by Oscar Casas
Senior Director of Policy, CSBS
Community bankers are responding in higher numbers to this year's community bank survey as reporters and policymakers use the survey to better understand community banks.
The survey, created in partnership by CSBS and the Federal Reserve System, has received 180 survey responses year-to-date, compared to 109 responses at the same point last year. Last year, a total of 611 community bankers participated in the survey. As in prior years, the findings collected from this annual survey provide a comprehensive view of the community banking landscape and allow industry participants to see the greatest opportunities and challenges facing their industry.
Over the past two years, the survey has taken on an even greater importance as researchers are now leveraging the survey data to help address industry-related concerns that will help improve our understanding of this ever-changing industry.
For example, the Federal Reserve System recent study produced a study from prior year surveys highlighting the burden of regulatory compliance for community banks.  The study's title is: "Compliance Costs,  Economies of Scale and  Compliance Performance".
Stories and editorials from the American Banker, Wall Street Journal and Banc Investment Daily have also referenced the research report. The study's goal is to quantify the relationship between bank size and compliance costs, using a unique set of survey data collected over a three-year period.
The survey was rolled out on April 16 and closes on June 30, 2018. Don't let the opportunity to have your voice heard pass you by!  
To learn more, or to contribute to the survey, contact Oscar Casas. 
---
When Banks Abandoned American Samoa, the Islands Started its Own
After the last remaining bank in American Samoa announced its intention to exit the market and drastically scaled back services, the territory's 60,000 American nationals had no other option than unregulated lenders and usurious rates.
In 2016, islanders decided to found the first new public bank in this country in almost 100 years, the same recourse of earlier Americans without access to financial services on the western frontier.
From the Washington Post's Andrew Van Dam:
The development is being closely watched by other isolated regions hoping to kick-start economic renewal.
The new Territorial Bank of American Samoa (TBAS) started serving customers in October 2016: lending money and opening accounts, but not accepting direct deposits or bank transfers without a routing number from the Federal Reserve.
That usually takes a couple of weeks. This time, it took a couple of years.

The team behind the public bank pressed their case all the way up to the vice president's office, but it took a meeting with the freshly appointed Federal Reserve vice chair for supervision, Randal Quarles, who came from the Utah-based Cynosure Group, to break the logjam.

TBAS now has a routing number and can offer cash transfers to the mainland, issue checks and provide card-swiping machines to merchants.
Instead of the FDIC, money deposited in TBAS is guaranteed by the full faith and credit of the territory of American Samoa.
The state-backed bank has drawn interest from several other states and territories. See the full article for more.