The Examiner
Jul 13, 2018

It ain't the heat, it's the humility.
- Yogi Berra
---
Arizona Mortgage Regulatory Program Accredited by CSBS and AARMR
The Arizona Department of Financial Institutions achieved accreditation by the Conference of State Bank Supervisors and the American Association of Residential Mortgage Regulators for its mortgage regulatory program. 
The rigorous process involved three highly experienced former regulators and a CSBS staff member interviewing key personnel and a cross-section of examiners, a thorough review of the Self-Evaluation Questionnaire, and a review of the work product of supervision (examination reports, correspondence, and related information). 
The Arizona Department of Financial Institutions mortgage regulatory program supervises 1,030 state-licensed mortgage companies, including mortgage bankers, mortgage brokers, commercial mortgage bankers, and commercial mortgage brokers.
CSBS accreditation involves an in-depth review of an agency's policies, procedures, and operations to determine if it meets national standards. As part of Vision 2020 for nonbank regulation, state regulators are committed to pursuing high standards and learning from other states. CSBS offers education programs, analytics and national standards to helping state regulators meet those goals. 
Learn more at csbs.org/vision2020. 
---
Congress Focuses on Credit Reporting and Personal Data
This week, the Senate Banking Committee held a hearing on the credit bureaus and the Fair Credit Reporting Act. The hearing comes amidst a growing interest in Congress to see that industry ensures the protection of consumers' personal data. Witnesses from the FTC and CFPB testified at the hearing. Notably, in his opening statement, Committee Chairman Mike Crapo (R-ID) cited key actions being taken by state regulators and lawmakers. 
States have begun to react in their own ways to various aspects of the public debate on privacy, data security, and the Equifax data breach. 
Two weeks ago, California enacted the California Consumer Privacy Act, which will take effect on January 1, 2020. The Act, which applies to certain organizations conducting business in California, establishes a new privacy framework by creating data privacy rights, imposing special rules for the collection of minors' consumers data, and creating a damages framework for violation and businesses failing to implement reasonable security procedures. Many members are interested in learning more about what California and other states are doing on this front.
Additionally, two weeks ago, eight state banking commissioners jointly took action against Equifax in a consent order requiring the company to take various actions regarding risk assessment and information security. I have long been concerned about data collection and data privacy protections by the government and private industry. Given Americans' increases reliance and use of technology where information can be shared by the swipe of a finger, we should ensure that companies and government entities who have such information use it responsibly and keep it safe.
You can read Chairman Crapo's full statement here, the states' Equifax action here, and the California law here.
Senator Sherrod Brown (D-OH), the committee's ranking member, underscored the important of consumer privacy protections: 
"The Fair Credit Reporting Act is almost 50 years old. The amount and type of information being collected today would have been unthinkable when it was created...I hope the committee will not only listen to the advice we get today, but will also take action to give people control over what should be their personal information."
Here is Senator Brown's full statement. 
One action Congress can take is to enable more coordinated supervision by financial regulators. In a statement to the committee, CSBS encouraged Senators to enact a House bill that would improve coordinated supervision of technology companies that work with banks:
CSBS encourages enactment of H.R. 3626, the Bank Service Company Act Examination Coordination Act. The legislation will enhance state and federal regulators' ability to coordinate examinations of, and share information on, banks' technology vendors in an effective and efficient manner.
Banks partner with third-party service providers (TSPs) to outsource a variety of critical banking services. The Bank Company Service Act (BSCA) authorizes federal regulators to examine TSPs to assess the potential risks they pose to individual client banks and the broader banking system. Currently, 38 states have similar authority under state law. The BCSA is silent regarding authorities and/or roles of state banking regulators, limiting the ability of federal and state regulators to share information on TSPs.
Amending the BCSA to appropriately reflect states' authority to examine TSPs will improve state-federal coordination and information sharing, and promote more efficient supervision of TSPs that provide critical services to a broad range of banks. 
---
ICYMI: Will States Fill the CFPB Void?
By Charlotte N. Corley
Chair, Conference of State Bank Supervisors
Commissioner, Mississippi Department of Banking and Consumer Finance
This blog appeared as an op-ed in American Banker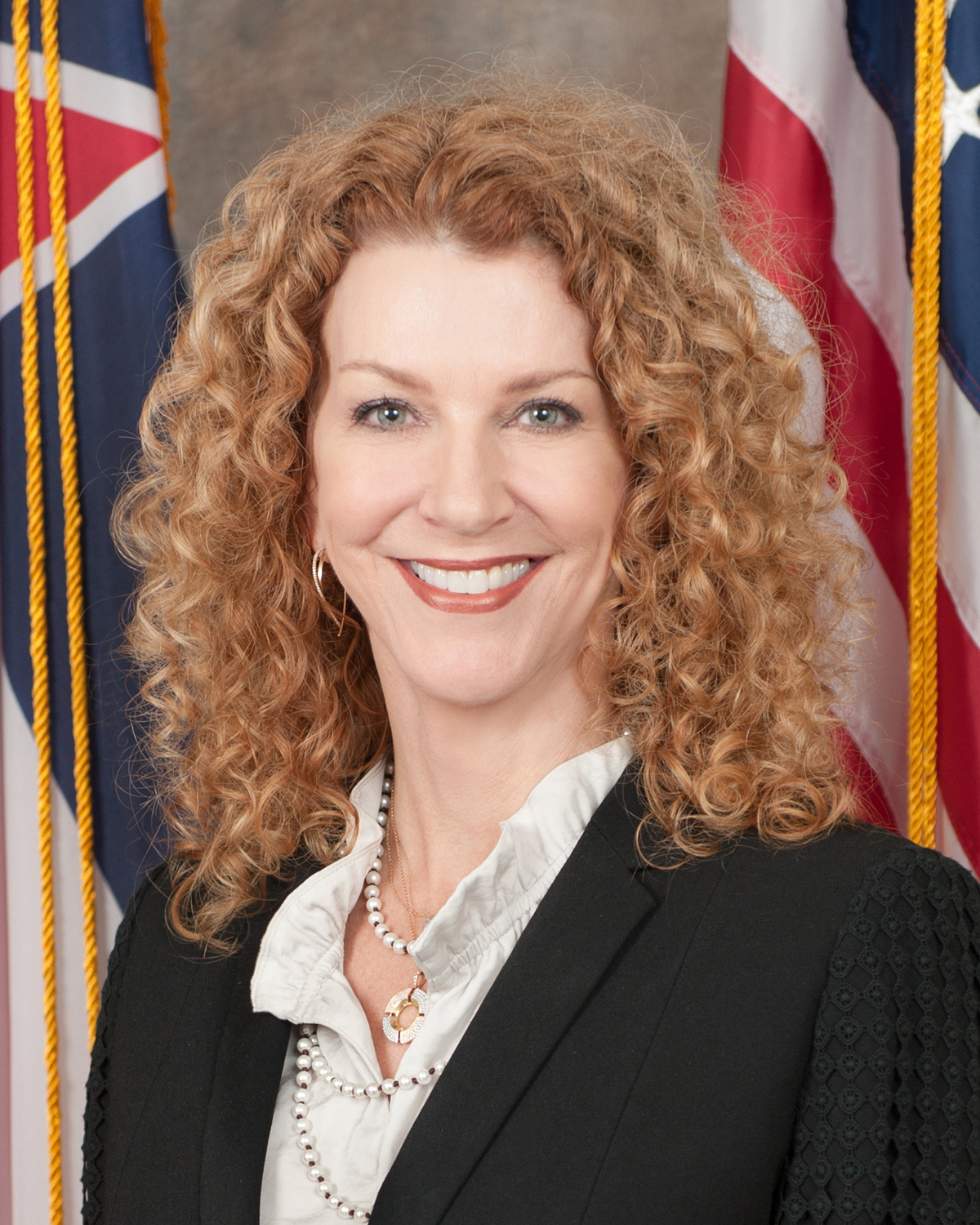 As a state financial regulator, one question I am getting asked a lot is, "If the CFPB pulls back, will states fill the void?" My answer: we will apply the same rigor to consumer protection as we always have, providing an unwavering commitment to protecting our citizens.
The perception is certainly out there that the Consumer Finance Protection Bureau is moving less aggressively under the new administration. Indeed, Acting Director Mick Mulvaney has often stated his desire, when it comes to enforcement, to rely more on state regulators and attorneys general.
But enforcement cases are no walk in the park. And state regulators have to be vigorous in working them. Case in point: From 2014-17, my agency spent three years working to close down a rogue payday lender who was abusing Mississippi consumers. 
In my state, the law says that a payday loan can be written for up to 30 days and another loan cannot be made until the first one is paid off. Yet, this company, All American Check Cashing, brazenly ignored these laws and profited greatly using fraud and rollovers: writing shorter-term loans, training staff to falsely claim that a consumer had paid off a loan, issuing a whole new loan, and double-charging a consumer, all within the 30-day window. And all of which was illegal. 
When we examined the company, like a scene from a John Grisham novel, the company kept hidden from us training manuals containing incriminating information. As we launched a formal investigation, the company tried to block us by among other steps, suing my department, my examiners and me. We had to argue our case before courts all the way up to the Fifth Circuit Court of Appeals, which ultimately dismissed the company's legal claims. 
Subsequent suits against us materialized. But armed with internal and external legal counsel, 300 exhibits, 15 witnesses and cooperation from our Attorney General's office, we were finally able to secure court approval to my order stripping the company of all licenses to operate in our state. 
That was a lot of pain to go through. But it was not near the pain experienced by the company's customers, which included Social Security recipients and lower-income families paid on a monthly basis. As state employees, our department could not and would not back away from protecting our fellow citizens from egregious practices. 
Now, just because a state initiates an enforcement action doesn't mean the CFPB plays no role. We have information sharing agreements with CFPB. And once I notified the agency of the facts, it supported our case by taking separate legal action in areas beyond my authority, such as holding the company owner personally accountable.
Thus, Mississippi succeeded in closing down a rogue player with CFPB playing a helpful, supporting role, which might be the model that Mulvaney has in mind in banking and nonbanking alike. This model relies on state regulators taking the lead and being committed to action. 
Of course, Mississippi is just one state and my recent experience. But I am equally proud of how my fellow regulators work together on often difficult enforcement cases that cross state lines. 
Earlier this year, 49 states and the District of Columbia reached a $45 million settlement with PHH Corp. In servicing single-family mortgages, PHH failed to apply borrower payments promptly, charged unauthorized fees, and wrongfully threatened foreclosure. The states' Order prohibited PHH from originating new mortgages or acquiring mortgage servicing rights until the company could prove to regulators that it had sufficiently corrected escrow procedures.
In 2017, 31 state mortgage regulators issued charges or regulatory orders to subsidiaries of Ocwen Financial Corporation. Ocwen was charged with violating an array of state and federal laws, including the mishandling of consumer escrow accounts, unlicensed activity, and a deficient financial condition. 
These corrective actions start with the work of examiners from multiple states working together. Since January 2016, states have conducted 155 multistate examinations, with an additional 87 exams scheduled for 2018. These examinations include the nonbank sectors of mortgages, money services businesses, payday lending, auto finance and debt collection. On a single-state basis, there have been literally thousands of examinations in the same time period. 
In other words, state examiners have been busy.
Because it is so demanding of time and resources, banding together to review a bad actor's noncompliance, identify possible resolutions and force change within companies requires deep dedication to consumer protection. Being able to spread the cost burden and access other states' skills will be vital to effective supervision should the volume and complexity of cases increase. 
State regulators also help consumers take prevention action. The Conference of State Bank Supervisors (CSBS) manages an online portal, NMLS Consumer Access. There, consumers can see if the financial company they are working with is licensed in their particular state and whether there have been any adverse regulatory actions taken against the company. 
In my role as CSBS chair, I look forward to continuing to work with CFPB as it sets its direction. But as a state regulator -- and regardless of CFPB's potential "pull back" -- I am glad there are 55 of us (including U.S. territories) minding our respective jurisdictions. When it comes to consumer protection, embracing responsibility and having more local cops on the beat is a good thing.