The Examiner
Jan 5, 2018

"Nothing burns like the cold." 
- George R. R. Martin, A Game of Thrones
---
Capital Rules Proposal Doesn't Go Far Enough
In late December, CSBS told federal regulators that proposed changes to simplify regulatory capital rules do not go far enough to help community banks. In a comment letter to the FDIC, OCC and Federal Reserve Board, CSBS asked for more substantial changes to the rules that would result in a simpler method for calculating risk-weighted assets for community banks.
The problem stems from Basel III, a global framework regulating bank adequacy that in 2013 created a standardized methodology for all banks, but in doing so creates a significant compliance burden for community banks. For example, the adoption of Basel III added the number of risk weighted assets for banks from 11 to 16 and the instructions from 32 pages to 102 pages.
The proposed changes are small and would not change the standardized methodology. CSBS instead wants a common definition for community banks – building on the FDIC's existing research definition – that would allow regulators to exempt smaller institutions that do not pose system risk from rules and regulations aimed at larger, more complex financial institutions.
In a press release last week, John Ryan, CSBS President and CEO said state regulators support simplification, but only if it's real and meaningful. He added: "Federal regulators need to keep in mind that a community bank is often the only local source of credit and banking services in hundreds of U.S. counties. And regulatory compliance has a disproportionate impact on their cost structure."
For more information, read the CSBS comment letter and press release.
---
Call Report to Be Further Streamlined
The FDIC, Federal Reserve and OCC issued a press release today, announcing changes to the Call Report. The changes shave the Call Report by seven percent and result from the agencies' review of the Economic Growth and Paperwork Reduction Act. The actions are being taken under the structure of the Federal Financial Institutions Examination Council (FFIEC).
The State Liaison Committee (SLC), also a member of the FFIEC, worked with the agencies on the changes announced today. The SLC sees these actions as yet another important step towards simplifying compliance responsibilities for community banks in particular, with hopefully more changes to come. 
The FFIEC is comprised of the CFPB, FDIC, Federal Reserve, National Credit Union Administration, OCC and SLC. CSBS is a member of the SLC. 
Here's the full press release: 
"January 3, 2018
"FFIEC Finalizes June 2017 Proposed Revisions to Streamline the 'Call Report'
"The three federal banking agencies, as members of the Federal Financial Institutions Examination Council (FFIEC), have finalized a proposal issued in June 2017 to reduce the reporting burden associated with the preparation and filing of the "Call Report."
"For small institutions, the finalized changes will remove, raise the reporting threshold for, or reduce the reporting frequency of approximately seven percent of the data items on the Call Report. Other burden-reducing changes are included for larger institutions. These changes from the Federal Reserve Board, the Federal Deposit Insurance Corporation, and the Office of the Comptroller of the Currency will be effective as of June 30, 2018.
"Additionally, several Call Report schedules will be revised in response to changes in the accounting for equity securities. The effective date of the changes involving the reporting of equity investments is March 31, 2018.
"After considering the comments received on the June 2017 proposal, the FFIEC and the agencies are not proceeding with a proposed revision to the instructions for determining past due status.
"All institutions, regardless of size, submit a quarterly Call Report that includes data used by regulators to monitor the condition, performance, and risk profile of individual institutions and the industry as a whole."
---
Federal Agencies Slow Down HMDA Reporting Requirement
In late December, the CFPB and FDIC released identical public statements regarding the implementation of the CFPB's 2015 rule concerning the Home Mortgage Disclosure Act rule. The agencies explained that due to the significant systems and operational challenges needed to adjust to the revised Regulation C, the Bureau does not intend to require re-submission of data collected in 2018 and reported in 2019 unless there are material errors. The Bureau also does not plan on assessing penalties with respect to errors in data reported in 2019.
For the past several years, CSBS and the State Liaison Committee of the FFIEC have worked to ensure that changes to HMDA are implemented in a way that does not impose unneeded responsibilities for small reporters. The states have pushed hard for an inter-agency approach to supervision for HMDA, and the CFPB-FDIC statement is reflective of this approach.
Here is the agencies' statement:
"Statement with respect to HMDA implementation
"Recognizing the impending January 1, 2018 effective date of the Bureau's amendments to Regulation C and the significant systems and operational challenges needed to adjust to the revised regulation, for HMDA data collected in 2018 and reported in 2019 the Bureau does not intend to require data re-submission unless data errors are material.
"Furthermore, the Bureau does not intend to assess penalties with respect to errors in data collected in 2018 and reported in 2019. Collection and submission of the 2018 HMDA data will provide financial institutions an opportunity to identify any gaps in their implementation of amended Regulation C and make improvements in their HMDA compliance management systems for future years. Any examinations of 2018 HMDA data will be diagnostic to help institutions identify compliance weaknesses and will credit good faith compliance efforts.
"The Bureau intends to engage in a rule-making to reconsider various aspects of the 2015 HMDA Rule such as the institutional and transactional coverage tests and the rule's discretionary data points. For data collected in 2017, financial institutions will submit their reports in 2018 in accordance with the current Regulation C using the Bureau's HMDA Platform."
---
Death to My Small Town
The Wall Street Journal recently published a lengthy article examining lending in Rural America (subscription required), focusing on several areas in North Carolina. It's quite an eye-opener for those not familiar with what is happening outside our bigger cities.
So, what is happening?
"The financial fabric of rural America is fraying. Even as lending revives around cities, it is drying up in small communities. In-person banking, crucial to many small businesses, is disappearing as banks consolidate and close rural branches. Bigger banks have been swallowing community banks and gravitating toward the business of making larger loans."
And this:
"Distant banks with few ties to communities – which often rely heavily on algorithms to gauge creditworthiness – are also less likely to have personal relationships that have helped local bankers judge which borrowers were a good bet."
And this:
"The phenomenon, almost automatically, is getting worse. Bankers say they don't see enough business in small towns. Small towns say bank closings make it harder to do business."
The problem is best seen in small business lending, a sector that relies on a relationship lending model where bankers know local business people and understand their lending needs. Indeed, in recent annual surveys conducted by CSBS and the Federal Reserve, small businesses rely on community banks to make roughly half of their loans across the United States. But the Journal estimates that 625 rural communities do not have a community bank, 35 have none, and 115 are served by just one branch.
Here's the key finding:
"The value of small loans to business in rural U.S. communities peaked in 2004 and is less than half what it was then in the same communities, when adjusted for inflation, according to a Wall Street Journal analysis of Community Reinvestment Act data. In big cities, small loans to business fell only a quarter during the same period, mainly due to large declines in lending activity during the financial crisis. Adjusted for inflation, rural lending is below 1996 levels."
Where do state regulators fit into this equation?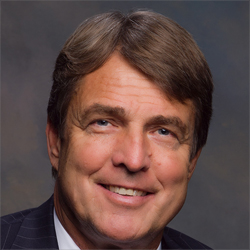 "'To say that I'm concerned is an understatement,' says Ray Grace, North Carolina's commissioner of banks. The number of community banks is shrinking, and larger banks are taking deposits gathered in rural areas and deploying them in urban communities, he says. 'It sucks the capital out of rural communities.'"
Grace and other state regulators work to ensure broad access to credit and banking services. And several sources are desirable for the same person, business or town, so customers can benefit from competition. But, as this article explains, at least one source should be a community bank. That's why state regulators use CSBS to work with their federal counter-parts. The purpose: make sure that the cost of complying with regulation is not the reason driving a community bank out of town.
This has been, and will continue to be, a central purpose of CSBS.
---
Cryptocurrency Investing: Proceed with Caution
Smart advice from Gavin Gee and the Idaho Department of Finance, which today issued the press released below:
With cryptocurrencies continuing to attract headlines, the Idaho Department of Finance today reminded Idahoans to be cautious about investments involving cryptocurrencies.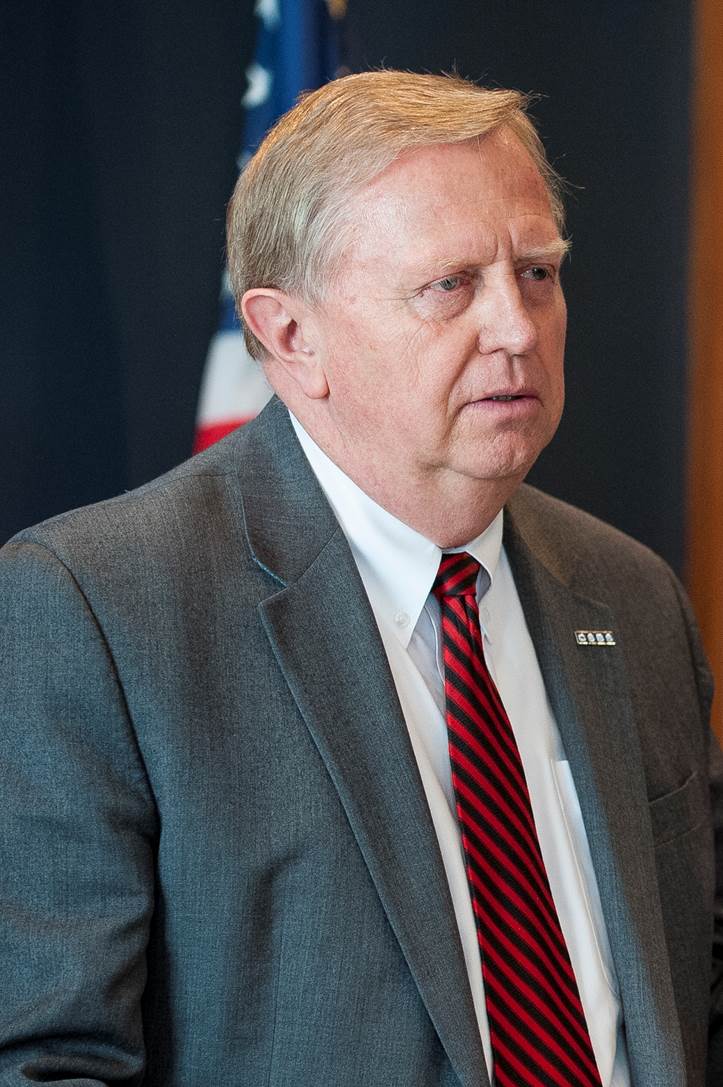 "Investors should go beyond the headlines and hype to understand the risks associated with investments in cryptocurrencies, as well as cryptocurrency futures contracts and other financial products where these virtual currencies are linked in some way to the underlying investment," said Gavin Gee, director of the Department of Finance. 
Cryptocurrencies are a medium of exchange that are created and stored electronically in blockchains, which are distributed public databases that keep a permanent record of digital transactions. Current common cryptocurrencies include Bitcoin, Ethereum and Litecoin. Unlike traditional currency, these alternatives have no physical form and typically are not backed by tangible assets. They are not insured or controlled by a central bank or other governmental authority, cannot always be exchanged for other commodities, and are subject to little or no regulation. 
A survey of state and provincial securities regulators by the North American Securities Administrators Association (NASAA), of which the Idaho Department of Finance is a member, reports that 94 percent believe there is a "high risk of fraud" involving cryptocurrencies. Regulators also were unanimous in their view that more regulation is needed for cryptocurrency to provide greater investor protection.
"The recent wild price fluctuations and speculation in cryptocurrency-related investments can easily tempt unsuspecting investors to rush into an investment they may not fully understand," Gee said. "Cryptocurrencies and investments tied to them are high-risk products with an unproven track record and high price volatility. Combined with a high risk of fraud, investing in cryptocurrencies is not for the faint of heart." 
Last month, NASAA identified Initial Coin Offerings (ICOs) and cryptocurrency-related investment products as emerging investor threats for 2018. Unlike an Initial Public Offering (IPO) when a company sells stocks in order to raise capital, an ICO sells "tokens" in order to fund a project, usually related to the blockchain. The token likely has no value at the time of purchase. Some tokens constitute, or may be exchangeable for, a new cryptocurrency to be launched by the project, while others entitle investors to a discount, or early rights to a product or service proposed to be offered by the project. 
NASAA offers a short animated video to help investors understand the risks associated with ICOs and cryptocurrencies. NASAA and its members first alerted investors of the risks associated with cryptocurrencies in 2014. 
Common Cryptocurrency Concerns 
Some common concerns investors should consider before investing in any offering containing cryptocurrency include: 
· Cryptocurrency is subject to minimal regulatory oversight, susceptible to cybersecurity breaches or hacks, and there may be no recourse should the cryptocurrency disappear. 
· Cryptocurrency accounts are not insured by the Federal Deposit Insurance Corporation (FDIC), which insures bank deposits up to $250,000, or any other federal or private deposit insurer. 
· The high volatility of cryptocurrency investments makes them unsuitable in sizable amounts for many investors, especially those investing for long-term goals or retirement. 
· Investors in cryptocurrency are highly reliant upon unregulated companies, including some that may lack appropriate internal controls and may be more susceptible to fraud and theft than regulated financial institutions. 
· Investors will have to rely upon the strength of their own computer security systems, as well as security systems provided by third parties, to protect purchased cryptocurrencies from theft. 
· In Idaho, cryptocurrency "exchangers" are regulated as money transmitters, but such regulation only relates to the sending and receiving of normal currencies to and from the exchanger and is no guarantee that the exchanger isn't subject to many of the same risks as non-licensed entities. 
Common Red Flags of Fraud 
The Department of Finance also reminds investors to keep watch for these common red flags of investment fraud: 
· "Guaranteed" high investment returns. There is no such thing as guaranteed investment returns, and there is no guarantee that any cryptocurrency will increase in value. Be wary of anyone who promises a high rate of return with little or no risk. 
· Unsolicited offers. An unsolicited sales pitch may be part of a fraudulent investment scheme. Cryptocurrency investment opportunities are promoted aggressively through social media. Be very wary of an unsolicited communication – meaning you did not ask for it and do not know the sender – about an investment opportunity. 
· Sounds too good to be true. If the project sounds too good to be true, it probably is. Watch out for exaggerated claims about the project's future success. 
· Pressure to buy immediately. Take time to research an investment opportunity before handing over your money. Watch out for pressure to act fast or "get in on the ground floor" of a new tech trend. 
· Unlicensed sellers. Many fraudulent investment schemes involve unlicensed individuals or unregistered firms. The Department of Finance can help investors determine if those pitching any investment scheme are registered or need to be registered with the Department of Finance. 
---
Closing Quote
"Small banks succeed because they are in their communities dealing with the tough credit issues that nobody else wants to solve. Amazon and Google aren't going to do that."
Howard Headlee, the head of the Utah Bankers Association
In an article in the American Banker today.