The Examiner
Oct 5, 2018

"Basically everything. Nobody wants a central banker who sleeps well."
 
- Federal Reserve Chairman Jerome Powell,
on what keeps him up at night
---
In This Issue...
---
Federal Reserve, CSBS Release Findings from 2018 Survey of Community Banks
The Federal Reserve System and CSBS released findings from a national survey of community bankers as part of the sixth annual Federal Reserve-CSBS-FDIC research conference on community banking.
The survey report provides a comprehensive view of trends in the community banking industry from the perspectives of bankers nationwide.
"Creating more awareness and understanding about community banking is a primary focus of this research report and the related conference," wrote CSBS Chairman Charlotte N. Corley in the report's foreword. 
Inferred compliance costs for the overall community banking industry, which had been increasing in previous years, declined to an estimated $4.7 billion. Despite the decline, surveyed bankers cited the cost of regulations as a key factor in considering whether to accept acquisition offers.Following are some key findings from this year's survey responses:
Management succession was considered at least a moderately important factor by two-thirds of bankers who were weighing acquisition offers.
A majority of bankers said they were collecting and analyzing data in preparation for implementation of the Current Expected Credit Loss (CECL) model.
The vast majority of bankers said that, in response to competitive pressure for small business loans, they rarely or never eased terms by extending maturity, reducing collateral requirements, requiring fewer covenants or allowing more borrower leverage.
Complementing the national survey findings were "Five Questions for Five Bankers," summaries of qualitative interviews conducted by state bank supervisors in 28 states over the same three-month period.  Questions addressed trends in industry consolidation, supervision and regulation, differentiation among banks making small business loans, the threat of technological "disruption," and managing cyber-risk.
Survey responses were obtained from 521 community banks in 37 states from April through July 2018. In addition to regulatory issues, this year's survey addressed trends in small business and other lending, banking services, mergers and acquisitions, management succession, and financial technology.
---
CSBS's Corley: Compliance Costs Are Coming Down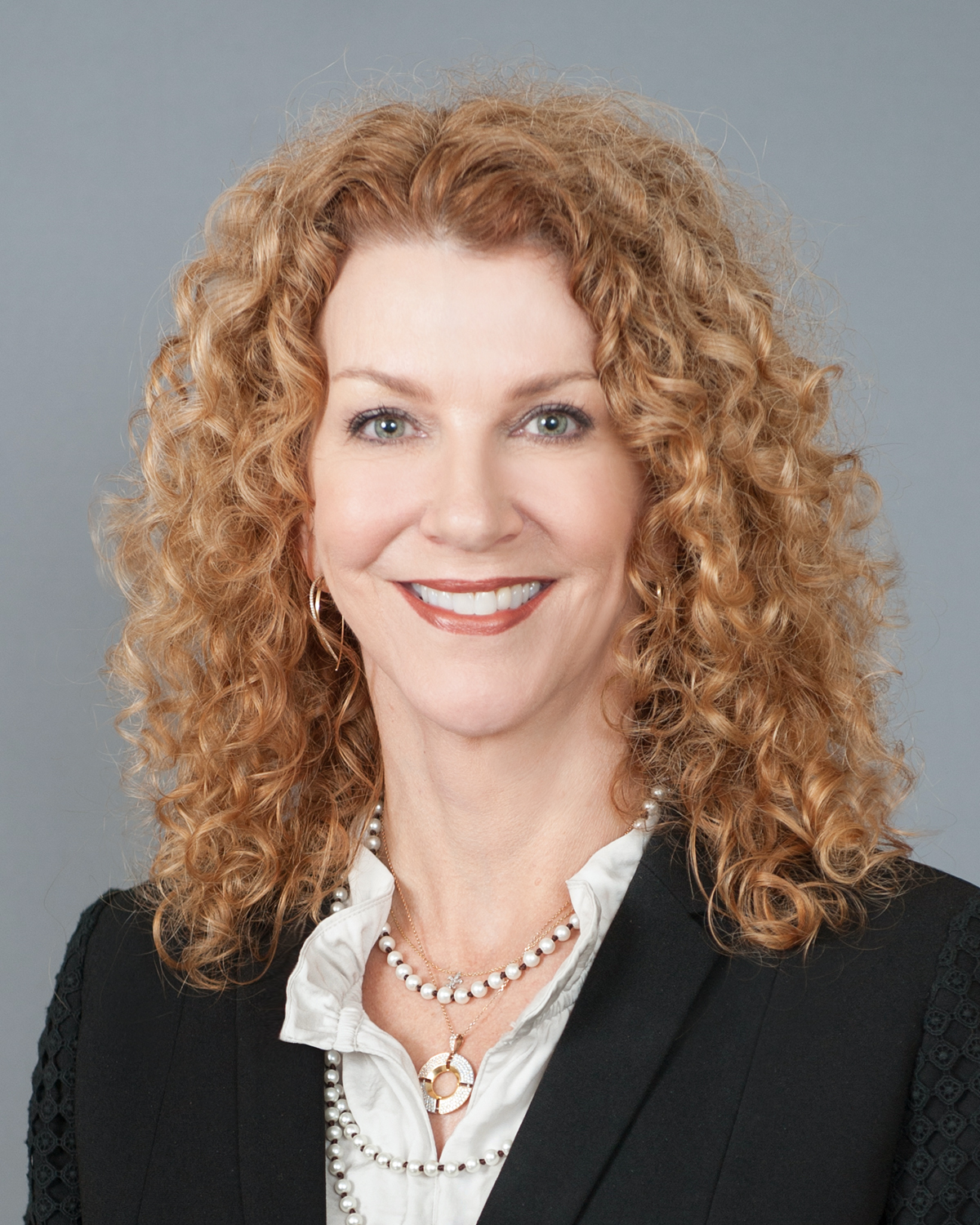 The following are remarks made by CSBS Chairman and Mississippi Commissioner Charlotte Corley at the Federal Reserve-CSBS-FDIC research conference on community banking.
Thank you, Julie [Stackhouse, executive vice president, St. Louis Federal Reserve Bank], and welcome everyone. Let me extend my warm thanks to Julie and her wonderful staff here at the St. Louis Federal Reserve Bank. The organization, creativity and commitment they demonstrate is truly a thing to behold. Thanks also to [St. Louis Federal Reserve Bank President] Jim Bullard for being such a supportive partner. We are privileged that you have invited us into your home.
Today, I am pleased to represent the state regulatory system…the system that charters roughly 80 percent of all banks, including most community banks. The system whose banks support almost half of small business lending and three-quarters of agriculture. The state system. It is the charter of choice.
Given our role, we are pleased to once again co-sponsor this conference. This is the sixth year we have worked with the Federal Reserve. Together, we have attracted amazing speakers. Federal Reserve chairs, governors and bank presidents. State regulators. Academics and researchers. Community bankers. And, my favorite, college students who have won the CSBS Case Study Competition. In years past, they have put on our most engaging presentation.
Now, one question might be going through your mind. Why do all these people come to St. Louis? What is it that compels so many to gather here at the Gateway to the West? 
The answer is…we share a common set of beliefs…and we are passionate about them.
Because of community banks, our cities and towns have better access to credit and banking services
Because of community banks, our financial system is more diverse, can spread risk more broadly, and better absorb economic downturn
Because of community banks, our political system is better connected to the concerns of local citizens
In other words, the fabric that binds our nation together is stronger because of community banks…and it is in all our interests to nurture a bright future for this system
That is why this research conference exists. Here, we bring together a diverse group of participants to hear evidential research regarding the economic condition of community banking. We complement the research with the most comprehensive survey of community banks in the United States. So, we have a lot in store for you over the next couple days.
From our annual survey of community banks, let me share one key finding: compliance costs are coming down. After years of going up, this year's survey found that compliance costs for community banks have declined by more than 13 percent. 
There are probably multiple reasons for this decline. Let me offer you one: this very conference has raised awareness among regulators and policymakers. Over the years, we have heard from congressional staff who rely on our annual surveys to help shape policy. Regulators at this conference have said that regulation should better reflect the business model of community banks. As a result, "tailored regulation" is on the way in, and one-size-fits-all is on the way out.
The research resulting from this conference coupled with the national survey are invaluable tools to be used in formulating policy. So, I believe this conference is making a difference. But we want to do more.
To this end, we have added a new member to our team. Now with the FDIC joining the Federal Reserve and CSBS as co-sponsors, this conference and its research will become only more visible and impactful. 
Much as we are deepening our bench with the FDIC, we are also deepening our use of data from the national survey. Tomorrow, we will have an exciting announcement about how we plan to use survey data to quantify the sentiment of community bankers and the future of banking.
Lastly, we can make a difference by providing better guidance on how to best tailor regulations going forward. We can approach rules and regulations one by one, but that will take time. We can rely on individual regulators to apply defining criteria, but political appointees change. Or we can devise a common definition for community banks, establish it in federal law, and apply it to all future regulation. To policymakers, I have a simple message: let's just get it done.
In the end, we all are striving for the same things: to understand the community bank model through research and data…highlight ideas and case studies on how these banks can remain competitive…and champion a regulatory regime that is appropriate for the risks they present. 
That is what this research conference is about. And that is the conference we are pleased to kick off this morning.
---
CSBS to Create Index of Community Bank Sentiment
CSBS announced that it is creating an ongoing sentiment index of community bankers based on its annual survey. 
In a paper authored by noted Temple University economists William Dunkelberg and Jonathan Scott, CSBS outlined how it will build the new Index of Community Bank Sentiment. The index is intended to bring attention to market conditions and how they impact prospects for growth and participation for community banks in their communities.  
"The Indicator will show how bankers are feeling about the future and provide us with an important barometer of the state of the industry," said CSBS Senior Executive Vice President Michael Stevens. "That is important, as community banks are key instruments of the economy, especially when it comes to small business and agriculture lending."   
The number of community banks has dropped from 14 thousand to fewer than 5 thousand banks in the past 30 years, and large banks today hold 65 percent of the market share. And yet community banks provide nearly one half of all small business lending, 75 percent of lending in rural America, and are the only banking service in 20 percent of the nation's counties. 
Dunkelberg and Scott will work with CSBS to create the Index, building on the national community bank survey, which CSBS and the state bank regulators have conducted for five years. The results are released each year as part of annual Federal Reserve-CSBS-FDIC research conference on community banking.
---
FDIC Chairman McWilliams Announces First Public Policy Initiative
FDIC Chairman Jelena McWilliams announced a new "Trust through Transparency" initiative at the Federal Reserve-CSBS-FDIC research conference on community banking held at the St. Louis Federal Reserve. It is the first policy initiative she has announced since taking the helm of the FDIC in May.  
The initiative is intended to make the FDIC accessible, understandable, responsive and accountable, she said. To kick off the initiative, the FDIC will: 
Publish new FDIC performance metrics on its website with quantifiable measurements of performance, such as turnaround times for examinations and applications, including de novo applications 
Provide metrics on its call center usage and timely response rates 
Make its policies and procedures available, including those related to how the FDIC processes and evaluate applications, including de novo applications 
Post information on how case managers and examiners implement the risk-focused supervision program
Chairman McWilliams also described her nationwide listening tour of banks and their customers as a way to "reverse the long-standing trend of having those affected by our regulations come to Washington to be heard. It is long overdue that we come to them instead." 
Her full remarks are available here.
---
Fed Vice Chairman for Supervision Addresses Urban and Rural Community Bank Trends
Community banks may be wide and varied, but they have an important impact on their communities, according to Federal Reserve Vice Chairman for Supervision Randal Quarles. And early findings of a Federal Reserve report show that they are especially important in rural areas. 
Quarles discussed the diversity of rural and urban community banks in his address Thursday at the annual Federal Reserve-CSBS-FDIC research conference on community banking held at the St. Louis Federal Reserve. 
Quarles noted trends in the past 20 years: 
Community banks have maintained or increased their deposit market, suggesting they can compete quite successfully with larger banks in both urban and rural markets
Post-recession, rural community banks have seen modest loan growth since 2011, while the pace of growth in urban community bank lending has been strong since 2013  
Bank consolidation has led to a drop in the number of headquarters in both urban and rural areas, which could mean they are less connected to their communities
The Fed is expected in early 2019 to release a report on the impact of banks closures in rural communities. Quarles said early findings from the Fed's national listening tour have revealed: 
Customers value a community bank's personal touch  
Some challenges for rural community banks include a poor technology infrastructure   
Community bank closures can create a ripple effect that negatively impacts local businesses 
Community banks are important civic leaders in their areas 
The full address can be found here. 
---
Cleveland Fed President Mester Addresses CRA Effectiveness and Reform
Federal Reserve Bank of Cleveland President and CEO Loretta Mester shared her views about community banking and the Community Reinvestment Act (CRA) at the CSBS-Fed-FDIC research conference on community banking.   
 Speech Highlights:  
Community banks are more trusted than big banks, the stock market, or mutual funds 
Community banks have an advantage over big banks when lending to small businesses where key information is more known locally than in public documents accessible to competitors  
Big banks and online firms are increasing their market share of small business lending at the expense of community banks 
But the CRA needs to be updated to better reflect the variety of financial institutions and delivery systems supporting low- and moderate-income lending 
For example, the current definition of the CRA's assessment area was based on the locations of bank branches and ATMs 
With widespread interstate banking and online financial transactions, the CRA must be updated to ensure distance lending is still supporting community needs 
The remarks in their entirety are available here.
---
State Regulators Release First-Ever Data Report on Money Services Businesses
State financial regulators released the inaugural Money Services Businesses (MSB) Industry Report with transaction data covering 2017 from licensed money transmission, payments, virtual currency and other businesses. The report is based on data collected from NMLS, which is operated by CSBS. 
Key facts: 
The money services businesses industry overall handled $1.24 trillion in 2017. 
The money transmission industry is highly concentrated with the 10 largest companies moving 74 percent of the almost $685 billion total.  
Foreign transfers, or international wires, comprised 22 percent of all money transmission in the United States. The average foreign transaction was $479.  
Virtual currency exchange ($110.8 billion) and virtual currency transmission ($6.2 billion) account for 9.4 percent of the industry.  
John Ducrest, commissioner of the Louisiana Office of Financial Institutions and chair of the CSBS subsidiary that operates NMLS (State Regulatory Registry): "State regulators rely on company and industry data to regulate money services businesses for the benefit of local communities and the safety of customer funds. The MSB Call Report and new Industry Report are providing essential insight for state regulators."
Rick St. Onge, Money Transmitter Regulators Association (MTRA) president and non-depository examinations chief for the Washington State Department of Financial Institutions, announced at the MTRA Annual Conference in Jackson Wyoming, "The MSB Industry Report leverages data collected from NMLS, including state licensing and supervisory data and the MSB Call Report. The MTRA supports Vision 2020 and states' effort to reduce licensing burdens with increased efficiency."  
More information is available here.