The Examiner
Jan 11, 2019

"Let this great wonder of nature remain as it now is. You cannot improve on it. But what you can do is keep it for your children, your children's children, and all who come after you, as the one great sight which every American should see."
- Teddy Roosevelt,
declaring the Grand Canyon a national monument on this day in 1908
---
In This Issue...
---
Understanding How Congress Included State Bank Supervisors in the FDIC Board
By Margaret Liu
CSBS Senior Vice President and Deputy General Counsel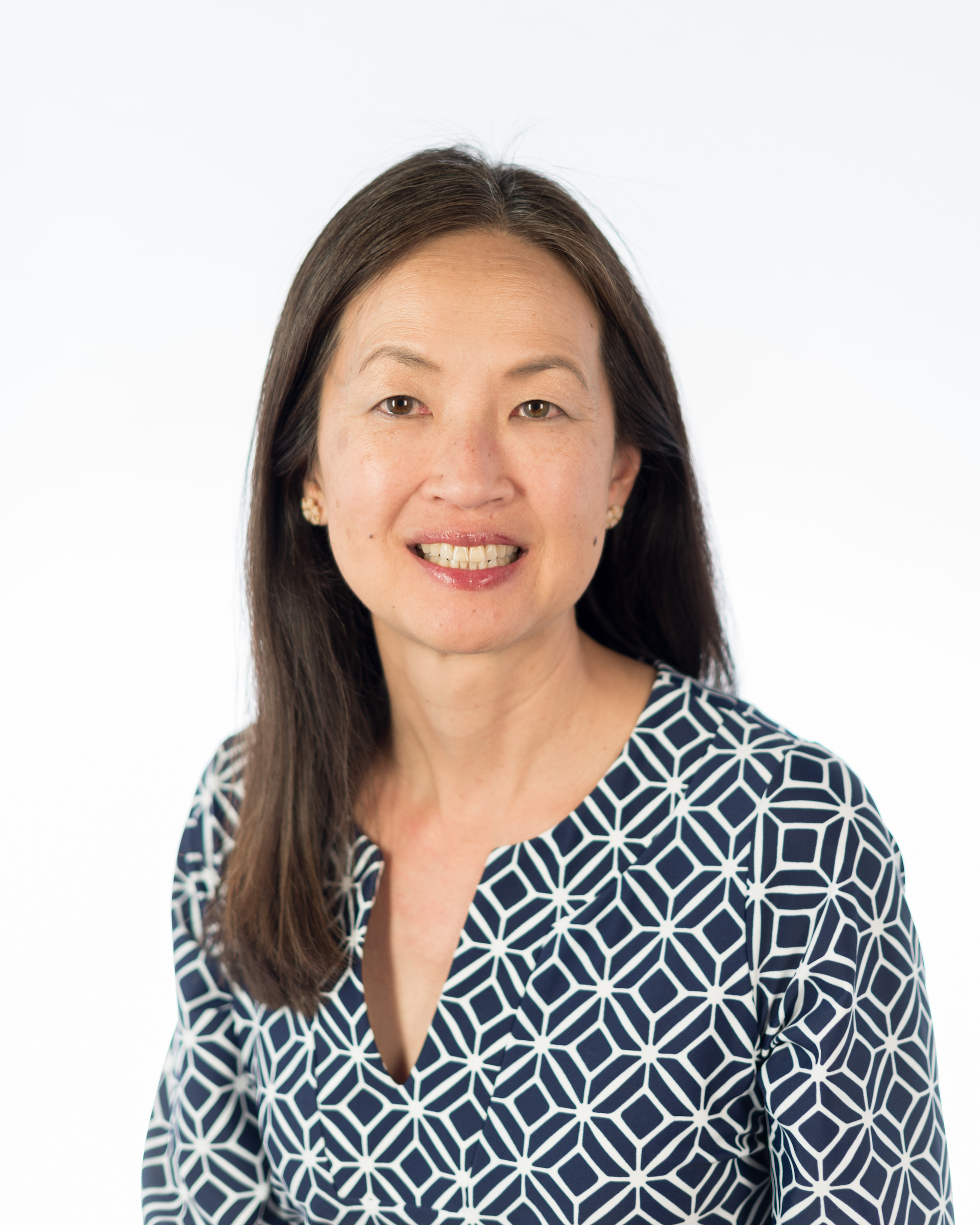 Sometimes legislative history tells a fuller story of a bill's provisions.
In 1996, Congress amended the Federal Deposit Insurance Act (FDI Act) to require that at least one of the FDIC's three independent directors have state bank supervisory experience. I want to make clear why this requirement can only be met with an individual who has served as a state official responsible for supervising state banks. And understanding this is especially important to understand right now, with one and possibly two vacancies on the board.
Section 2 of the FDI Act requires that the FDIC Board be made up of the following:
The Comptroller of the Currency
The director of the Consumer Financial Protection Bureau
Three other directors (including the chairman and vice chairman), one of whom "shall have state bank supervisory experience."
The plain language of the law and its legislative history clearly contemplate that one of the directors (not including the Comptroller or the CFPB director) have experience as a state official responsible for supervising state-chartered banks. 
Here are three points to consider:
Point one: The legislative history of the FDI Act shows Congress's clear intent to include on the FDIC board an individual with state government experience supervising state banks.
The requirement that one of the FDIC board's directors (not including the comptroller or the CFPB director) have state bank supervisory experience was added in the Economic Growth and Regulatory Paperwork Reduction Act of 1995, which was part of the FY 1997 Omnibus Consolidated Appropriations Act (PL 104-208). Originally, Congress sought to add -- as a sixth member of the FDIC Board -- a sitting state bank commissioner to the FDIC Board. However, to address concerns about conflicts with state constitutions and state laws and about the unwieldiness of adding a sixth member to the board, the language was changed to the "state bank supervisory experience" requirement. As the Senate report explains:
Title II of the bill also includes a provision that requires at least one of the two appointed members of the FDIC Board have State bank supervisory experience. This provision originally required that one of the appointed members be a state bank supervisor. This requirement could be problematic in that the laws of many states preclude state office holders from serving in federal office. In addition, the original provision raised succession questions with respect to supervisors who lost or left their state position, and concerns were voiced that the significant responsibilities of state supervisor would limit the state supervisor's ability to focus on their FDIC responsibilities. The Committee wanted to address these concerns while still ensuring that the FDIC Board include a member with state bank regulatory expertise and sensitivity to the issues confronting the dual banking system.
Testimony delivered on this topic confirms the objective of ensuring that the FDIC Board includes the state regulatory perspective. "[T]here is a great deal of expertise among state bank commissioners, and . . . this expertise could be very useful to the FDIC, the federal bank examination process, and the preservation of the deposit insurance funds."  "We support the concept of assuring state banking regulatory experience on the board . . . ."
Point two: Experience working for the FDIC or the Federal Reserve System does not meet the FDI Act's requirement of an independent director with "state bank supervisory experience."
The "expertise and sensitivity to issues confronting the dual banking system" that Congress wanted on the FDIC board only come from serving as a state official responsible for supervising state-chartered banks. An individual who has served either at the FDIC or in the Federal Reserve System does not meet this requirement. While the Federal Reserve District Banks and the FDIC share with state regulators the supervisory responsibility for state-chartered banks, these federal agencies are responsible for carrying out the mandates of federal banking law and federal supervisory policies set by agencies in Washington, D.C. This is an important responsibility, but it differs materially from the perspectives of state banking regulators. State banking regulators derive their authority from state law, and they bring a more local understanding of credit needs and economic development.
Point three: Other provisions of the FDI Act regarding state bank supervision reinforce that the Section 2 requirement of "state bank supervisory experience" clearly refers only to service as a state government official with bank supervisory responsibilities.
Section 3(r) of the FDI Act defines "state bank supervisor" as "any officer, agency, or other entity of any state which has primary regulatory authority over state banks or state savings associations in such state."  This definition makes no mention of federal officials involved in supervising state-chartered banks, reinforcing the fact that the Section 2 requirement refers only to state officials.
To sum up, a plain reading of the statute and the accompanying legislative history makes clear that the requirement that at least one member of the FDIC Board "have state bank supervisory experience" can only be legally met with an individual who has served in state government as an official with supervisory responsibility over state-chartered banks. 
---
Regulators Encourage Institutions to Work with Borrowers Affected by Government Shutdown
This press release was jointly issued by the Federal Reserve, FDIC, Consumer Finance Protection Bureau, National Credit Union Administration, Office of the Comptroller of the Currency, and Conference of State Bank Supervisors: 
Five federal financial institutions regulators and state regulators encourage financial institutions to work with consumers affected by the federal government shutdown.
While the effects of the federal government shutdown on individuals should be temporary, affected borrowers may face a temporary hardship in making payments on debts such as mortgages, student loans, car loans, business loans, or credit cards.  As they have in prior shutdowns, the agencies encourage financial institutions to consider prudent efforts to modify terms on existing loans or extend new credit to help affected borrowers.  
Prudent workout arrangements that are consistent with safe-and-sound lending practices are generally in the long-term best interest of the financial institution, the borrower, and the economy.  Such efforts should not be subject to examiner criticism.
Consumers affected by the government shutdown are encouraged to contact their lenders immediately should they encounter financial strain. 
---
Financial Regulations Are a "Regressive Tax" on Small Banks
Compliance costs may have dropped in 2017, but community banks still suffer from an inherent competitive disadvantage, according to recent analysis of the CSBS 2018 Community Bank Survey.
Overall annual compliance costs at community banks declined by 13 percent to $4.6 billion from 2016 to 2017, the national survey shows. But that is still a challenge for many small banks because they do not have the same infrastructure as larger banks to efficiently absorb these costs, according to a research paper by Temple University Professors William C. Dunkelberg and Jonathon A. Scott. The paper is one of a series that takes an in-depth look at the results of the CSBS annual survey, which this year included 521 community banks from 37 states.
Dunkelberg and Scott explain: "Few small banks have their own legal or compliance departments. Compliance often requires incurring additional fixed costs larger than needed -- hiring an additional accountant or computer programmer, for example -- which impairs the bottom line to a larger degree than at larger banks. More importantly, this burden creates a competitive advantage for larger banks that can more easily absorb (utilize) these fixed costs."
The findings show 38 percent of small banks (under $100 million) reported that compliance costs were more than 20 percent of their total expenses, whereas only 13 percent of large banks (more than $800 million) reported a similar burden. Small banks reported most of their compliance costs were spent on salary and data processing, the paper found.
"Compliance uses up valuable and scarce capital and hours of expensive human capital," the report concluded.
To read the paper, click here. 
In addition to regulatory compliance, the annual survey asked questions about trends in small business and other lending, banking services, mergers and acquisitions and management succession. 
The survey is released each year at the Community Banking in the 21st Century research and policy conference. To read the full survey, click here.

Back to Top
---
Relationship Lending Gives Community Banks Competitive Advantage
Community banks have a competitive advantage in small business lending due to their relationships and personal attention, finds a recent research paper by two noted economists.
All banks use relationships in addition to hard data such as financial statements when lending to small businesses. But large banks focus on professional referrals and are more likely to use business credit scores.
Small banks, by comparison, focus on community involvement and personal attention. That allows them to grant exceptions in underwriting policies based on existing loan and depositor relationships. Further, they have a speed advantage in approving small business loans, finds the paper, authored by Temple University professors William C. Dunkelberg and Jonathon A. Scott.
The paper examined the CSBS 2018 Community Banking Survey and compared its findings to recent studies by the FDIC and National Federal of Independent Business. It is one of a series of papers that take an in-depth look at the results of the CSBS annual survey, which this year included 521 community banks from 37 states.
Small banks do have a disadvantage when it comes to ancillary products and services. While community banks tend to offer deposit services, larger banks are more likely to offer advice on strategy, product development, operations and management succession due to their scale. That may even out over time as community banks expand their technology-based services.
Competition on small business loans relies on geography, however. Rural community banks view other banks of the same size as competition, while in urban areas, community banks are also competing with banks between $1 and $10 billion in assets. And those banks are growing concerned about the competitive threat of fintech firms, the paper finds.
To read the paper, click here.
To read the 2018 CSBS Community Banking survey, click here.
---
In the Media – New Leaders in Congress and Agencies 
Rep. Maxine Waters (D-Cal) to chair House Financial Services: Chairwoman Waters has a long list of priorities. According to Bloomberg reports, she's seeking Republican support for flood insurance reform, the export-import bank, and "what she called 'working with the Senate' on deciding what to do about government-backed mortgage buyers Fannie Mae and Freddie Mac". She was also quoted in The Hill regarding CFPB oversight, saying, "I'm going to focus on that and we're going to try and undo the damage that Mulvaney has done."
In addition to administration oversight, Chairwoman Waters could also intensify oversight of embattled firms like Wells Fargo and Equifax, as reported in the American Banker.
Sen. Mike Crapo (R-Idaho) retains Senate Banking gavel: Receiving slightly less attention is Senator Crapo's return as chair of Senate Banking. The American Banker predicts Crapo will resume focus on how S. 2155, a bipartisan regulatory relief package, is being implemented after becoming law last year. 
Kathy Kraninger to lead the CFPB: Director Kraninger's first official act was to revert back to CFPB's original name and acronym, as reported in Politico and elsewhere. Going forward, she's been quoted by Reuters on a potential review of Equal Credit Opportunity Act enforcement and data security and data privacy, saying "what the bureau collects, how it's used, how long it's stored, what information is appropriate to be shared among regulators" will be a big focal point. 
 
U.S. Comptroller Joseph Otting serving as acting FHFA director: In an interview with Politico Pro, Otting echoed other administration officials about the future of Fannie Mae and Freddie Mac, saying "ending conservatorship is a priority," as well as maintaining the 30-year mortgage. Otting will lead FHFA until Mark Calabria, Vice President Pence's chief economist, is confirmed to the position, which the American Banker reports is likely later in 2019.