The Examiner
Jan 25, 2019

"Is it possible to know the truth without challenging it first?"
- National Geographic Society
Founded January 27, 1888
---
In This Issue...
---
What the 116th Congress Can Hold for State Regulators
By John Ryan, CSBS President and CEO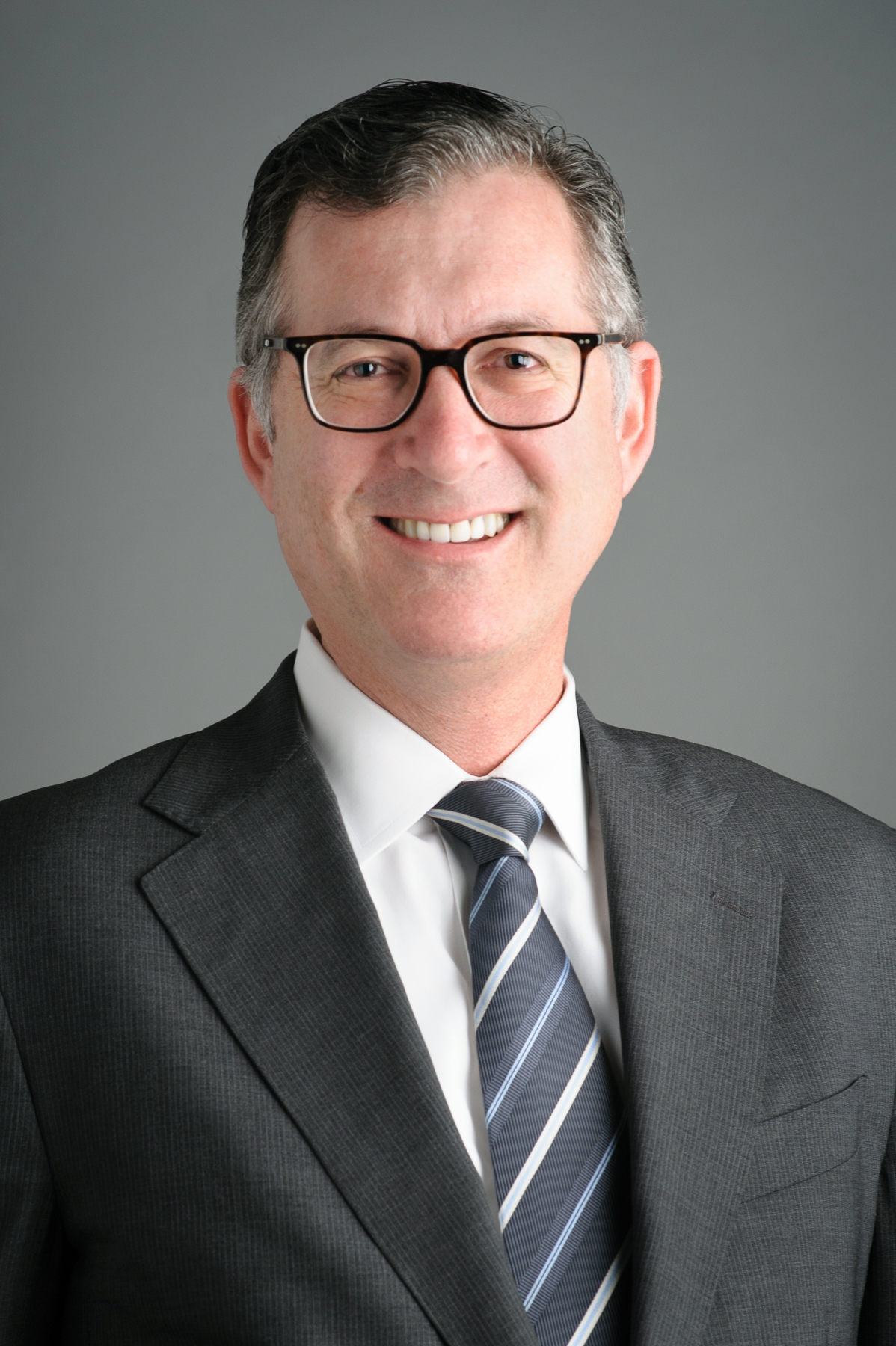 January is not just a good month to set resolutions. The start of the year is the perfect time to reassess priorities. That is particularly true at CSBS as we consider our legislative priorities as the new 116th Congress gets to work. 
Last year, Congress approved the most comprehensive banking bill since the Dodd-Frank Act. It included many provisions we supported, such as a new category of qualified mortgages for small banks, changes to reciprocal deposits, and including state regulators in the development and implementation of the new community bank leverage ratio.
We are actively engaged in how those provisions will be written into regulations. But that does not mean our attention has turned from Capitol Hill. 
State regulators will work with the new Congress as it pursues financial services issues. House control is now with the Democrats. Rep. Maxine Waters, D-Calif., leads the House Financial Services Committee and is expected to focus on consumer protections and housing. Sen. Mike Crapo, R-Idaho, remains chairman of the Senate Committee on Banking, Housing and Urban Affairs and is expected to focus on data security and privacy issues. And, for both committees, fintech will not be far from the front burner.
Meanwhile, CSBS will focus on ways to strengthen our regulatory system of state-chartered banking and supervision. 
First and foremost, there are seats on the FDIC board to fill, and the Senate and Administration should recommend someone who has worked as a state banking regulator. Doing so would fulfill a federal law that has been in place since 1996 and would greatly benefit the financial supervisory system. 
Second, CSBS will seek changes to the Bank Service Company Act to better support state regulators' ability to oversee their regulated banks and the third-party service providers (TSPs) who partner with those banks.  Current law authorizes federal regulators to examine TSPs but is silent about the authority and role of state regulators. Last year, the House Financial Services Committee unanimously approved a bill developed by CSBS that would amend the BSCA to permit federal and state banking agencies to coordinate examinations of TSPs and share results. We look forward continuing the momentum.
CSBS and state regulators also look forward to working with Congress on fintech and data security.  Our goals in these areas are: to educate Congress about state regulation as a facilitator of innovation, to seek legislative opportunities that support a better networked state-federal approach to fintech, and to oppose legislative efforts to preempt state regulators' responsibilities as consumer protection and safety and soundness regulators.  
On a day-to-day basis, CSBS and state regulators connect with members of Congress in both parties and both chambers. As in years before, in 2019 we will collaborate on legislative solutions that can strengthen our system of state financial regulation to more effectively oversee state-chartered banks and state-licensed nonbanks. 
---
State Focus: Ohio
By Kevin Allard, Superintendent, Ohio Division of Financial Institutions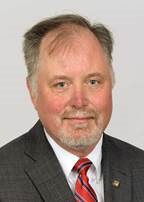 My role as Superintendent of the Ohio Division of Financial Institutions means I am not only responsible for the chartering, licensing and regulating financial institutions within the state but also for supporting our institutions, so they can provide the community with their banking needs as efficiently as possible.                                                                         
To that end, our department has sought opportunities to streamline some processes and reduce the regulatory burden on our financial institutions. Throughout 2015 and 2016, we provided consultation on a comprehensive modernization process spearheaded by the Ohio Bankers League. The last material rewrite of Ohio's banking statutes occurred in 1997. This gap meant modernization was sorely needed, and doing so would be a heavy lift.         
The process culminated in 2017 with our legislature passing the overhaul of the state's statutory banking code. One of the more notable updates included the creation of a "universal" bank charter in the state by consolidating the three existing charter types into one universal charter. On Jan. 1, 2018, this new universal "state bank" charter became effective, encompassing Ohio-chartered banks, savings and loan associations (S&Ls) and savings banks.
The universal charter occurred automatically for most institutions, with one exception. It was determined that a significant number of Ohio thrifts with savings and loan holding companies would likely need to go back to the Federal Reserve to convert to a bank holding company due to their change in charter status under Ohio law. After discussion with the Fed, we determined including an opt-out provision in state law that would permit them to keep their status as a state S&L would solve this issue. The Fed agreed that these institutions could elect to remain a S&L under state law and not need to convert their holding company.
Seventeen institutions decided to opt out; nine of them had S&L holding companies. Institutions that elected to remain S&Ls would need to continue to comply with the qualified thrift lender test under state and federal law, including certain restrictions on the composition of their balance sheet.
Notable benefits for institutions under this update:
Streamlined charters – The code eliminates unnecessary distinctions in charter types.
Added permissible activities – Savings associations that elect to convert to a universal charter avoided prior restrictions on commercial lending.
Modernized Corporate Governance – The code is better aligned to corporate law which removes redundancy and enables banking institutions to benefit from the flexibility of modern corporate governance rules.
Streamlined existing parity authority – When national banks are authorized to engage in a power not available under state law, state-chartered institutions only need to provide a written notice to the Ohio Division of Financial Institutions to engage in that same activity.
Ability to apply for a shelf charter – Organizing groups may now receive approval from the Ohio Division of Financial Institutions for certain corporate transactions like a de novo or change of control if they have the proper capital and other qualifying factors, even if they don't plan to open a new bank or operate right away. This might be useful to a group seeking to purchase a bank through an asset transaction.
I am proud of my department's work to modernize and simplify the Ohio code. We will continue to improve our financial system in Ohio to foster economic prosperity for all.
The Ohio state banking laws and rules can be found here.
---
In Case You Missed It: CSBS Announces Winners of Graduate Banking Scholarships
The CSBS Education Foundation is awarding graduate school of banking scholarships to three outstanding state regulators who have demonstrated excellence in their careers.
Marcus Alleman of the Louisiana Office of Financial Institutions and Bernadette Manning and Joshua Parker of the North Carolina Office of Commissioner of Banks were selected as this year's recipients. Scholarship winners will receive up to $9,000 annually for attendance at a graduate school of banking of their choice. 
A runner-up scholarship is also awarded by the Graduate School of Banking in Colorado for $1,390 per year of attendance to their school, up to $4,170 for three years. This scholarship is awarded to Bryan Farnsworth of the Utah Department of Financial Institutions. 
About the Competition 
In 1972, the Board of Directors of CSBS authorized a program to reward outstanding and deserving examiners who demonstrate excellence in their work by supporting their attendance at the graduate banking or graduate trust school of their choice.
The program is designed to:
Encourage and assist qualified bank and trust examiners to prepare themselves for expanded duties and responsibilities in their banking departments
Broaden the examiner's understanding of banking or trust operations
Encourage excellence in bank and trust examination
Provide the opportunity for State Bank Supervisors to recognize their outstanding examiners
Raise the level of proficiency of state banking departments
CSBS will announce when the 2020 scholarships are open for applications later this year.
---
In the Media
Shutdown impacts growing: Financial and market impacts of the partial government shutdown are expanding beyond the federal employees and contractors without paychecks for 34 days. The American Banker created a list of many ways the shutdown is hitting financial services from IRS income verification to agriculture and ag lending. The Banker also reports that pressure is growing to open the Small Business Administration to address a growing backlog of loan applications. Update: President Donald Trump announced today that a deal has been reached to end the shutdown and reopen the government temporarily. The announcement came as the partial government shutdown stretched to 35 days, the longest in U.S. history.
 
Vacancies making news: Reporters have been highlighting the open slots for Democratic nominees at the SEC, FDIC, Federal Reserve and NCUA, including this Politico article. Politico also revealed that Senate Minority Leader Chuck Schumer received an open letter from 20 progressive political groups urging him to speed the installation of Democratic nominees in top regulatory posts. CSBS has several blog posts about the requirement that at least one independent FDIC board member must have state bank supervision experience and staff continue to press this point with the media, Congress, and others. 
  
Federal housing finance overhaul: Politico reports that acting director of the Federal Housing Finance Agency Joseph Otting told employees that the White House will announce a plan by February to end Fannie Mae and Freddie Mac conservatorship.