The Examiner
Jan 18, 2019

The ultimate measure of a man is not where he stands in moments of comfort and convenience, but where he stands at times of challenge and controversy.
- Martin Luther King, Jr.
---
In This Issue...
---
Law Requires an FDIC Director with State Bank Supervisory Experience
By CSBS President and CEO John Ryan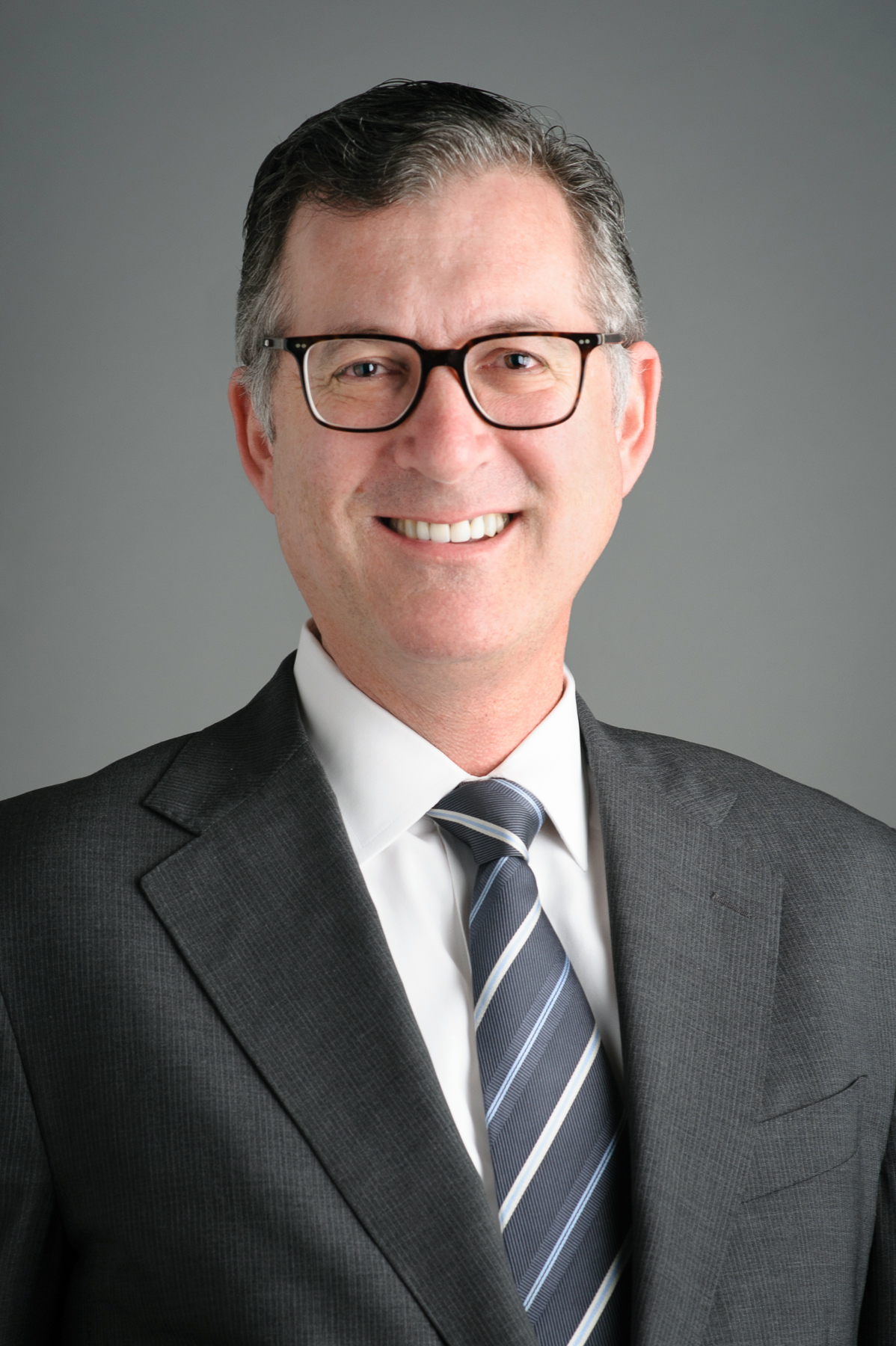 There are reports circulating that there are two candidates for the FDIC board – and neither of them have state bank supervisory experience. If true, I am disappointed.  
I strongly believe that federal law needs to be followed. For that to happen, the FDIC board must have at least one member who "shall have state bank supervisory experience." 
Here is a brief history:  In 1996, Congress amended the Federal Deposit Insurance Act to require that at least one of the FDIC's three independent directors have state bank supervisory experience, which, under the letter and spirit of the law, clearly means someone who has served in state government as a supervisor of state-chartered banks. Given that the Comptroller of the Currency's seat on the Board represents the national banking system, Congress wanted to ensure a state bank commissioner would also serve on the FDIC Board to provide the state banking system's perspective, allowing for representation from both sides of the dual banking system. 
However, no one has met the state bank regulatory expertise requirement on the FDIC board since former Massachusetts State Bank Commissioner Thomas Curry finished his term in 2012. Although Curry still served on the FDIC board in his role at the OCC, he no longer met the requirement as it's described under the law. 
That means the requirements of the law have been unmet for six years. 
The two current vacancies on the board are an opportunity for the Administration to nominate and confirm someone with state bank supervisory experience.   
It is important. In addition to being federal law, a director with state bank supervisory experience expands the FDIC board's knowledge base to include a practitioner with direct experience of the approximately 4,400 state-chartered banks that make up 79 percent of the nation's banking system. That is important, as the FDIC coordinates with the states to examine most of these banks.  
State-chartered banks play a vital role in their communities. They provide 68 percent of all agriculture lending and 56 percent of all small-business lending in the nation. State bank supervisors have a unique, outside the Beltway, perspective on these banking services. They are mandated to ensure the safety and soundness of these banks, protect consumers and support economic development of their communities. Someone who has worked in state government as a state bank supervisor brings an understanding of these goals and of local accountability to the FDIC's important work.   
Congress agreed. And I think it is important for the Administration and the Senate to do their due diligence to nominate a person with state regulatory experience.  
---
CSBS Announces Winners of Graduate Banking Scholarships
The CSBS Education Foundation is awarding graduate school of banking scholarships to three outstanding state regulators who have demonstrated excellence in their careers.
Marcus Alleman of the Louisiana Office of Financial Institutions and Bernadette Manning and Joshua Parker of the North Carolina Office of Commissioner of Banks were selected as this year's recipients. Scholarship winners will receive up to $9,000 annually for attendance at a graduate school of banking of their choice. 
A runner-up scholarship is also awarded by the Graduate School of Banking in Colorado for $1,390 per year of attendance to their school, up to $4,170 for three years. This scholarship is awarded to Bryan Farnsworth of the Utah Department of Financial Institutions. 
About the Competition 
In 1972, the Board of Directors of CSBS authorized a program to reward outstanding and deserving examiners who demonstrate excellence in their work by supporting their attendance at the graduate banking or graduate trust school of their choice.
The program is designed to:
Encourage and assist qualified bank and trust examiners to prepare themselves for expanded duties and responsibilities in their banking departments
Broaden the examiner's understanding of banking or trust operations
Encourage excellence in bank and trust examination
Provide the opportunity for State Bank Supervisors to recognize their outstanding examiners
Raise the level of proficiency of state banking departments
CSBS will announce when the 2020 scholarships are open for applications later this year.
---
What Happens to Federal Financial Regulators in a Government Shutdown?
The U.S. Government is now currently experiencing the longest shutdown in its history. 
Based on funding source and how many "essential employees" are needed, each federal financial regulatory agency is impacted differently.
The shutdown will not directly affect the operations of the federal banking agencies because they are not subject to appropriations. The FDIC and OCC are independently funded via bank assessments. The Federal Reserve System is funded through its market activities, and the CFPB is directly funded by the Federal Reserve.
However, the Financial Crimes Enforcement Network (FinCEN), the SEC, the Department of Housing and Urban Development (HUD), the IRS, the Commodity Futures Trading Commission (CFTC), and the Small Business Administration (SBA) are all subject to appropriations and have significant services rollbacks.
The Washington Post maintains some helpful infographics to understand what services and agencies are impacted by a government shutdown:
---
In the Media
Government shutdown, day 28: There's no shortage of coverage of the ways the current government shutdown is impacting citizens, businesses and markets. The Washington Post reported on the disparate impact on buyers seeking different types of home mortgages. Flood insurance, ag lending and the overall economic impact were all covered by the American Banker. CNN has a running feed with continuous news updates. 
U.S. state and federal bank regulators, including CSBS, encouraged lenders to help workers hit by shutdown. The statement was widely covered, including by Bloomberg. 
CFPB: CFPB Director Kraninger asked Congress to clarify the agency's authority to supervise compliance with the Military Lending Act according to Roll Call. This after former acting director Mulvaney determined that Dodd-Frank didn't give the agency statutory authority to enforce the Military Lending Act. 
The Supreme Court declined to hear a lawsuit challenging the constitutionality of the CFPB, reported The Hill. 
House Financial Services Committee takes shape: House Democrats added 16 new members to the House Financial Services Committee and Republicans added five new members, all profiled by the American Banker. The new committee chair, Rep. Maxine Waters, a Democrat from California, set out her agenda, including affordable housing, financial inclusion and strong oversight of Trump administration regulators. Her remarks were covered by the American Banker and can be watched on C-SPAN.
Federal Reserve wary of fintech access: Reuters reported that Federal Reserve officials are wary of giving fintech firms access to the payment system.
Student debt preventing home ownership: The Wall Street Journal and Washington Post covered a report by the Federal Reserve that links rising student debt to a drop in homeownership among young Americans. Homeownership among people ages 24 to 32 fell 9 percentage points from 2005 to 2014. The Fed tied 2 percentage points, or about a fifth, of the decline directly to student debt.