Apr 19, 2019
"Stand your ground. Don't fire unless fired upon, but if they mean to have a war let it begin here."
---
North Dakota Puts More Numbers Behind Appraisal Waiver Request
By Alisha Sears
CSBS Policy & Supervision Analyst
North Dakota provided more data and information last week to the Federal Financial Institutions Examination Council's Appraisal Subcommittee bolstering its request for a federal real estate requirements waiver that would allow local financial institutions to utilize appraisals conducted by independent parties that are not credentialed appraisers.   
The state filed its initial request in August to address the state's appraiser shortage, which it said is negatively impacting rural communities. It is the first state to make use of the temporary waiver request, which has been available since 1989.
North Dakota's Governor Doug Burgum, State Commissioner for the Department of Financial Institutions Lise Kruse, and the North Dakota Bankers Association jointly asked for the waiver, which they said would help rural banks and their communities by improving the timeliness and costs of real estate transactions.
The state specifically asked for a waiver of appraisal licensing requirements for federally related real estate mortgage loans issued by banks or credit unions that are less than $1 million for business and agriculture loans or $500,000 for residential transactions. The current limits are $500,000 and $250,000, respectively.
The Appraisal Subcommittee in turn asked for clarification and additional information. North Dakota's letter this week demonstrated the scarcity of appraisers in the state and the significant delays that causes and established that the request is within the Appraisal Subcommittee statutory authority.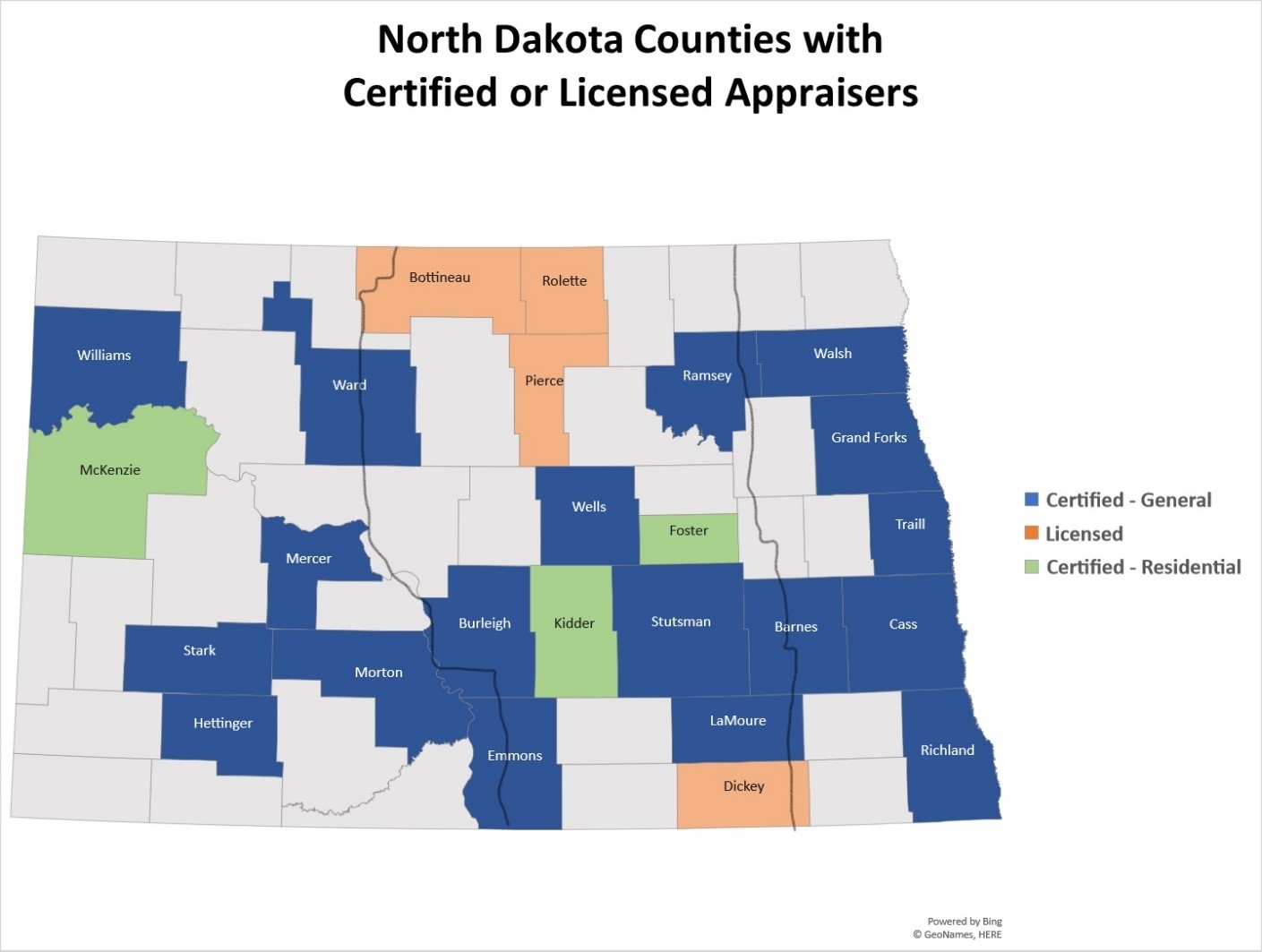 ---
Capital Simplification Proposal Needs Tweaks to Provide Real Regulatory Relief
A proposed new interagency rule intended to provide regulatory relief to community banks has too many obstacles to be effective; however, a few modifications would provide these smaller banks with the capital simplification intended by Congress, CSBS said in a comment letter to the OCC, Federal Reserve and FDIC this week.  
Last spring, Congress directed the federal agencies to develop a community bank leverage ratio (CBLR) in Section 201 of the Economic Growth Regulatory Relief and Consumer Protection Act. The goal is to provide qualifying community banks relief from the complexities and burdens of the current risk-based capital rules while ensuring that they maintain a high quality and quantity of capital consistent with requirements of the current rules. 
However, several provisions in the CBLR proposed by the federal agencies would discourage community banks from opting to use it. Through the public comment process, state regulators are hoping to ensure the proposed CBLR provides the intended regulatory relief – not regulatory burdens. 
In an earlier comment letter sent to the federal agencies in February, CSBS recommended eliminating the proposed new prompt corrective action (PCA) framework for banks that use the new CBLR. CSBS suggested the CBLR should use the current Tier 1 leverage ratio rather than creating a new capital measure, which would allow a community bank that falls below the CBLR to more easily begin reporting capital ratios under the current risk-based capital rules. 
In this week's letter, CSBS recommended additional changes to the CBLR to expand eligibility, lessen complexity and ensure that state regulators are involved, as Congress intended: 
The rule should provide a limited grace period to allow community banks to either come back into compliance with the CBLR or return to complying with the current risk-based capital rules.  
The CBLR should not include qualifying criteria for concentrations in mortgage servicing assets or deferred tax assets. These criteria are not necessary if the CBLR is a Tier 1 leverage ratio.  
The definition of "off-balance sheet exposures" in the qualifying criteria is overly broad and adds complexities rather than reduce burdens. 
The proposed rule should include language requiring federal agencies to notify state bank regulators when a community banks has opted out of the CBLR framework between reporting periods to fully meet the law's requirements.  
The proposed rule should provide for state bank supervisors to be at least consulted by the FDIC or Federal Reserve in their discretionary decisions relating to community banks qualifying for the CBLR. 

Last week, Federal Reserve Governor Michelle Bowman pledged to re-engage with state regulators on the matter.  
---
Community Bank Survey Video - Sentiment Index
Every year, CSBS conducts a nationwide survey of community banks. In 2018, CSBS worked with economists from Temple University to begin producing the first ever Community Bank Sentiment Index.
The first official Sentiment Index will be available at the 2019 conference, but some preliminary findings from 2018's data are available below.
Featured Posts
Feb 13, 2020
Recent Posts