May 3, 2019
"I am Iron Man."
---
CSBS Comments on New York Court Ruling
On Thursday, a federal district court denied the OCC's motion to dismiss a case brought by the New York Department of Financial Services (DFS), seeking to block the OCC from granting national bank charters to nonbanks. CSBS President & CEO John Ryan commented on the development: 
"State financial regulators are pleased by the decision made by the U.S. District Court for the Southern District of New York, ruling that the DFS case against the OCC is ripe for consideration and should proceed, rejecting the OCC's claims to the contrary. As DFS Acting Superintendent Linda Lacewell said, 'this is a resounding triumph for consumers and the regulated banking industry.'
"As to similar litigation CSBS has with the OCC, we continue to believe that the OCC has acted outside its congressional mandate in seeking to grant national bank charters to nonbank entities. Indeed, the Court said today that 'receiving deposits is an indispensable part of the business of banking.'
"We look forward to our case, as well as New York's, resulting in a clear message that the OCC does not have the authority to preempt state laws, including for consumer protection, by unlawfully expanding its mandate."
You can read the Court's decision here and New York's statement here. 
---
CSBS Vision 2020: A Progress Report
In recent years, state financial regulators have been making changes to modernize and enhance the regulation of nonbank financial services companies. Collectively, the regulators' efforts are known as CSBS Vision 2020. This is a progress report on actions taken to date and a look ahead.
Role of State Regulators in Nonbank Regulation
State regulators are the primary regulatory authority for nonbanks – numbering more than 23,000 nationwide -- such as mortgage lenders, money transmitters, debt collectors and consumer finance companies. 
The job of state regulators is to make sure that consumers have broad, safe access to credit and other financial services, chiefly by ensuring the safety and soundness of the financial system while protecting consumers from bad actors and big mistakes. The regulators oversee nonbanks by licensing entities in one or more states and supervising them through examinations. Many fintechs operate in this space.
State regulators have devoted considerable attention to nonbanks because they represent a significant growth sector in financial services. Also, the convergence of technology and financial services has challenged and encouraged regulators to take a fresh look at regulatory requirements and processes. 
CSBS Vision 2020
In 2017, state regulators made it CSBS policy to move towards an integrated, 50-state system of licensing and supervision for nonbanks. Vision 2020 represents their plan to bring more harmonization into the multistate experience as a means for regulatory efficiency and better supervision. State regulators will preserve how they protect the financial system and consumers but address inefficiencies in current licensing and regulatory processes. 
What follows is a list of key Vision 2020 initiatives, along with status updates:
Seek industry input from fintech firms. In 2017, CSBS formed a Fintech Industry Advisory Panel of 33 companies. The panel divided into two groups focusing on lending and payments, devoting more than 100 hours to meetings that identified pain points in the multistate experience. A smaller group discussed community banking and innovation.  In February 2019, CSBS announced that it had accepted 14 recommendations from the panel, largely in the areas of forging common definitions and practices, increasing transparency and expanding the use of common technology among all state regulators. 
Among the regulator commitments: 
Develop a model law for money services business (MSBs)
Create a Call Report for consumer finance
Develop resources and tools for navigating state licensing and regulatory requirements
Develop a new technology offering for multistate examinations 
Expand the use of the Nationwide Multistate Licensing System (NMLS) to more of the nonbank industry
CSBS and the states are now focused on actions that implement the recommendations and advance the goals of Vision 2020.
Develop a next generation technology platform. CSBS is overhauling the NMLS, which state regulators use to license more than 23,000 nonbank companies. The new system will leverage data to triage applicants based on risk. Thus, the new system will enable regulators to speed lower-risk applicants through the licensing process, while focusing regulators on higher-risk applicants. This shift will enhance the quality of supervision and improve regulatory efficiency.
Harmonize multistate supervision. CSBS is developing a State Examination System (SES) that will be an end-to-end exam management system for regulators and the companies they supervise.  SES will standardize exam processes, support more seamless collaboration, and help regulators triage companies for examinations based on risk. A prototype was demonstrated at the NMLS annual conference in February. Concurrent with SES development, a one company-one exam pilot is underway, in which a company is going through a single exam to meet the exam requirements of multiple states.  
Empower state departments. To improve the expertise of state regulatory staff to examine nonbanks, states are identifying best practices and updating supervisory approaches. Meanwhile, CSBS is conducting the most sweeping training program in CSBS history, focusing on cybersecurity, with more than 250 examiners trained to date. And last year, CSBS deployed a new Online Accreditation System for states to validate improved performance. To speed information exchanges with fintech firms, in 2018 all states identified an Innovation Contact within their departments.
Encourage banks to provide banking services to nonbanks. In 2016, CSBS developed a white paper on the market impacts of de-risking on MSBs, and clarified that strong regulatory regimes exist to protect banks against BSA/AML risk.  In 2018, in congressional testimony CSBS updated a House committee on de-risking and the need for banks to better support the banking needs of MSBs. In 2017, CSBS developed a BSA/AML self-assessment tool to help banks more effectively assess and manage their BSA/AML risks. In 2018, CSBS developed a similar tool for MSBs.
Improve third-party supervision. In 2018, the House Financial Services Committee voted 56-0 to approve an amendment to the Bank Service Company Examinations Act, aimed at improving regulatory coordination among federal and state regulators regarding third-party service providers. CSBS is working to move the bill through the current session of Congress.
Looking Ahead
What can you expect in the months ahead? 
Model payments law. In February, CSBS began seeking public comments to a model law. A working group of state regulators will review the comments and develop standards for state licensing and regulation of MSBs. As the work proceeds, there will be more opportunities to comment. 
State licensing resources. The CSBS fintech panel urged the states to provide more tools to help companies better understand licensing and regulatory requirements as well as more easily navigate the licensing process. Two tools are now in development: an online repository of state licensing guidance, which will be available on csbs.org., and a license wizard to enable applicants to quickly identify licensing options based on their business model. 
State Examination System (SES). CSBS presented prototypes of SES at the NMLS conference in February. We continue to gather user and regulator feedback. Next step: a pilot that tests the new service. 
Cybersecurity training. Our program is now ongoing, with the goal of training more than 700 examiners in all 50 states. 
Enhancing MSB supervision. We are developing a new accreditation program that will support best practices in MSB supervision. 
Building Support for H.R. 241. CSBS has worked with Congress to develop legislation to support federal-state coordination in supervising the third-party service providers of banks. We are continuing to build congressional support for this bill. 
In our next update, we will report on how these initiatives are progressing.
As we move ahead, we have discovered that Vision 2020 represents more than specific initiatives to modernize nonbank regulation. Vision 2020 also has become a regulatory mindset among state commissioners, who are looking at more of their department's functions with multistate harmonization in mind. And it is safe to say that this mindset will last well beyond the turn of the calendar. 
---
Encouraging the Discipline of Saving
By John Ryan
CSBS President and CEO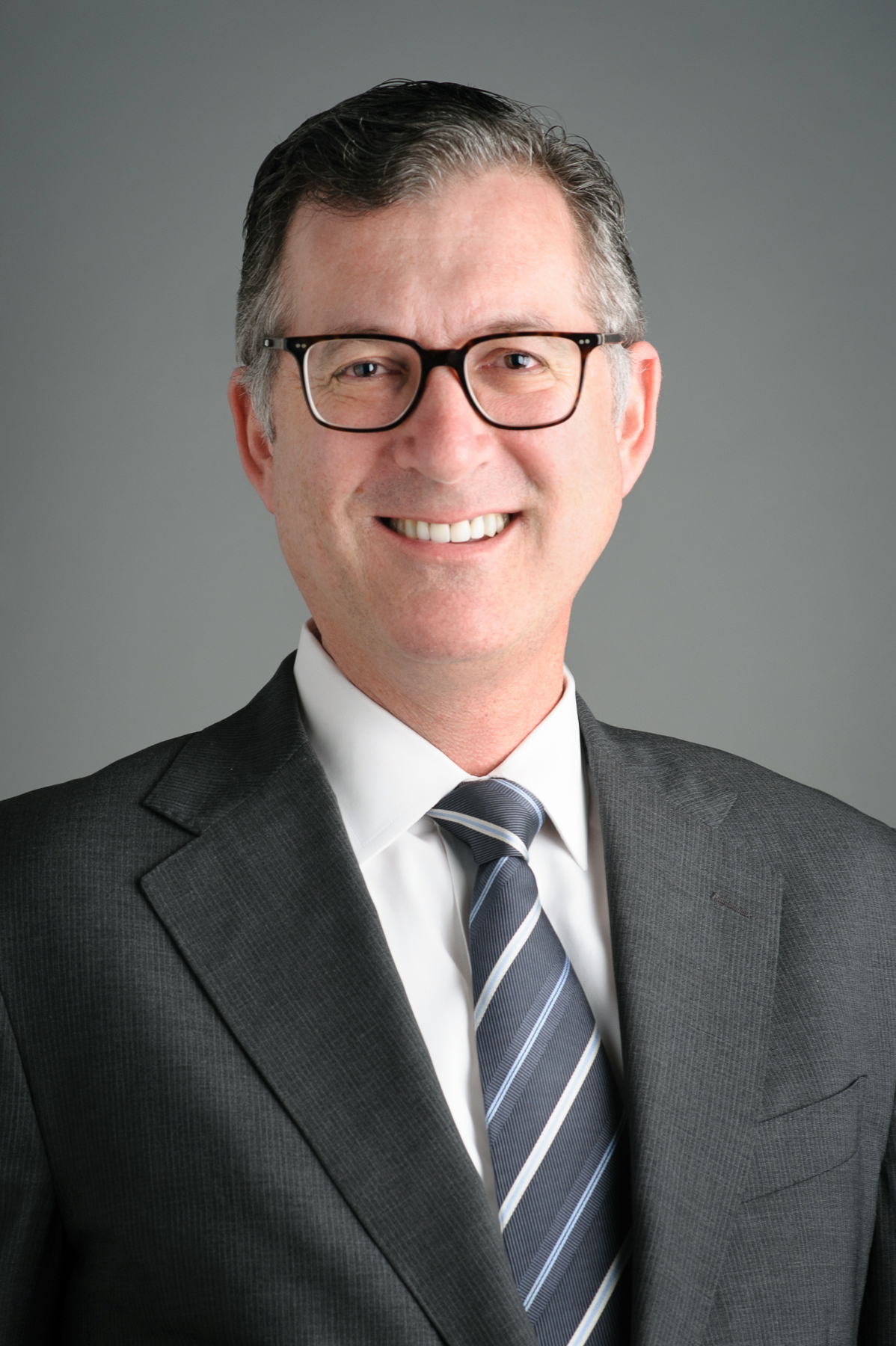 I am a big believer in encouraging savings. The discipline of saving is critical to success. 
Starting young is important. I can remember my first savings account. I earned money from delivering newspapers. I still remember the sense of accomplishment when I collected the subscription dues and walked into my local bank to deposit my earnings and get my savings book stamped. 
These days, newspapers are often read online. And if the paper is delivered, payment is usually made online. The traditional savings account has likewise changed with the advancements of financial technology-made deposits. But even when the method of earnings and savings changes, the discipline stays the same. 
Yesterday marked the end of Financial Literacy Month, and it is a good time to reflect on how to emphasize the importance of saving, regardless of the vehicle. It is a time for financial corporations, nonprofits and government agencies – including state bank regulators – to promote educational initiatives and resources. 
That is why CSBS is a longstanding member of the Jump$tart Coalition for Personal Financial Literacy, which coordinates the work of hundreds of businesses and state and local governments for Financial Literacy Month. I am proud to be on the board of such a notable organization. Jump$tart helps states across the nation help consumers identify better financial habits, increase their savings and plan for retirement. 
State banking agencies recognize the importance of starting savings behavior early. Many of them are working with Jump$tart and with other agencies within their state to target financial education to youth. Here are some examples:
Pennsylvania Secretary of Banking and Securities Secretary Robin Wiessmann this month has tackled financial capability – the comprehensive analysis of an individual's skill sets, knowledge base and behaviors as they relate to their finances – by providing free consumer outreach and investor education events throughout the states. And Pennsylvania targeted high school and college students with a new program called the FinLit Forum, which, in collaboration with the Pennsylvania Higher Education Assistance Agency, Insurance Department and Attorney General's Office, held forums at area schools to teach students basics like the basics of banking and budgeting, how to understand credit scores and how to avoid scams and identity theft.
The Washington State Department of Financial Institutions - in collaboration with its state treasurer's office, Jump$tart Washington Coalition and the Financial Education Public-Private Partnership - promoted financial education for students across the state. The department has also bundled access to financial resources like budgeting and saving, credit and debt and health care and mortgages – into a single site.
The Idaho Department of Finance joined with the Idaho Financial Literacy Coalition – an affiliate of Jump$tart – in a contest for third through sixth graders who compete in creating the most beautiful piggy bank. Winners earned $75 towards higher education. The department also offers free financial education programs to students, senior citizens and community groups, as well as a program providing education for un-banked and under-banked individuals throughout the year. 
These are among many initiatives that state regulators are offering across the nation. We are committed to the financial health of citizens and educating youth about savings. Our approach may be different than in years past, but the message is the same. The discipline of saving is critical to success.
---
15 Teams Advance in CSBS Community Bank Competition
Fifteen student teams from universities nationwide have advanced to the second round of the 2019 CSBS Community Bank Case Study Competition. This year's competition examines how the Economic Growth, Regulatory Relief and Consumer Protection Act has helped community banks foster economic growth.
"I am so impressed with the depth of analysis and quality of work these students are able to put forward," said CSBS Senior Executive Vice President Michael L. Stevens. "This may be a competition for them, but we will all benefit from their breadth of perspective."
This is the fifth year of the competition, which is open to undergraduate students in all fields of study as an opportunity to gain valuable first-hand knowledge of the banking industry. The teams advancing to the second round were chosen from a pool of 58 student teams representing 44 colleges and universities.
The case studies will undergo two more rounds of rigorous judging by two additional panels of banking experts. The top three scoring teams will be announced on May 23 during the CSBS State-Federal Supervisors Symposium in San Antonio. The announcement will be streamed live on our Twitter feed (@CSBSNews).
The student teams compete for an academic scholarship, a chance to get their work published in an academic journal and an opportunity to attend the seventh annual CSBS-Federal Reserve Community Banking Research Conference, held in St. Louis in October. 
Student teams from the following universities advanced to the second round:
Central Washington University - Team 1

Eastern Kentucky University

Juniata College

Kutztown University of Pennsylvania

Montana State University - Team 1

Nicholls State University

Southeastern Louisiana University

Tennessee Tech University - Team 2

University of Arkansas

University of Houston

University of Missouri - Kansas City

University of Tennessee at Martin

University of Texas at San Antonio

Utah Valley University

York College of Pennsylvania - Team 1
---
Fite Reappointed to FFIEC State Liaison Committee
Earlier this week, the Federal Financial Institutions Examination Council (FFIEC) announced the reappointment of Thomas Fite to the FFIEC's State Liaison Committee (SLC). Fite's reappointment was confirmed by the Council for his first full two-year term starting May 1, 2019, and continuing through April 30, 2021. Fite has been active on the SLC since September 2017, when he was first confirmed by the Council to complete a partial term vacancy.
Fite was named Director of the Indiana Department of Financial Institutions in January 2016. Prior to that, he was appointed Deputy Director of the department's Depository Division in 2013, and spent 15 years in field examination and regional supervision roles. 
Since 2017, Fite has served as the state regulatory agencies' representative on the FFIEC Task Force on Supervision and on the U.S. Treasury's Financial Crimes Enforcement Network (FinCEN) Bank Secrecy Act Advisory Group. Fite served on the joint Interagency Supervisory Process Committee and was recently named Secretary of the Board of Directors for the Conference of State Bank Supervisors (CSBS).  
The five-member SLC also includes:
SLC Chairman Greg Gonzales, Commissioner, Tennessee Department of Financial Institutions, designated by the CSBS; 
John Ducrest, Commissioner, Louisiana Office of Financial Institutions, designated by the American Council of State Savings Supervisors (ACSSS),
Edward Joseph Face, Commissioner of Financial Institutions for the Virginia State Corporation Commission's Bureau of Financial Institutions, confirmed by the Council; and
Stephen Pleger, Senior Deputy Commissioner, State of Georgia, Department of Banking and Finance, designated by the National Association of State Credit Union Supervisors (NASCUS).
The FFIEC was created by the Federal Financial Institutions Regulatory and Interest Rate Control Act of 1978 to prescribe uniform principles, standards, and report forms for the federal examination of financial institutions, and to make recommendations to promote uniformity in the supervision of financial institutions. It also conducts schools for examiners employed by the five federal member agencies represented on the FFIEC and makes those schools available to employees of state agencies that supervise financial institutions.
The FFIEC currently consists of the following six voting members: a member of the Board of Governors of the Federal Reserve System; the Chairman of the Federal Deposit Insurance Corporation; the Director of the Consumer Financial Protection Bureau; the Comptroller of the Currency; the Chairman of the National Credit Union Administration; and the Chairman of the SLC.
The SLC consists of five representatives of state banking and credit union agencies that supervise financial institutions. Members are designated by the CSBS, ACSSS, NASCUS, and the FFIEC. An SLC member may have his or her two-year term extended by the appointing organization for an additional, two-year term.
---
Gonzales Reelected Chairman of State Liaison Committee
Also this week, the FFIEC's State Liaison Committee (SLC) announced the reelection of Greg Gonzales as its chairman. The SLC chairman's term is a one-year period that begins May 1 and runs until April 30 of the following year. The SLC can reelect the chairman for additional terms. 
Gonzales is the 18th commissioner of the Tennessee Department of Financial Institutions. He began serving in this role in 2005 and was reappointed by Governor Bill Lee. He has served in the department since 1986. As commissioner, Gonzales serves as Tennessee's chief regulatory officer of all state-chartered depository and licensed non-depository financial institutions.

Additionally, he has served as assistant commissioner and general counsel for the department. Gonzales is a past Chairman of the Conference of State Bank Supervisors (CSBS), and currently serves on both the Board of Directors of the Tennessee Financial Literacy Commission and a national task force studying how new technologies are affecting the U.S. payment systems. Gonzales has also served on the Board of the Money Transmitter Regulators Association (MTRA) and the U.S. Treasury's Financial Crimes Enforcement Network (FinCEN) Bank Secrecy Act Advisory Group. 

Greg Gonzales has been active on the SLC since February 2016, when he was first designated by the CSBS to complete a partial term vacancy. On April 1, 2019, Gonzales was reappointed to serve his second two-year term which runs through March 31, 2021.  
Featured Posts
Feb 13, 2020
Recent Posts