May 17, 2019
"Louie Louie, oh no, you take me where ya gotta go, yeah, yeah, yeah, yeah, yeah, baby."
---
State Focus: Montana
By Melanie G. Hall, Commissioner, Montana Division of Banking and Financial Institutions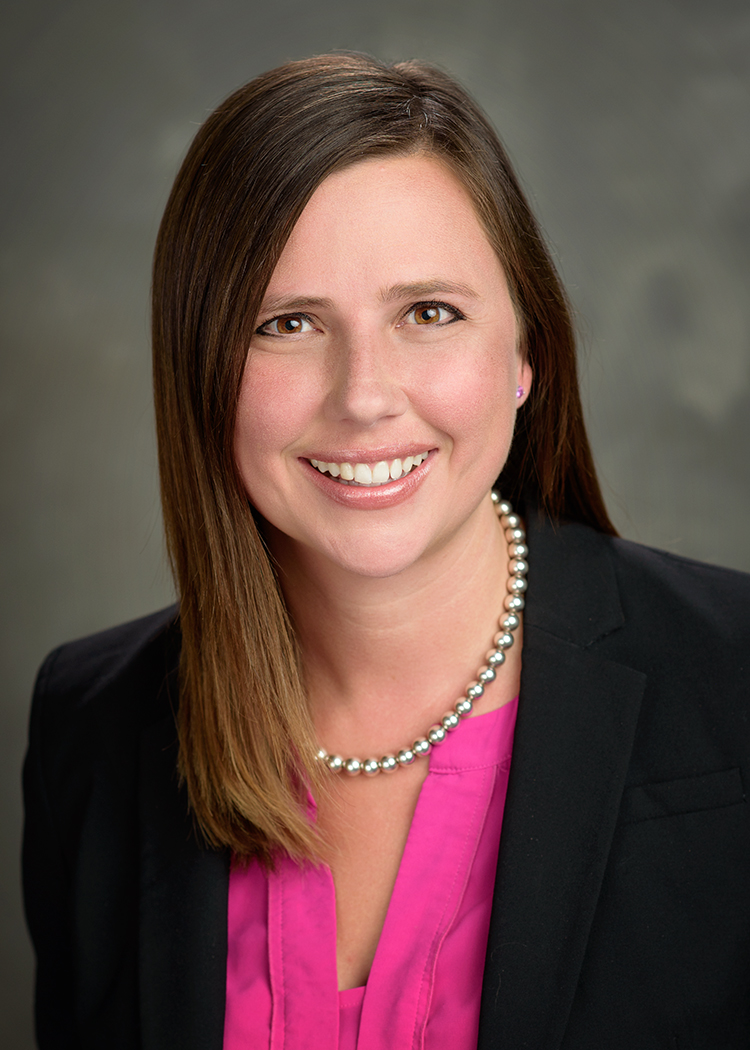 I am proud to serve as Commissioner of the Montana Division of Banking. My role is to not just regulate Montana's banks but to also ensure they can efficiently provide for the credit needs of our citizens. 
Over the last eight years, I have worked with banks to help them comply with the law and have enjoyed watching them succeed -- even in the face of tremendous regulatory and economic pressure. However, in my time as Commissioner, I have also seen how certain changes to laws and regulations have made it cost-prohibitive for our financial institutions to continue to serve our smallest communities.
To that end, our division brought together a group of bankers to advise on the modernization of the Bank Act, the legislative foundation for banking law in Montana.
I felt that by modernizing the Bank Act, we would have the opportunity to relieve some of that burden. Much to my surprise, the group of bankers advised that they really didn't want anything in the Montana Bank Act to change. For example, I asked what their ideal lending limit would be, and they asked to leave it where it is. 
Ultimately, I realized that our bankers have been overwhelmed by change since the Great Recession and are anxious about the changes to come in regard to CECL; they really just needed some stability in terms of the rules. 
So, we shelved our idea for a massive rewrite and instead set about noting every time something came up in statute over the next two years that presented a challenge for an institution or the Division. Once we had compiled a comprehensive list, we approached our bankers' associations and asked for their feedback. Once we had their support, we began the challenging process of passing the legislation. The Division and the bankers did a tremendous amount of education this session during testimony and meetings with individual legislators, as the legislators were meticulous in vetting the update to ensure it protected consumers and didn't include additional barriers to small businesses accessing capital.
The culmination of this work was SB58, Revise the Bank Act. 
The updated bill:
Gives the Division authority over third party service providers and provided change of control authority. 
Increases the deposit cap to 30% to provide state-chartered banks parity with national banks. 
Loosens up conflict requirements for Division examiners so that they can be customers of state-chartered banks (provided they disclose conflicts with the Division, and it is done on equal terms with the general public).
Provides the Division with additional fraud removal authority for officers and directors.  
Adds a definition of a regional banking organization, specifically making it an institution with over $10 billion in assets. 
Provides the Division with some additional authority to participate in exams at the holding company level and compliance exams with regional banks. The banks were very supportive of this provision, as they wanted the state to have additional presence and participation on compliance. The update also gave the Division an additional 30 days to get out those reports. 
Modernizes our dividend statute to be less opaque regarding notice and approval by the Division. We took off some restrictions as long as the bank is well-rated and the dividend doesn't reduce capital below 8%.
Expands the power of banks to create mini banks. Under Montana state law, banks can create mini banks on school campuses where students act as tellers. This allows a bank to interact with students in a controlled way to improve financial literacy. As you might expect, the general public cannot bank at a school. We expanded this to not only include school campuses but also after school programs.
I am proud of what our state accomplished this session and will continue to look for opportunities to improve banking in the state of Montana. I am incredibly privileged to serve my fellow Montanans and am proud of the strength and resilience of Montana's banking industry. 
---
ICYMI: The COUNTER Act is Welcome Progress on BSA Reform
Last week, the House Financial Services Committee approved unanimously a bill (H.R. 2514 or the COUNTER Act) to modernize and reform the Bank Secrecy Act (BSA). CSBS applauds this effort to improve the Bank Secrecy Act's effectiveness and ensure the law can better and more efficiently achieve its purpose of combatting illicit finance.     
The states are the single largest supervisor of institutions, both banks and nonbanks, subject to BSA/AML requirements. As the primary regulator of 4,283 depository institutions and over 500 non-depository money services businesses, state regulators are often the first point of contact for financial services providers and law enforcement on issues that arise related to BSA compliance. In 2018, state-chartered banks filed 234,262 Suspicious Activity Reports (SARs). Over the same period, state-licensed money services businesses (MSBs) filed 873,203 SARs. Together, this amounts to more than half of the total number of SARs filed in 2018.  
Last week, CSBS sent a letter on the discussion draft of the COUNTER Act. A few key points from our letter and about the bill the Committee just approved:
AML/CFT Supervision. CSBS supports the COUNTER Act's significant emphasis on improving supervision related to anti-money laundering (AML) and the countering of the financing of terrorism (CFT). A thoughtful review of issues, including feedback loops, the value of BSA, and AML exam authority delegation should lead to improved processes and more effective supervision and enforcement.  
Shared Compliance Resources. CSBS supports the COUNTER Act's endorsement of shared compliance resources. CSBS issued a white paper in 2016 making the case for shared resources and we appreciate the bills' support for this commonsense solution for community banks and other smaller institutions.   
Coordination and Information Sharing. The COUNTER Act's focus on better connecting the regulatory players in the BSA space is a key reform. FinCEN and the federal banking agencies are working to reform the approach to AML supervision. In the spirit of the COUNTER Act's emphasis on regulatory coordination and collaboration, we look forward to engaging with Treasury and the federal banking agencies. And, when it comes to the COUNTER Act's proposed Innovation Labs and the Innovation Council, we would like to work with the Committee to ensure that state regulators are involved.
Derisking. We strongly support the COUNTER Act's inclusion of a study and strategy on derisking. CSBS and its members have long been concerned about derisking and the challenges that licensed money services companies and other businesses have faced in obtaining and maintaining banking relationships. Such wholesale treatment runs counter to our expectation as bank regulators that banks can and should assess the risks of customers on a case-by-case basis.
We look forward to working with the Committee to advance this important proposal.    
---
Videos on State Supervision
CSBS has produced several short, instructional videos about state supervision, as well as videos about the CSBS Survey of Community Banks. These videos, available below, can be used in your presentations. 
---
In the Media
Future of Fintech Charter. A federal court decision is having a chilling effect on applicants for an OCC fintech charter, according to American Banker. After interviewing Comptroller Joseph Otting, the publication reported that "Otting said he no longer expects to have a fintech firm apply for a special purpose bank charter in the second quarter of the year." The U.S. District Court for the Southern District of New York recently ruled that a case brought by the New York Department of Financial Services can proceed against the OCC, challenging the legality of the OCC's fintech charter. The judge went farther and "suggested that the state regulator's argument may have merit," per American Banker. CSBS has brought similar litigation, saying that the OCC does not have statutory authority to grant national bank charters to nonbanks.  
CFPB Wants Information. Per Politico Pro: "The head of the CFPB says the Education Department is impeding access to information that regulators need to oversee the nation's largest student loan servicing companies." This report stemmed from a letter that CFPB Director Kathy Kraninger wrote to Senator Elizabeth Warren (D-MA). CSBS has objected to Education Department attempts to preempt state regulators from protecting students against bad actors in loan servicing and debt collection. On a separate matter, Politico Pro reported that the CFPB "will launch a review of its regulations to gauge their effect on small businesses."  
Congress Focuses on Community Bank Regulation. At a House hearing, several Members of Congress railed against the compliance burden smaller banks would bear in implementing the accounting rule on Current Expected Credit Loss (CECL) from the Financial Accounting Standards Board (FASB). Rep. David Scott (D-GA) called on the House Financial Services Committee to "put a stop…on FASB's ruling in terms of CECL…This ruling is absolutely devastating to our smaller banks." Separately, in a Senate hearing Banking Committee Chairman Mike Crapo (R-ID) called on federal regulators "to be more aggressive in simplifying capital requirements," American Banker described. CSBS has recommended how federal regulators can best implement the newly-mandated Community Bank Leverage Ratio. 
Meanwhile, on Big Banks. From Politico Pro: "The Federal Reserve and FDIC should strengthen their supervision of management at large banks, the Government Accountability Office said, after finding weaknesses in how the agencies keep lenders in check." You can read the GAO report here. Also, at a Senate hearing Comptroller Otting faced heated questions from Sen. Warren on agency oversight of Wells Fargo, as she pressed for more public disclosure of OCC actions. 
Featured Posts
Recent Posts