May 31, 2019
The United States themselves are essentially the greatest poem.
---
Simply Stated Podcast: #3 - Charlotte Corley
by Jim Kurtzke
CSBS Vice President of Communications
Want to know what it's like to be chairman of CSBS? Then this podcast is for you. I interviewed Charlotte Corley, who just wrapped up the 2018-19 year as chairman. She is also commissioner of the Mississippi Department of Banking and Consumer Finance. We conducted the interview on site at the CSBS annual meeting, held in late May in San Antonio.
We chatted for about 20 minutes in which Charlotte discussed a wide range of issues. She explains how state regulators are more than just community bank regulators. Indeed, a growing number of larger banks as well as pretty much all nonbanks, such as mortgage companies, money transmitters and consumer finance companies, fall within the mandate of state regulators today. 
Charlotte also spoke at length on the importance of data in financial regulation...collaboration with federal and other state regulators...the community bank research conference that CSBS sponsors each year with the Federal Reserve and FDIC...the progress CSBS has made in modernizing nonbank regulation -- we have a series of initiatives called Vision 2020 -- and the training programs we have launched in the past year. 
She has an interesting idea for what a future name might be for CSBS. And she tells us what is next for her. 
---
Follow Simply Stated on your favorite podcast service:
---
Networked Supervision Is Stronger Supervision
By John W. Ryan
CSBS President and CEO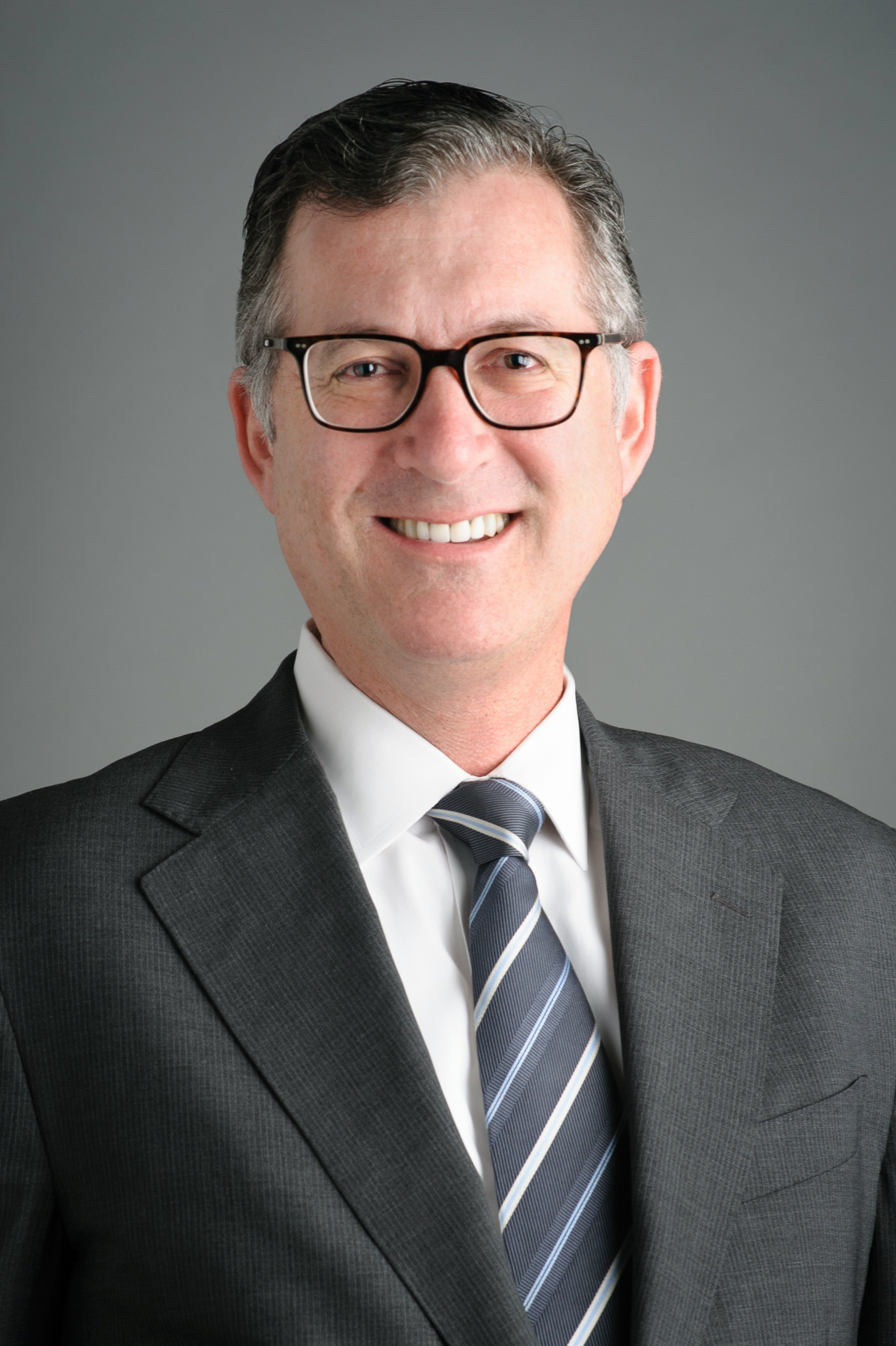 Every cloud has a silver lining. 
That is what came to mind last week in San Antonio as I saw 160 state and federal financial regulators share perspectives on emerging risks and supervisory strategies at our annual State-Federal Supervisory Forum.
We hold this meeting, which we call the SFSF, for a notable reason. It is an opportunity for state regulators to share ideas and practices with each other and with leaders and staff from the Federal Reserve, the FDIC and the CFPB from across the country. 
This year, we heard from Federal Reserve Vice Chairman Randal Quarles and CFPB Director Kathy Kraninger. FDIC leaders met with our members. South Dakota Banking Director Bret Afdahl, our new CSBS chairman, asked both state and federal regulators to innovate in the year ahead. In between speakers, we had break-out sessions and other opportunities where regulators could talk directly with each other.
During this meeting, I reflected on one very large cloud. Over a decade ago, the mortgage market melted down and caused a financial crash. We never, ever want to have a similar crisis. 
But there was a silver lining. We realized two important take-aways as we worked out solutions during that dark time. First, good policy and good supervision require good data. But we needed to collect it. Second, good relationships build trust. That means instead of working in silos, state and federal financial regulators need to work together to stay connected. We must ensure a network of financial supervision. 
Advancements in data collection and relationships have been essential to improved supervision since the crash. We began addressing the data issue more than a decade ago by creating what is now the largest and most comprehensive supervisory technology database. We started with mortgage loan originator data collection, which eventually became the Nationwide Multistate Licensing System. Congress recognized its importance and in 2008 made it mandatory to be used throughout the United States. That gives us an unparalleled view into the mortgage industry. 
We've continued to collect data. In 2011, we added the Mortgage Call Report. While bank call reports show only dollar volume, we monitor about 200 loan characteristics, including the subprime features responsible for the 2008 crash. We didn't have this information then, but in 2019 we can use it to identify and mitigate risk. 
Our next call to action: Later this year, we will conduct a pilot program for the State Examination System — the first nationwide system to bring both regulators and companies into the same technology space and fostering greater transparency. This system will reduce redundancy, improve collaboration and reduce burden through automation.
This data capability is essential. But people are still at the heart of supervision, and a successful network requires trust and good relationships. 
That is what makes meetings like SFSF even more important. This conference bolsters our network of supervision and makes sure we keep talking. I believe an ongoing dialogue between state and federal regulators strengthens the nation's entire financial system.
May is not the only time we meet and work together with federal regulators. But last week at the SFSF, I watched the network of supervision at work. Healthy relationships between state and federal regulators build trust. That is critical for a diverse financial system. 
As I said, in every cloud there is a silver lining. A network of supervision is not just better for our regulators. It is better for the financial entities we oversee and ultimately the communities we serve. Data is effective. But people always matter.
---
Research Paper on Federal Preemption
In mid-May, the Congressional Research Service (CRS), the research arm of the Library of Congress, issued a paper explaining the concept of federal preemption when it comes to state banking, business and consumer protection laws. You can read the full paper here. It's an interesting read, intended for well-informed audiences (spoiler: a lot of lawyer speak). That said, the paper explores:
The construction of the dual banking system in the United States
The history of federal preemption
The flashpoint in the early 2000s, when the OCC used preemption powers to void the application of state predatory lending laws to national banks originating residential mortgages. As has been much discussed, the mortgage crisis soon followed and resulted in the largest number of home foreclosures since the Great Depression.
Adjustments to preemption powers made in the Dodd-Frank Act of 2010 and the OCC's response
A discussion of current issues: 1) whether nonbanks can export higher interest rates to states that set a lower limit; 2) the OCC's national bank charter for nonbanks such as fintech companies, which has been the subject of litigation with CSBS and the New York Department of Financial Services -- read CSBS's take on federal preemption here -- and 3) the conflict between state laws that legalize marijuana and federal law that prohibits it, and the resulting quandary for banks on whether they can provide banking services to these companies. 
---
ICYMI: CSBS Updates from CSBS Annual Meeting 
Last week, we reported on the CSBS annual meeting and State Federal Supervisory Forum. In case you missed it, here are highlights from the meetings: 
---
In the Media
885 million mortgage docs exposed. From the New York Times: The New York State Department of Financial Services is investigating a security vulnerability at First American Financial Corporation, a title insurance company, that exposed an estimated 885 million mortgage records, including bank statements, tax records, Social Security numbers, wire transaction receipts and images from drivers licenses.
FDIC reports bank profits up Q1 2019. A widely covered report from the FDIC showed federally insured U.S. banks made $60.7 billion in net income in the first three months of 2019, an 8.7 percent increase from the same period last year (The Hill). The FDIC data also show that loan growth rates for community banks outpaced the rest of the industry, both on a quarterly and year-over-year basis (American Banker).
Also in the FDIC quarterly report – Farm lending data shows agriculture challenges. Politico Pro reported past due farm loans rose during the first quarter of 2019. Trade tension is weighing on commodity prices and net farm income has dropped by 50 percent since 2013, while farm sector debt is at the highest level since the 1980s farm crisis.
Blockchain settlement found slower and more expensive. From Financial Times and Bloomberg: The experiment, launched by the Bundesbank together with Deutsche Boerse in 2016, concluded late last year that the prototype "in principle fulfilled all basic regulatory features for financial transactions." Yet while advocates of distributed ledger technology say it has the potential to be cheaper and faster than current settlement mechanisms, Jens Weidmann said the Bundesbank project did not bear those out.
Featured Posts
Recent Posts