Jun 7, 2019
For these men are lately drawn from the ways of peace. They fight not for the lust of conquest. They fight to end conquest. They fight to liberate. They fight to let justice arise, and tolerance and good will among all Thy people. They yearn but for the end of battle, for their return to the haven of home.
---
Why States Need A Model Payments Law
By Robin Wiessmann, Pennsylvania Department of Banking and Securities Secretary and Immediate Past Chairman of the CSBS Non-Depository Supervisory Committee
T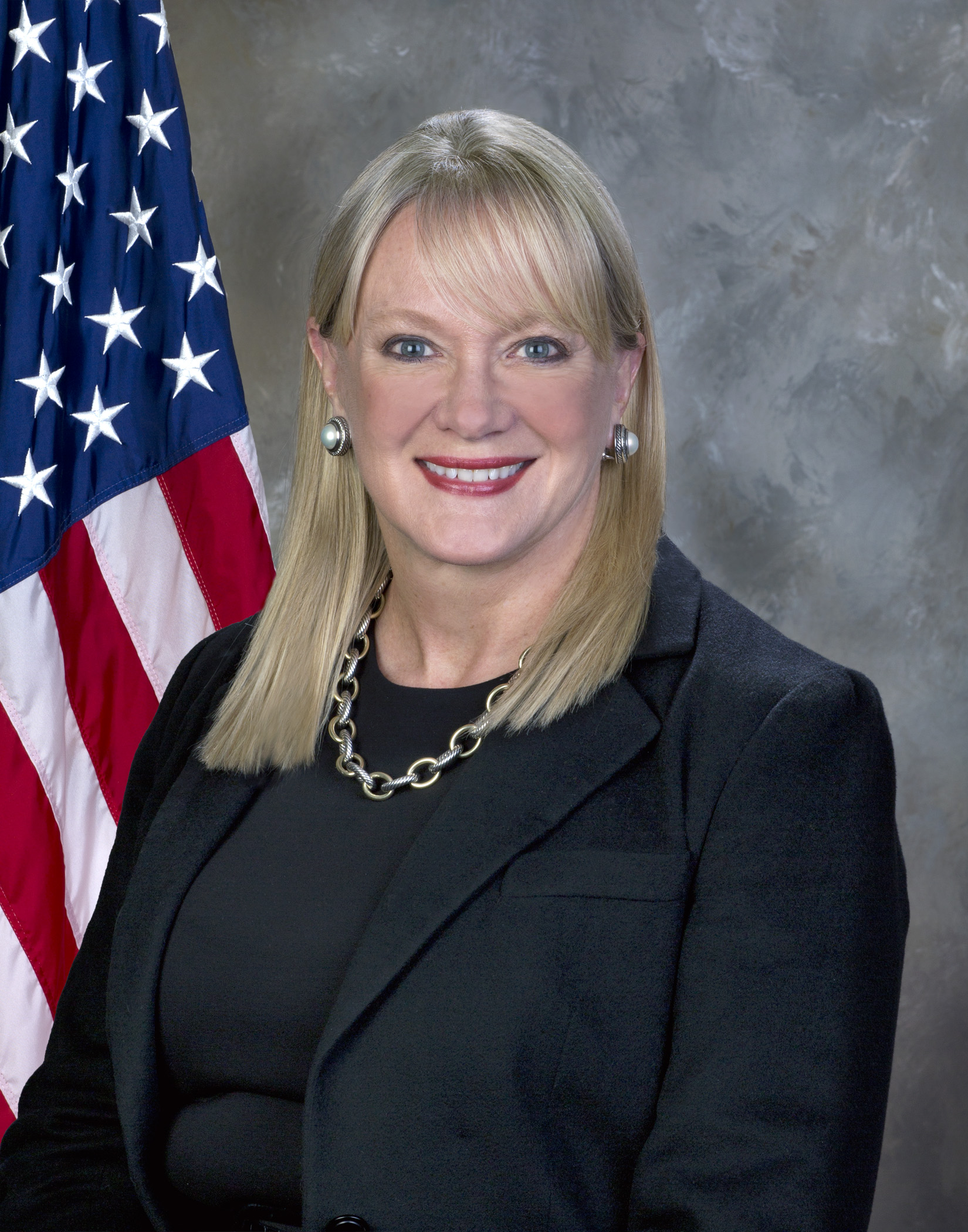 he Rise of Money Transmitters
In recent years, we have seen a sharp rise in nationally licensed money transmitters. Though each state generally uses the same framework for money transmission laws, each statute has its own unique definitions and requirements for money transfers. States also might interpret and implement laws differently, even when the statutory language is the same. 
This leads to confusion in the industry. Over the course of decades, these differences have created 51 unique regulatory regimes and resource duplication for the states. 
To give you an idea of scope, consider that there are more than 500 money transmitters across the country. While a majority are licensed in only one state, there are now 71 money transmitters that have licenses in 40 or more states, an increase of 92% since 2015 and 153% since 2012. These nationally operating companies were responsible for $1.1 trillion of transactions in 2018, or 80% of the $1.39 trillion industry. 
Searching for a Solution
State regulators can help the situation by reconsidering how money transmitters are licensed and supervised. Through CSBS, we are working on a model law for states that would enable money transmitters to build national scale more easily, improve supervision, and ensure consumer protections. 
As chair of CSBS's Non-Depository Supervisory Committee, I was directly involved in searching for a solution. The CSBS Fintech Industry Advisory Panel, comprised of 33 fintech firms, earlier this year called on states to align around common definitions and requirements. We listened closely to the feedback they received to better understand the litany of statutory and interpretive divergences. Together, we determined that a model law will provide an effective foundation for a state regulatory system. 
Model Payment Law
A model payments law will address the growth in nationally licensed money transmitters. On average, states have seen a 68% increase in money transmitter licenses, increasing from 68 licenses in 2015 to 116 licenses today. With shared jurisdiction, requirements will be streamlined between states to address the risks we face together. 
With a model law, we have an opportunity to make supervision more efficient by implementing common standards across state lines. These actions will better support start-ups and enable national scale, while continuing to protect consumers and the financial system. 
As CSBS Chairman and South Dakota Division of Banking Commissioner Bret Afdahl recently said, it is important that we get this right. CSBS is committed to transparency and engagement from the industry, consumer groups and other stakeholders. 
Now, we move to the next step: Drafting a model law for my fellow regulators to consider.
---
CSBS Paper Series Focuses on Reengineering Nonbank Supervision
CSBS has published the first chapter in a series that looks at the nonbank financial services industry, how it is currently supervised, and ways to enhance supervisory approaches. 
The first chapter, "Introduction to the Nonbank Industry," is available here. This chapter provides an overview to market segments within the nonbank industry, including mortgage companies, money services businesses (MSBs), debt collectors and consumer finance firms.
Chuck Cross, senior vice president of nonbank supervision and enforcement: "Nonbanks have experienced substantial growth in the greater financial services marketplace, and this series is designed to enable regulators and the broader public to better understand the various industry segments and state supervisory approaches."
Key points:
In the United States, state regulators are the primary regulator of nonbank financial services companies through their authorities to license and supervise these entities
There are more than 26,000 nonbank financial services companies operating in the U.S.
Nonbank mortgage companies are responsible for two-thirds of annual residential mortgage originations, more than doubling their market share since 2013
MSBs processed $1.39 trillion in transaction volume last year, up 23 percent from 2017
Money transmitters comprise the largest segment within MSBs, responsible for 60 percent of all transaction volume
Student loan debt remains the largest and fastest growing component of consumer debt 
---
Statement on Governor Bowman
Federal Reserve Governor Miki Bowman was confirmed last year to fill a Board vacancy that ends in 2020. The Senate Banking Committee held a confirmation hearing on Governor Bowman's nomination to a full 14-year term on the Federal Reserve Board.
CSBS President and CEO John Ryan this week expressed his support for Bowman's re-confirmation:

"Since Miki Bowman was confirmed last year, she has been a constructive force in the Fed's work and noted for her public outreach and accessibility. Having someone like Governor Bowman with experience in community banking and supervision on the Fed Board -- a requirement that CSBS advocated for in federal law -- contributes a more well-rounded view of the financial system. I encourage the committee's endorsement of Governor Bowman and wish her a speedy confirmation."
---
2018 Mortgage Industry Report Reveals Steady Shift in Employment
State financial regulators released the 2018 full year Mortgage Industry Report with data covering all state-licensed and federally registered mortgage loan originators, companies and bank branches. The report is based on data collected from the mortgage call report function of NMLS. The full report can be found here.  
 
John Ducrest, commissioner of the Louisiana Office of Financial Institutions and chair of the CSBS subsidiary that operates NMLS (State Regulatory Registry): "Employment in the mortgage origination industry continued to experience a shift towards nonbanks and away from depositories. 
"For state regulators, the Mortgage Industry Report offers vital insight into industry trends and specific companies, which improves our ability to support local communities and protect consumers." 
Key facts from 2018:  
There were 17,572 nonbank mortgage companies and 9,196 depositories originating residential mortgages in the United States  
Employment of mortgage loan originators (MLOs) was flat compared to the prior year 
The number of nonbank MLOs and companies increased by 4.5% and 4.1%, respectively, from the prior year 
The number of depository MLOs and companies decreased by 1.5% and 3.1%, respectively, from the prior year 
Total originations declined by 6.9%, to $893 billion, compared to the year before 
Nonbank mortgage firms operating nationwide originated 56% of nonbank mortgage loans by dollar volume 
 
 Mortgage Loan Originators Operating at Nonbanks and Depositories  
| | | | | |
| --- | --- | --- | --- | --- |
| Year  | MLO Individuals (nonbank)  | Companies (nonbank)  | MLO Individuals (depository)  | Companies (depository)  |
| 2018  | 165,240  | 17,572  | 415,517  | 9,196  |
| 2017  | 158,200  | 17,000  | 421,700  | 9,500  |
| 2016  | 145,200  | 16,300  | 422,600  | 9,800  |
| 2015  | 135,000  | 16,000  | 407,200  | 10,200  |
| 2014  | 131,700  | 16,000  | 398,700  | 10,500  |
| 2013  | 130,300  | 16,100  | 404,200  | 10,800  |
| 2012  | 105,600  | 15,900  | 399,300  | 11,000  |
| 2011  | 100,100  | 15,000  | NA  | NA  |
 
Notes: ​​​​​
MLO: mortgage loan originator 
Nonbank MLOs and companies are licensed at the state level 
Depository MLOs and companies are registered at the federal level 
A small number of individuals and institutions are state licensed and federally registered 
Data is based on licenses and registrations processed through NMLS 
Federal and state laws mandate that individuals and companies that originate home loans be licensed or registered through NMLS 
Featured Posts
Recent Posts