Jun 14, 2019
In recognizing the humanity of our fellow beings, we pay ourselves the highest tribute.

---
Simply Stated Podcast #4: Bret Afdahl
Follow Simply Stated on your favorite podcast service:
by Jim Kurtzke
CSBS Vice President of Communications
Being chairman of CSBS is no easy job. You have to lead the design and implementation of a strategic plan...represent state regulators in relationships with their federal counterparts...all while managing the regulatory department in your own state. In other words, not for the meek and mild. 
For the year ahead, into the role of chairman steps Bret Afdahl, director of the division of banking in South Dakota. We recently talked onsite at the CSBS annual meeting in San Antonio, just following his speech on what he plans for the year ahead. And we recorded the interview for Simply Stated, a podcast by CSBS. 
Bret shares with us his fascinating background...his call on regulators to push outside their comfort zone to address emerging issues and developments...the need to support different kinds of funding models for community banks...and the drive towards multistate harmonization in licensing and supervising nonbanks. Tellingly, Bret discusses how, even after every I is dotted and T is crossed, a financial regulator still has anxiety when giving the green light to a new company. 
Please give a listen. 
---
States Address How to Stop Financial Exploitation of Elderly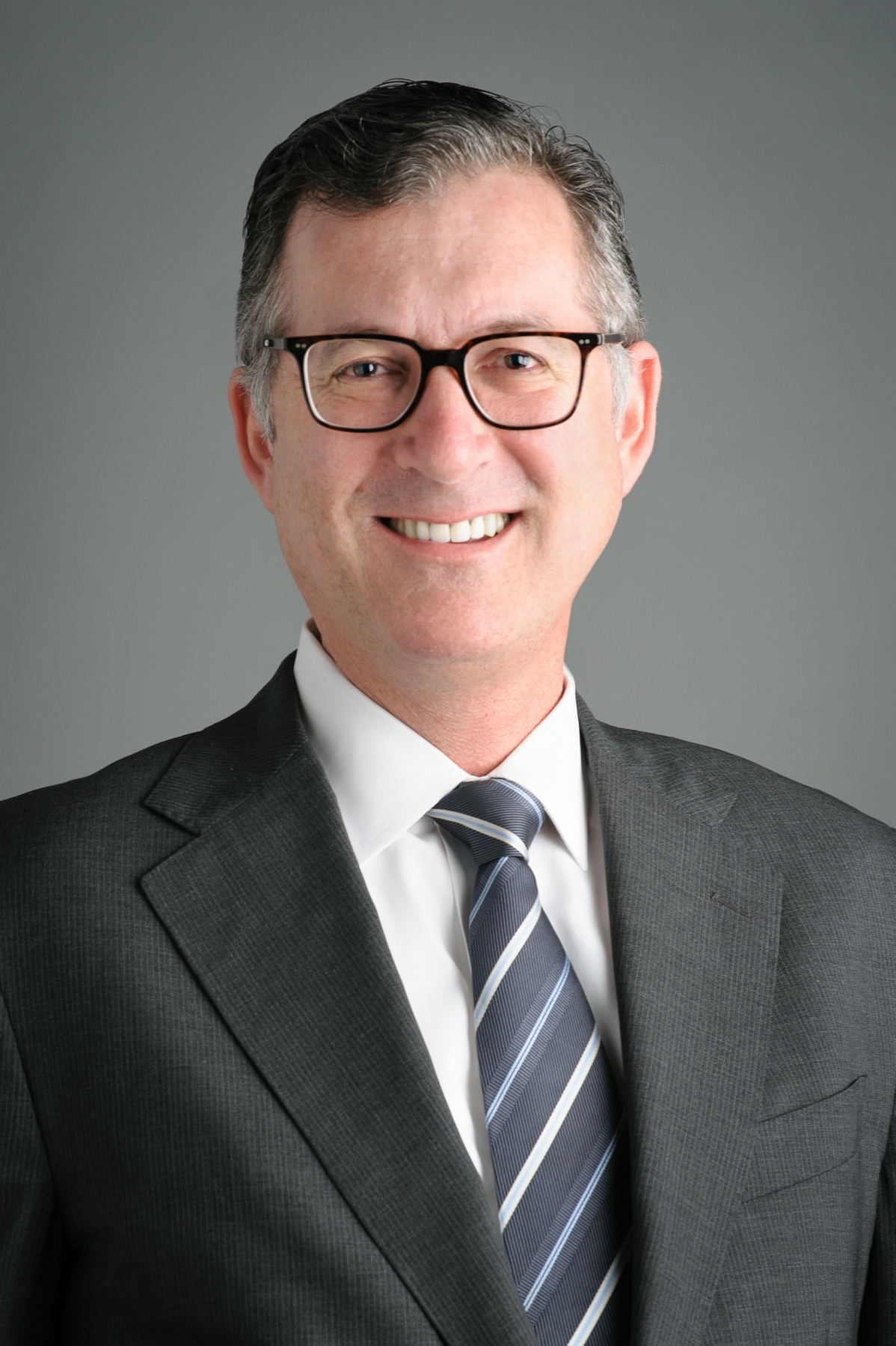 By John W. Ryan
CSBS President and CEO
Consumer protections are always top of mind for state financial regulators. And protecting the elderly is a growing concern. 
According to the National Council on Aging, estimates of known elder financial abuse and fraud costs to older Americans range from $2.9 billion to $36.5 billion annually. The actual amount is expected to be higher, as financial exploitation is considered under-reported. 
That realization is why so many state regulators are participating in United Nations World Elder Abuse Awareness Day on June 15 and highlighting its importance all month. 
The focus is two-fold. First, financial institutions and their employees need a safe harbor from privacy laws when they report abuse. Congress addressed this in last year's regulatory relief law. A provision fully supported by CSBS exempts financial institutions and some of their employees from liability in civil or administrative proceedings when they report the suspected financial exploitation of a senior citizen, as long as the entity has provided training on elder financial abuse. 
Most states increasingly have laws in place that address the responsibilities and consequences for financial institutions that report elder exploitation as well. The National Conference of State Legislatures reports that last year, 24 states enacted legislation or adopted resolutions that address financial exploitation of the elderly.
That number is growing. Montana recently passed legislation that allows banks to put additional holds on suspicious transfers by seniors in order to attempt to prevent fraud and abuse and also allows banks to work more closely with adult financial services and victims' families when there is a concern of elder abuse. 
It is important to enable banks and their employees to take these steps. I have heard many stories in particular of community bank tellers who have recognized and reported the financial exploitation of a senior citizen. With relationship banking, tellers know their customers. 
As the second part of the focus, state regulators are promoting awareness of financial exploitation. This week, North Dakota Department of Financial Institutions Commissioner Lise Kruse addressed elder financial exploitation in a local news broadcast and at two widely-attended AARP events.
Pennsylvania' Department of Banking and Securities staff participated in several local county events highlighting elder financial exploitation and who to call if elder abuse is suspected. The Department also is working on a larger project to determine the best delivery method for elder abuse awareness training in the state, starting with surveying Pennsylvania's financial institutions. 
In a letter sent to its state-chartered banks this week, the Massachusetts Division of Banks recommended that they assign an employee for reporting suspected elder financial abuse, in addition to providing resources to enhance their elder financial abuse prevention training programs. 
These are only a few examples of what state regulators are doing to ensure the people of all ages can safely visit their bank or financial services provider. They are doing their part to make sure the most vulnerable are not exploited.
---
2019 Community Bank Survey Countdown Begins
Community banks have just over two weeks to complete the CSBS 2019 Community Bank Survey. Responses are due by June 30. Early results show core deposit growth and federal regulation are the top challenges for community banks nationwide. 
The annual survey has been a key piece of information used by policymakers and regulators to better understand the economic conditions of community banks. So your participation can make a difference.
For information about the survey and what to have on hand before starting it, click here. To complete the survey, click here.  
We are also getting early information for our inaugural Community Bank Sentiment Index. The data collected so far shows community banks are generally optimistic about business conditions and operations expansions. 
Temple University economists William Dunkelberg and Jonathan Scott are compiling the Index based on information from the annual survey. The index is intended to bring attention to market conditions and how they impact prospects for growth and participation for community banks in their communities.  
The survey results will be released in October as part of annual Community Banking in the 21st Century research and policy conference held at the St. Louis Federal Reserve and hosted by CSBS, the Federal Reserve System and the Federal Deposit Insurance Corp.  
---
In the Media
Legalize pot to legalize pot banking? The American Banker ponders the question: whether legalizing pot at the federal level is the only way to get marijuana businesses access to banks. The pot banking measure passed by the House "bars agencies from using allotted funds to punish a financial institution 'solely because the institution provides financial services' to a marijuana-related business compliant with state laws. But some observers worry that may not be enough for banks and credit unions to service marijuana businesses. For one thing, the appropriations bill would need to be reauthorized every year. Meanwhile, with marijuana still banned at the federal level, a financial regulator could still flag a financial institution's legal risk as long as the agency does not use the specific budget resources."
Bank Secrecy Act reform. Senate Banking Committee members released draft legislation to revamp anti-money laundering rules, including changes to beneficial ownership disclosure requirements also included in a bill before the House Financial Services Committee, according to Politico Pro. CSBS published a series of tweets supporting improvements to the Bank Secrecy Act to better combat illicit finance. 
FDIC Chairman McWilliams on Volker. FDIC's Jelena McWilliams spoke with reporters after a speech at the Cato Institute this week, saying that agencies are close to finishing Volcker Rule changes. From the American Banker: "We hope to be able to finalize changes to the rule's proprietary trading restrictions sometime this summer." 
McWilliams on small-dollar lending. In her speech at the Cato Institute conference on financial inclusion, McWilliams said that regulators are trying to decide whether to put forward guidance or a formal regulation to encourage banks to offer small-dollar loans. "If we do this by a rulemaking, it would have to be by its very nature more prescriptive," McWilliams told reporters. "If you tell [banks] there's only three ways to do this, will they do it? If you do guidance, you can be less prescriptive and give them a little bit more of a framework without pinpointing the exact benchmarks." Politico Pro reports McWilliams is focused on clarity for banks. "What I have heard from the bankers is that they're willing to offer small-dollar products, even if it doesn't make them much money or any money, so long as you're not exposed to liability," she said. "Because the idea is they need to expand [their] customer base." You can read McWilliams' full speech here. 
Senators probing discrimination in algorithmic underwriting. The Hill and others reported that Senators Elizabeth Warren (D-MA) and Doug Jones (D-AL) asked federal agencies what they're doing to combat algorithmic lending discrimination and whether they have conducted analysis of the impact of fintech algorithms on minority borrowers. The letter from Warren and Jones "referenced a recently published analysis that found financial technology (fintech) companies' algorithmic models may lead to discriminatory outcomes or overcharges to borrowers."
 
Featured Posts
Recent Posts