Jun 28, 2019
In observance of Independence Day, the next CSBS Examiner will be posted on Friday, July 12
In This Issue...
"They who can give up essential liberty to obtain a little temporary safety deserve neither liberty nor safety."
---
CSBS to Congress: State System Has Expertise, Data and Supervisory Insight on Fintech Industry
 As the primary regulator of fintechs, state financial regulators have expertise, data and real-time insight into how these companies are interacting with consumers and functioning in the marketplace, Washington Department of Financial Institutions Director Charlie Clark told a House task force Tuesday. You can read his written testimony here.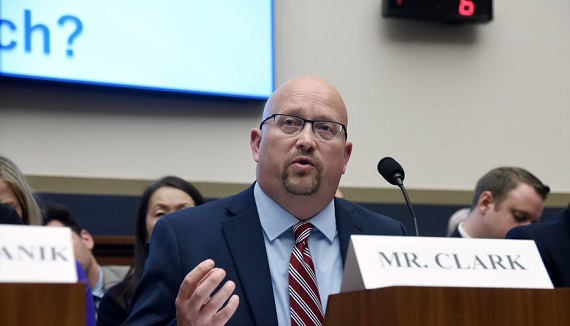 Clark represented CSBS on a panel of regulators that addressed fintech regulation before the House Committee on Financial Services' Task Force on Financial Technology. Clark also chairs the CSBS Non-Depository Supervisory Committee. 
Clark: "The current intersection between financial services and technology has accelerated change in the industry and for the state system. With industry participation, we are leveraging technology and data to create a more networked system of state regulation that functions more efficiently, with stronger consumer protections."  
"The @USOCC charter picks winners and losers. Currently, in the state system, a small company can scale up and be competitive... But with very large companies that would get a preference with the federal charter, that would create an unlevel playing field."#fintech

— CSBS (@CSBSNews) June 25, 2019

Insight: In licensing and supervising fintechs, state regulators focus on a firm's business activities, such as lending or money transmission, and not its technology per se. This approach allows regulators to apply current laws, which include consumer protections, to most cases. 
Data: Through the Nationwide Multistate Licensing System, one of the state's regtech solutions for licensing and regulating fintech firms, state regulators are tracking in real time the migration of the mortgage and MSB industries from a physical to online presence. 
Action: CSBS and state regulators are implementing Vision 2020, a set of initiatives, including developing a next generation technology platform, designed to harmonize multistate licensing and supervision of nonbanks. Through broad use of technology and data, Clark said, state regulators can spot trends early and prioritize resources to address risks. 
---
23 States Join Multistate Licensing Agreement for Financial Services Companies
Twenty-three states have committed to a multistate agreement that standardizes key elements of the licensing process for money transmitters and other money services businesses (MSB). The original agreement included seven states in February 2018. 
The agreement: One state regulatory department reviews common licensing requirements, such as business plan...direct and indirect owners, including background checks...financial information...and compliance with the anti-money laundering provisions of the federal Bank Secrecy Act. These important components of any MSB license represent a large part of an application review workload. The state communicates the review, called a certification, with all other participating states who have agreed to accept the findings. Each state then reviews remaining, state-specific elements. Licenses follow this second-phase review. Currently, 15 companies are involved in the second pilot of this initiative, and as of June 20, 2019, they have received 72 licenses. 
Charlie Clark, director of the Washington State Department of Financial Institutions: "The collaboration among these 23 states has significantly streamlined the licensing process for participating companies. We look forward to more states joining. This is a new era in the state system where we are not only coordinating but actively relying on our fellow regulators to safely bring new financial service products to our citizens." 
CSBS role: The multistate licensing initiative is part of Vision 2020, a set of initiatives that CSBS and state regulators are implementing to harmonize the multistate licensing and supervisory experience for nonbank financial services providers, including fintechs. 
More: Clark provides a full update on the initiative in the CSBS podcast, Simply Stated, which you can access here. 
Participating states: 
California
Connecticut    
Georgia
Iowa
Idaho    
Illinois
Kansas    
Kentucky
Louisiana    
Massachusetts    
Mississippi
North Carolina    
North Dakota    
Nebraska
Ohio    
Rhode Island  
South Dakota 
Texas
Tennessee    
Utah    
Vermont
Washington    
Wyoming     
---
CSBS Priorities for 2019-20
By Bret Afdahl
CSBS Chairman and South Dakota Division of Banking Commissioner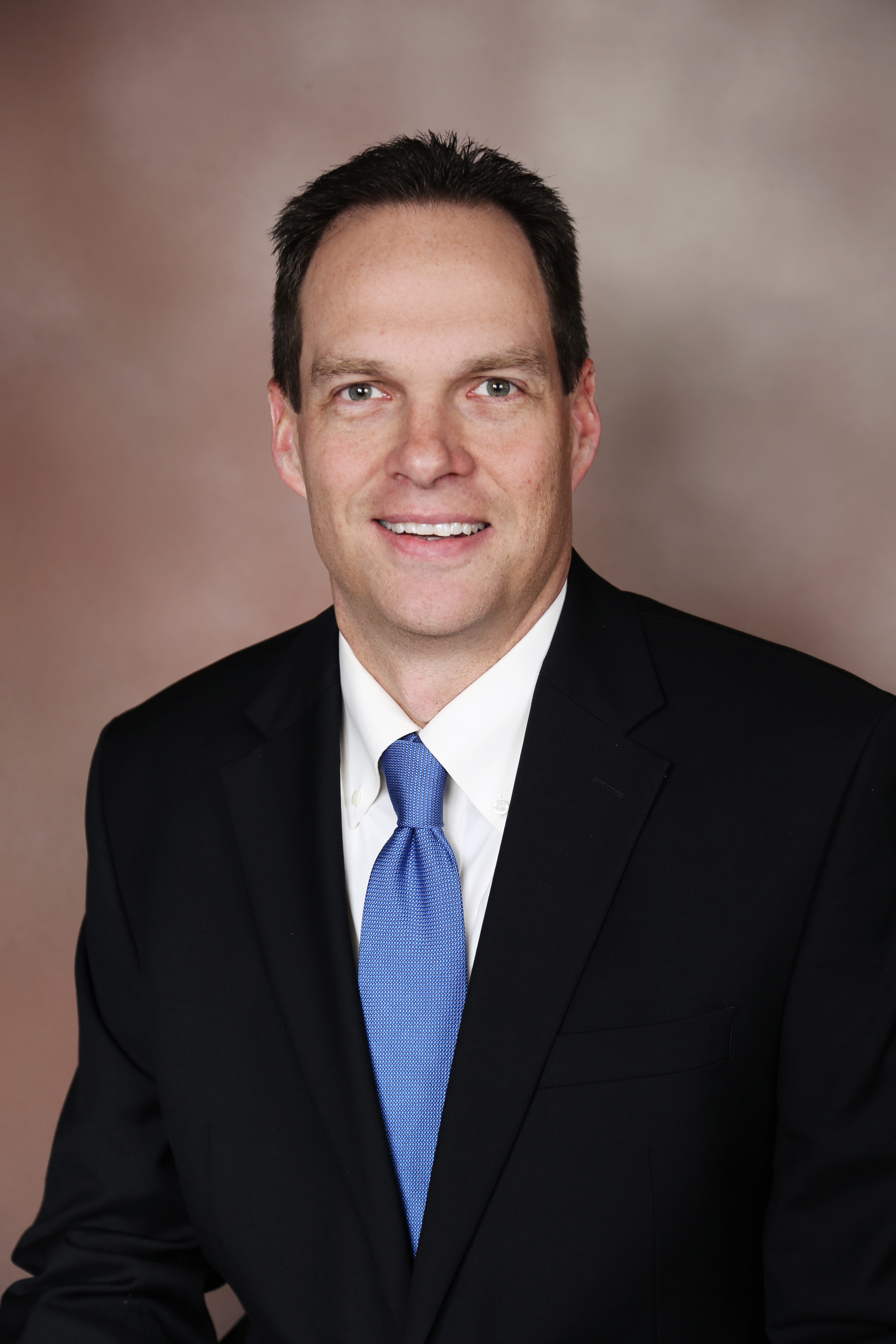 When I drive around to community banks and financial institutions, I always take a road map. No matter how familiar the territory, it always helps to have a guide to keep me on course. 
The same is true at CSBS. This is my first full month as CSBS Chairman, and I am looking forward to many accomplishments in the year ahead. As with most organizations, we have an annual strategic plan. To help chart our course, we have identified a road map for the next year. 
Here are our priorities:
Federal policy: Advance CSBS regulatory objectives with federal agency leadership
We have an active regulatory agenda with the new federal financial agencies leaders who are busy implementing the regulatory relief law passed last year. Our top regulatory priorities include shaping a community bank leverage ratio that provides real regulatory relief. Congress mandated that the agencies work with state regulators in creating the CBLR, and we want this effort to bring about meaningful regulatory relief. We also are sharply focused on ensuring the liquidity and funding of small banks and improving the timeless and transparency of joint state and federal compliance exams. 
Vision 2020: Advance recommendations from the Fintech Industry Advisory Panel
State regulators are moving forward with several of the proposals made earlier this year by our Fintech Industry Advisory Panel. The 33 member companies on the panel made recommendations intended to smooth the licensing and supervision of nonbanks across the nation while still maintaining strong consumer protections and local accountability – mostly by forging common definitions and practices, increasing transparency and expanding the use of common technology. We are already working on some of the initiatives, like a model state law for state-licensed money transmitters, a pilot program that streamlines the multistate exam process, and development of resources and tools to more easily navigate state licensing and regulatory requirements. 
Technology: Complete development of the new State Examination System
Building on the success of the Nationwide Multistate Licensing System (NMLS), the states are developing a new technology platform called the State Examination System (SES). We are currently readying ourselves for a pilot to be followed by a nationwide launch. This secure, end-to-end technology platform will integrate with NMLS and be the first nationwide system to bring regulators and companies into the same technology space for examinations. Doing so will foster greater transparency throughout supervisory processes. The system will improve collaboration while reducing redundancy and burden. Essentially, every aspect of an exam will occur digitally through SES.
Digital transformation: Develop data strategy to aid state regulators
Internally, CSBS is developing a data infrastructure that will allow state regulators to collate data sets from multiple state and federal sources. This infrastructure will enhance the state system by improving supervisory tools, expanding the financial landscape, and enabling real-time supervision.   
While state regulators and CSBS will work on a wide range of issues throughout my term, I am glad to have this road map to guide us. It is going help us stay on course to strengthen the state financial regulatory system. 
---
Simply Stated Podcast #6 - Bill Matthews on Technology
Follow Simply Stated on your favorite podcast service:
---
by Jim Kurtzke
CSBS Vice President of Communications
How does technology really affect financial services? It's a question asked a lot these days. But meaningful answers are not always apparent. We want to change that with this edition of Simply Stated. 
My guest is Bill Matthews. He is executive vice president at CSBS. And he is president and CEO of the State Regulatory Registry, the CSBS subsidiary that operates the Nationwide Multistate Licensing System (NMLS). That is the technology platform used by state financial regulators to license more than 25,000 nonbanks like mortgage companies and money transmitters. So Bill knows a thing or two about technology. And that's what we set out to talk about. How does technology affect how consumers are served? How does it change business models? And what does it force financial regulators to focus on?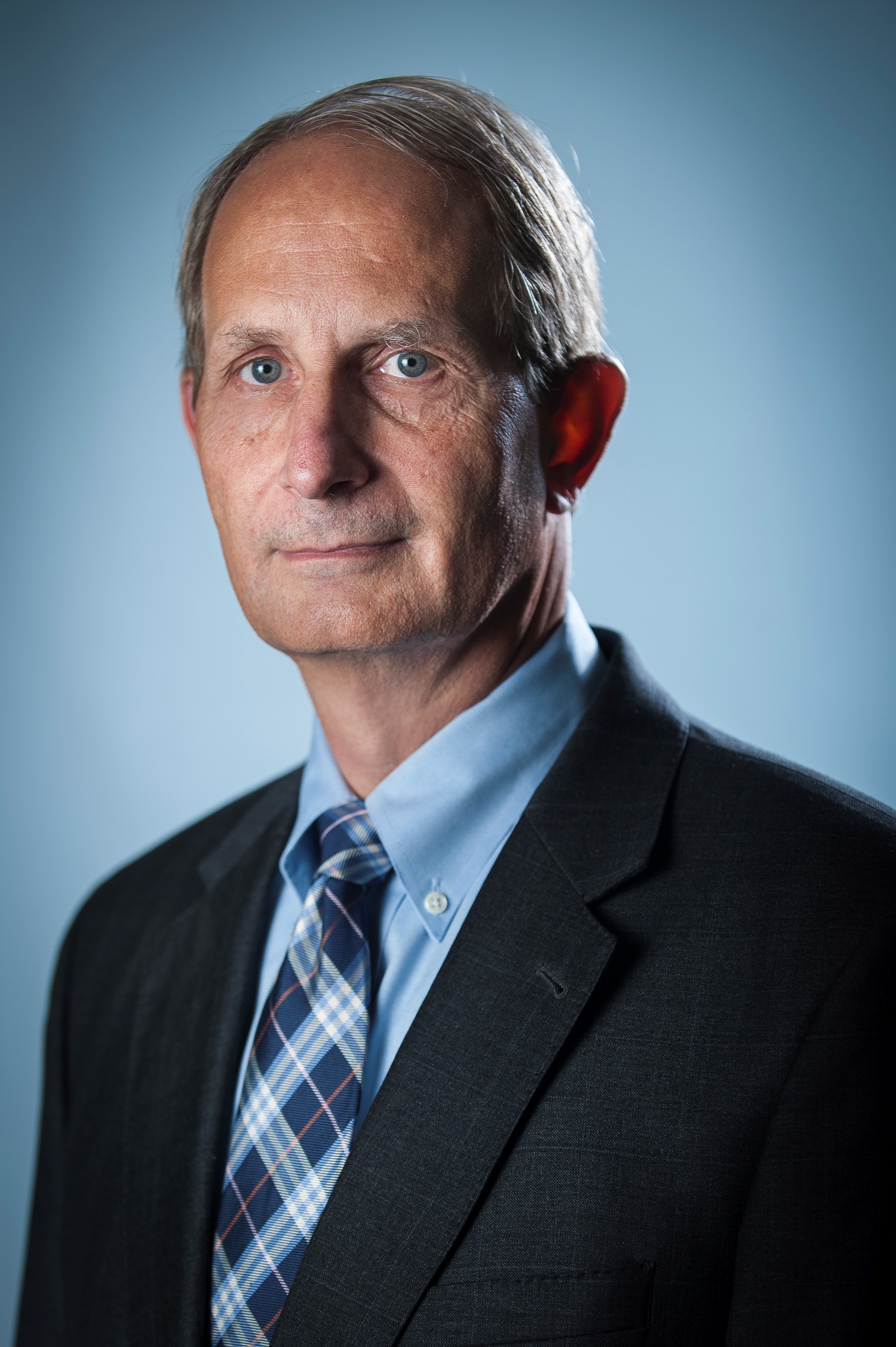 In our podcast, Bill describes how technology has enabled consumers to more easily access information and more of it...how this expectation has pressured companies to personalize information requests and accelerate the speed of financial transactions...and how some companies are able to profitably deliver these services in exchange for consumer data and the value it holds to other parties. 
"The value of [data] is that it allows a tremendous amount of money to go into R&D for a fantastic web search engine, free email...sharing services and facial recognition," says Bill. The tension point: "What is happening with our data and how do we know what's happening?" More ominously: "Who is monitoring what?"
The role of financial regulators: protecting consumers, enforcing laws governing data privacy and tracking, and ensuring compliance with federal anti-money laundering laws. Bill urges regulators to stay current on technology developments -- "and that's an incredible challenge" -- which can be done, in part, by regulators sharing best regulatory practices with each other.
Interestingly, one tool available to properly oversee financial services affected by technology is technology itself. And here, Bill turns the discussion to the system he knows best: NMLS. "NMLS is an efficiency play but it is also a data warehouse" that allows regulators to triage risk, process more transactions, and protect consumers. He also discusses other technology development efforts at CSBS, including a new state examination system and consumer complaint service. 
Bill's big message: with technology, "we are in a constant state of learning; if you are comfortable where you are, you are not advancing."
---
National Community Bank Survey Is Extended
By Michael L. Stevens
CSBS Senior Executive Vice President
We've extended the deadline until July 15 to submit responses to the CSBS National Survey of Community Banks. The survey can be accessed here.
The reason for more time? We want to hear your voice, community bankers. To date, 475 banks have completed the survey. We want at least 75 more. The data from this survey provides a deep understanding of the opportunities and challenges faced by community banks. It is useful information for both policymakers and researchers. 
This year is particularly important, as we have added a new feature: 15 questions in the survey have been included to be used for our inaugural sentiment index of community bankers. 
The answers to these questions about regulations, competition, economic conditions and market prospects will be combined to form a sentiment index of community bankers. The index is intended to shine light on specific market conditions and how they impact prospects for growth and participation by community banks in their communities. Community banks are close to the ground, and their perspective is a good economic indicator. 
What have we learned so far in this survey? Sixty-nine percent of bankers believe business conditions will be the same or better in the next year. Forty-four percent of bankers believe profitability will be higher over the next 12 months. Regulation and deposit growth are the top challenges for banks.
Going forward, these questions will be circulated on a quarterly basis to measure changing sentiments.
We look forward to hearing from you. 
Featured Posts
Recent Posts