Jul 12, 2019
"We realize the importance of our voices only when we are silenced."
---
State Focus: Vermont
By Molly Dillon, Vermont Department of Financial Regulation Deputy Commissioner of Banking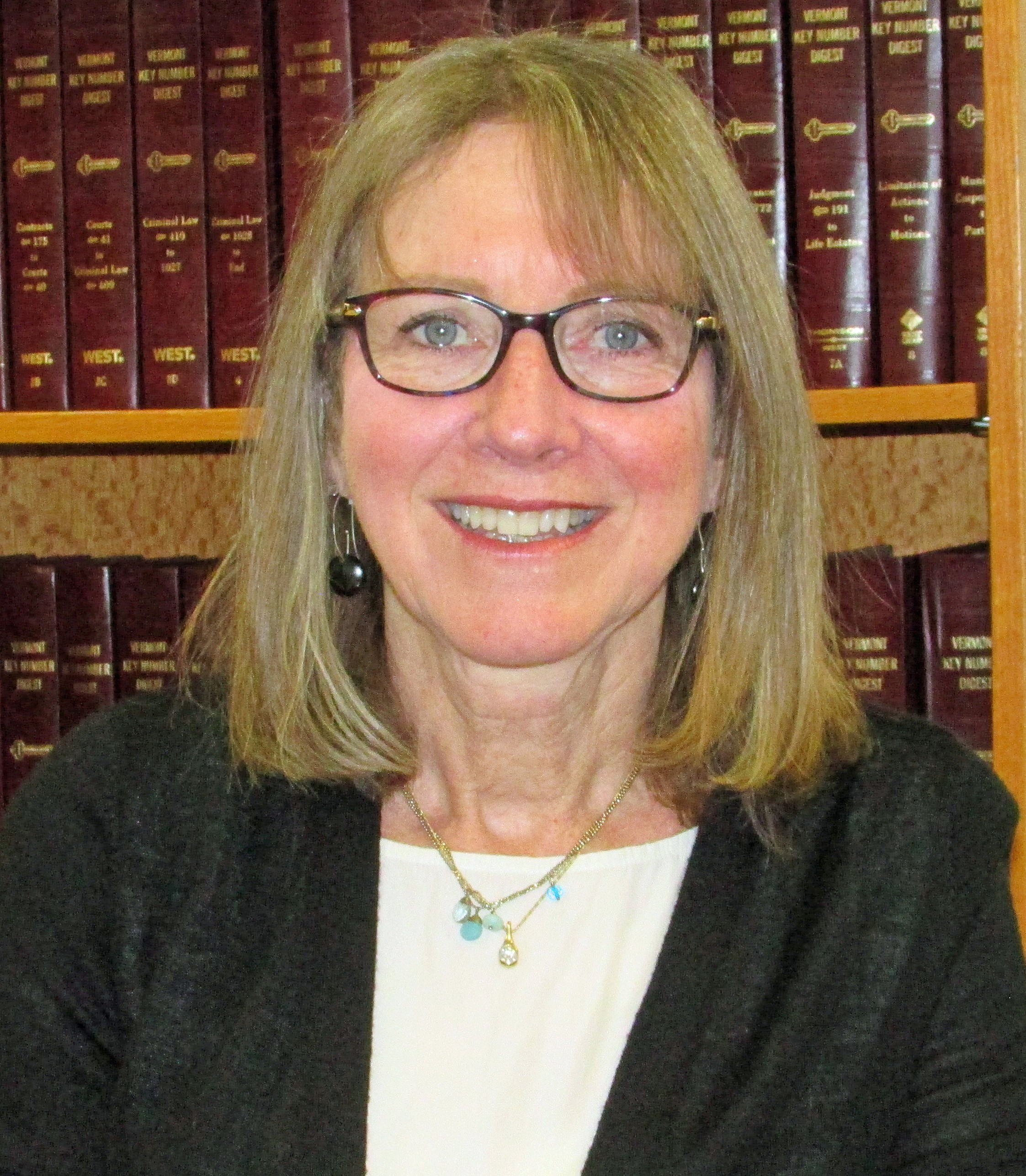 Vermont recently passed S. 154 (Act 20) to consolidate the common provisions in the nonbank license chapters into one general chapter. Our goal was to remove the inconsistencies and redundant provisions that had built up over time and to make the licensing regime easier to navigate for regulators and regulated alike.
Specifically, Act 20 consolidates the common provisions in Chapter 73 (Licensed Lenders), Chapter 74 (Consumer Litigation Funding Companies), Chapter 79 (Money Services), Chapter 83 (Debt Adjusters), and Chapter 85 (Loan Servicers) into a new Chapter 72 (General Provisions) that applies to all licensees. Items that are unique to a license type remain in the specific chapter. For example, mortgage loan originator education and testing requirements remain in Chapter 73. 
As the Nationwide Multistate Licensing System (NMLS) matured, the department began using NMLS as the licensing system for more than just mortgage lenders. As new license types were brought onto NMLS, the required NMLS provisions and regulatory updates were added to the various chapters on a piecemeal basis. This created some minor inconsistencies between the chapters. Over time, as well, redundancies built up across chapters: for example, "NMLS" was defined five separate times. 
The department estimates that the consolidation removed approximately 70 pages (nearly half) of the statute. 
In addition to consolidating the chapters, the bill made the following revisions and updates that:
Authorizes the department to deem a license application abandoned if it is incomplete and there has been no correspondence from the applicant for 90 days.
Provides that the department will review consumer litigation funding company applications like other applicants, including financial responsibility, experience, character, general fitness and criminal background checks. Prior law required only that litigation funding company applicants show proof of financial responsibility and provide a surety bond or letter of credit.
Updates the administrative penalty provisions to make them consistent for all licensees.
Changes the three-year exam cycle for loan solicitation companies to a risk-based exam cycle.
Excludes from the money services license requirement: 1) agents of payees; 2) payment processors; and 3) independent trust companies.
Updates cross references to federal laws and regulations.
Act 20 also amended a few other statutes that:
Authorizes the department to provide advisory opinions, non-objection letters and no-action letters and to charge a reasonable fee for considering these requests.
 Requires owners of ATMs to notify the department when a terminal is activated and when it is deactivated.
Prohibits a lead solicitation company from using the name of a financial institution without the financial institution's consent and gives the department, the financial institution and the Attorney General the ability to pursue violations.
Clarifies the application of loan payments to principal, interest and escrow amounts before they are applied to late fees. 
We in the Department of Financial Regulation are fortunate to enjoy a good working relationship with the chairs of the Vermont Senate Finance Committee and the House Commerce and Economic Development Committee, as well as with legislative counsel. The department prepared the initial draft of the bill and sent it to legislative counsel for review and to make sure it conformed to the current legislative drafting conventions. 
Although the bill was 150 pages long, much of that consisted of deletions from the five consolidated chapters. I presented the bill to both the Senate and House committees and DFR's counsel did a line-by-line explanation of the bill. The bill was passed with relative speed and enacted with only minor amendments; it became effective July 1. The department greatly appreciates the support it received from Governor Phil Scott, the Senate, the House and legislative counsel in passing Act 20. 
---
Podcast #7 - Tom Fite - How to Supervise in a World of Cyber Threats
As states become more adept with how they license companies and banks, they too are advancing their methods of supervision. All throughout the year, state regulators across the country are examining their chartered banks and licensed entities, ensuring they are acting in a safe and sound manner and ensuring consumers transacting with these businesses are adequately protected.
As technology has advanced, this process has only become more complex. Examiners need to know about a whole host of new products, how technology is impacting those products, and how cyber threats are challenging their institutions. And, they need to apply all that knowledge in a timely, efficient manner... and within budget.
Today we talk to Tom Fite, Director of the Indiana Department of Financial Institutions, who tackled the problem head-on. The results were great, and unexpected.
Listen to learn more.
---
Follow Simply Stated on your favorite podcast service:
---
National Community Bank Survey Deadline is July 15
By Michael L. Stevens
CSBS Senior Executive Vice President
We've extended the deadline until July 15 to submit responses to the CSBS National Survey of Community Banks. The survey can be accessed here.
The reason for more time? We want to hear your voice, community bankers. The data from this survey provides a deep understanding of the opportunities and challenges faced by community banks. It is useful information for both policymakers and researchers. 
This year is particularly important, as we have added a new feature: 15 questions in the survey have been included to be used for our inaugural sentiment index of community bankers. 
The answers to these questions about regulations, competition, economic conditions and market prospects will be combined to form a sentiment index of community bankers. The index is intended to shine light on specific market conditions and how they impact prospects for growth and participation by community banks in their communities. Community banks are close to the ground, and their perspective is a good economic indicator. 
What have we learned so far in this survey? Sixty-nine percent of bankers believe business conditions will be the same or better in the next year. Forty-four percent of bankers believe profitability will be higher over the next 12 months. Regulation and deposit growth are the top challenges for banks.
Going forward, these questions will be circulated on a quarterly basis to measure changing sentiments.
We look forward to hearing from you. 
---
In the Media
Community banks exempted from the Volker rule – The American Banker reported that federal regulators excluded community banks with less than $10 billion in assets from the Volcker Rule. "The agencies' February proposal exempted banks with less than $10 billion in assets or trading assets that represent less than 5% of total consolidated assets from the rule on February 8." The exemption goes into effect when it is published in the Federal Register. 
Facebook dominates the news (again) – Every aspect of Facebook's Calibra subsidiary and Libra cryptocurrency is under the microscope. President Trump weighed in on Libra and Bitcoin, tweeting, "Facebook Libra's 'virtual currency' will have little standing or dependability. If Facebook and other companies want to become a bank, they must seek a new Banking Charter and become subject to all Banking Regulations, just like other Banks […]"
On Capitol Hill, Roll Call reports that Facebook cryptocurrency is stirring worry and support in both parties. "Democrats and Republicans on the House Financial Services Committee peppered Federal Reserve Chairman Jerome Powell with questions about how the central bank would respond to Libra."
Reuters reported that Chairman Powell "called for a halt to Facebook's Libra cryptocurrency project until concerns ranging from privacy to money-laundering were addressed."
"As that was going on, Senate Banking Committee ranking member Sherrod Brown (Ohio) "released a letter urging the Fed and other regulatory agencies to 'protect [the] economy and consumers from Facebook's monopoly money.'
"But late in the afternoon, a small bipartisan group of House members urged their colleagues to approach cryptocurrency with an open mind." Roll Call continued. 
 
New York regulator Linda Lacewell – Linda Lacewell was profiled in the Wall Street Journal about her plans for the New York Department of Financial Services. In the piece, Lacewell says she plans to focus on ensuring data privacy and consumer protection and to police everything from financial marketing to online lending. 
 
Featured Posts
Recent Posts