Jul 19, 2019
"I think we're going to the moon because it's in the nature of the human being to face challenges. It's by the nature of his deep inner soul … we're required to do these things just as salmon swim upstream."
---
Why the Appraisal Waiver Is Important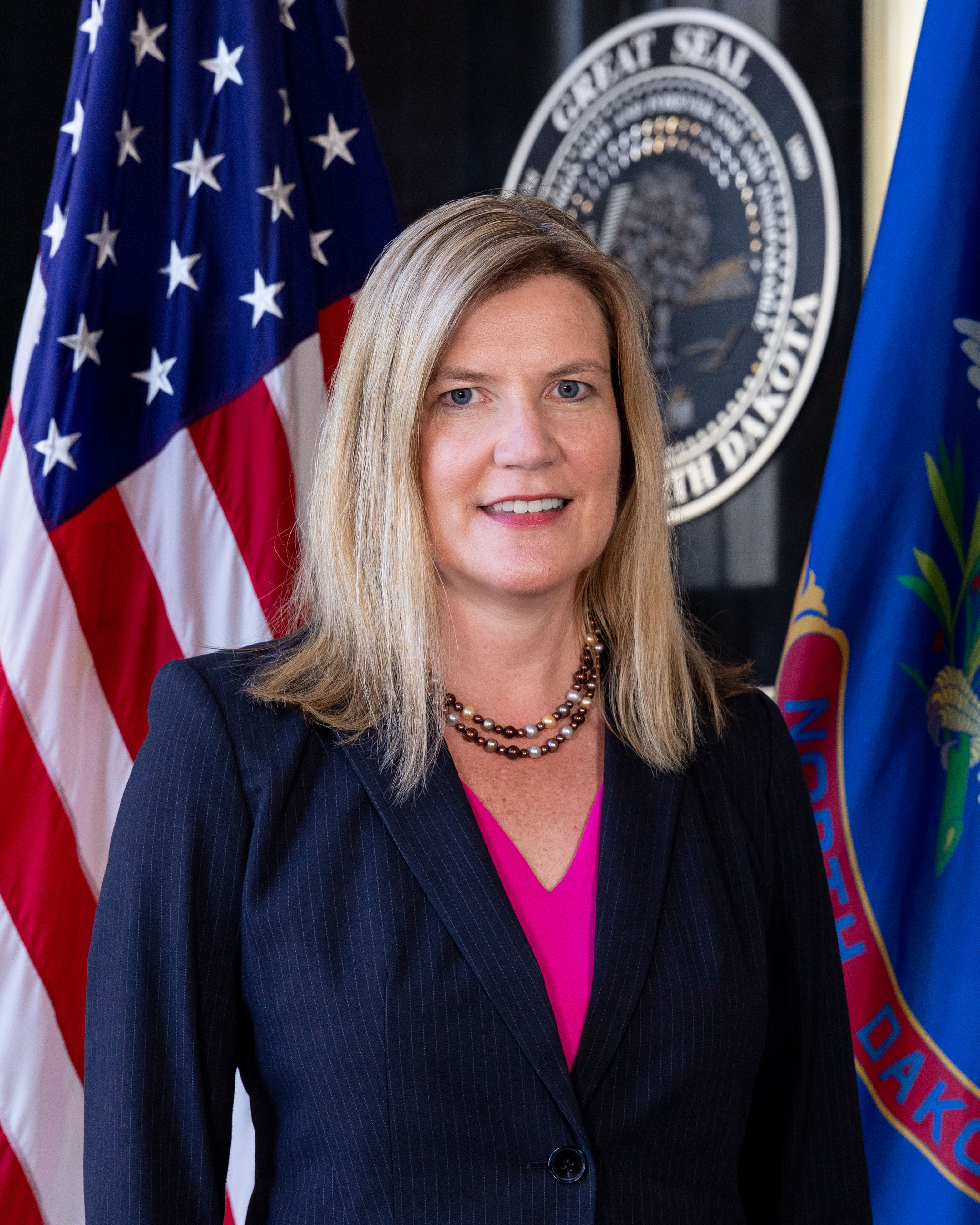 By North Dakota Commissioner for the Department of Financial Institutions Lise Kruse
The availability of appraisers and timeliness of appraisals has been a challenge for depository institutions in North Dakota for some time. At the Department of Financial Institutions, we are fully committed to working with the depository institutions and the appraisal industry to address these issues. The vibrancy and health of both industries are important to the citizens of North Dakota and the economy.
Last week, the Appraisal Subcommittee of the Federal Financial Institutions Examination Council (FFIEC) agreed to temporarily waive appraisal licensing requirements in North Dakota for at least one year due to a shortage of credentialed appraisers. 
This is a very important decision for residents in North Dakota. Currently, the shortage of appraisers who meet federal law requirements has caused assessments in some parts of our largely rural state to take up to three months. In some cases, the transactions have fallen through. 
Federal law provides that the Appraisal Subcommittee may, with the approval of the FFIEC, waive the certification or licensing requirements for appraisals performed in a state if they find that there is a scarcity of appraisers leading to significant delays in appraisal services. North Dakota is the first state to be granted such a waiver.
The waiver aims to improve the timeliness and cost-effectiveness of real estate transactions for at least the next year. Under the waiver, North Dakota banks and credit unions can appoint someone other than a licensed or credentialed appraiser to conduct assessments for real estate mortgage loans issued by banks or credit unions that are less than $1 million for business and agricultural loans or $500,000 for residential transactions. All appraisals still must comply with the Uniform Standards of Professional Appraisal Practice.
But there is still a lot of work to do. 
It is important to recognize the underlying issues that led to our request. The appraisal shortage has been around for a while. It is particularly an issue in our state, which is the size of New England but has only 760,000 residents. North Dakota is largely rural and 90% farmland. Even our biggest city, Fargo, is only 10 miles from sugar beet fields. That can be a challenge for credentialed and licensed appraisers, who might have to travel six hours round trip to assess a home. Sometimes, appraisers have been flown in from places like Minneapolis, with the cost passed along to the loan recipient. 
Last year, North Dakota Gov. Doug Burgum, the North Dakota Bankers Association and I asked the Appraisal Subcommittee to apply a seldom used waiver option for our state, asking them to lift federal real estate requirements that mandate a credentialed or licensed appraiser for five years. We became aware of the waiver option when it was suggested to us by federal regulators. We are the first state to ask for the waiver since it became available in 1989.
The application process was thorough. In April, we complied with a request by the Appraisal Subcommittee to provide even more data and information that demonstrated the scarcity of appraisers and the significant delays and costs it was causing. For example, 29 of North Dakota's 53 counties do not have an appraiser living in that county. Agricultural appraisals have been especially challenging, frequently taking two to three months to complete.
On July 16, the Appraisal Subcommittee approved the waiver in a 5-2 vote. The Subcommittee granted a one-year waiver with an optional year based on a condition that the North Dakota Department of Financial Institutions, bankers and appraisers work together to find a solution for the shortage and that there is still a scarcity. 
We are pleased to have even a partial approval. But again, this is just a start. 
Banks and other financial institutions must appoint well-qualified people to conduct the appraisals and ensure the loan process is efficient. This application does not change our department's role as a state regulator to enforce the law when there are loan violations, including missing appraisals. 
This is a call for all of us to work together to find a long-term solution for timely appraisals. This is an opportunity for appraisers, financial institutions and state and federal regulators to come together for change to help consumers in North Dakota. We want to make sure we never need to ask for a waiver again.
Read Commissioner Kruse's oral testimony at the Appraisal Subcommittee here.
---
State Regulators Are Critical to Fintech Oversight
This piece originally ran in the American Banker and is authored by Charlie Clark, director of the Washington State Department of Financial Institutions. He is also chairman of the Conference of State Bank Supervisors' non-depository supervisory committee.
Fintech regulation is getting a lot of scrutiny lately, especially as large, well-known entities want to enter the emerging industry.
Just a couple of weeks ago, I testified before a House Financial Services Committee task force as chair of the Conference of State Bank Supervisors (CSBS) committee to discuss the role of state regulators in fintech oversight.
While Congress and others may know how we supervise the 79% of the nation's banks that are state-chartered, there have been a lot of questions about how we license and enforce compliance for fintech companies. That is because the current intersection between financial services and technology has accelerated change in the industry.
We've been asked if we have the time and resources to regulate Silicon Valley fintech companies with multi-state money transmitter licenses, whether states have the ability to share information and whether we need new laws.
My answer is simple: yes. As the primary supervisors of nondepository financial companies, including fintech, state regulators are very aware that the speed of change due to fast-moving technology means we must advance with it.
As a result, we are working closely with each other and with fintech firms to have a strong network system of state regulation that functions efficiently, with strong consumer protections and allows fintech firms to scale rapidly.
Here is how it works: Regardless of what we call a nonbank entity, our licensing and regulation of it does not change because like every industry we supervise, fintech regulation is activities-based.
Whether someone goes to a storefront or uses an app, money transmission is money transmission. Similarly, lending is lending. States don't regulate a company differently just because it calls itself "fintech" and operates via a cellphone.
We look beyond labels and marketing to understand the underlying activity and how it fits within state laws and regulations. And most often, a fintech company's activities fit squarely within the existing state framework. Our role as gatekeepers to financial services is to make sure transactions are made safely by sound companies that deal fairly and honestly with consumers, and protect their data.
We've been doing this for a while. My own department oversees more than 17,000 state-licensed, nondepository entities and individuals. I've been with the agency as fintechs have emerged — even before they were called fintechs.
We licensed electronic money transmitters when they were web-based and adapted when they moved to apps. Our agency has made sure to stay a step ahead of these new business models and ensure consumers are protected.
As fintech continues to evolve, so does state regulation. We began looking into how to strengthen our system a number of years ago. In 2017, we formally committed to Vision 2020, a set of initiatives designed to harmonize and strengthen multistate supervision.
State regulators, with industry participation, are leveraging technology and data to create a more networked system of state regulation that functions more efficiently, with strong consumer protections. Our long-standing practice of coordinating with federal agencies allows us to assist with their public policy and financial stability objectives.
As a part of Vision 2020, state regulators have gathered industry input from fintech firms on how to streamline regulation nationwide while maintaining strong consumer protections and local accountability. Some of the resulting initiatives are: a model state law for money transmitters; a pilot program that streamlines the multistate exam process; and new resources and tools for companies to more easily navigate state licensing and regulatory requirements.
We also are making improvements to the Nationwide Multistate Licensing System, which began as a comprehensive system of licensing and registration of all state-licensed mortgage companies and mortgage loan originators. But today, it is also used by states to license a broader range of nonbank financial services providers, including money services businesses, consumer finance lenders and debt collectors.
Last year, the NMLS licensed 24,000 companies. Through NMLS, we track nonbank activity and produce quarterly reports on money services businesses and mortgage lenders.
The states are building off the success of NMLS by developing a new technology platform called the State Examination System that we plan to launch later this year. This secure, end-to-end technology platform will integrate with NMLS and be the first nationwide system to bring regulators and companies into the same technology space for examinations. Doing so will foster greater transparency throughout supervisory processes.
The system will improve collaboration while reducing redundancy and burden. Essentially, most aspects of an exam will occur digitally through the State Examination System.
CSBS has been working with Congress for a few years on legislation that would improve bank third-party supervision by integrating the states into the Bank Services Company Act. The House Financial Services Committee unanimously approved the Bank Services Company Coordination Act in the 115th Congress, and we are hoping to see the current version, HR 241, advance.
We also are prioritizing cybersecurity training through a sweeping program that will train 1,000 examiners in both the bank and nonbank space at no cost to the states by the end of 2019.
State regulators have expertise, data and real-time insight into how fintech companies are interacting with consumers and functioning in the marketplace. We are strengthening our oversight of the fintech industry by working together, ensuring transparency, eliminating redundancy and providing support in compliance exams to make sure our nation's financial system works — no matter what the activity is called.
---
In the Media
Facebook on the Hill – Coverage of Facebook's House and Senate hearings stretched from trade publications to local papers. Before the hearings, Politico reported, "Among the expanding list of questions posed by lawmakers and watchdog groups: What privacy and consumer protections will be in place? What anti-money laundering safeguards will apply? What risks are being posed to the broader financial system?"
Truist Bank community investment – The Charlotte Observer said BB&T and SunTrust announced a  $60 billion community investment ahead of merger to become Truist Bank. "The three-year financial commitments include: $31 billion for home mortgage loans to low-to-moderate income and minority borrowers; $7.8 billion in small business loans; $17.2 billion in Community Development Lending for affordable housing development, small business loans to nonprofits; and $3.6 billion in Community Reinvestment Act investment and philanthropy.
Credit reporting reform bills – The House Financial Services Committee advanced bills to "allow consumers greater access to their credit reports," according to the American Banker. "The Improving Credit Reporting for All Consumers Act would require the CFPB to craft minimum standards for the credit bureaus and would give consumers the right to appeal credit reporting decisions. The Restoring Unfairly Impaired Credit and Protecting Consumers Act … would reduce the time period during which negative information can stay on a credit report from seven to four years. The Free Credit scores for Consumers Act would require credit bureaus to provide users with free copies of their credit scores. The Restricting Use of Credit Checks for Employment Decisions Act would prohibit employers from using credit information when evaluating job candidates."
CFPB reevaluating examinations – CFPB Director Kathy Kraninger said, "[the] CFPB is reevaluating its process of examining financial institutions." Politico Pro reports the director said, "We are taking a fresh look at the entire process of examinations to ensure that we're risk-prioritizing our resources, utilizing technology to automate certain tasks and taking full advantage of appropriate partnerships with our fellow regulators," at a speech in Washington. "Our approach must recognize that the bureau is not the only government agency with supervisory authority over financial institutions," she added.
FASB delaying CECL implementation – The Wall Street Journal reports that the Financial Accounting Standards Board will delay the implementation the Current Expected Credit Losses standard. "For large public banks, which the FASB defines as SEC filers excluding small reporting business entities, CECL would still take effect in the fiscal year and interim periods beginning after Dec. 15, 2019.
"The board also proposed to delay implementation by three years for small public lenders; two years for all non-SEC-filing public lenders; and one year for private and nonprofit lenders. Those benefiting from the delay will have to implement CECL for fiscal year and interim periods beginning after Dec. 15, 2022."
Featured Posts
Recent Posts