Sep 13, 2019
"Don't gobblefunk around with words."
---
Statement from John Ryan on House passage of the Bank Service Company Examination Coordination Act
State bank regulators support this week's passage by the House of H.R. 241, the Bank Service Company Examination Coordination Act of 2019. This bill clarifies the ability of state and federal regulators to effectively coordinate bank vendor supervision, thus enabling banks to leverage the latest financial technology on behalf of their customers and communities. This CSBS-supported legislation advances a key component of CSBS Vision 2020, the state initiative to modernize financial services regulation.

The Bank Service Company Act authorizes federal regulators to examine bank vendors for potential risks. The majority of state banking regulators have the same responsibility and authority under state law to oversee the same vendors. Banks rely on these third-party service providers to support core banking functions like loan origination, cybersecurity, cloud computing and payment processing.  

Examination of TSPs is a critical piece of assessing the safety and soundness of a financial institution, ensuring the stability of the entire banking system where state regulators oversee nearly four in every five U.S. banks. 

Enabling state-federal information sharing and exam coordination moves the dual banking system significantly closer to the CSBS Vision 2020 objective of providing a streamlined supervisory experience for nonbank fintech companies. 

Through passage of the Bank Service Company Examination Act, policymakers will be sending a strong message that networked supervision of federal and state authorities is a vital part of the financial system.

We thank Representatives Williams (R-TX) and Meeks (D-NY) for their work to bring this bill forward, as well as Chairwoman Waters (D-CA) and Ranking Member McHenry (R-NC) for their support. CSBS calls on the Senate to take up the measure expeditiously.
---
Fed Reserve Governor Bowman Confirmed for Full Term
This week, the U.S. Senate confirmed Federal Reserve Governor Michelle Bowman for a full 14-year term in a 60-31 vote. Her current, partial term was set to expire in January 2020. Prior to the vote, CSBS President and CEO John Ryan sent a letter asking the full Senate to approve Governor Bowman's nomination: 
"Dear Majority Leader McConnell and Minority Leader Schumer:
 
"On behalf of the Conference of State Bank Supervisors, I am writing to express state bank regulators' continued support for Michelle Bowman's nomination to a full term on the Board of Governors of the Federal Reserve System. Governor Bowman is a dedicated public servant with vital experience as a community bank regulator in addition to her service on the Federal Reserve Board over the past nine months.
 
"Governor Bowman is the first person to fulfill a requirement in federal law, advocated by CSBS, that at least one member of the Federal Reserve Board of Governors have primary experience working in or supervising community banks. Governor Bowman has both, which informs the Federal Reserve System's monetary, regulatory and associated policy work.
 
"In her brief tenure, Governor Bowman has been a constructive force in the development of the community bank leverage ratio, call report simplification and expanded communication with state regulators. CSBS encourages Governor Bowman's swift confirmation."
---
Podcast #10 - Greg Gonzales - State Regulations, Partnerships, and Tennessee
by Matt Longacre
CSBS Director of Communications
Our guest for this podcast is Greg Gonzales, commissioner of the Tennessee Department of Financial Institutions. Like many other state regulators, the department oversees banks, credit unions, trust companies, and a variety of nonbanks. Because of this diversity, Greg says, "Our small department touches every community in the state of Tennessee."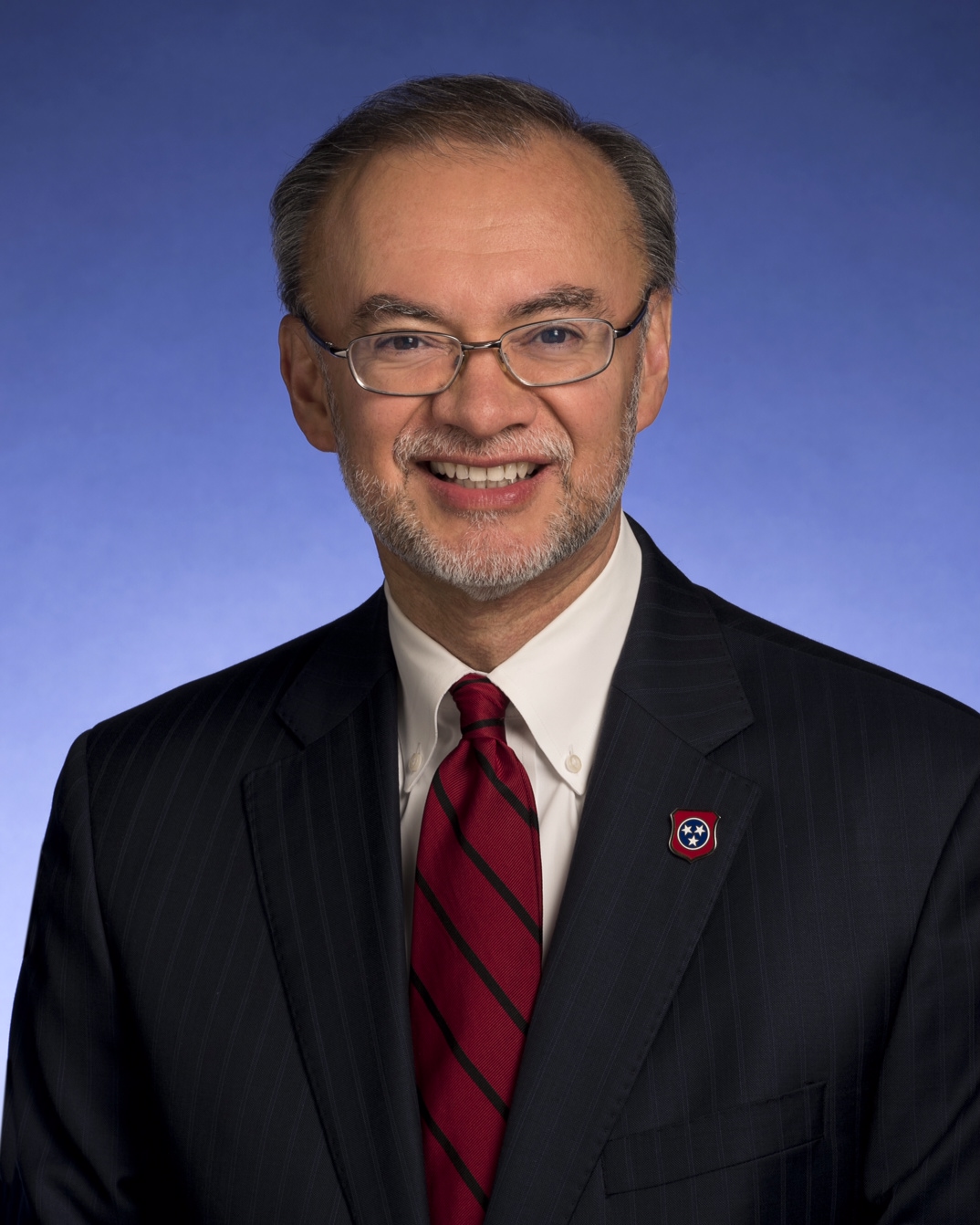 And that comes in handy as the department looks to support the strategic plan of the state's new Governor, with an emphasis on assisting rural communities across the state. The regulatory approach relies on balancing two important parts of its mandate — "ensuring safety and soundness and being mindful of economic development" — while tailoring regulations to the risks presented by individual institutions, depository and non-depository alike. 
To Greg, that's the best way to enable financial institutions to deliver benefits to the citizens of Tennessee. "We want to help institutions not just survive but thrive." 
In our interview, Greg elaborates on his regulatory approach. He recounts how companies have thanked the department for flagging risk issues to make those companies stronger entities. He describes a large increase in assets managed by state-chartered banks — from about $40 billion a few years ago to $120 billion and more in the near future — and what conditions have led to this growth.
He also speaks to his role as chairman of the State Liaison Committee of the FFIEC and the critical role that organization performs. In particular, he appreciates how federal officials have supported state efforts to assist smaller institutions on issues such as exam modernization, and how CSBS provides important staff support. And, finally, he speaks to how regulators need to do their jobs — both with industry and consumers — to enable financial services to be delivered in a safe, sound and reliable manner. As he summarizes, "It's all about public confidence."
A lifelong Tennessean, Greg speaks with enormous pride in the work of his department, everyone he works with outside the department, and his hopes for a better future for all those in the state. 
Conducting this interview is Jim Kurtzke, CSBS Vice President of Communications, who recently spent the day with Greg and his staff in their offices in Nashville. 
---
Follow Simply Stated on your favorite podcast service:
---
CSBS 2020 Community Bank Case Study Opens 
CSBS began accepting this week applications for its 2020 community bank case study competition. Faculty advisors are encouraged to submit their statements of interest.  
The annual competition is open to undergraduate students in all fields of study as an opportunity to gain valuable first-hand knowledge of the banking industry. Student teams partner with local community banks to conduct original case studies.  
This year's competition will focus on the impact of the Bank Secrecy Act and Anti-Money Laundering requirements on community banks. Student teams will examine compliance challenges, associated time and costs and identify potential regulatory reforms.  
Each student member and faculty advisor of the first-place winning team will receive a $1,000 scholarship and be invited to present at the CSBS-Federal Reserve-FDIC Community Banking in the 21st Century Research and Policy Conference. Their work will be published in the CSBS Journal of Community Bank Case Studies. Teams that place second and third will also receive scholarships and have their works published in the journal. 
Deadlines 
Nov. 22, 2019: To participate, faculty advisors must submit a Statement of Interest at csbs.org/bankcasestudy. (Note: Faculty advisors are not yet expected to have a full student team.) 
Feb. 3, 2020: Deadline for student teams and community bank partner to be identified and fully registered to participate in the competition. 
April 20, 2020: Final papers and videos are due by noon local time. 
---
Participate in the Community Bank Quarterly Survey!
For Examiner readers who are community bankers: CSBS released the first ever Community Bank Sentiment Index earlier this month, and you can participate in the next survey and provide your bank's perspective on the nation's economic outlook.
We have issued the third quarter survey for community bankers to complete. All it takes is four minutes to answer 15 questions to share your perspective of the economic outlook. Data will be collected during the month of September with the initial reading released at the Community Bank Research and Policy Conference on October 1. 
This index has the opportunity to be an important indicator of economic activity for policymakers, community bankers and the market. If you are a banker, we need and value your perspective. If you are a regulator or vendor for community banks, please make them aware of the survey and encourage participation. 
Featured Posts
Recent Posts
Email Subscribe Block Newsroom
News to your ears,
New every month.

CSBS Podcasts