Sep 27, 2019
"Among the natural rights of the colonists are these: First a right to life, secondly to liberty, and thirdly to property; together with the right to defend them in the best manner they can."
---
CSBS President and CEO John Ryan Comments on Regulatory Developments of the Week
On the FDIC's Final Rule for the Community Bank Leverage Ratio
The final Community Bank Leverage Ratio rule adopted last week by the FDIC included significant changes from the original proposal that grant community banks meaningful relief from capital requirements and ease call report burdens. This is a significant step toward tailoring regulation that frees up community banks to spend more time on serving their communities and less time managing complex capital requirements.
You can learn more about the CBLR rule and the concerns the FDIC addressed in one of our previous podcasts.
On the ILLICIT CASH Act, S. 2563 
CSBS applauds the efforts of Sens. Warner, Cotton, Jones and Rounds for their leadership and engagement with state regulators in drafting the ILLICIT CASH Act.  
The ILLICIT CASH Act is a strong, forward looking bill that modernizes the Bank Secrecy Act (BSA) and our regulatory approach to anti-money laundering (AML). The bill recognizes the valuable role of state regulators in fighting financial crime and improving our BSA/AML regime. 
State regulators have a broad, unique perspective of BSA/AML risks. Unlike any single federal regulator, most state regulators oversee multiple financial intermediaries in the U.S. payments system, including banks and money services businesses (MSBs). And state regulators are critical in BSA supervision. For example, they conducted approximately 1,600 BSA exams at state-chartered banks in 2018 alone, and they are the primary regulators of MSBs. 
State regulators stand committed to continuing our work with Congress, FinCEN, federal regulators and law enforcement to better protect our citizens and financial system from bad actors.
---
How Technology Is Transforming State Regulation
By John Ryan
President and CEO, Conference of State Bank Supervisors
As more nonbanks are being powered by technology-driven business models, state financial regulators have discovered that technology is also the means by which we can strengthen oversight of these very institutions, ensure the free exchange of commerce, and protect consumers. 
Today, we are combining new technology systems with data analytics and more harmonized multistate practices to make better regulatory decisions, slash approval times for new entrants, and eliminate regulatory redundancies. 
In short, technology is propelling a regulatory transformation in financial services.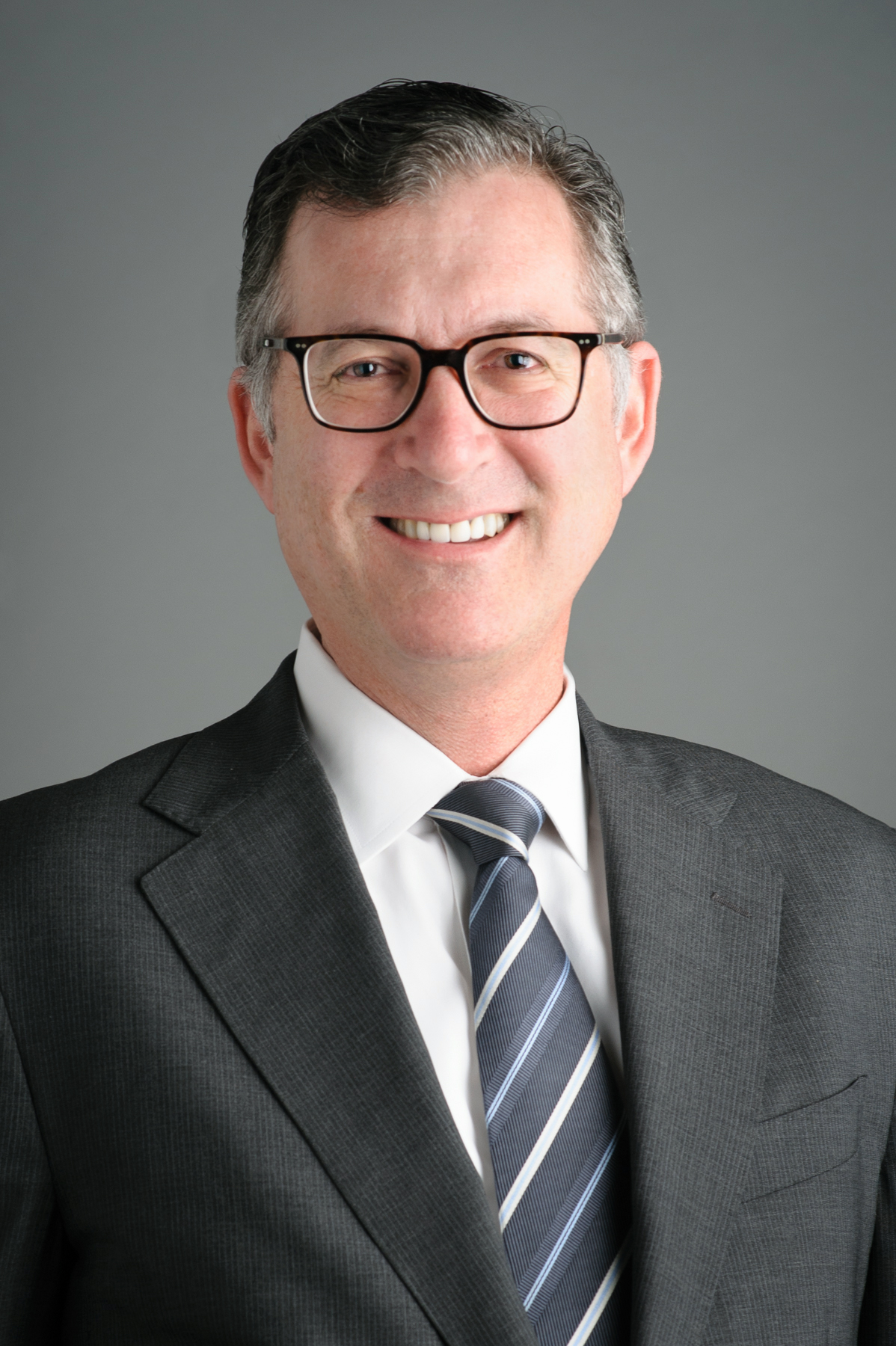 And it all began with the Nationwide Multistate Licensing System (NMLS). In 2008, Congress directed mortgage originators to be licensed through NMLS, a technology platform operated by CSBS. The decision acknowledged the licensing and supervisory powers that state financial regulators have as the primary regulator of most nonbank financial services companies. And Congress saw how NMLS usage already was growing at the state level.
Through NMLS, state regulators have helped ensure that the mortgage industry operates with integrity, transparency and accountability. Today, the system captures information from more than 24,000 companies and 165,000 individuals operating with state licenses, and 9,200 entities and 415,000 individuals registered at a federal level. 
As a result, NMLS has become the primary source of vital data, through a one-of-its-kind Mortgage Call Report, that is shared, in detail or summary level, with state and federal regulators, policymakers, industry and the public, describing origination volumes, geographic distribution, risk factors, business models and more. Numerous federal agencies rely on NMLS data for their regulatory activities.
Initially focused on the mortgage industry, over the years state regulators have expanded their use of NMLS to other nonbank segments, such as money services businesses (MSBs), debt collectors and consumer finance companies. Indeed, today our MSB Call Report – another regulatory first -- describes in detail the $1.4+ trillion payments industry.
In addition to industry reports, we operate a public website, NMLS Consumer Access, that allows consumers and industry to see if nonbanks are licensed to do business in their state and whether there are any adverse regulatory actions. Last year, the site had 3.3 million visits.
By relying on a single nationwide platform to license many types of nonbanks, state regulators have transformed financial supervision by gaining enormous efficiencies, gathering actionable data, and providing helpful consumer information. 
What about the future? 
In recent years, we have seen substantial growth in the nonbank sector and, armed with new technology tools, the desire among more nonbanks to expand their business regionally or nationally. All this puts the onus on state regulators to license and supervise a greater number of nonbanks and reduce the friction of the multistate experience.
Put another way, our plans for the future need to be just as ambitious as our contributions to the past. Fortunately, they are.  
State regulators are moving towards an integrated, 50-state system of licensing and supervision for nonbanks, including fintechs. To do so, we are relying on greater use of technology and common practices. This commitment drives a large list of initiatives at CSBS, which we collectively call Vision 2020. 
Next month, we will begin deploying a new technology system, the State Examination System (SES), that will do for nonbank examinations what NMLS has done for nonbank licensing. A single, nationwide platform to track the performance of a licensed nonbank, collect information for an upcoming exam, and share exam findings with all other states where the nonbank operates. Nothing like this exists today. SES represents a rare win-win: greater regulatory efficiency for industry but enhanced supervision for regulators. 
At the same time, a growing list of states that represent a majority of U.S. citizens are transforming the way they conduct multistate licensing exams for MSBs. Rather than each state performing identical tasks, one state leads the process and other states agree to accept the resulting findings, a process that has slashed licensing cycle times by two-thirds.
That's not all. From our many years of collecting data through NMLS, we have been able to build statistical models that can quickly classify new licensing applicants by risk. Lower-risk applicants can be streamlined through approval processes, while regulatory staff can focus more of their time on higher-risk cases. This is the logic we are currently building into a next generation NMLS as well as the new examination system. 
The results? State regulators able to make better informed decisions, process a larger volume of nonbank licensing applicants, do so more quickly, and more effectively examine companies that warrant a deeper look. And all this will be true for nonbanks that operate in one state, all states and everywhere in between.
It is an exciting time to be leading CSBS. There is a technology-driven revolution happening in state regulation today. And it represents an incredible opportunity to strengthen a system of licensing and supervision such that -- no matter how the financial services industry changes -- public confidence, economic growth and consumer protection remain the hallmarks of financial regulation. 
---
Podcast #12 - Margaret Liu - Update on Fintech Regulation
by Jim Kurtzke
CSBS Vice President of Communications
Fintech continues to be a hot-button issue for regulators, industry and policymakers. All of us want to know what the future holds, but few of us really know the answers. What we do know is that technology is powering more financial transactions, enabling new business models, and even propelling new regulatory initiatives. 
So this is a good time to check in with those representing state regulators and get their perspective. And that is the purpose of this version of Simply Stated. 
In February, we interviewed John Ryan, the CSBS CEO, who discussed recommendations from a fintech advisory panel that CSBS organized. John talked about how CSBS agreed to implement several recommendations from the panel. 
Today, we are talking with Margaret Liu. She is senior vice president and deputy general counsel here at CSBS. And she is the point person for Vision 2020, a set of CSBS and state initiatives designed to better harmonize the multistate experience for fintechs and other nonbanks. 
To Margaret, "there is something different with the pace of new companies and business models" and the regulators' response is not less regulation but "a new way of thinking about what regulators do." Technology, transparency and common standards play big roles here.
So let's ask Margaret: how did we get to this point where fintech regulation has become such a big focus of state regulators? Where do things stand? What can we look for in the near future? And what is the end game for Vision 2020? Assuming there is one. Ok, that is a bit of a tease. 
In the meantime, there is a lot of Vision 2020 activity happening. Here is a snapshot from just the past few months:
Seek industry input. CSBS is implementing 14 recommendations made by its Fintech Industry Advisory Panel of 33 companies. 
Develop next generation technology systems. CSBS is about to launch a new State Examination System (SES) for state regulators that will move the process online, allow states to share information more easily, and enable greater multistate collaboration in examinations. Indeed, SES has the potential to do for supervision what the Nationwide Multistate Licensing System has done for licensing.
Harmonize the multistate experience. Twenty-six states, representing a majority of the U.S. population, are participating in a multistate licensing compact for money services businesses (MSBs) that is reducing licensing cycle times by two-thirds. CSBS also recently took steps, recommended by the advisory panel, to make state regulation more transparent by deploying an online portal of state regulatory guidance for fintechs...and an interactive map that identifies where exemptions exist in state money transmitter laws. In addition, CSBS is getting ready to roll out for public comment a model MSB law, another panel request.
Empower state regulatory departments. To boost knowledge and skills in supervising e-commerce, CSBS has been conducting cybersecurity training nationwide, reaching as many as 1,000 state examiners. Further, we have just launched a new MSB accreditation program so state agencies can benchmark their performance against other states.
Improve third-party supervision. The U.S. House of Representatives recently approved, on voice vote, a CSBS-supported amendment to the Bank Service Company Examinations Act that will enhance the information flow among federal and state regulators when examining technology service providers. The bill now heads to the Senate. 

Look for more developments in the months ahead.
---
Follow Simply Stated on your favorite podcast service:
---
CSBS Data Corner: Agent of the Payee Interactive State Map
By Melissa Puccinelli 
CSBS Senior Analyst
Money services businesses have become increasingly national in scale and scope. As of January 1, a total of 269 licensees operated in more than one state. In fact, 104 of these companies operated in 25 or more states, and 47 companies operated in 45 or more states. 
While each state has a similar definition of money transmission, each state defines and interprets money transmissions and its exemptions differently. As a result, unwarranted time and money are spent on interpreting how money transmission is defined, and which persons and activities are exempt state-to-state. 
Some states allow an agent of the payee, which is an exemption – by statute, regulation, or interpretation – that says an individual or company does not require a money transmitter license for the activity of receiving money from a person for payment for goods or services to a third party.
The interactive map below shows which states grant an agent of the payee exemption. 
---
Fed Video Series Highlights Contributions of Community Banks
Leading up to the Community Bank Research Conference next week, the Federal Reserve is releasing videos highlighting unique contributions of community banks and state regulators. Here are the videos released so far:
Commissioner Perspective: Charlotte Corley
Charlotte Corley, commissioner of the Mississippi Department of Banking and Consumer Finance, discusses the diversity of Mississippi's economy, and how the state's banks serve a variety of communities, from the beach towns along the Gulf Coast to the agricultural towns in the heart of the Delta. She details how this spring's excessive flooding has impacted the state and its farmers, and how community banks have really stepped up to be able to meet the needs of all of their customers.
Bank of Bird in Hand
Lori Maley, president and CEO of Bank of Bird-in-Hand, Bird-in-Hand, Pa., and Bill O'Brien, executive vice president and chief lending officer, discuss how their team has tailored the bank's services to be of optimal assistance to the members of the local Amish community, as well as to their non-Amish neighbors and businesses. Kevin Eshleman, lead pastor of Ephrata Church, Ephrata, Pa., explains how the Bank of Bird-in-Hand helped his fast-growing congregation build a new place to worship, which was also designed as a gathering spot for the entire community.
Bank of Kilmichael
Buddy Mortimer, CEO of the Bank of Kilmichael in Kilmichael, Miss., and Stan Blaylock, senior vice president, discuss the bank's history and its relationship with Gun Dog Supply, a popular online retailer of hunting dog training gear and supplies. Steve Snell, Gun Dog Supply president, provides a look into the business of dog hunting supplies and shares how the bank, founded in 1904, assisted with the company's growth. Mortimer's grandfather was one of the original founders of the Bank of Kilmichael.
Featured Posts
Recent Posts
Email Subscribe Block Newsroom