The Examiner
Feb 9, 2018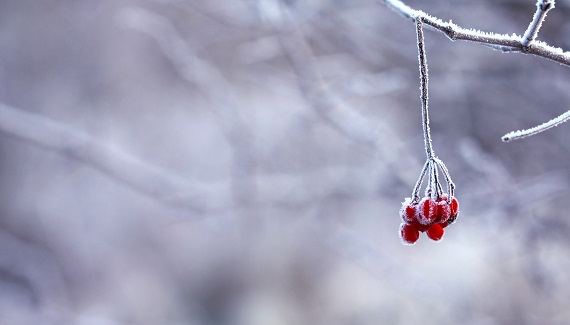 "I say it is impossible that so sensible a people [citizens of Paris], under such circumstances, should have lived so long by the smoky, unwholesome and enormously expensive light of candles if they had really known that they might have had as much pure light of the sun for nothing."
- Benjamin Franklin
Discussing Daylight Savings Time, instituted this day in the US in 1942
Daylight Savings Time begins this year on March 11
---
State Regulators Take First Step to Standardize Licensing Practices for Fintech Payments
Seven states have agreed to a multi-state compact that standardizes key elements of the licensing process for money services businesses (MSB).
The agreement: If one state reviews key elements of state licensing for a money transmitter – IT, cybersecurity, business plan, background check, and compliance with the federal Bank Secrecy Act – then other participating states agree to accept the findings. The result is expected to significantly streamline the MSB licensing process.
The states announcing this agreement today are Georgia, Illinois, Kansas, Massachusetts, Tennessee, Texas and Washington. Other states are expected to join this compact.
This multi-state compact represents the first step among state regulators in moving towards an integrated, 50-state system of licensing and supervision for fintechs. In May 2017, state regulators, operating through the Conference of State Bank Supervisors (CSBS), issued a policy statement establishing the 50-state goal. CSBS then developed Vision 2020 as a series of implementation initiatives, including:
Forming a Fintech Industry Advisory Panel of 33 companies to identify pain points and recommend solutions
Building a next generation technology platform to streamline both the licensing and supervision of non-banks
Working with states to harmonize their licensing and supervisory practices, such as the announcement today
"This MSB licensing agreement will minimize the burden of regulatory licensing, use state resources more efficiently, and allow for broad participation by other states across the country," said John Ryan, CSBS president and chief executive officer.
Companies interested in licensure through this compact should contact Charles Clark (charles.clark@dfi.wa.gov), Agency Deputy Director & Director of Consumer Services, Washington State Department of Financial Institutions.
---
Initial Reactions to Multistate Compact on MSB Licensing
On the heels of news that seven states agreed to a multi-state compact that will significantly streamline the licensing process for fintechs and other money services businesses, reporters and financial services experts sounded off on the compact.
 

"This is something that we can do to create licensing efficiencies with these companies, hopefully help get them off the ground and it doesn't sacrifice consumer protection," Charlie Clark, agency deputy director and director of consumer services at the Washington Department of Financial Institutions, said in an interview...

Creating a more uniform licensing process is a part of a larger strategy launched last May called Vision 2020 in which the state regulators are trying to streamline state regulation to help fintech firms and other nonbank money-services businesses, called MSBs.

"This MSB licensing agreement will minimize the burden of regulatory licensing, use state resources more efficiently, and allow for broad participation by other states across the country," John Ryan, the president and CEO of the bank supervisor group, said in a press release.

The pilot program could also help make a state license more attractive to fintech firms that are debating whether to do business by state or wait for a federal regulator to create a national charter.
 

The states' agreement is likely to be welcome news to critics of the current system, who say the patchwork of state licensing statutes hampers growth in the fintech market.
 

The initiative responds to longstanding complaints by fintech startups about the costly and time consuming process of having to secure licenses separately in each state in order to operate in the United States.
 

A change in licensing requirements would be "positive," [Marketplace Lenders Association Executive Director Nat] Hoopes said, "but we're hoping that they would push beyond it to look at ways that would harmonize state law."
 

As technology in the financial services arena has advanced, state regulators have heard concerns from innovative start-ups providing money services about the difficulties of varying licensing requirements in multiple states and challenges about having their full application reviewed separately by each individual state before they can offer services nationwide.

Commissioner Greg Gonzales said: "With this initiative, state governments will be able to be responsive to business innovation while ensuring regulatory compliance."
 

This announcement from state regulators makes for an interest counter-point to the SEC and CFTC chairs' interest in a federal-level money transmitter regime for cryto exchanges.  
---
State Regulators Have "Full Confidence" in New Fed Chairman Powell
A statement from John Ryan, president and chief executive officer of the Conference of State Bank Supervisors (CSBS):
"State regulators congratulate Chairman Jerome Powell for being sworn in today to lead the Federal Reserve Board. We have full confidence in Chairman Powell. His deep knowledge and understanding of the financial system is essential to supporting the U.S. economy and protecting it against excessive risks. We look forward to working with him to enable a wide array of financial institutions to innovate on behalf of the consumer and business alike."
"Chairman Powell has been a regular speaker at the annual CSBS-Federal Reserve community bank research conference. Most recently, in 2016, he delivered remarks that explored the historical performance of community banking. His understanding and appreciation for community banks will play an important role in shaping policy for years to come."
---
CSBS Urges Federal Regulators to Simplify Capital Rule
This week, JDSupra highlighted state regulators' concerns explained in a comment letter surrounding a federal agency proposed rule simplifying compliance requirements.
From the article:
 

In the CSBS's words, "[t]he staggering complexity of the current regulatory capital rules imposes an unsustainable burden on community banks" and "fail[s] to increase the risk-sensitivity of the capital rules for community banks." Further, it argues that the "sheer complexity of the capital rules . . . may cause smaller . . . institutions to forego advantageous opportunities due to the uncertainty surrounding their treatment under the . . . capital rules." Accordingly, the CSBS proposes that the Agencies develop a simplified capital framework for smaller, community banks that would streamline the methodology for calculating risk-weighted assets.
Specifically, JDSupra notes that CSBS is bringing attention to the needs of state-chartered banks:
 

Although the CSBS's letter is only a comment to the Agencies' proposed rule, it does show that regulatory concerns specific to community banks are being brought to the attention of the federal regulators.
---
CSBS and Federal Reserve Call for Papers on Community Banking
CSBS and Federal Reserve System invite the submission of papers for their sixth annual community bank research and policy conference, which will be held Oct. 3 through Oct. 4, 2018, at the Federal Reserve Bank of St. Louis in St. Louis, Mo. 
This year for the first time, the conference committee will award the authors of the paper that it identifies as making the most significant contribution to banking policy. 
Submissions are due Friday, June 15 and can explore all aspects of community banking, including, but not limited to: 
The role of community banks in the U.S. financial system 
Advantages and disadvantages of the community bank business model 
The effects of government policy on community banks 
Significant challenges faced by community banks 
New opportunities faced by community banks 
The CSBS/Federal Reserve Community Banking and Research Policy Conference brings together academics, community bankers, regulators and policymakers to focus on the latest academic research on community banking and the important policy issues that affect community banks. Its research is used by federal finance agencies and lawmakers in advancing community banking policy.  
For more information on how to submit a paper, email conference@communitybanking.org. or contact Summer Henry, Community Bank Research and Outreach Program Director at the Federal Reserve Bank of St. Louis.  
For information about the conference, visit the conference website.  
---
Request for Public Comment: NMLS Mortgage Call Report
State regulatory agencies participating in the Nationwide Multistate Licensing System (NMLS) are seeking public comments on proposed changes to the NMLS Mortgage Call Report, which all state licensed and state registered companies are required to complete. Comments are due by April 2, 2018.
The NMLS Mortgage Call Report provides timely, comprehensive, and uniform information on the financial condition of licensed mortgage companies, their loan activities, and their mortgage loan originators. This information enhances a state regulator's ability to effectively supervise licensees.
Tim Doyle, senior vice president of policy and development at the Conference of State Bank Supervisors, said: "Over time, the goal of the Mortgage Call Report is to include all the information regulators need so that other requirements do not need to be submitted and tracked outside NMLS.We think these proposed changes will further that goal."
More information on proposed changes to the Mortgage Call Report is available here.
---
CSBS Offering Capital Markets Examiner School
CSBS now offers a course designed to enhance examiner knowledge of capital markets and improve examination skills.
CSBS will be hosting the Capital Markets Examiner School on May 7-11 in San Diego California. The School is designed to provide attendees an intermediate level course utilizing both instructor lectures and in-depth group discussions. Attendees will explore the technical and practical application of risk identification for community banks, mid-sized banks, and large banking organizations.
"I gained a clear understanding of bank strategies in the formation of balance sheet structure, approaches bank's will take to mitigate risk, and the importance of size and complexity when evaluating an institution," said Alex Dinges, bank examinations specialist for the Alabama Banking Department.  "The course effectively explained the importance of SWAPS/Derivatives and balance sheet hedging in a clear and concise manner. The case studies allowed me to take a deeper dive into bank strategies and get away from just relying on ratios. The course is also very interactive, as instructors stray away from a lecture approach and offer open discussions about real life situations. I would recommend this course to anyone who has been an EIC and is looking for a better understanding of capital markets and the importance of balance sheet structure."
Topics will include balance sheet structure, yield curve analysis, the investment portfolio, liquidity, and interest rate risk, with discussions of relevant regulatory guidance, risk management practices and specific practical examples.
More information is available at csbs.org.