Nov 8, 2019
"Words are as strong and powerful as bombs, as napalm."
---
Simply Stated Podcast #13 - Reengineering Nonbank Supervision
by Jim Kurtzke
CSBS Vice President of Communications
Our guest for this podcast is Chuck Cross. He is CSBS senior vice president of nonbank supervision and consumer protection. A former state regulator from Washington State, Chuck also was part of the team that stood up the Consumer Finance Protection Bureau after it was created by Congress.  
For the past few years, Chuck and his team have been focused on one really big issue: the rise of nonbanks in financial services and what that means for regulators, policymakers and consumers.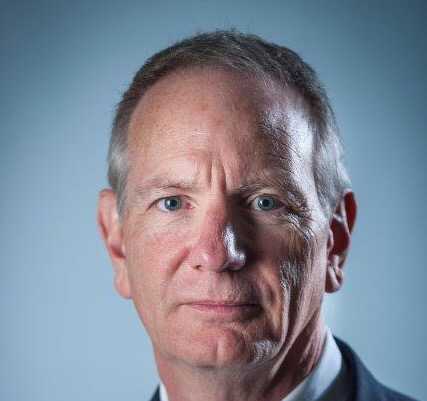 Since the financial crisis, consumers have been turning to nonbanks for valuable financial services. For instance, nonbanks now originate roughly two-thirds of all home loans in the United States. It is safe to say that, without nonbanks, millions of homebuyers would not have received as favorable terms for a mortgage or perhaps a mortgage at all.
At the same time, compared to depositories, nonbanks present different kinds of risk that regulators have to supervise and protect consumers. Compared to depositories, nonbanks rely more on third parties for liquidity, hold lower operating capital, and lack asset diversification.  
That is why state regulators have been so focused on nonbank supervision. As nonbanks have grown their market footprint, regulators are looking at ways to modernize the regulatory approach to these entities. At CSBS, we refer to these efforts as "reengineering nonbank supervision."
To advance the policy discussion, Chuck's team has started to publish a series of policy papers to describe the various nonbank sectors -- such as mortgages, money services, consumer finance, and debt collection -- as well as the current supervisory approach and how it can be strengthened over time. You can read these papers on the Reengineering Nonbank Supervision page on our website here.
One important initiative Chuck described is a new technology platform for state examiners. The State Examination System (SES), developed by CSBS, seeks to dramatically improve the capacity and efficiency of examiners to supervise nonbanks. As Chuck says: "SES will do for the examination side what the Nationwide Multistate Licensing System did for licensing." That would be huge.
So, what other actions are being taken to reengineer nonbank supervision? And what are the practical benefits of these approaches? You'll hear answers to these questions and more in our interview. 
---
FDIC's Proposed Changes to Rate Restrictions are an Improvement
The FDIC's proposed changes to interest rate restrictions for less-than-well capitalized institutions are an improvement to the current methodology, CSBS said in a comment letter.
The FDIC asked for comments as it considers revising its rules establishing rate restrictions for banks that are less than well-capitalized. State regulators feel the current methodology for setting deposit rate restrictions, in tandem with brokered deposit limits under Prompt Corrective Action, leaves institutions unable to reasonably compete for deposits.
In the letter, CSBS:
Expressed broad support for the FDIC's new methodology as an improvement over the current methodology.
Discussed the pros and cons of alternative national rate cap methodology, including the approach we outlined in our March 2019 letter.
Asked the FDIC to explore ways to factor in internet-only banks into the local rate cap calculation.

To read the CSBS letter, click here.
---
State regulators support the Federal Reserve creating and operating FedNow
State regulators support the Federal Reserve Board's decision to develop a new faster payments system called FedNow service. This service will provide the infrastructure needed to achieve ubiquitous, safe and efficient faster payments in the United States, CSBS wrote in a comment letter. 
In the letter, CSBS covered: 
Its broad and longstanding support of the Fed's role in operating U.S. payment systems. 
How the Fed's unique capabilities will ensure equitable and ubiquitous access to faster payments services, such as the ability to reach and coordinate with the over 10,000 financial institutions in the US. 
State regulators' support for limiting direct access to Federal Reserve services to depository institutions. 
Issues that the Fed should study as it implements and operates FedNow, including its effect on the composition of the banking industry. 
Featured Posts
Recent Posts
Email Subscribe Block Newsroom
News to your ears,
New every month.

CSBS Podcasts