Nov 15, 2019
"I know not all that may be coming, but be it what it will, I'll go to it laughing."
---
CSBS' Afdahl: The Mission for Mortgage Regulators
Prepared Remarks for Bret Afdahl
Chairman, Conference of State Bank Supervisors
Director, South Dakota Division of Banking
AARMR-CSBS National Mortgage Policy Summit, Washington, DC, November 13, 2019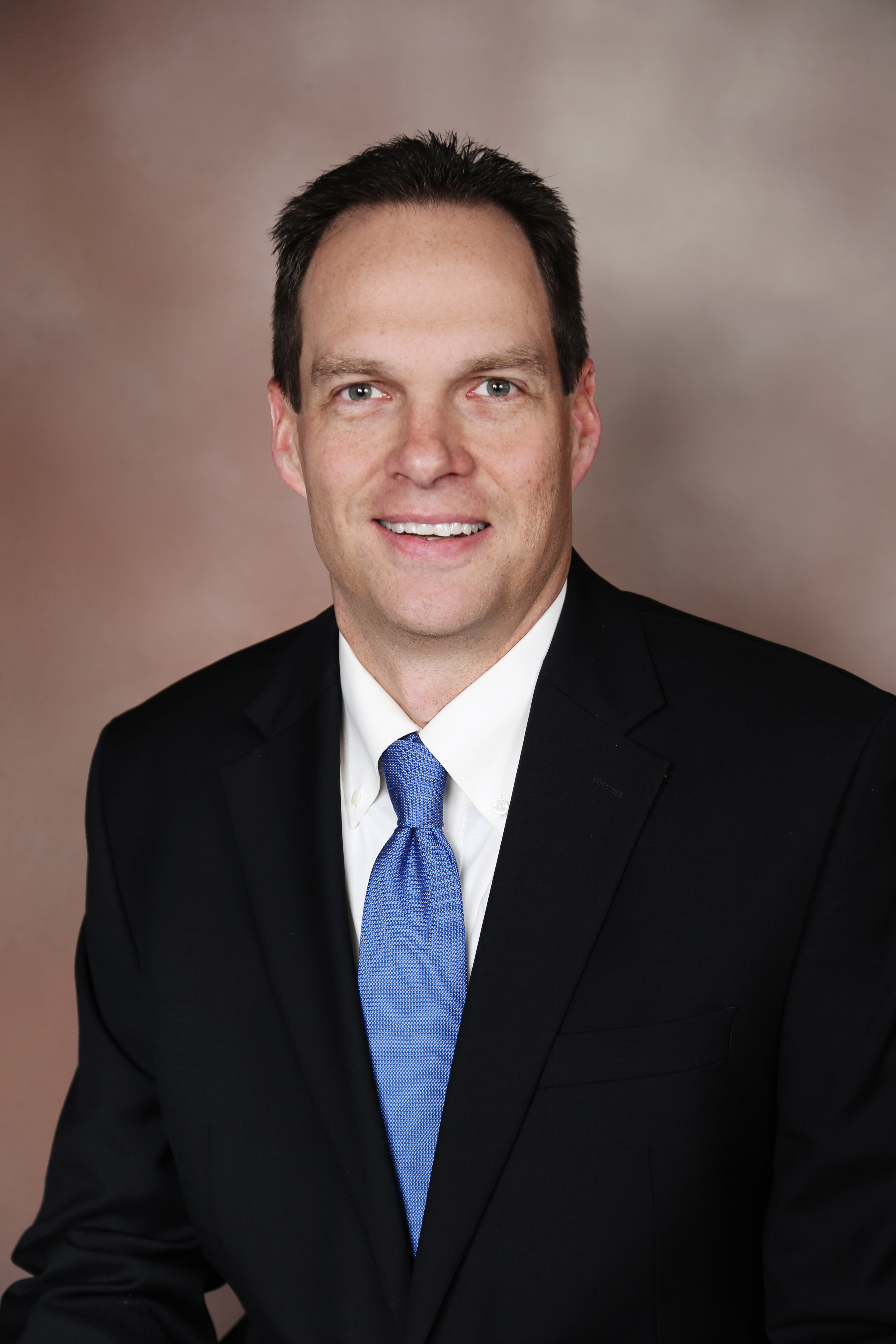 Thank you for being here today: my fellow state regulators...staff at CSBS and AARMR...our many panelists...and each one of you in our audience Let me wrap up our summit by describing a few key takeaways…and identifying where we regulators need to challenge ourselves going forward. 
Among my takeaways:
First, the importance of networked supervision. State regulators license and supervise mortgage providers. And we examine companies for their financial condition and compliance with state laws. Meanwhile, the federal level provides government guarantees to GSE and Ginnie Mae securities and regulates GSE activities…and CFPB focuses on consumer protection. As a result, making mortgage supervision more effective will depend on the strength of the relationships between state and federal regulators and key market players such as the GSEs and Ginnie.
Second, the rise of nonbanks has been a good thing for consumers but comes with risks of its own. Since the financial crisis, nonbanks have filled a void left by depositories and made home ownership possible for millions of Americans who otherwise would have received less favorable terms on their loan…or no loan at all. At the same time, nonbanks present unique risks which regulators need to address. The business model of nonbanks relies more on third parties for mortgage liquidity…they hold lower operating capital…and they lack asset diversification that can act as a counterbalance to mortgage risk.
My third takeaway is that changes in the marketplace will continue to occur. We heard from panelists who discussed how greater adoption of mortgage technology will affect the way consumers get a mortgage…and even who they will get a mortgage from. We also heard from Director Calabria who is embarking on a path to restructure the two big companies that represent the foundation of U.S. housing finance. Here, the stakes cannot be higher.
Given these highlights from our summit – the importance of networked supervision…the rise of nonbanks…and the huge impacts we will see from change – how do we as financial regulators respond? As we leave this summit, here is what I want regulators to focus on.
How do we regulators strengthen a supervisory system that protects the consumer after the loan is made? In an economy where 40% of households cannot afford a $400 emergency bill, we regulators must ensure that homeowners will never be left in the lurch…needing to make an extra payment because their mortgage servicer has failed.
As regulators, we must take action to elevate the quality of all mortgage providers…encourage a culture of compliance…and leverage technology to boost our own capacity to review more loans. For egregious violators, we must weed them out, penalize them, and see that consumers are compensated. And for those companies that fail or exit the market, we must have a plan on how the origination pipeline and servicing assets will be managed. I see this list as just the beginning of what the supervisory system needs to do to protect consumers.
Next, how can state regulators move more quickly and assertively to apply prudential standards to mortgage supervision? We started down this path a few years ago, got the discussion going, and received feedback. But now is the time to act. Now is the time to recognize that the mortgage industry has experienced transformational change…one towards nonbanks, in both origination and servicing. In many ways, the mortgage industry has modernized itself. Now, we regulators must modernize our supervisory approaches to this industry. 
So how do we regulators improve the odds that nonbanks have the financial capacity to withstand shocks to their business…anything from a warehouse lender who pulls their credit to a housing downturn that dries up new demand? How do we set standards for capital adequacy, operational management and liquidity? On the banking side, we have often talked about how tailored regulation supports a diversity of size, type and geographic spread of depositories. I believe we need to apply the same thinking to the mortgage side, especially when it comes to nonbanks.
Lastly, at the end of the day, our job as regulators is to make sure that consumers have ready, safe access to affordable mortgage loans…no matter where families live…or who they get the loan from. Urban and rural areas alike. Banks and nonbanks…big and small…online and in the community. So, as we leave this summit today, I want each one of us to ask ourselves: how do we encourage a more durable foundation of mortgage finance, yet be flexible enough to support innovation, change and competition?
Because it is these qualities that will press all of us to seek new and better ways to serve and protect more consumers. Whether that be prudential standards that can lay the foundation for the future. Whether technology or restructured GSEs can serve consumers in ways we cannot imagine right now. Or whether players such as nonbanks – and others down the road -- spot a void left by others and move to fill it.
These are the issues that must be on the mind of every mortgage regulator.
There is so much we can learn from how this industry is evolving. That is why I am proud that CSBS has partnered with AARMR to host this summit. When it comes to mortgage supervision, I believe we are at the beginning of something special. Once again, thank all of you for being here today. I wish you safe travels.
---
AARMR's Clark: Time Is Now to Modernize Mortgage Supervision
Prepared Remarks for Charlie Clark
President, American Association of Residential Mortgage Regulators
Director, Washington State Department of Financial Institutions
AARMR-CSBS National Mortgage Policy Summit, Washington, DC, November 13, 2019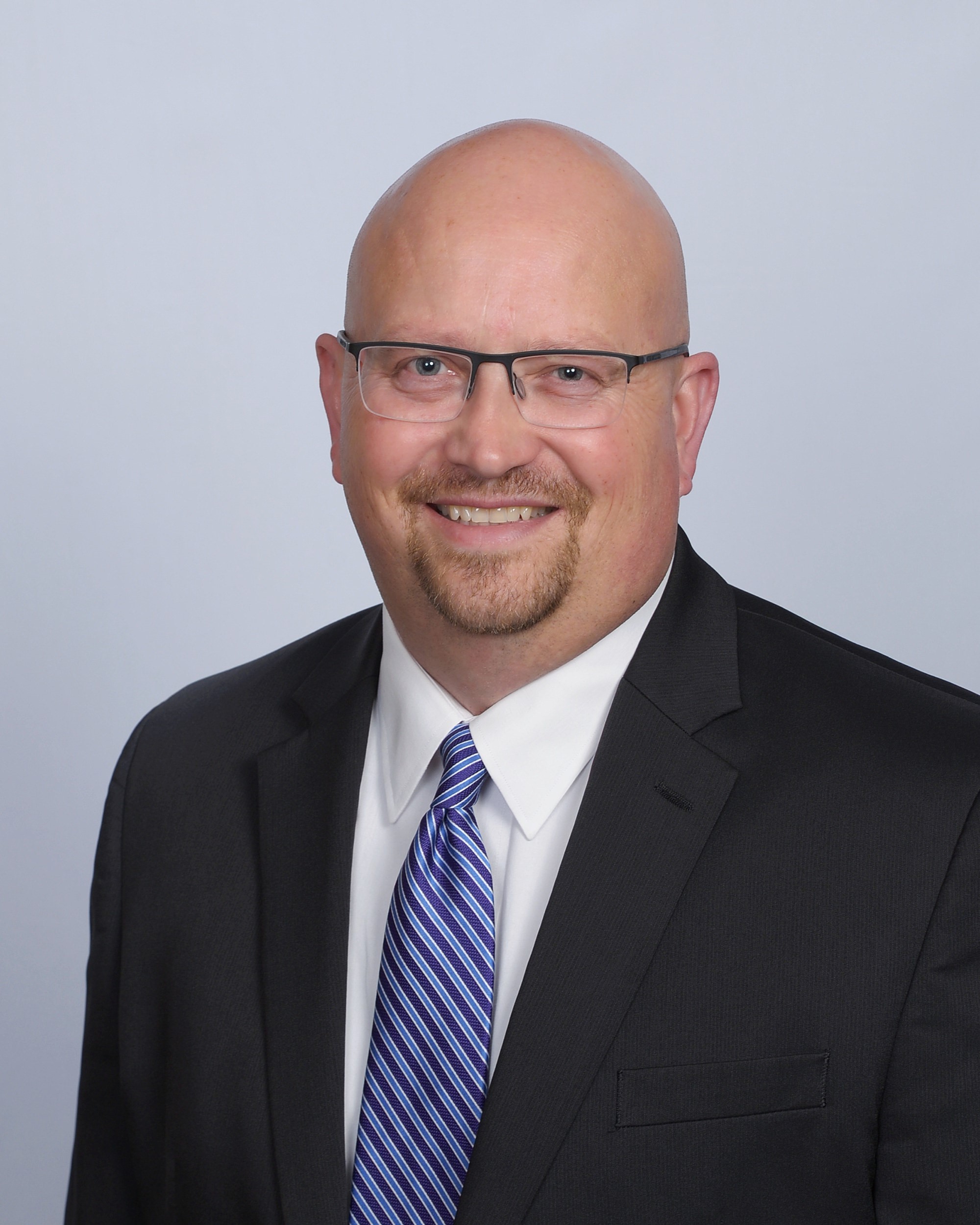 On behalf of AARMR and CSBS, I am proud to welcome all of you today. We've got a terrific agenda for you. I am pleased to see so many of my state regulator colleagues…special guests who will address this summit…and all those interested in the mortgage industry. Again, welcome. 
Special thanks go to CSBS CEO John Ryan and his organization for working with AARMR to organize this summit. Ours is a great partnership of mortgage regulators and state bank supervisors. And this summit will only strengthen our bond going forward. 
So, why are we here? Beyond the existential nature of that question, we are here for a few reasons:
To bring state and federal regulators together with policymakers and interested parties
To take stock of the mortgage industry and how it has changed since the financial crisis
To leverage this common understanding and forge partnerships with each other so that, together, we can shape the future of mortgage supervision

From today, you will see how state and federal regulators can work together to update prudential standards and foster a culture of compliance within the industry, with more uniform application by regulators…less burden on companies…and greater protections for consumers.  
Our agenda reflects these and other issues before us…where change is likely to come from…and opportunities to strengthen our supervisory system:
We will open with FHFA Director Mark Calabria. John Ryan will ask Mark about Fannie Mae and Freddie Mac…their important role…and plans to end conservatorship.
Public policy implications will be the focus of Rep. Bill Huizenga and, after lunch, Rep. Patrick McHendry. Both congressmen sit on the House Financial Services Committee.
A panel of industry leaders will discuss key changes in the mortgage market…ones happening today and ones to anticipate for the future
Another panel of experts will examine the impact of technology…how it is affecting the industry's structure, delivery systems, consumers…and even us regulators
From there, two more panels will follow, focusing on prudential standards for mortgage servicing and then housing finance reform
Bret Afdahl, CSBS chairman and South Dakota banking commissioner, will close out the day by describing what all of us need to focus on going forward

This is an impressive agenda, with pretty amazing speakers. I hope you will enjoy, participate in and get value from our discussions.
Market and Supervisory Overview
Today, the mortgage market – more than $10 trillion strong -- relies almost exclusively on backing from the federal government, with funding and guarantees from federally supported entities such as the GSEs and Ginnie Mae/FHA/VA…who are responsible for almost all new home loans.
With roughly two-thirds market share, nonbank financial services companies are now the primary source of mortgage originations…and they represent a growing source of mortgage servicing as well, to nearly half of that market. Nonbanks have made homeownership possible for millions of Americans who otherwise would have received less favorable terms on their loan…or no loan at all. At the same time, nonbanks present different kinds of risk to regulators, such as greater dependence on third parties for liquidity…lower operating capital…and lack of asset diversification. 
It used to be that banks and nonbanks would operate in counter-cyclical ways. When the economy was flush, banks would be the main source of originations. When the economy was in recession, nonbanks would keep markets going. But since the financial crisis through today, in what is a healthy economy, nonbanks have remained dominant. 
What does that mean? As a regulator, I have to assume that nonbanks are here to stay. And I have to ask whether our supervisory system needs to change as a result. I believe it does. This change will require state and federal regulators to strengthen our regulatory network. 
State regulators license and supervise mortgage companies. Whether it be compliance, safety and soundness, consumer protection or cybersecurity, we are the prudential regulators of nonbank mortgage companies. At the same time, federal regulators such as FHFA and the CFPB perform vital roles in safety and soundness and consumer protection issues. Thus, the better we work together, the better the supervisory system going forward. 
Now, we are building from strength. The financial crisis led to dramatic improvements in mortgage supervision. Congress created the CFPB…and through definitions for qualifying mortgage and ability to repay, new rules were set for what made for good loans and the lender's responsibility in originating them. 
Meanwhile, Congress and the states mandated that all mortgage originators be licensed through the Nationwide Multistate Licensing System, operated by CSBS. A system that now spans more than 24,000 companies, NMLS ensures that the industry operates with accountability, transparency and integrity. 
Because of the data collected through NMLS, we can produce Mortgage Call Reports, vital information that we share with federal agencies. State regulators adopted new standards to supervise companies based on their financial condition. We developed an operating agreement with the CFPB to coordinate supervision. Later, we turned the discussion to what would make for effective standards for prudential regulation, an effort still underway. 
From all this work, we forged a stronger system of mortgage supervision. 
Going Forward: Supervisory Practices & Prudential Standards
But the question going forward is: Is that enough? Do we need to make further changes? Again, the answer is yes. Not only has the industry structure changed, given the dominance of nonbanks, we regulators still have work to do on supervisory practices and fully implementing prudential standards.
So, here's our game plan. 
To me, it all begins with creating trust…trust among state and federal regulators, trust among regulators and the industry, and certainly trust with the public. It means avoiding a regulatory mentality of gotcha and, instead, embracing collaboration and coordination. 
Together, we should forge a culture of compliance within the mortgage industry. One where new features can be embedded in loan origination systems that verify compliance with consumer protection laws…all before the loan even closes. Indeed, AARMR and CSBS recently announced our support for data standards to capture and transfer compliance-related information. And we are working with vendors today to assist with implementation. 

Think about what all this makes possible:
Mortgage companies can flag errors before they really cause damage
Companies can conduct more thorough self-assessments they pass along to regulators
Regulators can use this data to move towards real-time supervision, where we flag issues well before the next exam cycle
With more accurate data, Mortgage Call Reports can become even more valuable
And, to put a bow on this change, lengthy file reviews and adversarial positions between companies and regulators can fade into the rear-view mirror

That is our vison for a paradigm shift. Of course, bad actors will face different supervisory outcomes. 
Now, we still need to perform formal exams. And can we do better here as well. To that end, CSBS recently deployed a new technology platform called the State Examination System. This platform offers the potential to process supervisory information much more quickly…leverage data analytics to triage cases based on risk…and further harmonize multistate examinations through information sharing and coordinated scheduling. 
So, faster cycle times…a greater focus on riskier cases…and less burden on companies, all while ensuring consumer protections. The term "breakthrough" is no exaggeration. 
Technology will get us only so far. We still need to shore up prudential standards on capital, liquidity and operations…and apply these standards more uniformly and consistently. With an industry increasingly comprised of nonbanks, evaluating financial condition becomes a paramount concern. 
We need to make sure that a company has sufficient capital to absorb losses...assets strong enough to support their business...enough profit to ensure ongoing operations...liquidity to manage the ebbs and flows of cash demands...and a financial position not subject to wild swings of the business model or market.
At the state level, we are concerned about liquidity standards.
Given that nonbanks rely on third parties to fund loans, we need to set standards that are: 1) sufficient to mitigate the risk that a key provider terminates the relationship; 2) flexible to be tailored to the size and risk profile of the company; and 3) enduring to ensure the company causes no harm to consumers. We are currently discussing what such standards might involve. And we look forward to seeking public input on proposed standards and bringing them forward as a national model.
Regarding capital, we need standards to be uniform across the states and federal agencies. Washington State, for instance, uses the highest capital standards set by the GSEs. So, we look forward to partnering with our peers at the federal level… to help define appropriate standards and the best ways to implement them.
Dialogue, partnership and coordination are key ingredients to a modern supervisory system.
Let me sum up. We operate in an environment where post-crisis laws and standards have improved mortgage supervision and reduced the likelihood of repeat failures. But a change in industry structure…one towards nonbanks…has led us to believe we need to update our system and how we implement our practices. As the saying goes, it is better to fix the roof while the sun is shining than wait for the rain.
I believe we can modernize mortgage supervision by creating a culture of compliance with industry…implementing technology solutions to reimagine supervisory practices…and enhancing prudential standards to instill public confidence. All this will require collaboration and coordination among state and federal regulators, who share equally in our mandates and in the outcomes of supervision.
I am optimistic – extremely optimistic – that together we can forge an even more effective system of mortgage supervision in the United States.
---
FFIEC Revises Business Continuity Handbook
Financial Regulators Revise Business Continuity Management Booklet to Stress to Examiners the Value of Resilience to Avoid Disruptions to Operations
The members of the Federal Financial Institutions Examination Council (FFIEC) emphasized this week that examiners understand how management of banks and other regulated entities, including depository financial institutions, nonbank financial institutions, bank holding companies, and third-party service providers, have prepared their operations to avoid disruptions and to recover services.  
The updated Business Continuity Management booklet focuses on enterprise-wide approaches that address technology, business operations, testing, and communication strategies critical to the continuity of the business. The booklet describes principles and practices for information technology (IT) and operations designed to achieve safety and soundness, consumer financial protection, and compliance with applicable laws, regulations, and rules. 
As the booklet makes clear, business continuity focuses on more than just the planning process to recover operations after an event. Business continuity also includes the continued maintenance of systems and controls for the resilience and continuity of operations. Business continuity is an integral part of the risk management life cycle of an entity's systems, processes, and operations.
The Business Continuity Management booklet describes principles to help examiners determine whether management addresses risks related to the availability of critical financial products and services. The booklet uses common terms and builds on widely used standards to facilitate effective supervision. The updated examination procedures will also help examiners assess the adequacy of an entity's overall business continuity management program.
The Business Continuity Management booklet is part of the FFIEC Information Technology Examination Handbook (IT Handbook) and replaces the Business Continuity Planning booklet issued in February 2015. 
The IT Handbook is available here.
---
In Case You Missed It: Podcast #13 - Reengineering Nonbank Supervision
by Jim Kurtzke
CSBS Vice President of Communications
Our guest for this podcast is Chuck Cross. He is CSBS senior vice president of nonbank supervision and consumer protection. A former state regulator from Washington State, Chuck also was part of the team that stood up the Consumer Finance Protection Bureau after it was created by Congress.  
For the past few years, Chuck and his team have been focused on one really big issue: the rise of nonbanks in financial services and what that means for regulators, policymakers and consumers.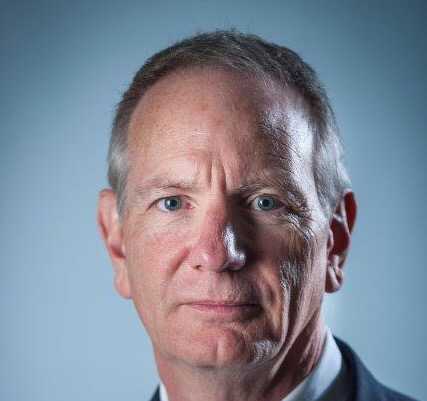 Since the financial crisis, consumers have been turning to nonbanks for valuable financial services. For instance, nonbanks now originate roughly two-thirds of all home loans in the United States. It is safe to say that, without nonbanks, millions of homebuyers would not have received as favorable terms for a mortgage or perhaps a mortgage at all.
At the same time, compared to depositories, nonbanks present different kinds of risk that regulators have to supervise and protect consumers. Compared to depositories, nonbanks rely more on third parties for liquidity, hold lower operating capital, and lack asset diversification.  
That is why state regulators have been so focused on nonbank supervision. As nonbanks have grown their market footprint, regulators are looking at ways to modernize the regulatory approach to these entities. At CSBS, we refer to these efforts as "reengineering nonbank supervision."
To advance the policy discussion, Chuck's team has started to publish a series of policy papers to describe the various nonbank sectors -- such as mortgages, money services, consumer finance, and debt collection -- as well as the current supervisory approach and how it can be strengthened over time. You can read these papers on the Reengineering Nonbank Supervision page on our website here.
One important initiative Chuck described is a new technology platform for state examiners. The State Examination System (SES), developed by CSBS, seeks to dramatically improve the capacity and efficiency of examiners to supervise nonbanks. As Chuck says: "SES will do for the examination side what the Nationwide Multistate Licensing System did for licensing." That would be huge.
So, what other actions are being taken to reengineer nonbank supervision? And what are the practical benefits of these approaches? You'll hear answers to these questions and more in our interview. 
Featured Posts
Recent Posts
Email Subscribe Block Newsroom
News to your ears,
New every month.

CSBS Podcasts