Corley: State Regulation Is More Stable, Responsive and Forward Looking
May 21, 2019
By Charlotte N. Corley
Immediate Past Chair, Conference of State Bank Supervisors
Commissioner, Mississippi Dept. of Banking and Consumer Finance
CSBS State-Federal Supervisory Forum, San Antonio, Texas, May 21, 2019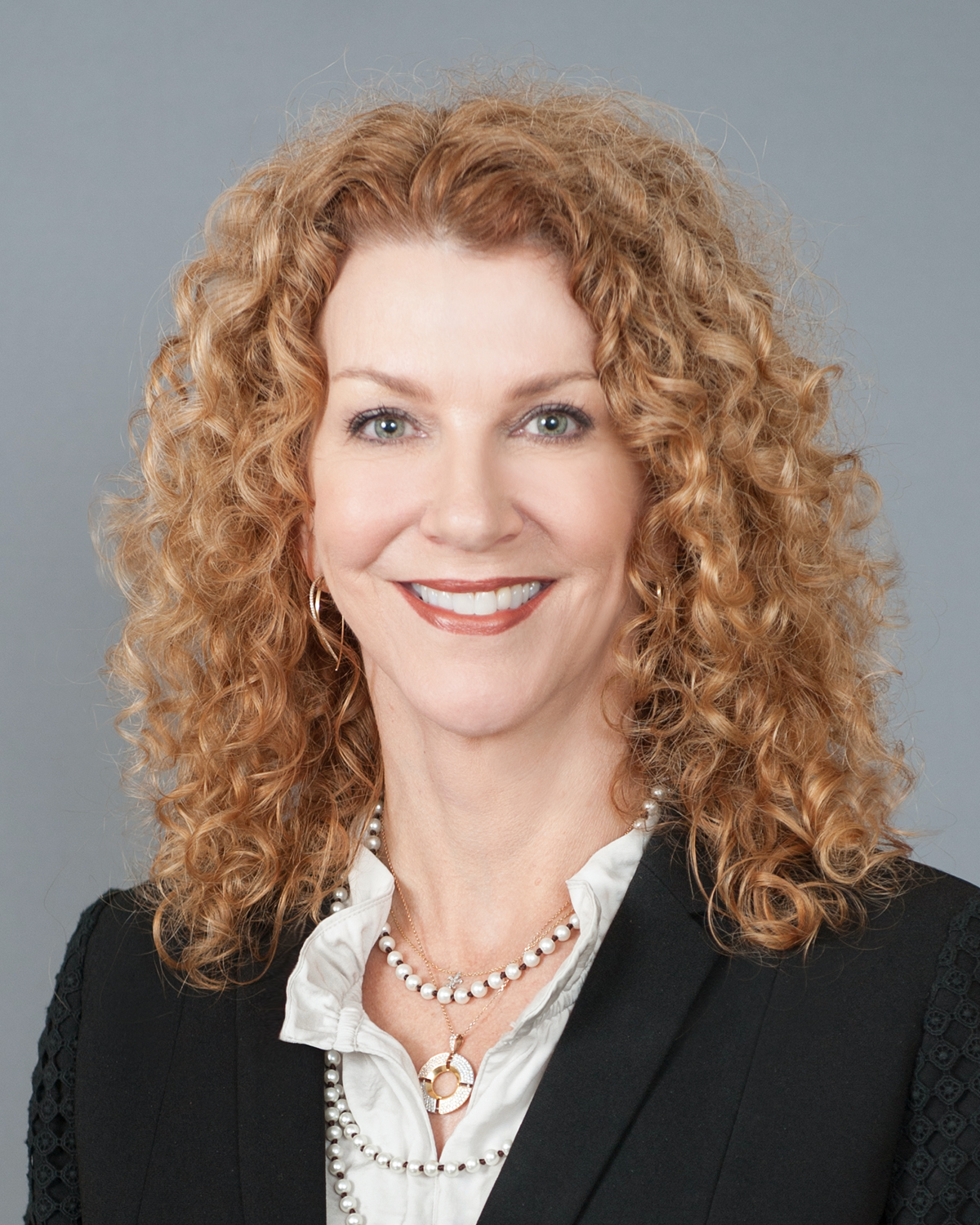 How do you measure one year? 
•    365 days 
•    116 hours on CSBS conference calls
•    53,766 miles in the air 
•    17 face to face meetings with CSBS and other regulators
•    60 days away from my husband and dogs
So how do you measure one year? In my year as CSBS chairman, I have been blessed to meet with so many of you. I have been fortunate to represent you in Washington. And along with staff, I have explored ways CSBS can make the state system more effective. From these interactions, I have come away with a single but powerful impression: the state system of financial regulation is more reliable, responsive and forward looking than it ever has been. 
For that, credit goes to all of you. It goes to Albert Forkner, Charles Cooper, Candy Franks and all my predecessors as CSBS chair, including the dean of commissioners, Ed Leary. It goes to the regulators who serve on the Board of Directors and Executive Committee, lead policy committees, and govern the Education Foundation and SRR. And it speaks to the quality of our staff at CSBS.  Outstanding!
Now, what do I mean by reliable, responsive and forward looking? In my time as CSBS chairman and even before, I have seen how state regulators are able to take action more quickly than others…help Washington set its policy direction…and build the foundation for a future system of financial supervision. 
Through it all, we have leveraged strengths that are unique to the state system. And it's our performance that makes me so optimistic about our future. Let me give you some examples.
Shaping Nonbank Regulation and Supervision
As the nonbank sector has grown and transformed itself with technology, state regulators have taken the lead to modernize the supervisory structure. As the primary regulator of nonbanks, we know how this sector operates better than anyone else. 
Nonbanks now originate two-thirds of all home loans and service almost half of them. Roughly $1.4 trillion are handled by MBSs every year. And technology is propelling new business models and delivery systems. 
So it was only natural that we were the ones to build a plan, Vision 2020, that reimagines how to license and supervise nonbanks, including all the emerging fintechs. 
Our guiding principle: a national system of financial supervision and regulation does not have to be only federal. Our approach: improve supervision by identifying higher-risk cases and spending time on them…harmonize the multistate experience by getting rid of unnecessary pain points and redundancies…and make no change that undermines our ability to protect consumers.
Goodness, we have been busy. We have agreed to act on 14 recommendations from a fintech advisory panel...previewed new features coming to our technology platform that were well received at the NMLS conference...begun to empower state departments with new examination tools and cybersecurity training...piloted a new multistate exam process of one company-one exam...and forged multistate licensing compacts in almost two dozen states.
Looking ahead, we are well positioned to implement our advisory panel recommendations…go live with the State Examination System… enhance MSB oversight through a new accreditation program and model law…and train more than 750 state examiners in cybersecurity. As the year 2020 approaches, all the initiatives we have envisioned are coming into clearer view. 
When it comes to shaping a new system for nonbank supervision and fintech regulation, state regulators have taken action by tapping into our unique knowledge and our agility to respond to industry trends. That's what I mean by reliable, responsive and forward-looking!
Championing Tailored Regulation for Community Banks
We have also leveraged another unique strength – understanding our individual communities – to help Washington shape bank regulation. Because of our proximity and permanence, we tend to be more in tune with local economies and how regulation affects the ability of local banks to lend.
Case in point: for years, we have witnessed how too many state-chartered banks struggled under the one-size-fits-all regulatory approach adopted after the financial crisis. And so, we put CSBS to work: to help convince federal officials to make tailored regulation the rule rather than the exception.
We built much of our argument around data. The CSBS annual survey of community banks is the most comprehensive survey available. It allows us to quantify compliance costs…make a trendline of this data…promote the results in the New York Times and Wall Street Journal…and share with policymakers.
Credible data on community banking gave our views added weight when Congress put together the new bank regulation law…from adopting our view on qualified mortgage treatment…to including state regulators in developing a new community bank leverage ratio. 
Our research conference with the Federal Reserve has been so successful that, this past year, even the FDIC wanted in. Add to this a new sentiment index of community banking that CSBS created, and we are gathering even more information for policymakers to use.
In bank regulation, we are combining the use of data with our local knowledge to become a reliable source of information for federal policymakers. That's a big win. Now, that doesn't mean we will win all the arguments. But it does mean we will have the most credible ones. And over time, facts have a way of prevailing.
Rethinking How We Supervise Larger Banks
As proud as I am of our work on bank regulation, we should recognize that we are more than just community bank regulators. 
In recent years, across 32 states and Puerto Rico the number of larger banks in the state system has increased from 50 to 75. More than 60 percent of the assets within the state system are now held by these larger banks…some with assets in the hundreds of billions of dollars. And these numbers are likely to keep going up.
So we have to be razor sharp in how we supervise larger institutions. We are often put  at a disadvantage because, unlike community banks, most state regulators have no more than a few larger banks to learn from in developing supervisory practices. 
Here's my idea: let's strengthen our CSBS large bank group by tapping into our cooperative agreements so we can share information about larger banks more freely and learn from each other. Let's analyze our own data and reach our own conclusions! 
I have reached out to a few commissioners about piloting a large bank peer review. If we can make this work, we will be better equipped to ensure the safety and soundness of a state-banking system filled with more big banks. 
Being A Consistent, Reliable Protector of Consumers
Now let's talk about consumer protection. This is a core part of our mandate, especially when it comes to nonbank supervision. 
Just look back at the tremendous multistate successes around Ocwen and Equifax. You can also look to individual states who are setting the bar for data privacy and cybersecurity laws and regulations…or to CSBS, which is fending off attempts to preempt our authority to protect consumers from bad actors in fintech and student loan servicing. 
We also protect consumers by tapping into another strength of state regulation: our capacity. We conduct quite a large number of exams. The industry is simply that big. And our presence affects market behavior. To quote Kathy Kraninger of the CFPB, "people act differently when they know a regulator is watching." 
In the past year, I have focused on strengthening our supervisory capabilities by working with Robin Wiessmann and the Non-Depository Supervisory Committee. For instance, the NDSC adopted an enforcement protocol so that multistate mortgage enforcement actions are elevated to the commissioner level. We leveraged another NDSC initiative, made during Albert's tenure, to identify a pool of examiners-in-charge for multistate exams.
But our biggest statement is a look to the future: to properly oversee the nonbank sector, how should we change our supervisory practices…how do we move towards comprehensive prudential standards…and how can we create a culture of compliance within the industry? These are just a few big questions that will be addressed in a white paper that CSBS is developing.
Overseeing nonbanks is happening on our watch. We are the accountable party, the prudential regulator.  And we need to be fully engaged and equipped to do our job today and well prepared for the future. 
Closing
I deeply, deeply believe that the state system is the crown jewel in financial regulation. 
In Washington, the policy pendulum of a single federal regulator can swing dramatically from one election to another. But we are a system of 55 sovereigns with diverse experiences, opinions and backgrounds. 
Through CSBS, we collaborate and shape our opinions into national policy positions that I truly believe are more reflective of good public policy. That's what a regulatory system should be: collaborative, stable and reliable.
With our approach, state regulators have made extraordinary progress. While Washington debates its policy direction, you can find state regulators taking action: from protecting consumer privacy and taking down bad actors…to laying the building blocks of a new foundation for nonbank licensing and supervision…to gathering the necessary data that convinces Washington to move towards more tailored regulation for banks.
Each and every one of us is fulfilling the promise and wonder of our regulatory system. And because we are, citizens everywhere have ready, safe access to a financial system to bank, save, invest, and send money to loved ones…through more secure technology environments…with less risk of being taken advantage of. That is the state regulatory system I am proud to be a member of.
CSBS is its own collective…its own family…and for the past year I have been the head of the household. This house is made up of all of us: regulators who see CSBS as the means through which we can improve the quality of state regulation…others who come from our very own banking departments and now work as staff…and still other staff who lend their expertise from outside professions or backgrounds.
I have been honored and humbled to have served the past year as CSBS chairman. I want to thank God for blessing my path with this opportunity, my fellow regulators for believing in me, and ALL of you for supporting me in this role. And if you didn't already know, CSBS is staffed by some pretty amazing people. 
Speaking of staff, I owe a debt of gratitude to my staff back home, especially Rhoshunda for stepping up and taking on more than her share of the load. And to my husband Aubrey, who sacrificed his time with me so I could pursue this opportunity.
Well, it is time to wrap up my year as CSBS chairman. In comes Bret Afdahl, the savvy outdoorsman from South Dakota. Out goes your Southern Belle whose idea of camping is staying at a Holiday Inn Express. Bret, I wish you the very best as you take over the helm.
To everyone, many thanks for the year we have concluded. I thank you from the bottom of my heart.