Blog post
Data Corner: Quantifying Regulatory Relief Efforts
May 8, 2019

By CSBS Senior Vice President Jim Cooper, Senior Director Brennan Zubrick and Analyst Joey Samowitz
This month's Data Corner shows two different measures – total brokered deposits reported by all banks over time and the number of banks reporting a non-zero level of brokered deposits.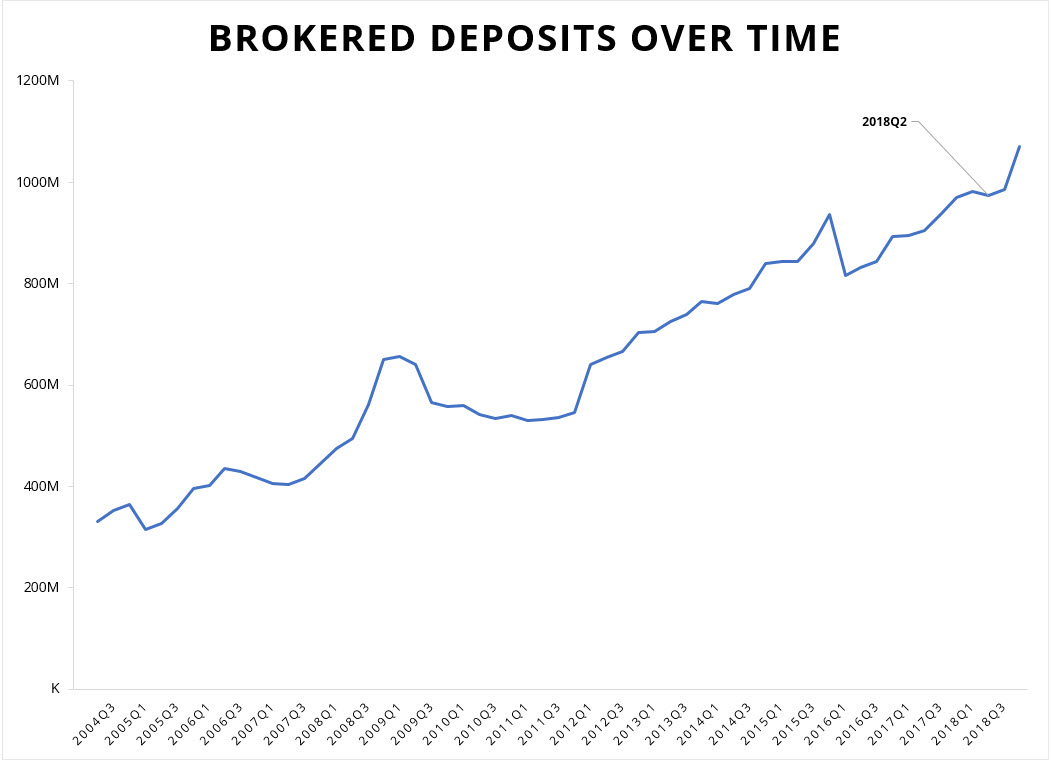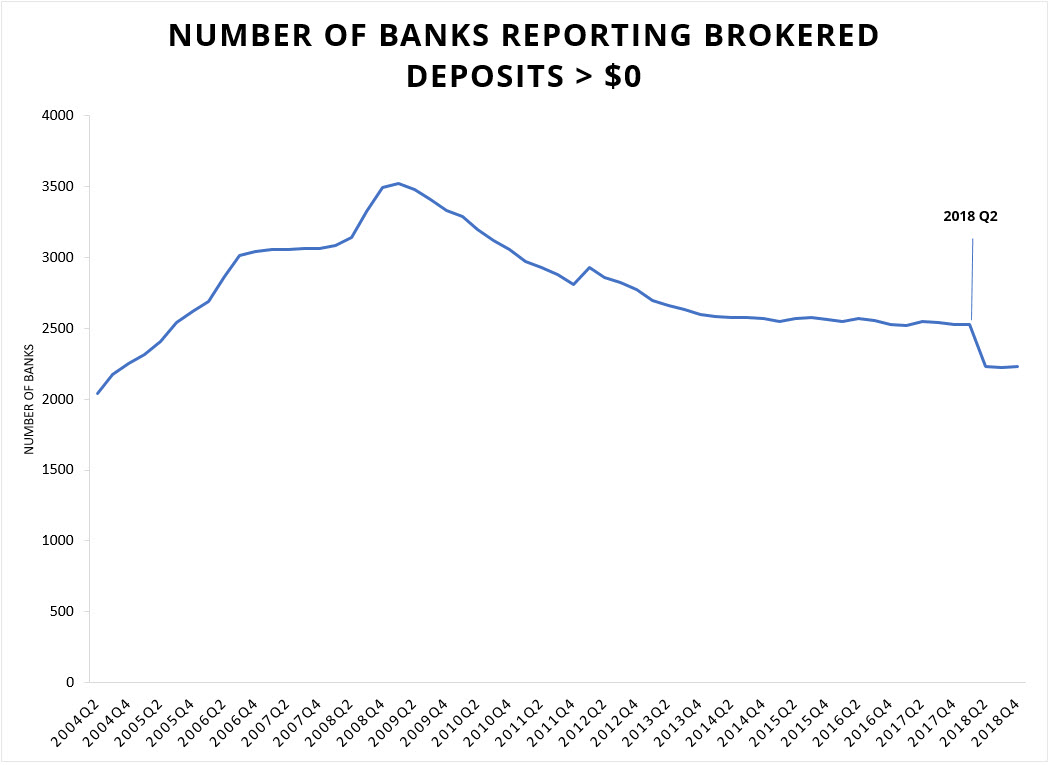 Core deposits include deposits that are stable, lower cost and will likely reprice more slowly than brokered deposits when interest rates rise.  In contrast, brokered deposits are sold by third-party "deposit brokers" to customers seeking a higher return on FDIC-insured bank deposits. Banks use brokers to place deposits when their ability to attract local core deposits is limited or when they need to fund more loans than their existing core deposits can support. CSBS recently commented on the FDIC brokered deposit rules that included concerns about a potential liquidity crunch for less than well-capitalized banks utilizing brokered deposits.
Effective Q2 of 2018, the provisions of the Economic Growth, Regulatory Relief, and Consumer Protection Act, which was signed into law in May of that year, removed reciprocal deposits from the definition of brokered deposits. The level of brokered deposits reported by all banks went down only slightly after the reporting change went into effect on Q2 2018, but the number of banks reporting any amount of brokered deposits went down by 12%, meaning 302 banks went from reporting some level of brokered deposits in Q1 2018 to reporting no brokered deposits in Q2 2018. Most of the 302 banks that stopped reporting brokered deposits were likely the the primary beneficiaries of the definitional change in the law. 
Related Posts
May 26, 2021

Mar 10, 2021

Feb 10, 2021
Get Updates
Subscribe to CSBS
Stay up to date with the CSBS newsletter