Financial Innovation: Past, Present and Beyond
Apr 10, 2018
By Maria T. Vullo
Superintendent, New York State Department of Financial Services
Vullo delivered these remarks at the CSBS Fintech Forum, April 10, 2018, in Brooklyn, N.Y.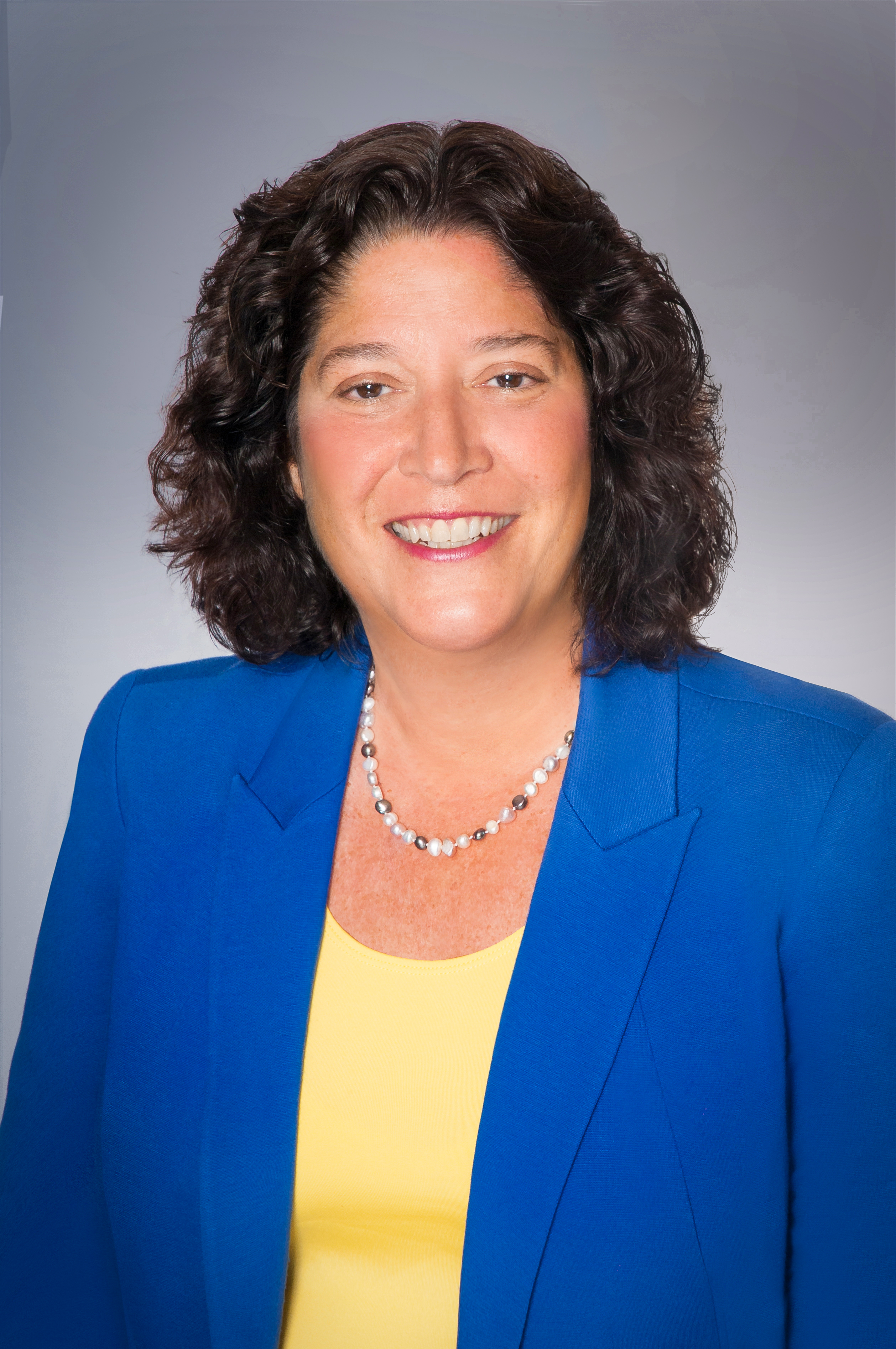 As the Superintendent of the New York Department of Financial Services, a hearty welcome to New York and to the great borough of Brooklyn! It is a special privilege to be here in Brooklyn at this Fintech Forum -- not only because Brooklyn is where I was born and raised, but because Brooklyn represents the diversity of innovation that we are here to talk about today.  
We have a full agenda today, and I look forward to our discussions of business innovation and how state regulators are ahead of the curve on promoting innovation while protecting the integrity of our markets and consumers at the same time.
As a matter of personal privilege, I must say that it is quite fitting for us to have this nationwide discussion here in the State of New York, where banking regulation began and where innovation thrives. New York has a very proud and stable banking history, but many of you might not know that New York's banking industry actually grew and prospered out of national instability.  
Those of us who are history buffs may know that our nation's founders were famously in disaccord over the nature and type of banking system that our fledgling nation should adopt. Thomas Jefferson declared back in 1799 that "banking establishments" "are more dangerous to our liberties than standing armies." Alexander Hamilton felt quite differently -- and he had already founded the Bank of New York in June 1784 – which remains a New York state chartered bank today.  
Jefferson and Hamilton ultimately resolved their disputes by a federalism compromise, but the debate was a continuing one for some time. Indeed, over the course of early American history there were many efforts to hinder state banking by federal attempts to nationalize banking, and each such effort was met with resistance by the states.  
It also is a truth that each response by the states strengthened the foundations of our dual banking system as state banks created innovative products and services that ultimately led to the strong and vibrant state banking system we know today. 
And it was New York that early-on pioneered such innovations as the insurance of paper currency, so-called "free chartering" of banks by any qualified group of citizens – which was a precursor to deposit insurance -- and the creation of a central clearing house whose collective strength enabled the state, and ultimately the nation, to weather many of the world's most severe financial crises. In 1838, New York enacted its Banking Law and by 1860 some 18 states had enacted their own version of "free chartering" or "free banking" modeled on New York's law. 
But even with these innovations in their column, state banks were not immune from attack. By the time of the Civil War, President Abraham Lincoln's Treasury Secretary Salmon P. Chase, a vocal proponent of replacing state banks with a system of national banks, spear-headed the effort to convince Congress to pass the National Bank Act of 1863, resulting in the issuance of a common currency through national banks, andthe dual banking system endured.
Subsequently, the federal government tried again to impede state banking, by adding a provision to tax state bank notes. For a period of time, this caused many state banks to be unable to compete with federal counterparts -- until the states again innovated by offering a new instrument: demand deposits, such as checking accounts, which led to a surge in state charters. By 1893, the tally of national and state-chartered banks was equal at 3,807 each. And, today, due to continuing state regulatory advancements and innovation, 78 percent of banks in the U.S. are state chartered.
This resilience by the states, this courage to innovate, and this desire to excel at providing an ever-widening array of safe and sound innovative products, flows through the blood of our New York state chartered and licensed institutions, and those of the many states who are present at this forum today.    
The states' innovations and successes in keeping pace with and indeed ahead of the curve is also demonstrated by our decades of regulating nondepository institutions, including many companies that use financial technology to serve consumers. Nondepositories are a broad and important category of financial services, and federal regulators have never supervised them. Instead, the states have traditionally taken the lead in regulating nondepositories.  
So, as nondepository institutions rose up to address certain consumer needs, New York's laws and regulations adapted and expanded along with them. To cite just two examples:  
One, New York's Banking Department (one of DFS's predecessor agencies) began licensing money transmitters in 1964, when the legislature enacted a new law covering money transmitters. The goal was then – and still is now -- to ensure that operations are carried out safely and soundly and that consumers are protected. Requirements have been expanded over time and today include holding sufficient capital, safely held in permissible investments, as well as having a surety bond that protects against certain losses. Like all banks and licensed financial services providers, money transmitters providing services in New York are subject to regular examinations and receive oversight to ensure that they meet standards and improve operations, while serving and protecting consumers under a compliant business structure.  
In 1977, New York created a Transmitter of Money Insurance Fund, paid into through assessments on all New York licensed money transmitters, and available to make customers whole -- in cases where a money transmitter receives money for transmission but fails to transmit that money. Over time, additional regulatory standards have been developed, in areas including consumer disclosure, the use of agents, and cybersecurity, all intended to further ensure sound operations and the protection of consumers.
A second example of New York's leadership in the nondepository space is virtual currency. DFS started looking into virtual currency in 2013, long before it was on the radar for most of the financial services world. At the time, Bitcoin was fluctuating around $100. One concern DFS had at the time was that startups -- like the Mt. Gox exchange operating in Japan -- were not prepared to protect customers and had deficient operations that put customer funds at risk.  
Another concern was that these then unregulated small businesses were not respecting anti-money laundering laws. DFS recognized early on that standards needed to be set that would help improve operations and safety, and we therefore created a channel for growing in the right way: respecting legal obligations required of all financial services companies and protecting customers by developing a sound infrastructure.
DFS held public hearings on virtual currency in January 2014 and invited companies to submit proposals for chartering a virtual currency exchange, as the problems at Mt. Gox -- then handling 70 percent of Bitcoin exchanges -- continued to spiral out of control.  DFS then issued drafts of Virtual Currency Regulation, making the Bitcoin license final in June 2015.
Companies that have since received licenses from DFS include the largest virtual currency exchanges in the United States and in Japan. Virtual currency remains a novel and far from stable area of activity. Its suitability as a payment system remains to be seen. But while it has presented a challenge to traditional financial services, it has spurred innovation. And DFS and the states have helped set the standards through our application and examination processes to ensure that customer protection is taken seriously, and cybersecurity and AML standards are respected. 
By setting standards, we have made it possible for both startups and traditional financial service providers to pursue innovation in this area -- as well as in areas of traditional finance where innovation had slowed down. Indeed, regulatory standards help insure that the competition among new entrants is not a race to the bottom -- where services that seem cheap or convenient turn out to hide fatal flaws -- flaws like those that led to hacking, massive losses, and eventually the bankruptcy of Mt. Gox.  
Strong standards are important to our markets and consumers, as well as the companies that want to be best in class in providing financial services. The regulatory structure that we created for virtual currency has helped our licensed companies attract greater interest from customers, investors, and potential financial services partners seeking to pursue further innovation, while protecting market integrity by stringent standards applicable to all law-abiding business enterprises.
At DFS, we are stewards of New York's status as the financial capital of the world, as well as its status as the place where the state banking system was born and where progressive consumer protections thrive at the same time. Our work on fintech reflects our support for our state-chartered banking system and of the growth of nondepositories, with a focus on ensuring a level playing field where everyone conducting the same types of activities complies with the same rules.  
Of course, fintech is an abbreviation of the term financial technology, which alone does not encompass any particular industry or sector. Fintech can refer to myriad products, like apps, software, and other programs, which many industries use and continue to improve upon. If you use a smartphone to check your bank balance or deposit a check, that's fintech, used by your local bank. Certain kinds of fintech can be utilized quite effectively (when used responsibly) to bring banking services to hard-to-reach consumers.  
When done right, and subject to equivalent rules, this is a very good thing. Fintech, where properly regulated, can enable an institution to underwrite transactions more quickly by allowing for the real-time evaluation of data points – provided that the underwriting is done with regard for risk and consumer protection. And data collection must vigilantly protect consumers from misuse of their data and cyber threats.  
These pillars are the essence of the state bank regulatory framework that has been in existence for a very long time. The use of financial technology alone should not grant one an exemption from the rules that banks and other financial institutions follow to manage risk and protect consumers. Our state-chartered community banks are serving New York's communities, as are our state-licensed nondepository lenders, money transmitters and virtual currency firms. 
A fair playing field is as important as promoting innovation. In fact, a level playing field is essential for innovative companies to enter and strengthen the marketplace, while ensuring that everyone abides by the same rules.
Again, welcome to New York and to today's CSBS Fintech Forum. We have a robust agenda ahead of us, with panel discussions from various business sectors and standpoints. We want all of the issues put on the table as part of a collaborative, open discussion. We will also end each panel with an opportunity for questions. It is my fervent hope that, by the end of the day, we will have learned something from each other, and that the information discussed here will lead to continued dialogue and positive results, further strengthening the state system.