Speeches
Financial Supervision During A Pandemic
May 22, 2020
By Kevin Hagler 
Chairman, Conference of State Bank Supervisors 
Commissioner, Georgia Department of Banking and Finance 
CSBS State-Federal Supervisory Forum 
May 20, 2020 
Note – On May 18, Hagler was elected CSBS chairman for 2020-21. These are his initial remarks as chairman. 
Bret [Afdahl, CSBS immediate past chairman], thank you for that flattering introduction, your service as Chairman of CSBS, and setting the bar impossibly high. And thanks for passing along the gavel in the midst of a global pandemic that has resulted in the highest unemployment since the Great Depression, and basically changed the world as we know it.  
One of us has great timing. I can tell you it is not the guy who previously took over bank supervision in 2008 in Georgia as the Great Recession unfolded! This is starting to feel like déjà vu all over again. So, um, thanks a bunch. 
A Daunting Challenge 
As I think back to the last crisis, I am reminded of one of life's great frustrations: simply not knowing where we are in a crisis in real time. Years from now, it will certainly be obvious after we have documented all the lessons learned. But not knowing if this pandemic is a problem that will last weeks, months or years, certainly challenges your thought process as you try to make decisions.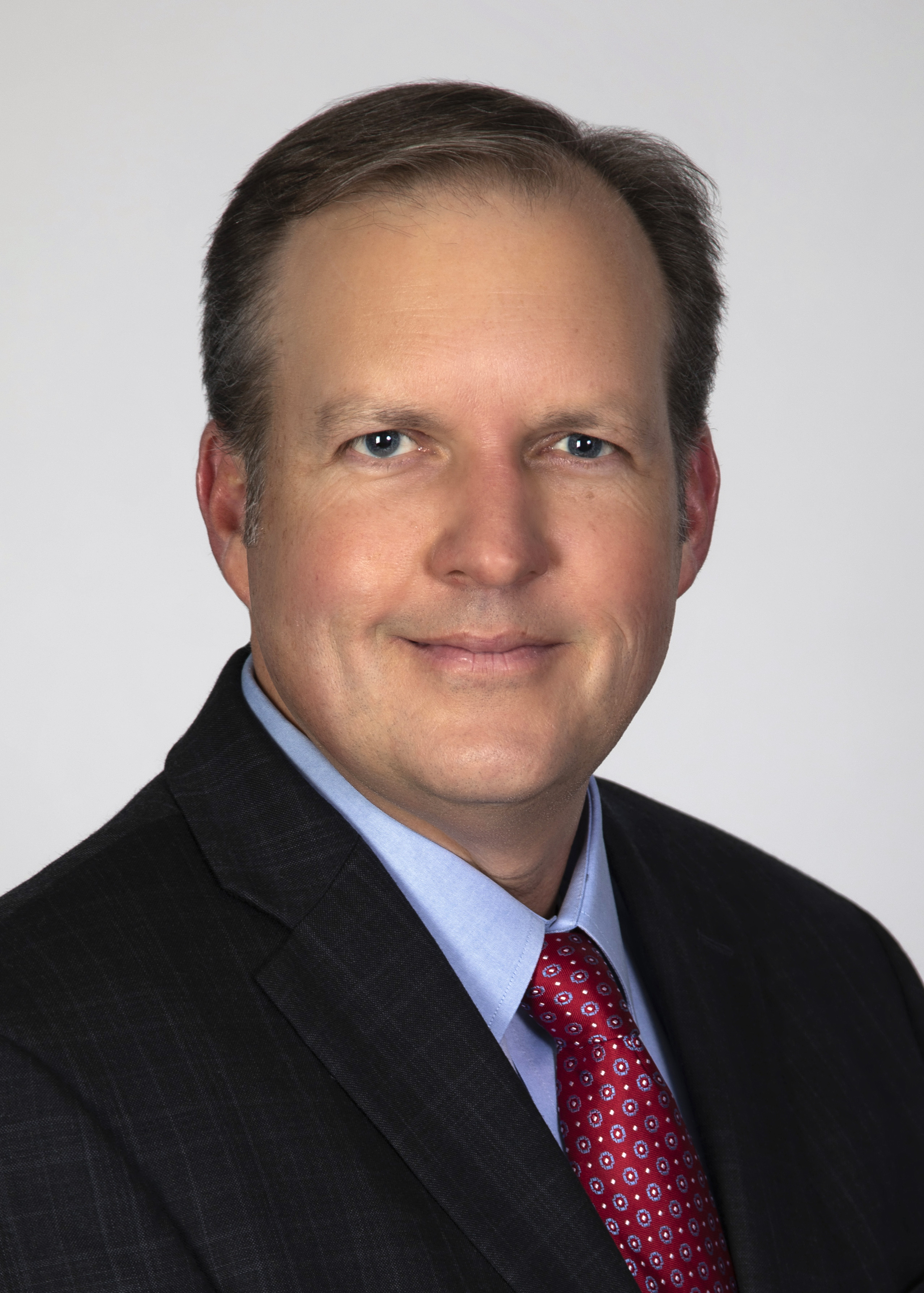 If you think the crisis will be short lived, you take little or no action and you miss your opportunity to be impactful. If you assume the worst over multiple years, you run the risk of pushing the pendulum too far and you all but guarantee the worst-case scenario – you make it a self-fulling prophecy. That is quite the challenge. 
Now, I don't want to fixate on the doom and gloom but, instead, focus more on the successes and opportunities at the state level. 
It's been very encouraging to see states spring into action: flagging consumer scams… communicating forbearance options…identifying policy fixes for mortgage servicers…just to cite a few examples. Even more, it's been very rewarding to see an industry full of financially strong state-chartered banks delivering essential relief to small businesses. 
And the quick collaboration among state and federal regulators -- working together to provide regulatory relief to our financial institutions -- has been key and is certainly worth highlighting.   
The Pandemic's Impact on Supervision 
Indeed, regulatory relief has taken many forms, including the ability to conduct examinations remotely. Many of us share a similar story of asking our examination teams back in mid-March to gather up all of the documents they needed, exit the institutions, and within a couple of days we were fully remote.  
The industry has been a great partner in this respect. When we asked if they wanted to continue with the examinations or stand down, everyone said to go ahead and finish up. So, we worked with the financial institutions to find the best ways to wrap up the examinations, while being sensitive to their needs to protect staff and customers.   
Going forward, practically everyone has been receptive to starting new examinations as well, though we need to work through some challenges like conducting loan review remotely in a way that is safe and secure from an IT perspective for both the institution and the regulator. 
With almost everyone working remotely and using VPNs, we've had some bandwidth problems at our main office and I imagine we're not alone. It still makes me nervous when I speak on these video conferences that I'll freeze up, or be all glitchy, and not get my point across. 
We've also had to adopt new solutions for file sharing due to the significant increase in documents being sent to us. We've been encouraging the industry to completely eliminate physically mailing paper documents.  
It's already been very helpful to discuss these challenges with our fellow states and federal counterparts, and with CSBS who has already provided some solutions and will continue to play a significant role here. Of course, industry buy-in will be critical. But if our institutions like having remote examinations -- and I think that's going to be a big yes -- then having imaged loans files we can access is an obstacle we'll need to clear soon. 
Overall, I think our off-site examinations, necessitated by the pandemic, are working well.  
Thrusting Us Forward 
While the eight weeks since the start of stay-at-home orders sometimes feel like a lifetime, this has still been a relatively short experiment. And the long-term needs for examinations and training are going to need a lot of thought and development. It's one thing to ask your experienced team to adapt to a new environment like this. But how do you develop the regulatory culture with someone you hire tomorrow straight from college when you cannot meet with them face to face? 
These are not just challenges, but also opportunities. In many regards, the pandemic and stay-at-home orders have thrust us 10 years into the future when it comes to the work environment.   
High on the list of opportunities is less travel, which is great for examiners. I still remember being on the road for months at a time as an examiner. While I generally enjoyed being out in the field, at some point you start waking up in the hotel not knowing where you are. And that's not healthy or sustainable. I think I've heard every regulator mention travel as one of the biggest sources of examiner turn-over.   
Also, less travel is great for our budgets. I've already been instructed to find significant savings for next year and beyond, so this helps. 
Another opportunity is real estate, or less of it. While this is not a huge expense for us, it's pretty obvious that we can get by with less, so that's another savings opportunity for those of us that are budgetarily challenged. But some of those savings do get offset with other expenses in the form of equipment for examiners such as cell phones, scanners, monitors and such. 
All this is to say that our culture of tomorrow is already forming, and we better help shape it. 
The Role of CSBS 
CSBS is in a great position to be the solutions provider for regulators. My mandate from the Governor is to "do more with less and use technology to get there." I see CSBS as that solution, especially with new examination tools and data analytics. I'm confident that the solutions from CSBS will not only get us through this crisis but lay the foundation for a much more capable system of state regulation going forward.  
That evolution will be a big focus of mine in the year ahead as CSBS chairman.   
Last summer, we developed a long-term strategic plan for CSBS, as 2019 coincided with that traditional 5-year anniversary in strategic planning when it's time to take a step back and look at things from a different perspective. We took a look back at the way we used to do things, how we do them today -- well, how we did them three months ago! -- how we think new technology will allow us to do them in the future, and what do we need to be working on to get there.   
This exercise turned out to be incredibly well timed. As chairman, I'm tasked with applying our plan to the current situation, and we already see some initiatives that we can speed up and others we can back off of to balance the resources. 
Our strategic plan has four main objectives: 
Empower the state system to be stronger, more efficient and assertive 
Embrace networked supervision and move towards real-time oversight 
Help us regulators develop the workforce of tomorrow 
Build strong partnerships with vendors and those we regulate 

Where CSBS Will Be Moving Faster to Support Regulators 
In terms of change, starting with empowering the state system, we'll move faster with adoption of the State Examination System (SES), which is part of our Vision 2020 commitments.    
As I mentioned before, the stay-at-home orders have required us to conduct nonbank exams offsite and I don't imagine we'll see a lot of travel in the near future. SES is a great tool for offsite exams and collaboration. It allows for online access to loan files and data collection. And it enables multistate information sharing and scheduling, which is a real game changer.  
We have about a dozen states up and running on SES and another dozen are in the queue, so this is gaining traction quickly. SES ties in nicely with lowering the costs of travel and the examiner burden of travel. It should also reduce the need for field offices or office space in general. 
Another area we are going to emphasize is creating prudential standards for nonbank mortgage servicers. Here, we have identified nonbank liquidity as a weak link in the mortgage system. And with nonbanks being roughly half of the servicing market today, this is big risk. As the supervisor in this space, it's really up to us to address this. CSBS will continue to help us strengthen financial standards and forge a plan for adoption. 
To support networked supervision, our emphasis will be on data analytics and multistate agreements. With data analytics, we can better understand our current risks and identify emerging risks so we can take action. And CSBS will continue to roll out easy-to-use tools. At the same time, multistate agreements will allow us to build on the great progress already underway with the multistate licensing and examination of money services business.  
Again, the more we collaborate with each other, the more efficient we can be.  
To help develop the workforce of tomorrow, our focus will be online delivery. This conference is a live example of online delivery. While I would love to be meeting with everyone in Seattle today, that's just not an option right now. But we still need this exchange of ideas. 
We will also be moving faster on learning and education programs that utilize a variety of platforms such as mobile, on demand, peer-to-peer, and other methods to collaborate. We will be expanding content for our online Learning Management System and setting goals to reach more examiners.  
Really, the overall drive is to develop the right content and find the right delivery channels, and in a format that examiners can easily absorb. 
Partnerships is the last strategic plan objective I'll touch on. The immediate focus here is we're close to selecting a vendor for development of the new NMLS [Nationwide Multistate Licensing System]. This is huge deal. Staff and the SRR Board have put a tremendous amount of time and resources into this project already. And we are well positioned for success.   
We will also be partnering with our federal colleagues to identify risk-management technology solutions. We're all searching for solutions to the same examination and monitoring issues. So, it makes sense to collaborate on the front end to speed the process along. 
Collaboration Is Key 
I'll close with collaboration. One of the main lessons I learned during the Great Recession was the importance of collaboration with everyone operating in your space – CSBS, your fellow states, your Federal colleagues, the industry, banking lawyers, everyone.  
When your workload triples because your portfolio shifts from an 18-month exam cycle to a six-month cycle and your resources are cut at the same time, the need for collaboration becomes very clear. And that was when "only" a real estate crisis hit "just" the banking industry. 
This pandemic has a much broader reach and collaboration is going to be even more important this time around. CSBS is by far the best conduit for the collaboration we all need. I'm highly confident that with CSBS, we'll not just get through this horrible event, we also will be much stronger on the other side. 
Thank you all again for joining us at the Virtual SFSF. 
Related Posts
Feb 8, 2022

Dec 17, 2020

Nov 19, 2020
Get Updates
Subscribe to CSBS
Stay up to date with the CSBS newsletter