Blog post
Sometimes Holding Steady is a Good Thing
Jul 8, 2020
By CSBS Senior Executive Vice President Michael L. Stevens
The second quarter Community Bank Sentiment Index (CBSI) remained steady at 90. This is one point less than was reported at the end of March. During the data collection in March, the sentiment was crashing significantly as the economy began to close down in response to the pandemic. As we look for positive signs wherever we can, the CBSI remaining stable after all we have been through seems okay.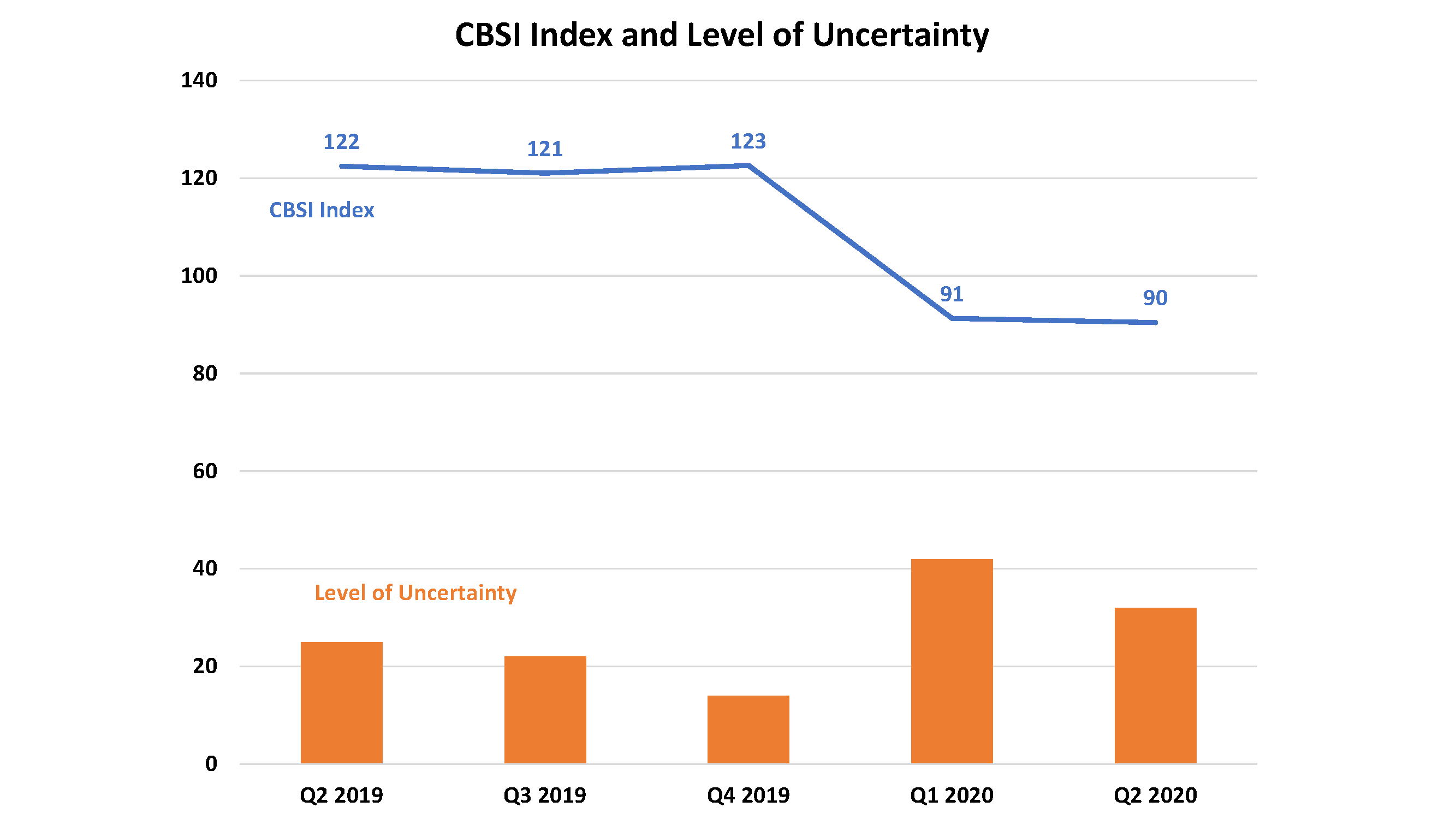 As we evaluate the changes in the index drivers, we see improvement in the sentiment relative to business conditions and monetary policy. While still negative, they show significant improvement from March. Perhaps as time has passed and the economy is beginning to open, bankers at least know where their customers stand and can begin to repair the damage. Interest rates are low and the Fed has tried to do what they can to make sure there is plenty of liquidity in the market.
Each of the questions includes an "I don't know" choice in the responses. We use this to measure the "uncertainty" among community bankers. While we saw improvement in the outlook for business conditions and monetary policy, those two questions also got the highest responses for uncertainty. With some markets having to slow or reverse the re-opening process, we could certainly see that uncertainty rise. Monetary policy has always had a relatively high uncertainty in our survey. While the Fed has been very clear on its intention to keep rates low for an extended period, bankers know the low rates can be helpful for recovery but very hard on their income statements in the long run.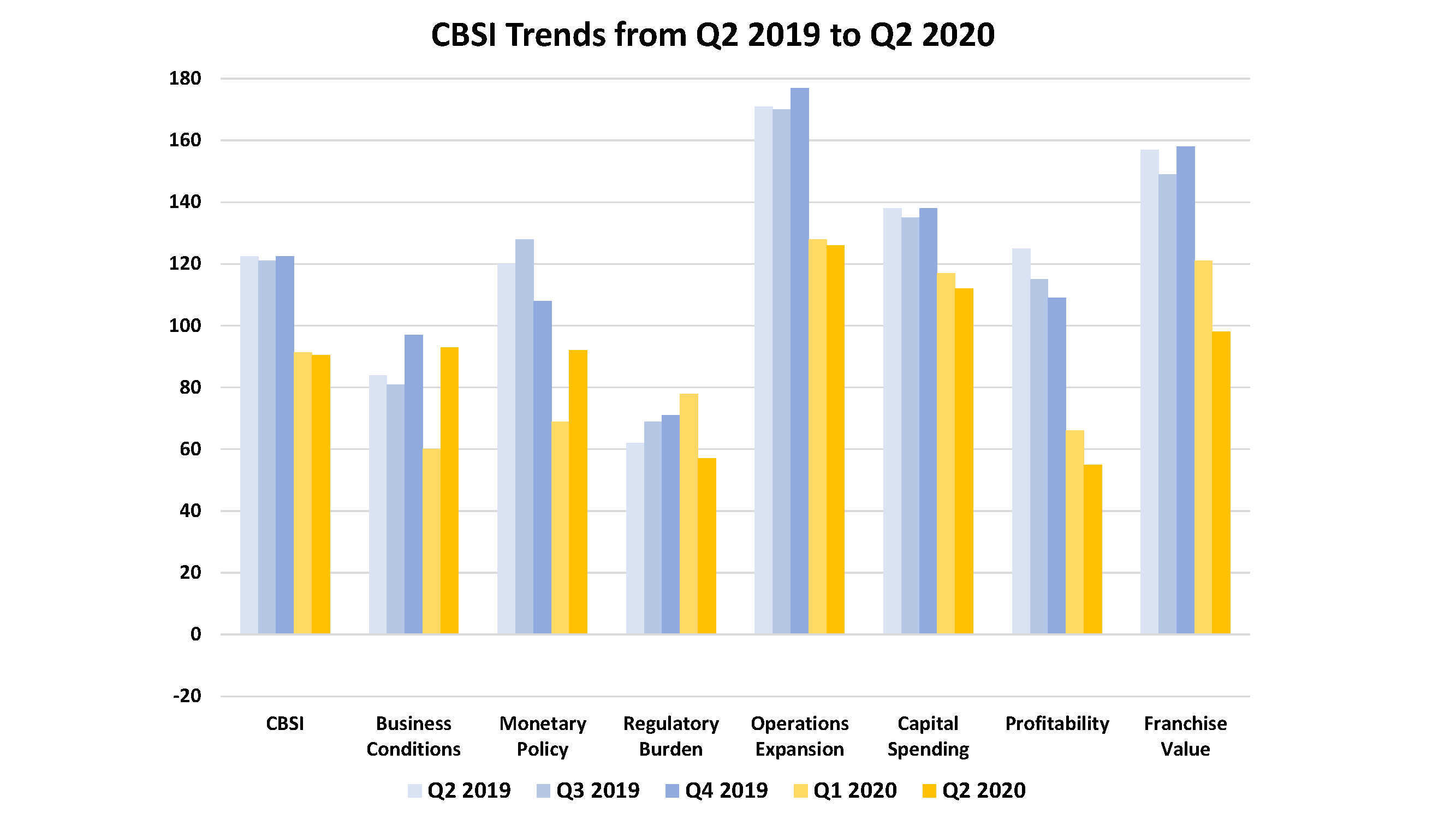 While we have noted concern in the previous quarters about a slightly declining trend for the outlook in profitability, the sentiment has dropped significantly in the last quarters. We see a similar slide in the outlook for franchise value. While bankers may have an idea of the damage that needs to be fixed, they know it is going to be costly and take a long time. 
These are life altering times, as bankers, business owners and consumers are forced to do things they have never done before and never thought possible. Peoples' life plans are having to be altered. It is our response to "plan B" that defines us.
Related Posts
Jun 7, 2022

May 5, 2022

Apr 12, 2022
Get Updates
Subscribe to CSBS
Stay up to date with the CSBS newsletter