State Regulators Must Think More Broadly About Their Role
May 9, 2018
By Charlotte Corley
Chairman, Conference of State Bank Supervisors
Commissioner, Mississippi Department of Banking and Consumer Finance
CSBS State-Federal Supervisory Forum
Jacksonville, Florida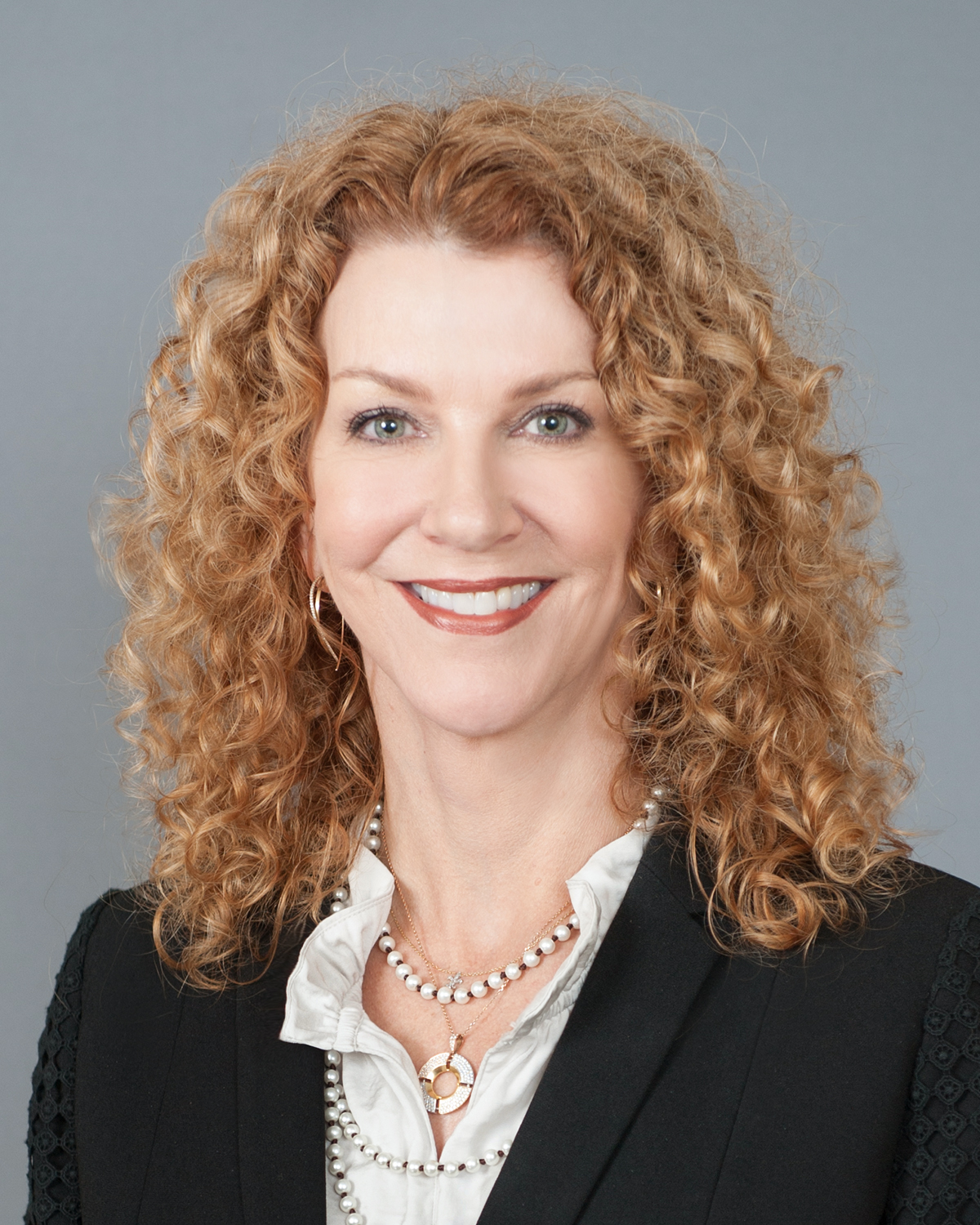 Thank you, Albert [Forkner, CSBS immediate past chair], for that introduction…and passing of the baton. Albert has made quite an impact on CSBS and the state regulatory system. Because of his leadership, CSBS is stronger…state regulation is more dynamic…and our federal partnerships more collaborative. What is more, Albert has put Vision 2020 in focus, as we work to modernize nonbank regulation. Albert, on behalf of all state regulators, you have our deep appreciation.
While many of you have seen me a lot, you might not have heard a lot from me. So let me share a few things about me. In the Bible, Proverbs tells us that "a truly wise person uses few words, and a person with understanding is even tempered." I always seek knowledge, am a woman of few words, and I'm fairly cool tempered, even in a crisis! But, I always stand up for what's right.
In terms of wisdom, I learned a lot from my dad. He was a banker. And I followed in his footsteps – well…sort of -- by joining the Mississippi banking department over 30 years ago. My dad also was a competitive person. An all-SEC basketball player and track star at Mississippi State, he took no prisoners. And I am very much like him. Balance this with my mom – she was a charming, gracious, God loving southern belle. Combine those and this is what you get!
For me, my competitive sport was sailboat racing. One of my toughest team competitions was a race from Tampa to Mexico through one of the worst storms in the history of the Isla Mujeres Race. Forty-foot waves. Winds at 40 knots…in a 40-foot boat…is not ideal! With more than 30 teams competing, our boat finished fourth. How did we stay cool in a crisis? Well, we prayed, stayed focused on the task at hand, and blocked out everything else, including the possibility of dying!
That brings me to this day. In 2018, what is our task? What is our challenge? I believe it is this: state regulators must think more broadly about our role in financial regulation…and then use CSBS to drive towards this vision. If we see that our role is broad and meaningful, and act accordingly, then our impact will be broad and meaningful.
For instance, some see us as just the community bank regulator. We are certainly that. But we are so much more. 
Just look at my state of Mississippi. We are a small state in terms of population, ranking #34. But look at what happens there. We have $77 billion in bank assets, which makes us the 18th largest banking department in the country. 
Our top three banks have combined assets over $52 billion. So we regulate mid-size banks as well as community banks. And like many of you, we also regulate credit unions, trust companies, consumer finance companies, mortgage firms, money transmitters, and lots more.
That's just Mississippi. Look around the country. States oversee four out of every five banks…these banks support almost half of all small business lending and three-quarters of agricultural lending. Most of these are community banks. 
But 28 states and Puerto Rico regulate larger banks…those with assets over $10 billion and as high as $297 billion. And states are the primary regulator of nonbanks – a segment that, when it comes to business innovation, is where the action is.
Put all that together, and we are state FINANCIAL regulators with a much bigger impact on the financial system and society. Our job is to make sure that consumers have access to a variety of companies that offer credit, banking or money services…and that these companies do right by consumers. Our role, your role, is vital to so much of our society.
We are all on the cutting edge of much positive change:
Ensuring that millions of consumers can be protected against data breaches
Standing up to bad actors who mess with our mortgages and student loans
Making it possible for more people to bank through their smartphones
Convincing Washington that big banks are not the only Systemically Important Financial Institutions – community banks are just as important to our financial eco-system
Being the hotbed for innovation in states like Wyoming, where there is a "blockchain regulation revolution," or Arizona, where fintech sandboxes are being tested
Now, that is what I mean by vital. And that is the message I will drive during my year as chair. 
Here is another message: to affect positive change, we must collaborate with each other as never before. Collaboration is embedded in nationwide cooperative agreements and memoranda of understanding dating back to interstate banking, and more recently, data sharing to combat money laundering.
Today, we can take ideas from New York or California…mix them with Louisiana and Mississippi…reality check in North Carolina and Ohio…experiment in Washington State and Illinois…and produce a state regulatory system that is more dynamic and on the cutting edge.  Like a gumbo: savory and superb!
As a regulatory system, our diversity is an enduring strength. It is what allows us to test different approaches, see which ones work, and then run with that. Ours is a regulatory system where we learn from experience. As a state system, CSBS is our conduit to come together… share ideas…develop collective policy…and take action. 
And take action we will. Just yesterday, our Board of Directors approved the most sweeping cybersecurity training program in CSBS history. And we will deliver this program to state examiners across the nation.
Now, let's talk community banking, which is core to our purpose. In my upbringing and career, I have lived this life. I see the challenges facing these banks. In rural Mississippi, management succession is a daunting problem. There is simply no one coming in behind the older generation. 
That is why last fall, I was glad to see the CSBS-Federal Reserve research conference focus on succession issues. It is why our Case Study Competition with college students is important…to attract a new generation of bankers. And it is why we use CSBS in Washington…from advocacy on Capitol Hill to working with federal regulators…to be a champion for more tailored regulation. 
Over the next year, we will continue our partnership with the Federal Reserve…participation in the FFIEC, FBIIC and FSOC…invest more in research and data analytics…and champion a common definition for community banking.
With community banking as our core, our challenge is to devote equal attention, focus and energy to the issues posed by other financial institutions…from larger banks to the myriad of nonbanks, including fintechs. As a regulator, this is where I spend most of my time. 
Supervising banks with assets above $10 billion is challenging, with more extensive regulatory requirements…like rigorous stress testing, managing numerous target exams, and collaborating with sometimes three federal regulators. You need to hire the right people, invest in data, and build a more comprehensive supervisory infrastructure. 
That's why CSBS has the Large Bank Supervision Peer Group. It comes together to address these and other issues for states regulating larger banks. 
Recent challenging cases in Mississippi, partly attributed to regulatory burden, include consolidation of banks under a multi-bank holding company, dissolution of a mid-tier bank's  holding company, and delays and challenges in M&A activity. 
The lesson here: all regulators need to be more aware of the impact and unintended consequences of our decisions. We should partner more closely on these cases. There is a nationwide cooperative agreement on state and federal supervision. Let's use it more productively. 
Now, if I was giving a speech on banking, I would be done. But we have nonbanks to address. In this space, state regulators devote a considerable amount of time on consumer protection. I have been often asked that if the CFPB pulls back, will the states fill the void? My answer: we will apply the same rigor to consumer protection as we always have and always will.
These cases are no walk in the park. Recently, it took me three full years and large legal fees to close down a rogue payday lender. But, we couldn't and wouldn't back away from protecting our consumers from egregious practices. 
In even larger multi-state cases, I am proud of how states work together in enforcement. From Ocwen to PHH, states have banded together to review noncompliance, identify possible resolutions, force change within companies, and make a real difference for families. 
If there is a bigger emphasis in the nonbank area, it would be Vision 2020. The main challenge facing state regulation is when a company wants to get licensed and quickly build scale through nationwide expansion. This practice has largely been used by fintechs. The quick-to-scale need has stressed the state system. But more collaboration can help us here, too.
The CSBS Board has committed us to driving towards an integrated, 50-state system of licensing and supervision. Vision 2020 represents our implementation efforts. We are well underway. 
We have sought feedback from regulators, industry and consumer groups on issues we should address. Our fintech advisory panel has met several times. It has performed deep dives on lending and money services. I expect we will see actionable items in the coming months. 
As these talks proceed, CSBS has been busy developing a next generation technology platform for state regulators. A completely redesigned NMLS and a pathbreaking new system for state examinations. Both promise to dramatically improve the process we require for fintechs and other nonbanks to get licensed…expand nationally if they choose…and be appropriately supervised. We are working towards to deploying the new systems next year.
Just as important…state-led initiatives to bring rules and practices into greater alignment. Harmonizing multistate licensing and supervision is key to removing needless friction from our state system. I have been encouraged by the ideas states have already begun to explore. 
Now, let's do the math. I will be CSBS chair through May of 2019. Vision 2020 implies I better get this right. Through Vision 2020, we can standardize how we license and supervise nonbanks. We can bring them up to the same standards as banks in areas such as cybersecurity. But think more broadly: we can modernize the financial regulatory system in the United States. 
That's really the opportunity before us. Now, not everyone knows or appreciates the vital role we perform. But we are far more than just the community bank regulator. After all, the Mississippi bank my dad retired from now has $27 billion in assets. I retired from sailboat racing. But in my mind, we are always in a race.
In our race, we are here to transform financial regulation by completely modernizing the state side of things:
By demonstrating our presence in all forms of banking and nonbanking alike
Asserting our leadership on issues that most affect consumers
Utilizing cutting-edge technologies that help us make decisions lightning quick, and…
Eliminating any and all doubts as to whether state regulation matters
It matters. It matters today. And tomorrow, it will matter even more. There is no finish line in our race. Like fintech, we are always evolving. Like sailboat racing, teamwork is key. We can't always control the wind, but we can adjust the sails. 
I look forward to navigating the year ahead with each of you!