Dec 1, 2017
I have learned over the years that when one's mind is made up,
this diminishes fear; knowing what must be done does away with fear.

- Rosa Parks, civil rights activise
Arrested this day in 1955 for refusing to give up her seat on a public bus to a white man.
---
State Regulators Support Powell for Fed Chair
CSBS endorsed this week the nomination of Jerome Powell to serve as chairman of the Federal Reserve Board and called for quick confirmation by the U.S. Senate.
CSBS President and CEO John Ryan: "State regulators have full confidence in Governor Powell. His deep knowledge and understanding of the financial system is essential to supporting the U.S. economy and protecting it against excessive risks. We look forward to working with him to enable a wide array of financial institutions to innovate on behalf of the consumer and business alike."
Governor Powell has been a regular speaker at the annual CSBS-Federal Reserve community bank research conference. In 2016, he delivered remarks that explored the historical performance of community banking.
---
More Changes at Federal Agencies
The legislative year might be winding down, but leadership changes continue at federal agencies. From events this week:
Joseph Otting is the new Comptroller of the Currency. He took this reigns this week, following confirmation by the U.S. Senate on a 54-43 vote. Otting succeeds Keith Noreika, who had been serving in an acting capacity following the resignation of Thomas Curry.
Mike Mulvaney is Acting Director of the Consumer Financial Protection Bureau. He succeeds Richard Courdray, who resigned as Director last week. Mulvaney's stewardship was challenged in the courts, but a federal district judge ruled that the President could make this appointment. Mulvaney is Director of the Office of Management and Budget. And he said he will split his time between OMB and the CFPB until the President nominates and the Senate confirms a new Director.
Marvin Goodfriend has been nominated by the President to become a Governor on the Federal Reserve Board. Goodfriend, a former Fed economist and current professor at the Carnegie Mellon University, will need to be confirmed by the Senate. There are currently three vacancies on the Fed Board, or four if you include a vacancy Janet Yellen will create when she ends her Fed tenure in February 2018. Federal statute requires at least one Fed Governor to have supervisory or industry experience in community banking; CSBS is responsible for this provision in law.
The White House announced that it will nominate Jelena McWilliams to become the next chair of the FDIC. McWilliams is currently chief legal officer at Fifth Third Bankcorp. If  confirmed, she will replace Martin Gruenberg, whose term as chair recently ended.
---
How are Community Banks Doing?
The outlook is improving for community banks, according to the fifth annual CSBS and Federal Reserve survey. The recently released report, which surveyed 661 community banks in 37 states, showed a transition to some stability in 2016 from previous years. Banks remained a strong lending source in their communities, bolstered by strong relationships. Compliance costs continued to grow but showed signs of ebbing. Here are a few key findings:
Commercial Real Estate Propelled Portfolio Growth
 
Dollar Volume
(in $ billions)
Percent of Total Loans
Growth in 2016
Small Business
$35.5
17%
6%
Commercial Real Estate
$62.7
29%
17%
     Construction Component
$16.9
8%
20%
1-4 Family Residential Mortgages
$52.0
25%
10%
Home Equity Lines of Credit
$7.9
4%
10%
Consumer
$7.8
4%
7%
     Credit Card Component
$0.2
0%
7%
     Automobile Component
$3.7
4%
2%

Commercial real estate made up 29 percent of total loans, up 17 percent from the prior year. Construction loans also showed strong growth with a 20 percent increase in the same timeframe to 8 percent of total loans served. 
Existing Customer Relationship Was Key to Lending Decisions…As Was the Prospect of Gaining a New Customer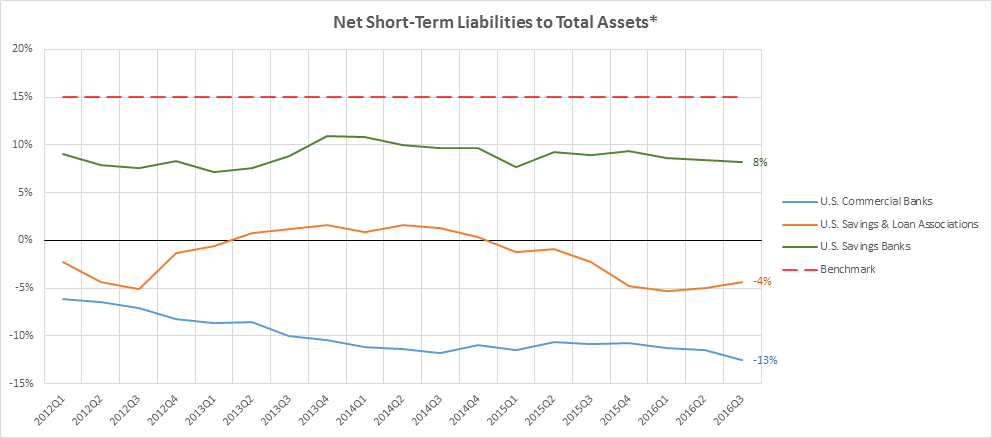 Seventy-six percent of lenders surveyed said that the prospect of gaining a new customer was very important (49 percent) or important (27 percent). And 60 percent of lenders surveyed said prior customer relationships are very important (25 percent) or important (35 percent).
Rising Compliance Costs Present One Obstacle to Future Growth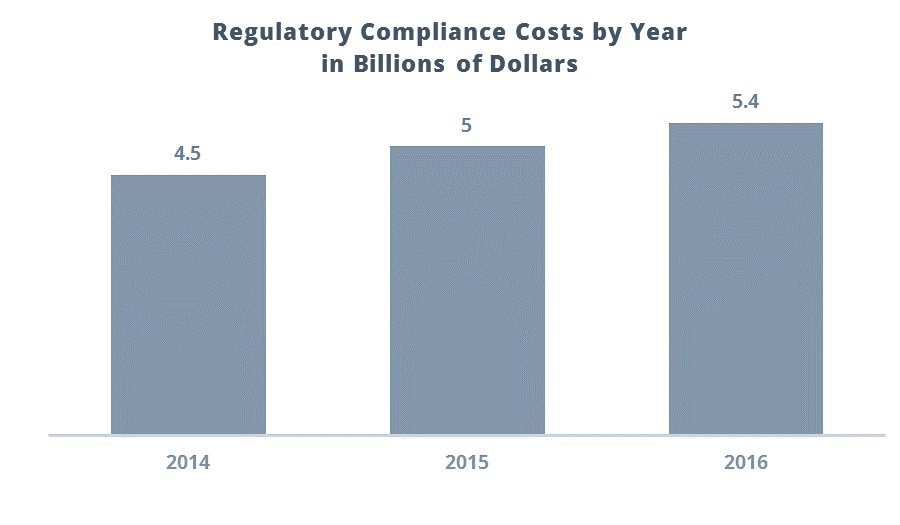 Bankers cited the Bank Secrecy Act (22 percent), closely followed by the TILA-RESPA Integrated Disclosure Rule (21 percent), as the two regulations that ranked the highest in cost.
---