State Regulators Improve the Bank Supervisory Process
Oct 1, 2017

In 2016, CSBS helped state regulators complete a nationwide, multi-year initiative to implement the next generation of bank examination tools, known as the Examination Tools Suite (ETS).
Beginning in 2008, this initiative is a collaborative effort between the Federal Deposit Insurance Corporation (FDIC), the Federal Reserve System, and state banking departments. For state financial regulators, the new ETS is a major regulatory technology modernization project. The ETS replaced four outdated examination-related software applications, modernized workflows, and improved security.. The ETS is a prime example of the benefits that come from close state and federal coordination.
CSBS began facilitating the final phase of the ETS deployment for state regulators in January 2016. The deployment was done on a region-by-region basis in coordination with the FDIC and the Federal Reserve.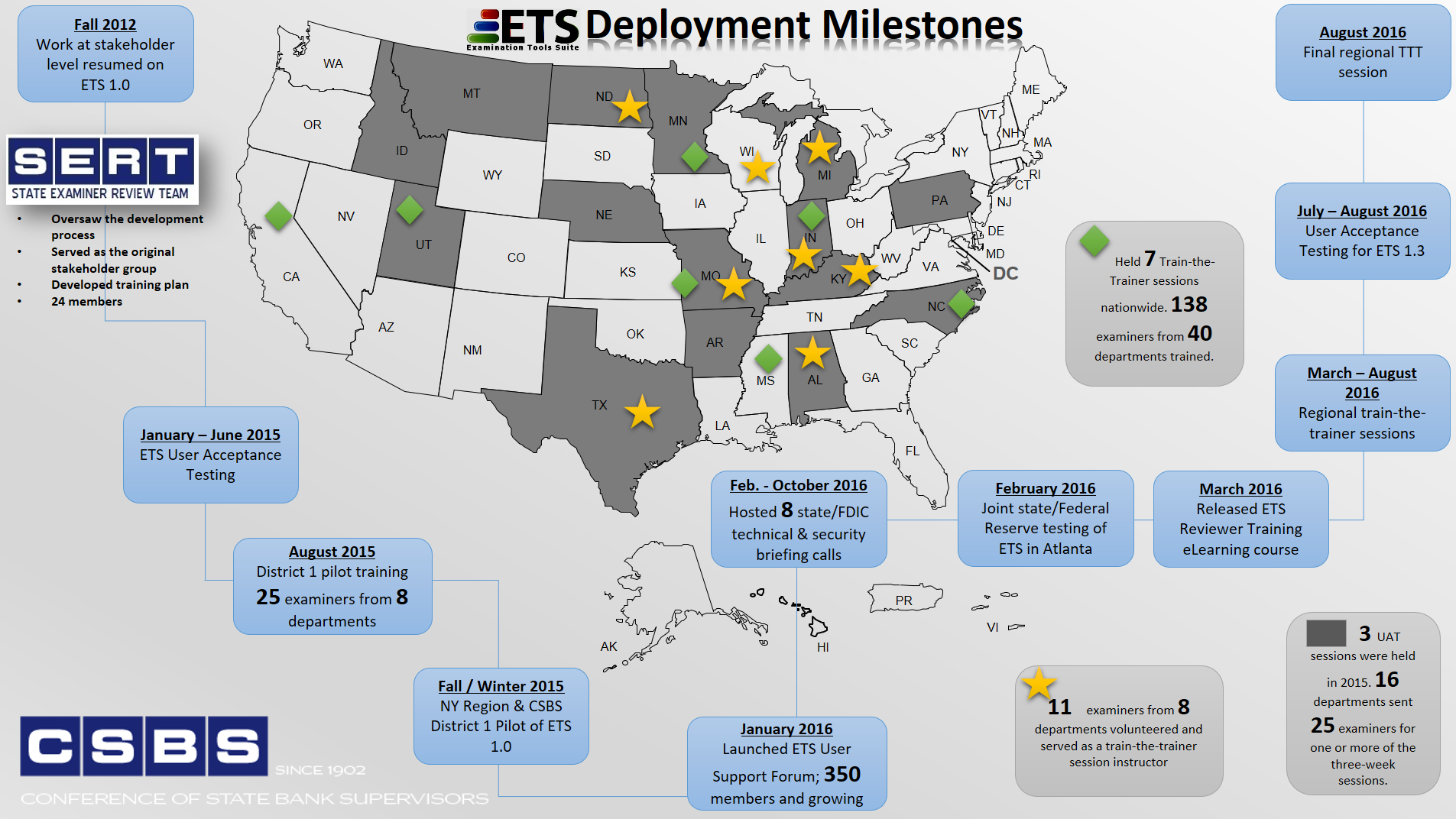 Under the guidance of the CSBS State Examiner Review Team (SERT), CSBS conducted 7 regional training sessions in 2016, with implementation completed in December 2016. SERT played an important role in the development of the ETS interagency tool.  Moving forward, SERT will continue to monitor usage of the tool by state examiners, identify best practices as well as more efficient ways to use its applications in order to continually improve the bank supervisory process.